Qeshm Island, Iran 9-14 March 2015 by Mátyás Prommer
I was fortunate to participate in the first ever raptor meeting in Iran, where representatives of the ministry, the 31 provinces' environmental offices and an NGO (Tarlan Birdwatching Group). It was also an occasion for Irani government to sign the CMS Raptor MoU. After the successful meeting, I managed to spend some more days on the island with Mr Sadegh Sadegh Zadegan, who – along with his local colleagues – provided excellent guidance on the island.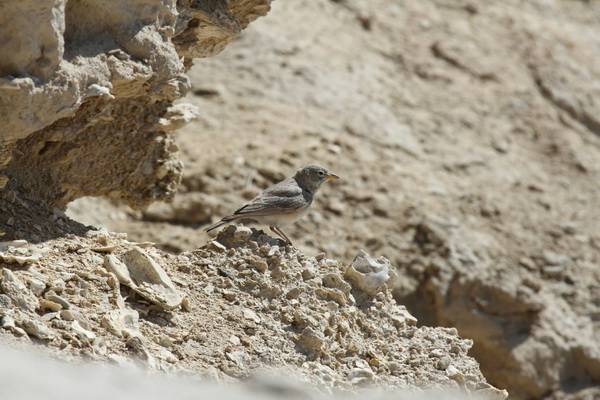 We were focusing on the raptors in the mostly semi-desert, hilly areas and over the largest mangrove forest in the Gulf. Visitors must see Qeshm Geo Park on the Western part of the island, which very beautiful on one hand, and it is also a suspected Sooty Falcon nesting site (not proved yet).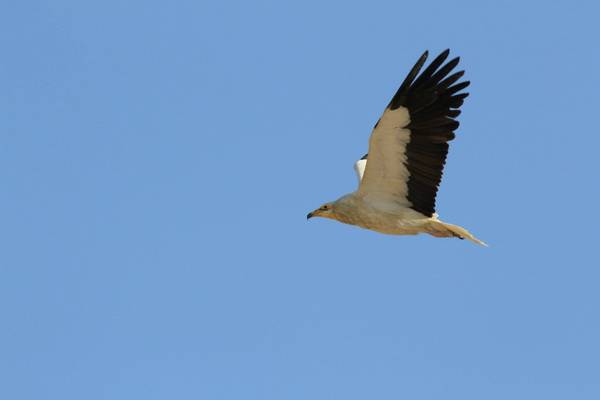 It was remarkable to see the large number of Egyptian Vultures of all ages and we also saw migratory species like Steppe Eagle, Imperial Eagles, Greater Spotted Eagles, Crested Honey Buzzard. Beside that, of course, we recorded many other species (see list below).
The island (like the island of Kish) is a duty and visa-free zone and can be reached from Dubai with a daily flight (50 min from ground to ground).
During the meeting, it was told that the Atlas of Birds of Iran is ready for being released (I saw the pdf version), however it has not happened yet. The Atlas is based on available data, whcih in case of many species not so much.
Entire Iran is very under-surveyed as for bird species and – according to the local colleagues – they are welcome any visits and any records from any
parts of the country. I encourage everyone to visit this country, contact the local birdwatchers (I can help) and contribute to discover the realm if
Iranian birds.
Photos are available here:
https://www.facebook.com/mprommer/media_set?set=a.10206385119691980.1073741831.1387574941&type=3
Species list below.
List of species (not in taxonomic order):
Egyptian Vulture
Osprey
Marsh Harrier
Imperial Eagle
Steppe Eagle
Greater Spotted Eagle
Crested Honey Buzzard
Common Kestrel
Gull-billed Tern
Swift Tern
Sandwich Tern
Caspian Gull
Slender-bill Gull
Heuglin's Gull
Sooty Gull
Great Egret
Western Reef Heron
Grey Heron
Cormorant
Greater Flamingo
Spoonbill
Curlew
Terek Sandpiper
Redshank
Red-wattled Plover
Ringed Plover
Crab Plover
Whimbrel
Brown-necked Raven
Little Green Bee-eater
Indian Roller
Laughing Dove
Collared Dove
Nightjar (?)
Graceful Prinia
Purple Sunbird
Black Redstart
Common Swift
Alpine Swift
House Martin
Barn Swallow
African Rock Martin
Desert Lark
Crested Lark
Rock Thrush
Blue Rock Thrush
White-cheeked Bulbul
Southern/Great Grey Shrike
Isabelline Shrike
Chiffchaff
Ménétries's Warbler
Desert Warbler
Hume's Wheatear
Pied Wheatear
White Wagtail
Pale Rock Sparrow
House Sparrow