World Migratory Bird Day Celebration and Nature Iraq's Activities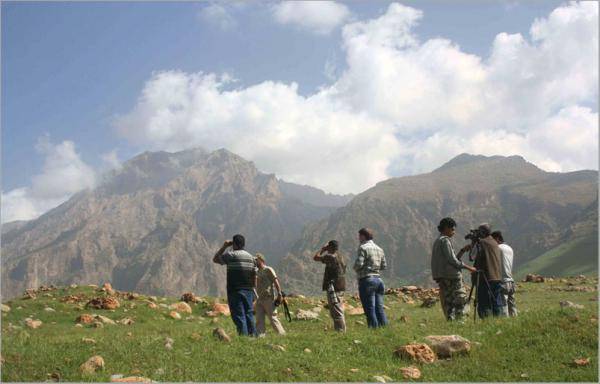 This spring Nature Iraq/ BirdLife International organized several conservation-related activities. From 24-29 April, 2011 Nature Iraq/ BirdLife International, with help from Richard Porter ( BirdLife advisor for the Middle East), ran their sixth annual training course which trained people from ministries and different sectors. They were trained in bird identification and their conservation status, field and breeding survey techniques together with implementation on the ground in some designated Important Bird Areas (IBAs) in Iraq. In addition the course focused on future conservation and management plans for these key sites that Nature Iraq and Ministry of Environment are working on. On 1st May, Nature Iraq received the TAKREEM Arab Achievment Award 2011 for Environmental Development and Sustainability. One of Nature Iraq's green projects is ecotourism and to further this aim an eco-camp was recently built near one of the key sites for wildlife. Nature Iraq arranged three day eco-tours for people from inside and outside of the country to show them the value of the areas visited and how efforts are being made to preserve them in a sustainable way.
Bird training at Peramagroon Area (designated protected area) © Korsh Ararat/Nature Iraq On 12 May as one of the activities for World Migratory Bird Day at the French Institute in Erbil (with an exhibition at the same place), Nature Iraq arranged a lecture on 'Soaring Birds and their Migration' which also focused on the role of Iraq in protecting all birds in general and these birds in particular. Many people attended from different sectors and countries and it was covered by the media. On 29 May Dr. Azzam Alwash (CEO of Nature Iraq) gave a talk on 'The Story of Mesopotamian Marshes, The Past and Future' – this is one of the main key sites for many migratory birds.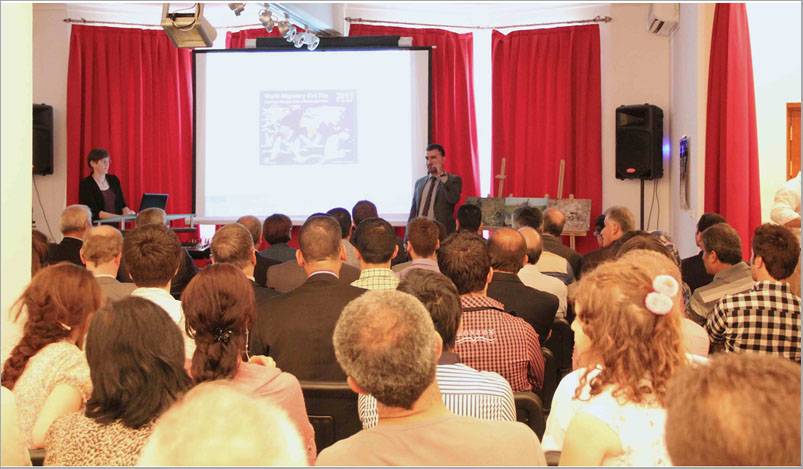 Presentation on Soaring Birds at the French Institute, Erbil © Mariwan Qadir/Nature Iraq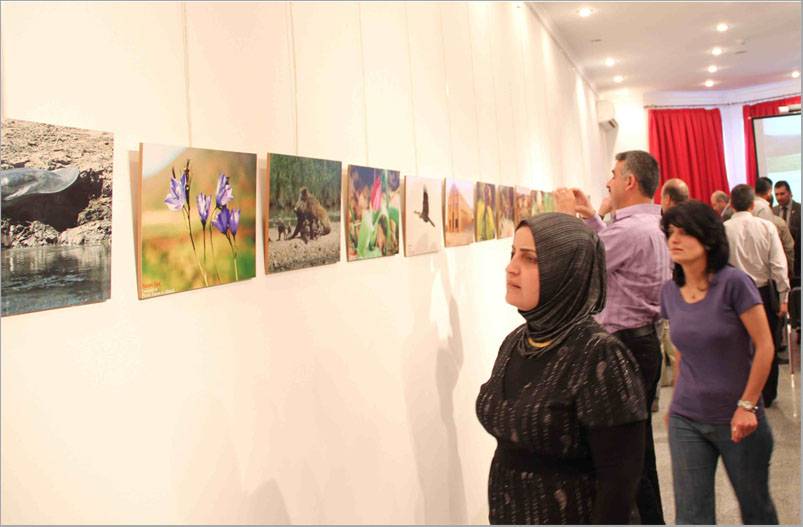 Nature Iraq's photo exhibition at the French Institute, Erbil © Mariwan Qadir/Nature Iraq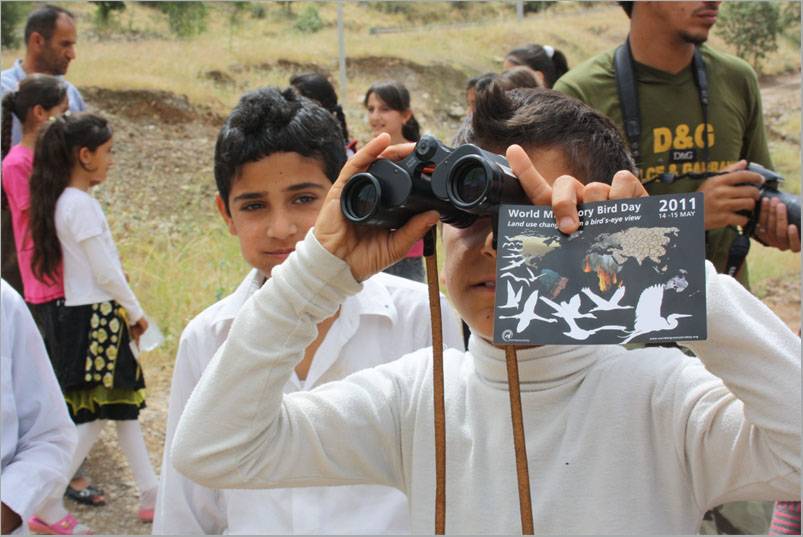 importance of nature conservation in Iraq's young people. © Korsh Ararat/Nature Iraq On May 15-16, the Ministry of Environment, Nature Iraq and UNEP organized a meeting to celebrate World Migratory Bird Day in Chibayish which was attracted a large audience and which was attended by officials from Baghdad as well as from Nasriah and outlying towns.