3rd Falconry Festival, UAE, 10-18 December 2011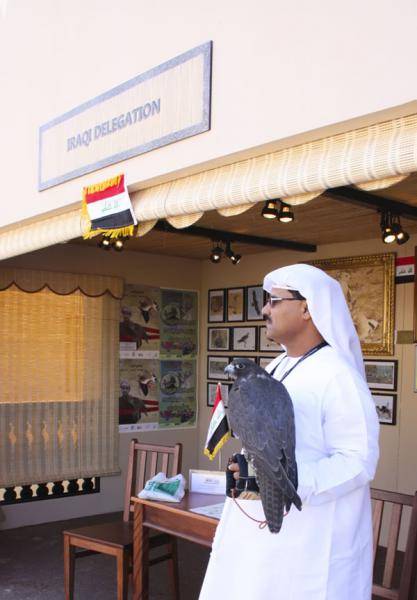 Falconry but with a concern for the balance of nature Omar Fadhil recently represented Nature Iraq at the third falconry festival held in Al Ain/Abu Dhabi, United Arab Emirates, 10-18 December 2011. This was the first participation for Iraq at this festival. Nature Iraq emphasised that arabs were the first civilisation to start falconry more than five hundred years ago but that this should be conducted in harmony with nature. Iraqi falconers, for example, are restricted by certain rules and they are fully aware of the endangered species of their country and how to use their natural resources sustainably. The Iraqi stand was divided into two sections, both of which are closely linked together: firstly the conservation of birds of prey and other endangered species (which is one of Nature Iraq's main objectives) and secondly falconry. Omar and his colleagues showed the visitor the main endemic species as well as how Nature Iraq tries to help Iraqi falconers conserve such species. In addition they gave information on the main species used for falconry and how to control their trapping, trade and traffic.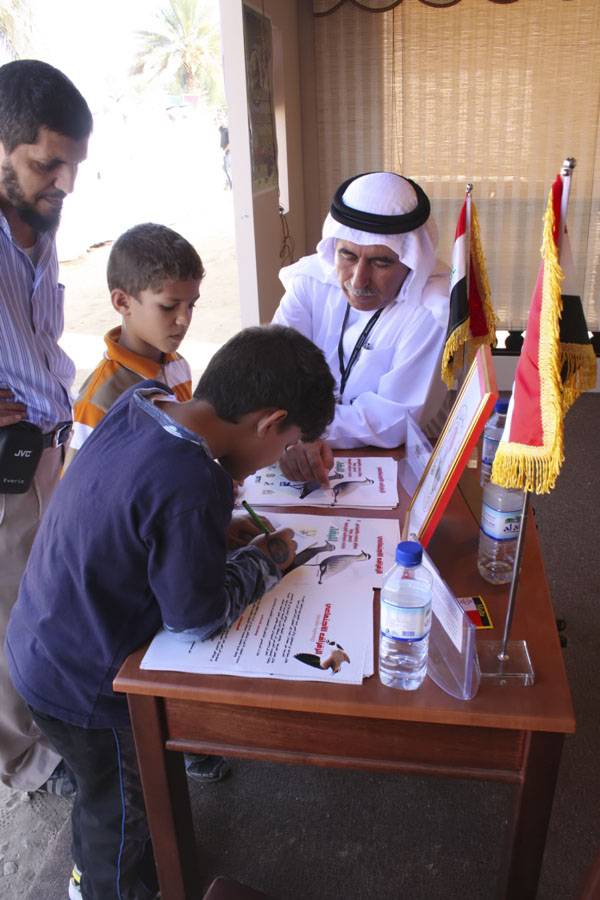 conservation of the Sociable Lapwing was one of the main issues raised during the festival as its decline has been largely attributed to falconry. The role of Nature Iraq in the conservation and protection of this species was clearly shown to the international audience. Nature Iraq and the Iraq stand exhibited pictures, oil paintings (two were sold), posters, and leaflets. Nature Iraq leaflets were distributed to the many visitors who visited the Iraq stand and who were eager to learn more about its work and its vital conservational role in Iraq.