Simon Aspinall Wildlife Education Centre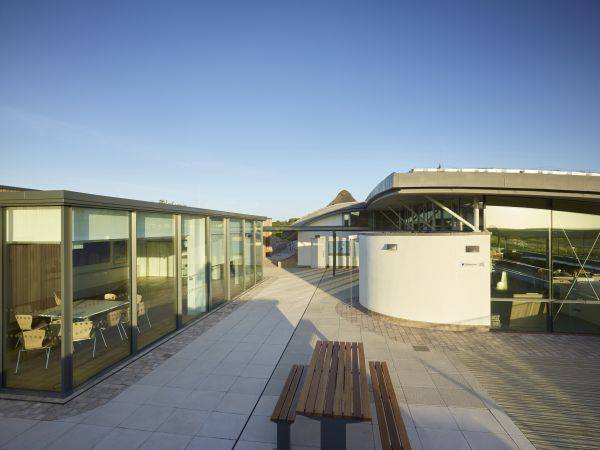 Simon Aspinall was a great friend of the Middle East – and OSME, making an important contribution to the ornithology and conservation of the region, especially in the United Arab Emirates. When in the UK he lived at Cley next the Sea, on north Norfolk's coast, close to the famous Norfolk Wildlife Trust's nature reserve.
In June, to commemorate Simon, the Simon Aspinall Wildlife Education Centre was opened by Sir David Attenborough. A fabulous new building overlooking the Cley Marshes where Simon spent much time looking at birds. The programme that the NWT are planning will involve visits by many school children – something that Simon would have totally approved. Middle East themes will doubtless feature too – helping spread the word that wildlife conservation is international.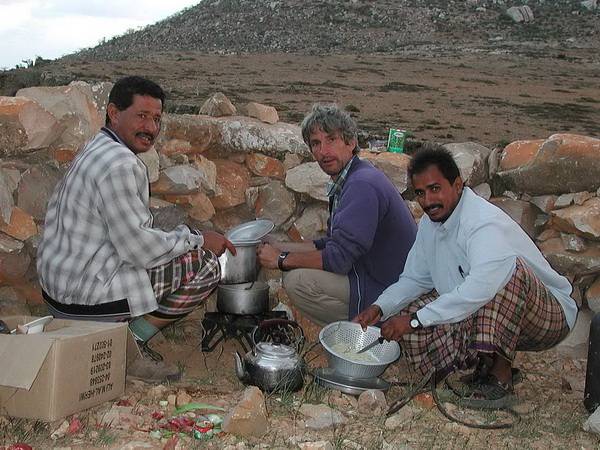 Simon Aspinall with Omar Al-Saghier and Ahmed Saeed Suleiman, Socotra 2004. RFPorter.
Simon would have been delighted about the plans for Birds of the Middle East (Porter & Aspinall) to be published in Arabic – a project with which OSME is proud to be associated.
An obituary to Simon appeared in Sandgrouse 34 (2012): 91-92.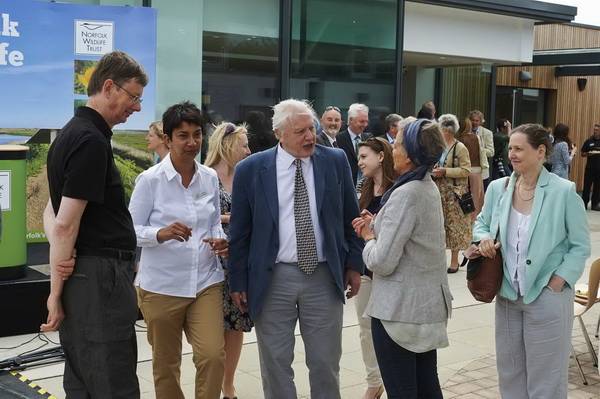 Sir David Attenborough at the opening of the Simon Aspinall Centre, Cley Marshes, June 2015 credit Andi Sapey
Main photo: Cley Marshes and Aspinall Centre, May 2015, credit Richard Osbourne.
Simon Aspinall Education Centre