An overview of OSME's key achievements in 2015
Conservation is a huge challenge around the globe. Habitats continue to disappear and the number of species at risk of extinction continues to increase. In 2015, 40 more bird species were classified as having a higher risk of extinction according to the IUCN Red-List. But there is room for optimism. Arguably, the biggest threat to global biodiversity are the effects of climate change on species distributions, breeding cycles and food availability. BirdLife International have explored some of these effects on a wide-range of bird species in a ground breaking report and series of case studies (http://climatechange.birdlife.org/). Nature-based solutions are available, what is required in the future is for everyone from global leaders to local communities to come together and play their part in conserving biodiversity.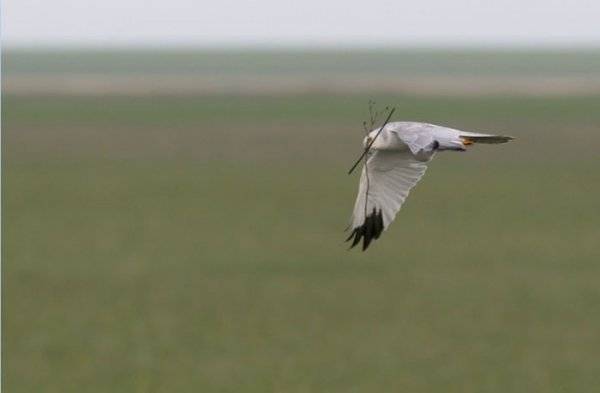 OSME and you, our members and supporters, have played our part during 2015. Donations to OSME were an impressive £12,414 during the last year, enabling us to fund 8 projects through our Conservation and Research Fund (CRF). The total CRF expenditure during 2015 reached £10,450 – our highest ever annual figure. Our funding is aimed at supporting grassroots conservation and research across the region and, with your help, we intend to at least match that level of expenditure during 2016.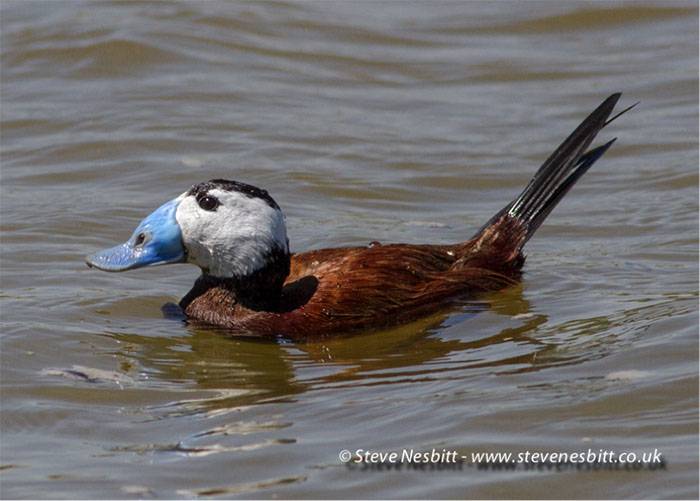 Our overall membership declined slightly during the last 12 months although we welcome 47 new OSME members. At the end of the year our total membership figure was 719 which includes 669 individual members and 50 institutions. Membership is crucial to OSME and the more members we have, the more we can do for bird conservation across The Middle East, The Caucasus and Central Asia. If you are not a member then please consider joining – it is simple, and secure, to join OSME via our website (see here).
Sharing knowledge can be a powerful tool enabling the right conservation decisions to be made, and it is one of the key aims of OSME. During 2015 we made further progress with making our historical publications freely and easily available via the Biodiversity Heritage Library (see here). Volumes 1-33 of our journal Sandgrouse are now available, as is the entire collection of the OSME Bulletin. Bird reports of the Ornithological Society of Turkey (predecessor to OSME) were added to BHL during 2015, and we will be looking to add further publications during 2016. Feedback from our archived material has been overwhelmingly positive – "Thank you OSME. I've just easily downloaded 5 years worth of Sandgrouse to my Kindle to take on a long-haul flight!" Historically, OSME has housed a rather mobile library which has been managed by a range of willing volunteers, most recently by Guy Kirwan. During 2015, we were delighted that the British Trust for Ornithology (BTO) agreed to incorporate the OSME library into the BTO's holdings at the Nunnery, Thetford. This provides long-term security and accessibility for a wide-range of OSME related publications and grey literature.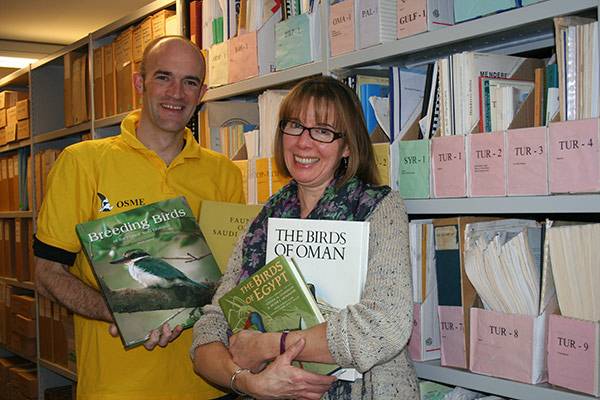 At first glance, ocean going seabirds are not an obvious concern for OSME, but during 2015 in conjunction with the Oriental Bird Club (OBC) and African Bird Club (ABC), we looked at how the regional bird club boundaries could be better defined to incorporate the Indian Ocean. OSME are keen that important records of ocean going seabirds are captured and make a contribution to the conservation of this important group of birds. We'll be developing this area of work during 2016.
Sharing information on bird conservation issues were a key theme of our two OSME meetings over the last 12 months. At our Summer Meeting and AGM in July, we had a range of talks on the subject of illegal bird killing in the OSME region. Five excellent speakers gave a wide range of talks on this serious conservation issue that affects many parts of the OSME region. BTO Director, Andy Clements gave an insightful overview of the value of monitoring and how the resulting data can be used to form evidence-based conservation actions. Anne-Laure Brochet of BirdLife International outlined the extent of illegal bird killing in the Mediterranean which included a range of countries within the OSME region. OSME have supported the work of the Batumi Raptor Count over the last few years, and we were delighted that Oliver Reville gave an overview of the work being undertaken to address illegal hunting at Batumi, Georgia. At short notice Julia Newth of the Wildfowl and Wetlands Trust gave a fascinating talk on reducing illegal shooting of Bewick's Swans in Arctic Russia. Although this project is outside the OSME region, it was clear that many of the problems of combatting illegal killing are similar. The final presentation of the day was by Simon Wotton of the RSPB on monitoring illegal trapping in Cyprus. A full summary of the talks can be found on the OSME website (here). Thanks to Charlie Moores of Talking Naturally we also produced a podcast of the Summer Meeting which is available here.
In November, for the first time, we held a joint meeting with the British Ornithologist's Club and the Natural History Museum around the theme of bird monitoring within the OSME region. Nick Moran opened the day with an excellent talk on the use of BirdTrack as a bird recording tool in the OSME region. This was followed by Richard Porter who gave a fantastic overview of bird conservation and monitoring in Iraq. Andy Symes of BirdLife International outlined the use of monitoring to help assess the conservation status of birds, with a focus on the IUCN Red-List. The Wildfowl and Wetlands Trust have been helping establish a waterbird monitoring programme in Kuwait and initial progress was outlined by Gareth Bradbury and James Darke. Some of the longest running bird monitoring initiatives within the OSME region are from Israel, and a fascinating overview of these were given by Yoav Perlman. The meeting ended with Bob Elliot of the RSPB talking about bird monitoring and the role it plays in the fight against illegal bird killing.
In August, OSME attended the British Birdwatching Fair at Rutland Water, which is always a great occasion to meet up with members and supporters, and discuss birds and the issues they face across the Middle East, The Caucasus and Central Asia. This year we also celebrated our close working relationship with BirdLife International by signing a Memorandum of Understanding that will lead to further collaboration in the future.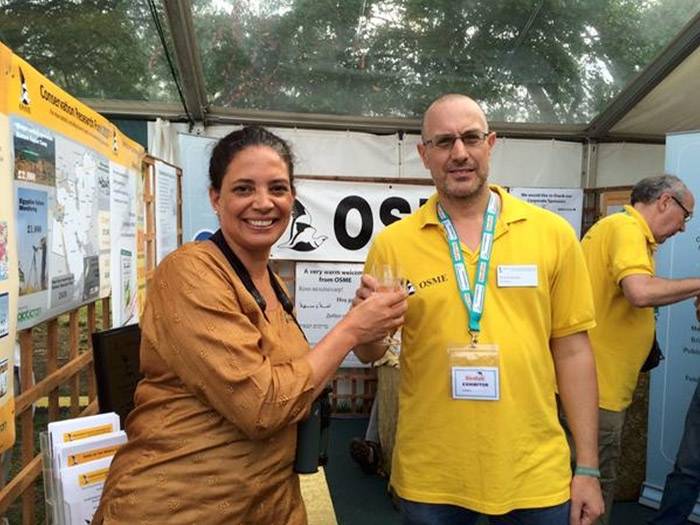 A crucial part of raising awareness of the work that OSME does, and the issues around bird conservation across the region, is our presence on the internet and social media. In late 2014, our webmaster, AbdulRahman Al-Sirhan, revamped the OSME website, and this played a key role in promoting our work during 2015. The number of visitors to our website has increased by almost 3 times in the last 12 months, and the level of enquiries we get via the website has increased dramatically. The number of Twitter followers has increased from approximately 1400 to 1965 during 2015. There is more than OSME could do to increase our social media presence and we would welcome anyone with an interest in developing this area of our work to contact the OSME Chairman via chairman@osme.org
We achieved a lot during 2015, and on behalf of OSME Council, I'd like to thank all of OSME's members and supporters for helping us play our part in bird conservation across The Middle East, The Caucasus and Central Asia. We are looking forward to a successful 2016 – why don't you join us?
Dr Rob Sheldon, OSME Chairman
Achievement gratitude 2015