Lebanon Bird Camp & Raptor Count Lebanon 2019 – update and project report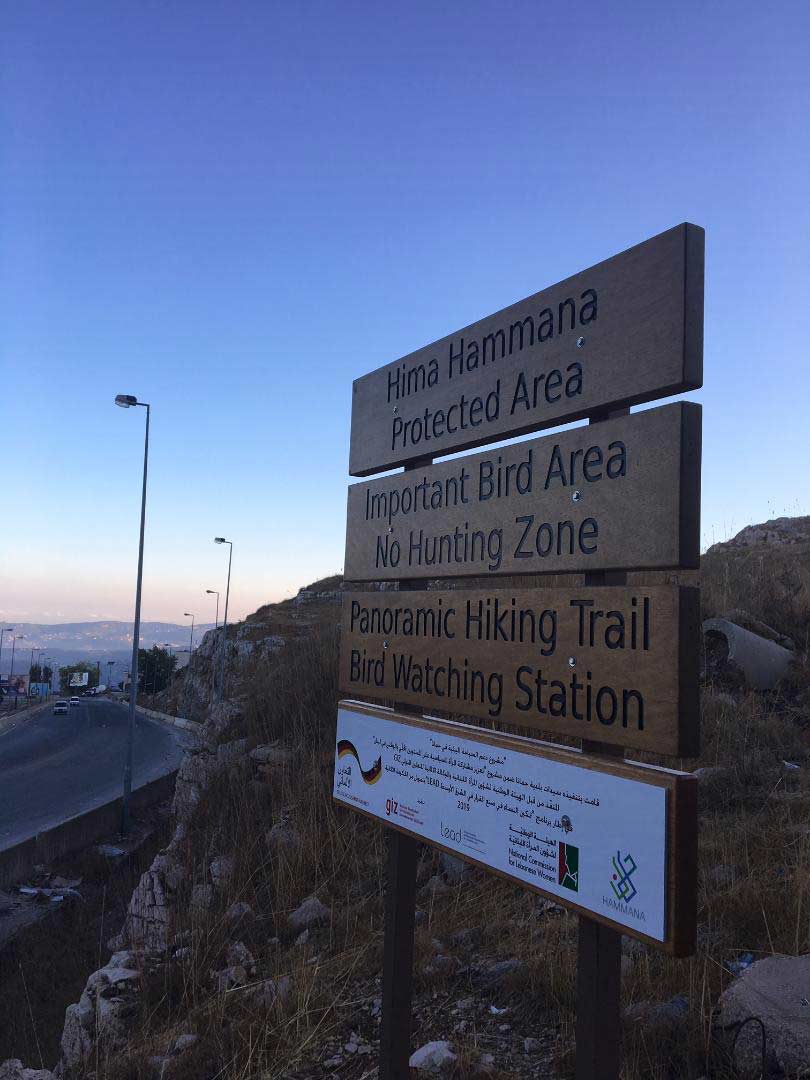 OSME have been working with partners in Lebanon, and beyond, to develop youth Bird Camps which have now been held in October 2018, April 2019 and most recently in the autumn of 2019. This autumn's Bird Camp had a 6-week raptor monitoring programme (Raptor Count Lebanon) as the key component of the activities.
The project report written by Martin Käch of BirdLife Switzerland who co-ordinated the activities in Lebanon this autumn is now available. The excellent report outlines the key findings from the monitoring as well highlighting all the awareness raising and networking activities that were undertaken.
The project report abstract is replicated below in English and Arabic, and a full copy of the report is available here.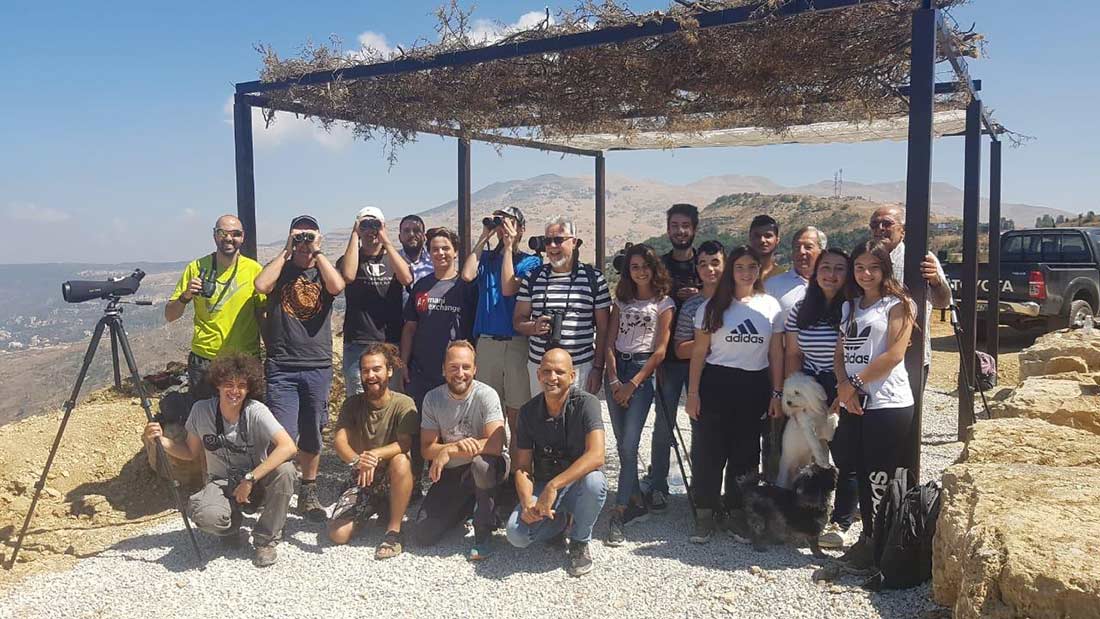 Raptor Count Lebanon 2019 – report abstract
Lebanon lies on a very important flyway for European and Asian migratory birds. Every year in spring and autumn millions of birds migrate through this small country. The hunting pressure is high and illegal shooting takes place at an incredible extent. The Society for the Protection of Nature in Lebanon (BirdLife Lebanon) and the Municipality of Hammana together with the Ornithological Society of the Middle East (OSME), BirdLife Sweden and BirdLife Switzerland started an initiative to raise awareness for bird migration and address the problem of illegal shooting. Hammana lies at the upper end of Beirut River Valley, which makes it a good place to watch the migration of soaring birds. The municipality established a Hima – in Arabic a protected area of land where hunting is forbidden. Within the Hima, a bird observation spot was set up, where foreign volunteer bird counters as well as Lebanese birdwatchers counted migrating birds during a period of 25 days in the autumn 2019. The focus of the count was on birds of prey – therefore the project was given the name «Raptor Count Lebanon 2019». At the same time, the team also received visitors – individuals as well as school groups – at the counting site and posted their observations on Facebook. They maintained a close contact with the local inhabitants and the authorities of the municipality of Hammana, who supported the project in various practical ways. During the project the team recorded the passage of more than 32 000 birds, of which 20 000 were raptors of 25 different species. Two species, the Lesser Spotted Eagle and the Levant Sparrowhawk, were the most abundant. For these two species Lebanon carries a high responsibility because almost their whole world population migrates across the country. The project was a success due to the involvement and support of the municipality and local people. The communication on social media reached a lot of people all over Lebanon and beyond. The counting spot in the Hima Hammana proved to be a good place for bird watching and as an educational site.
يقع لبنان على المسار الشرقي للطيور المهاجرة الأوروبية والآسيوية. كل عام في فصلي الربيع والخريف تهاجر ملايين الطيور عبر هذا البلد الصغير. ضغط الصيد مرتفع والصيد غير المشروع يحدث بدرجة عالية جدا. بدأت جمعية حماية الطبيعة في لبنان – بيردلايف لبنان وبلدية حمانا مع جمعية علم الطيور في الشرق الأوسط OSME وبيردلايف السويد وبيردلايف سويسرا مبادرة لزيادة الوعي بهجرة الطيور ومعالجة مشكلة الصيد غير المشروع. تقع حمانا في الطرف العلوي من وادي نهر بيروت، مما يجعلها مكانًا جيًدا لمشاهدة هجرة الطيور المرتفعة. أنشأت البلدية حمى، وهي منطقة محمية يحظر فيها الصيد. داخل الحمى، تم إنشاء مكان لمراقبة الطيور، حيث قام عدادو الطيور الأجانب المتطوعون بالإضافة إلى مراقبي الطيور اللبنانيين بإحصاء الطيور المهاجرة خلال فترة 25 يوما في خريف عام 2019 . كان التركيز على الطيور الجارحة – وبالتالي فإن المشروع أعطي اسم .»Raptor Count Lebanon 2019« وأيضا استقبل الفريق الزوار – أفراد ومدارس – في مكان العد ونشروا ملاحظاتهم على Facebook .كما أنهم حافظوا على اتصال وثيق بالسكان المحليين وسلطات بلدية حمانا. خلال المشروع، سجل الفريق مرور أكثر من 32000 طائر، منها 20000 من الطيور الجارحة من 25 نوعا مختلفًا. نوعان الأكثر وفرة هما عقاب أرقط صغير وباشق ليفانت. بالنسبة لهذين النوعين، يتحمل لبنان مسؤولية كبيرة الآن جميع أفراد هذين النوعين يهاجرون في جميع أنحاء البلاد تقريبًا. كان المشروع ناجحا بسبب المشاركة والدعم من البلدية والسكان المحليين. بلغ هذا المشروع على وسائل التواصل الاجتماعي إلى الكثير من الناس في جميع أنحاء لبنان وخارجها. أثبتت نقطة العد في حمى حمانا أنها مكان جيد لمشاهدة الطيور وموقع تعليمي.