Saving the Saker in Kyrgyzstan
A guest blog by Akylai Kabaeva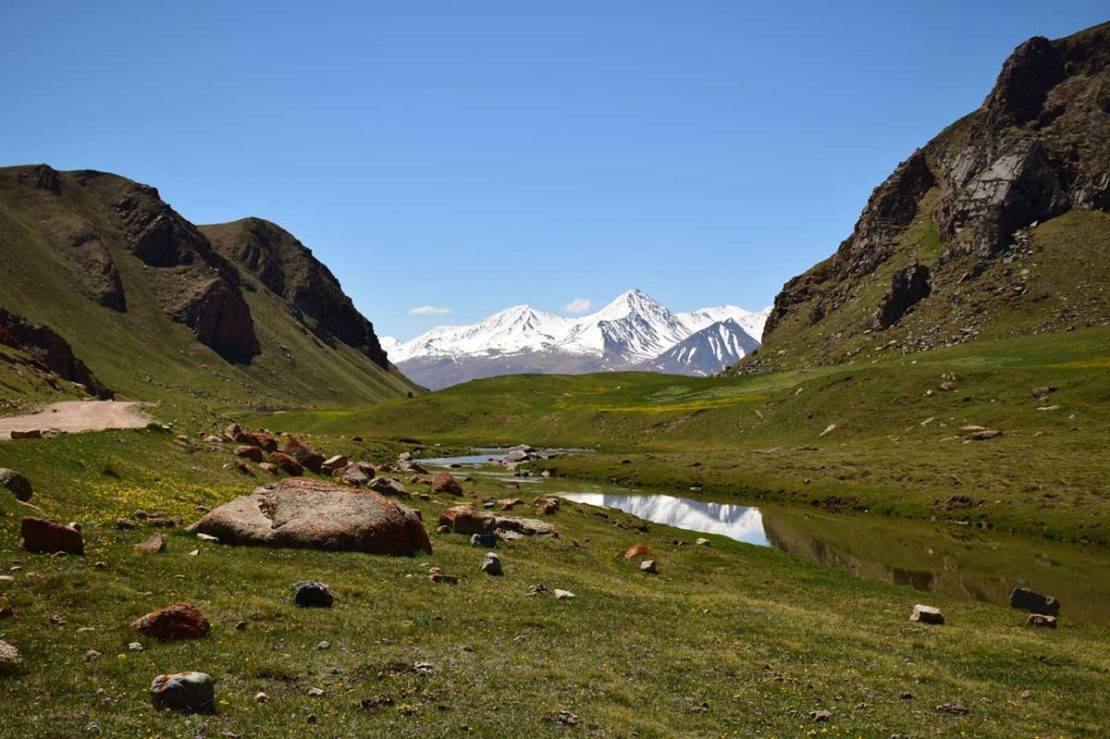 My birding journey started a year ago when our Fauna & Flora International (FFI) team launched a pilot project on the Saker Falcon Falco cherrug in Kyrgyzstan. Since we have been working mainly on flora conservation, it was a brand-new field for me. In general, very little scientific and conservation work has been done recently in Kyrgyzstan on this species. This is why the survey and monitoring of nesting sites were an important part of the project.
After discussing with experts, based on available information and the potential suitability of the area for nesting, we selected three regions in the north of the country: Chui, Issyk-Kul and Naryn. In the following months, three field groups including experts from the National Academy of Sciences and FFI staff conducted spring and summer surveys in each region. Since I was in charge of supervising all groups and coordinating other project activities, I managed to participate in only one summer trip to Naryn, the region where I spent two years of my childhood. But one survey trip in the region with fascinating landscapes and sunny weather was enough for me to become fond of birding. I tried to learn as much as possible from my experienced and knowledgeable colleagues.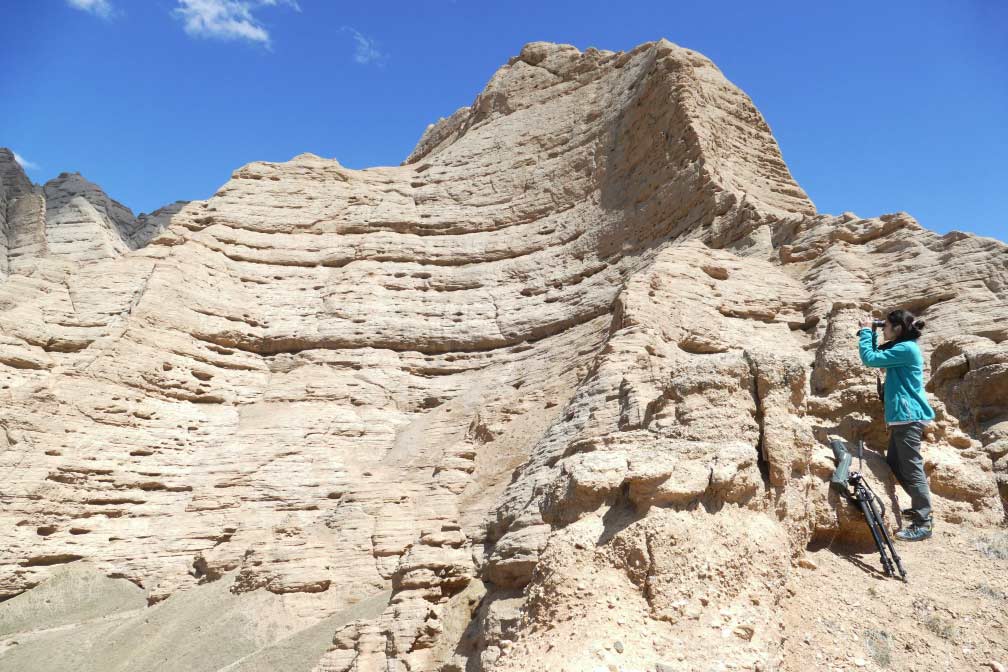 One of the most memorable moments was when we found what appeared to be a falcon's nest and I held my breath while observing it through a telescope, hoping to see a Saker Falcon in the wild for the first time. Unfortunately, it was the nest of a Barbary falcon – a subspecies of the peregrine. Despite plenty of suitable sites, we did not find any Saker Falcon nests in Naryn during either trip. It is worth mentioning, however, that we also did not encounter any signs of presence of small rodents, which are considered to be this bird's main prey base. In Chui, our experts observed four Saker Falcons during two survey trips, but similarly did not find any nests. Eleven nests were found during the first survey in Issyk-Kul; however, only five nests were confirmed as successful during the second visit. Later in autumn, we learned that one of these nests had also been destroyed, possibly by poachers. During these trips, we also recorded 15 other bird of prey species, including the endangered Egyptian vulture.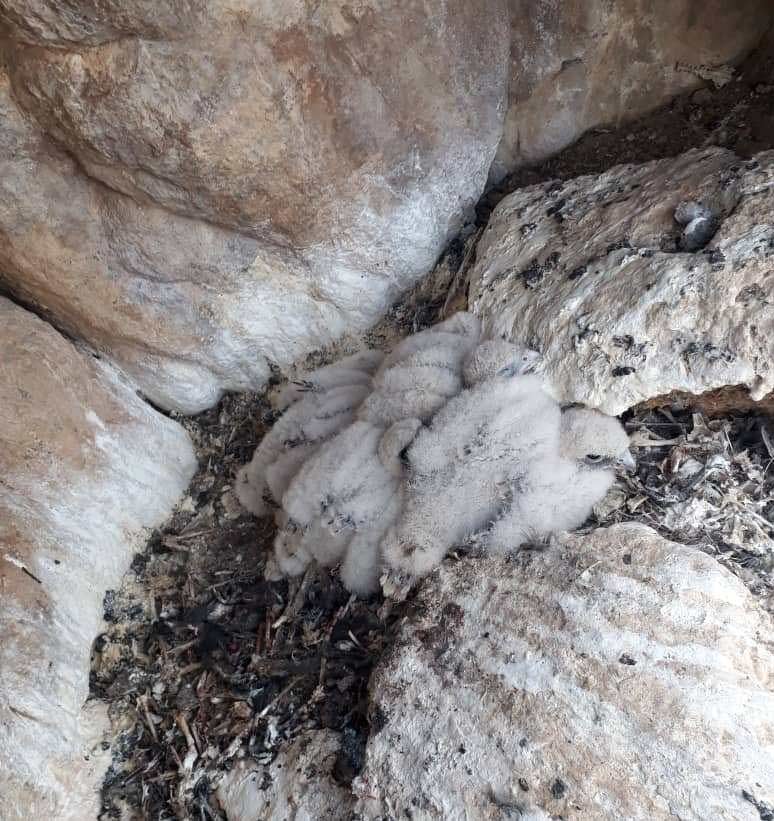 Another important element of the project was to understand the situation with the illegal trade in Kyrgyzstan. So, together with a staff member of the State Agency for Environmental Protection and Forestry we created a report on the illegal trade in Saker Falcons in the country and organised a meeting with the relevant state authorities.  It was spine-tingling to facilitate the first meeting, as I was not certain whether the survey and report would attract the necessary attention. So, I was excited to see that one of the attendees was the head of a Specialist Customs Training Centre, who then proposed a training programme for officers from Customs and Border Service and State Committee for National Security. Thus, we organised an additional workshop, where customs officers demonstrated their work with sniffer dogs trained to detect Saker Falcons, snow leopards and other species.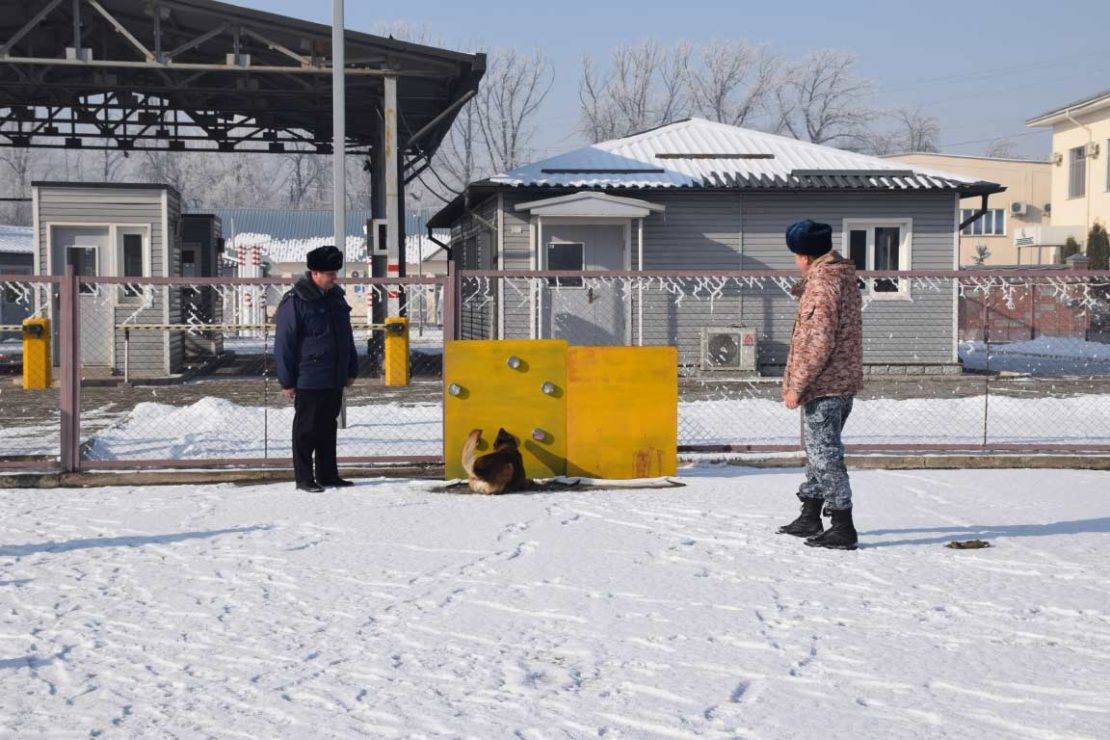 I also conducted an exercise that enabled us to identify the gaps in the knowledge of each stakeholder and then discuss how FFI could be useful and contribute to the prevention of illegal wildlife trade. As the person in charge of coordinating this project, I was pleased to see the growing interest from government bodies, scientists, NGOs, falconers and birdwatchers. Considering the alarming status of the species in Kyrgyzstan, I realise how important our Saker Falcon work is and truly hope our efforts will be rewarded one day by an increased population size of this marvelous species in our country.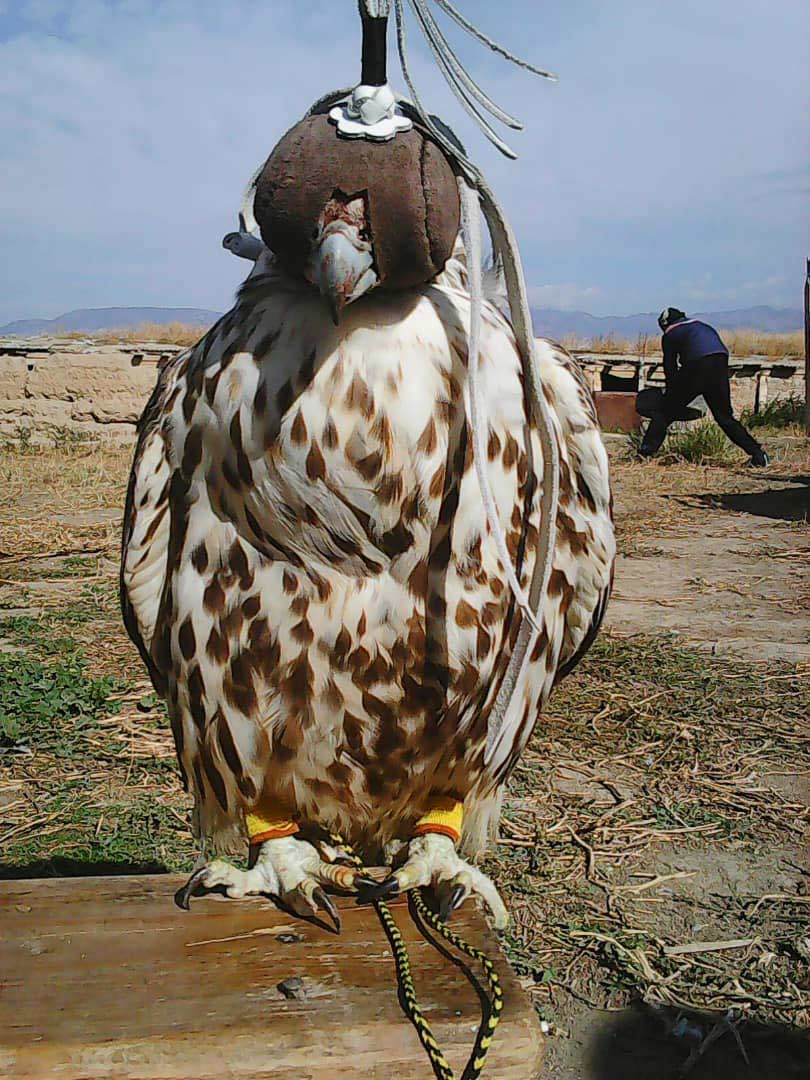 Akylai Kabaeva
Akylai graduated from the University of Lille in France in 2016 with a Master's degree in Ecological development of territories. The first time she realised that she wanted to pursue a career in wildlife conservation was when she became a Conservation Leadership Programme (CLP) intern with FFI in Kyrgyzstan. Last year she was promoted to Programme Officer and entrusted with coordinating her  first project – on the Saker Falcon. Since the start of the project, she has become interested in exploring the illegal wildlife trade and studying birds of prey.