The OSME expedition to Yemen in 1985 – personal reflections
Guest blog by Chris Bowden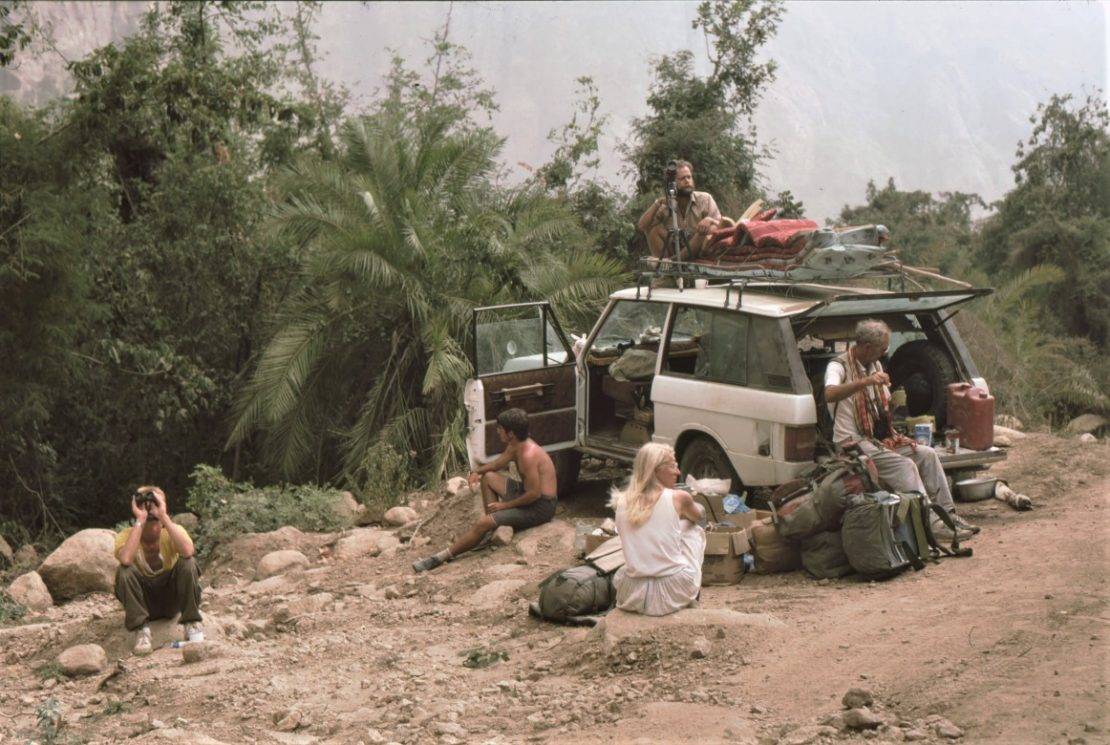 The opportunity to spend two months in the field in North Yemen (as it was at the time) was something that I had no hesitation in applying to join… and what an amazing chance to be on the first-ever OSME Expedition which ran from 9 October to 4 December. Organisers Mike (OSME Chairman at the time) and Gill Rands and Richard Porter had already established and carefully planned the various contacts and logistics, and the initial team members headed out via the Aeroflot flights and a very snowy stopover in Moscow to join Mike and Gill already with almost half of the team members changing over after the first month. Fortunately for me, I could plan this between work contracts, and so I was able to be there throughout the two months!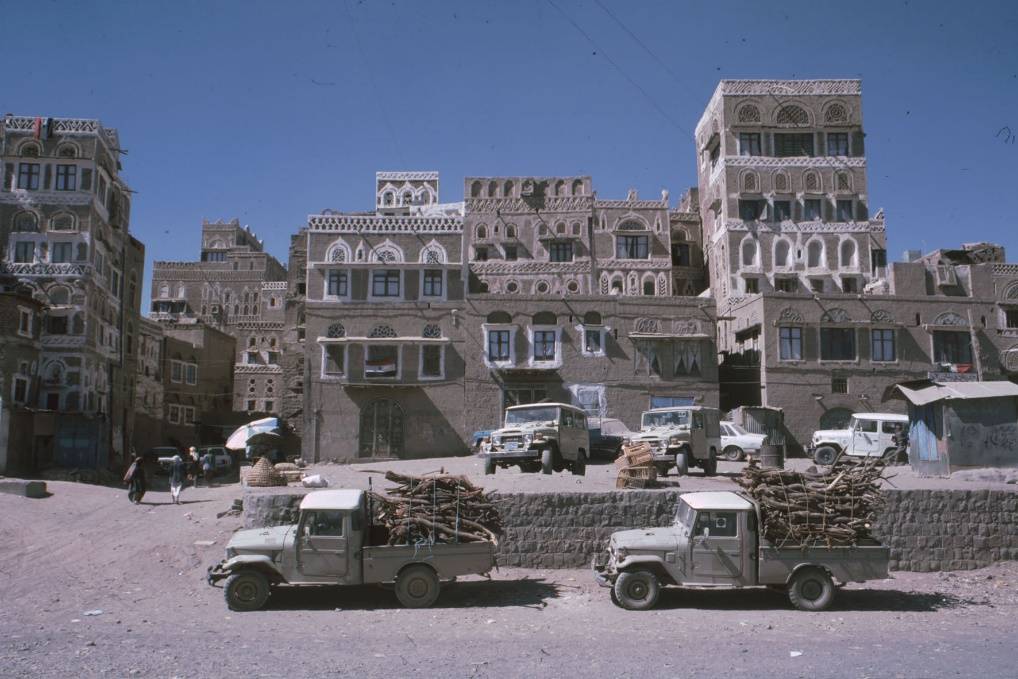 Starting off in Sana'a, and early on visiting the dramatic nearby rock hillsides of Kawkabhan, we all felt very privileged and inspired to be part of the team. Our two vehicles, and a range of basic accommodation options, along with diligent planning, meant we could spend almost every day of that period in the field, and we mainly only slept for just a few hours between full days out, setting off and returning in darkness, covering many of the key areas and habitats from the coastal Tihama to the highest jebels.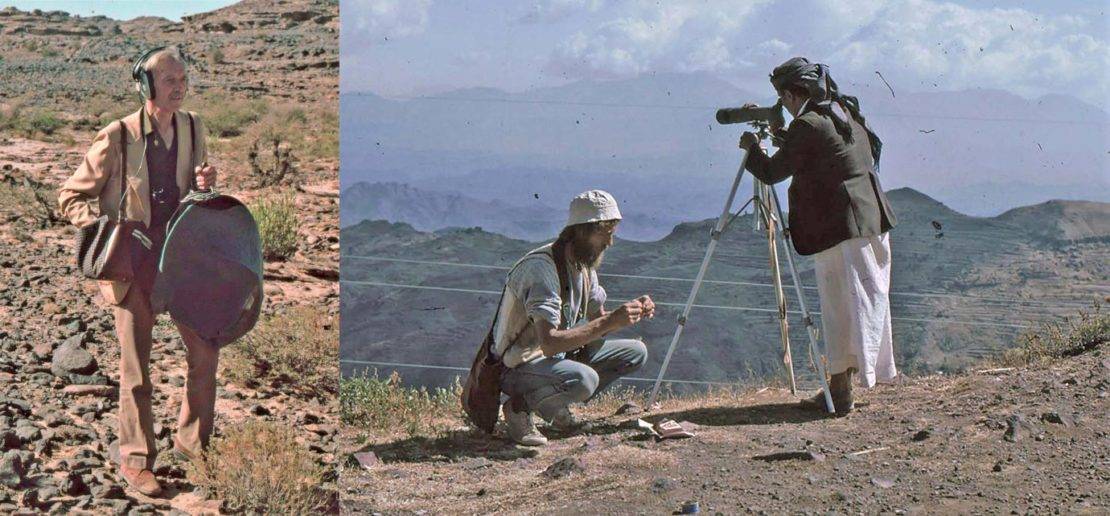 The team comprised several legendary names in ornithology, some of whom are sadly no longer with us: none more so than Phil Hollom (already in his 70s), and Steen Christensen, both such accomplished field-guide authors, but wonderful company in the field – a huge learning opportunity for all of us. I was rather fascinated by Phil's patience, equipment and determination to record the calls particularly of the endemics, and he was also clearly very excited to have this chance to visit. Steen's immense knowledge and interest in the minute plumage details of raptors was another memorable feature.
Sadly, Rod Martins is also no longer with us. He was one of the expedition stalwarts, concentrating particularly in the identification of Important Bird Areas (IBAs). Rod did so much for OSME and Middle East ornithology.
Daily routines involved spreading out, and carrying out line transects, recording plenty of field notes and other agreed protocols, in addition to the detailed evening log for every species seen (and I remember we also recorded numbers of dead dogs on the road!), which was often a struggle to stay awake for by the time we'd travelled back and cooked supper. We had several key findings from all this, and I remember one truly outstanding day early on when we collectively added four species to the Yemen list, including finding three displaying Arabian Bustards! The display had never actually been documented before.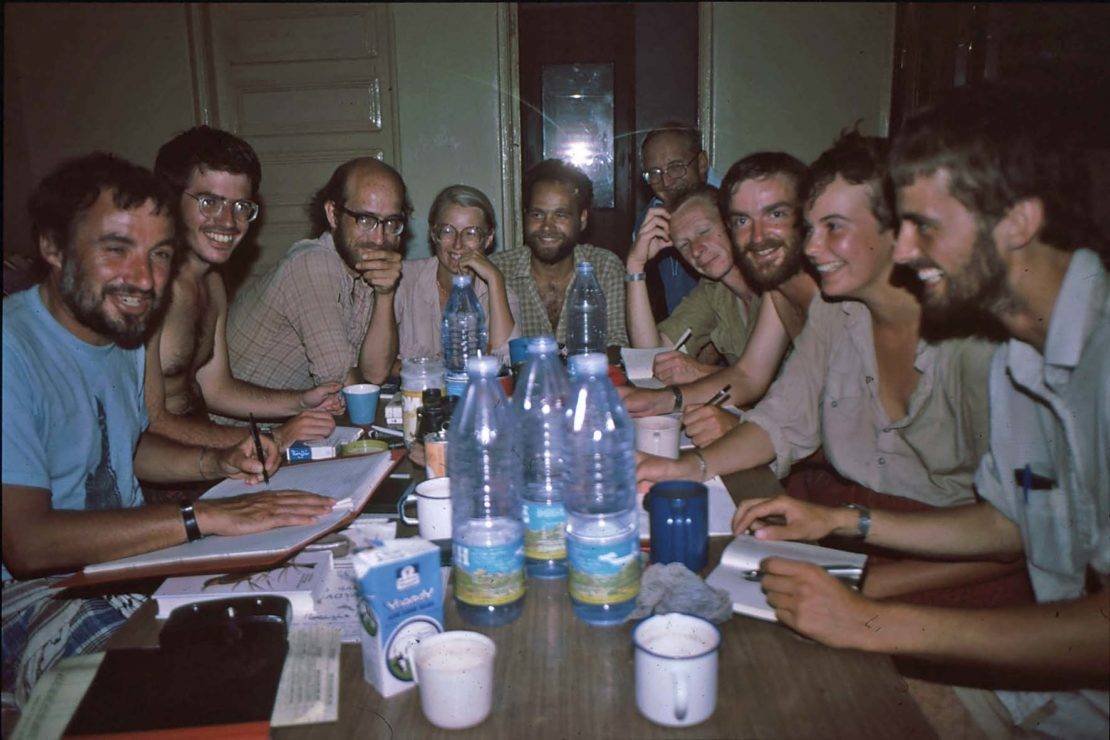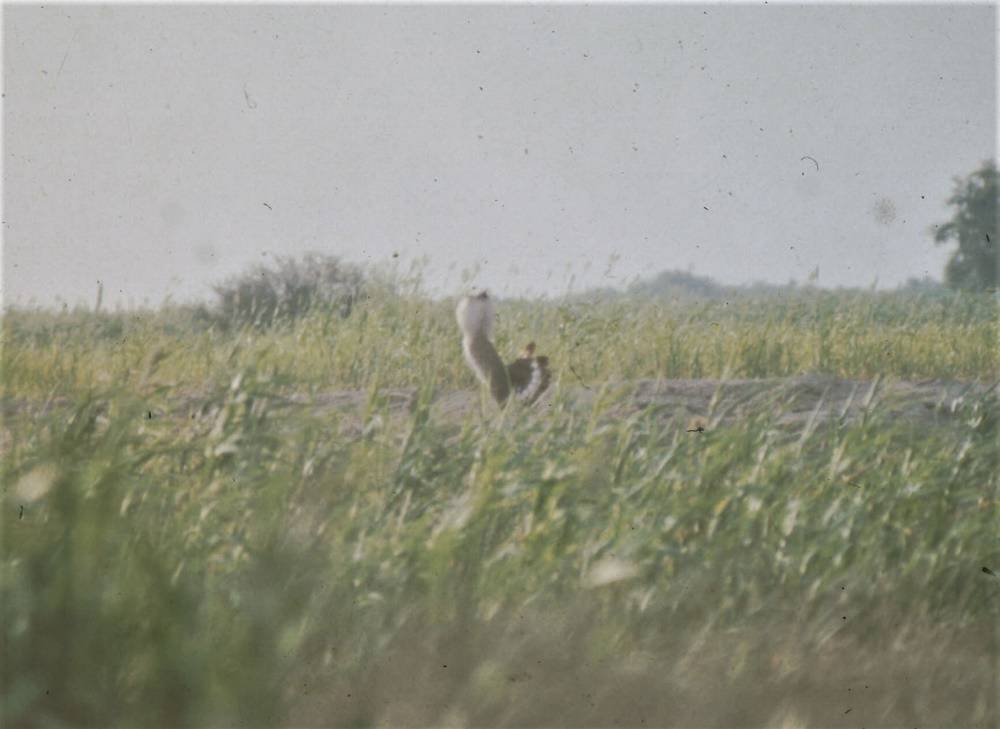 We added at least twelve species in the end, and subdivided the paper-writing between the teams for a special edition of Sandgrouse (Volume 9, published in 1987) – with a strong focus on the endemics, all of which we recorded on many occasions.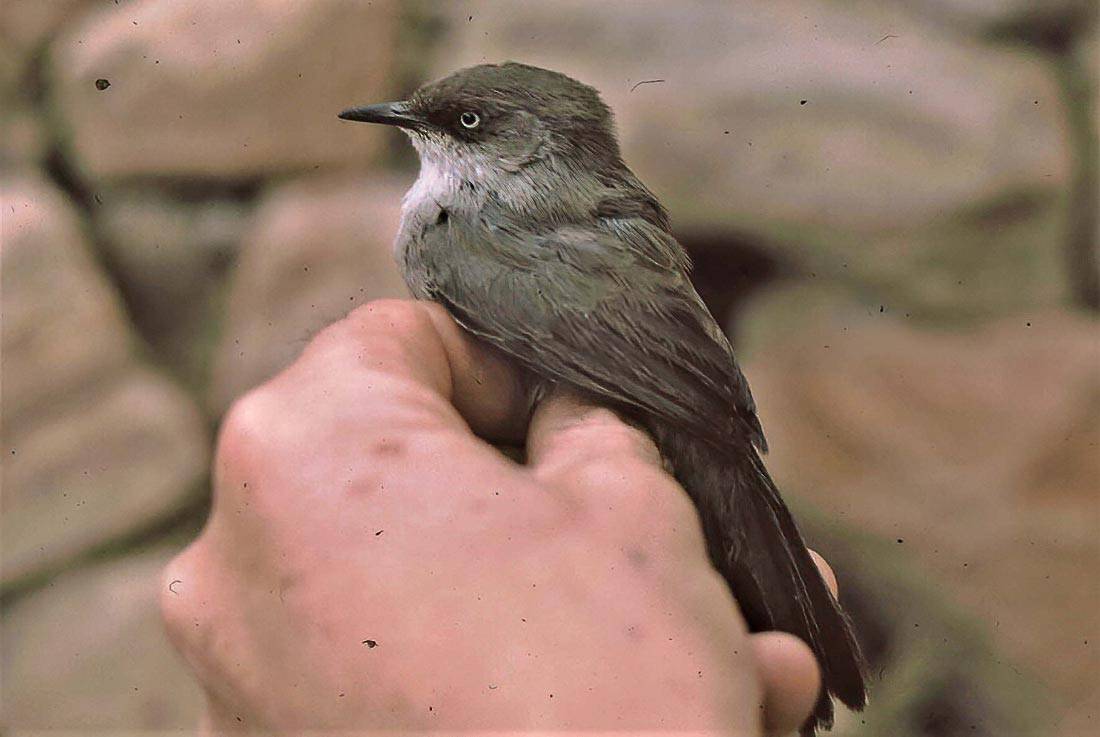 Confirming a recent report of a small flock of Northern Bald Ibis near Taizz had very special significance for me (especially subsequently as I went on to work on that species myself), and it now seems these may well have been relict wintering population from Syria, although there's still a tantalising doubt over whether they did ever breed in Yemen. Again, we were able to monitor these birds over several days, and the results were documented in Sandgrouse by Duncan Brooks in more detail on their feeding and age composition (several first year birds among them).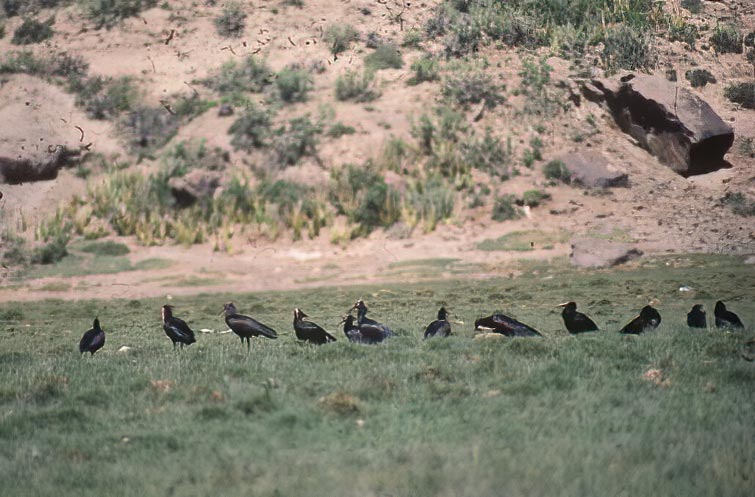 We also recruited a team member on arrival in Yemen… Mike Evans' parents were living in Sanaa at the time, and he was already there visiting them, and readily joined us for the entire trip – quickly becoming a key member of the team with invaluable local knowledge and ability to speak some Arabic.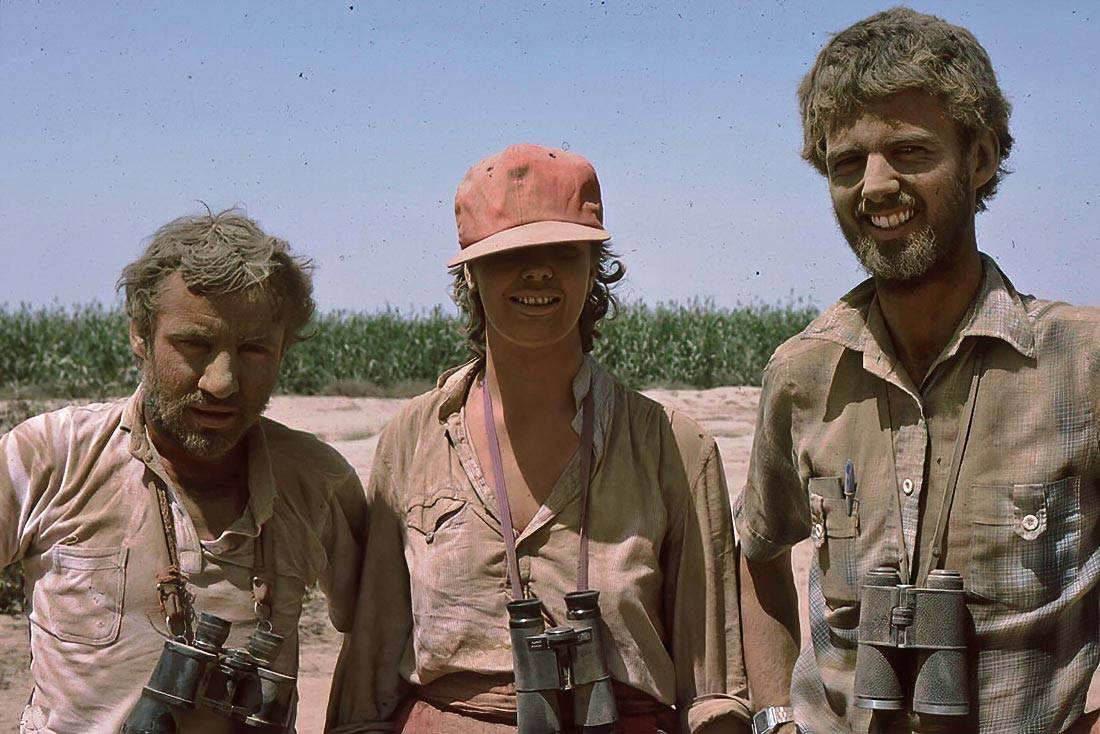 As visiting foreigners and the first sizable group to carry out bird surveys, it's not surprising we encountered a number of extra hurdles, and indeed one of our vehicles was impounded by the authorities at a checkpoint, and our driver detained for several days. Rod Martins also strayed too close to a military base at one point, following a probable Pin-tailed Snipe (he had actually been warned to keep away!) and he was picked up by military patrol and thankfully was handed back to us quite quickly, but only after some nervous discussions. We also had a team cameraman, Arthur Honeywell, who patiently filmed our activities, and made the short film – a somewhat quaint but wonderful record of the operation – do check it out:
This expedition to Yemen was the first of two organised by OSME. In addition to the papers in Sandgrouse 9, it led to many ornithological and conservation actions. Amongst these was the identification of 57 IBAs catalogued in Important Bird Areas in the Middle East, support for a Yemen wildlife movement, a book in Arabic for children, Birds of Yemen, a major input into the Atlas of the Breeding Birds of Arabia, as well as providing information on status for Birds of the Middle East.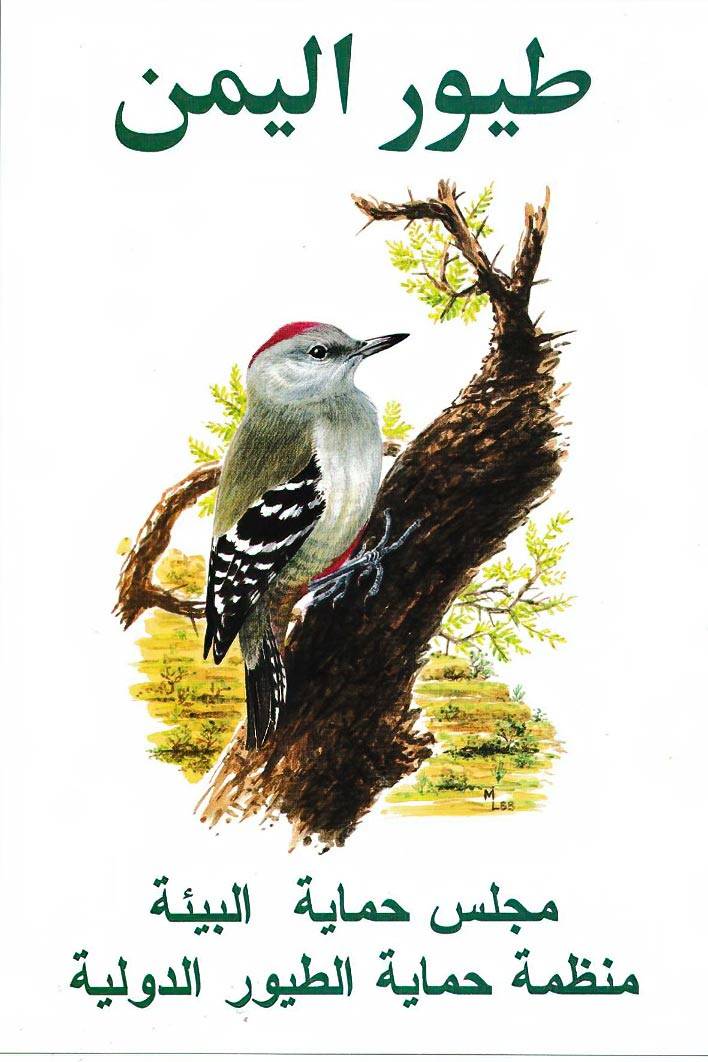 The second Yemen expedition, which was also for two months, was in spring 1993. It complemented the first by concentrating on southern Yemen and the island of Socotra. Omar Al-Saghier joined this throughout and although I didn't take part in that it was a pleasure to work closely with him later wearing my Northern Bald Ibis hat and meeting him at conservation workshops. Omar rapidly became Yemen's leading ornithologist and conservationist.
Many of our findings were used to prepare a biodiversity assessment of Yemen by the International Council for Bird Preservation (now BirdLife International) published in 1992 for use by national and international organisations working to conserve Yemen's remarkably rich biodiversity.
It was a real privilege to be part of the expedition team and I have many lasting memories of the amazing country and its wonderful people, and several of the team remain regularly in contact. With the tragic troubles in Yemen, especially in more recent times, these are very saddening for us all of course, but hopefully that early trip did help initiate interest and engagement in wildlife conservation that has followed since.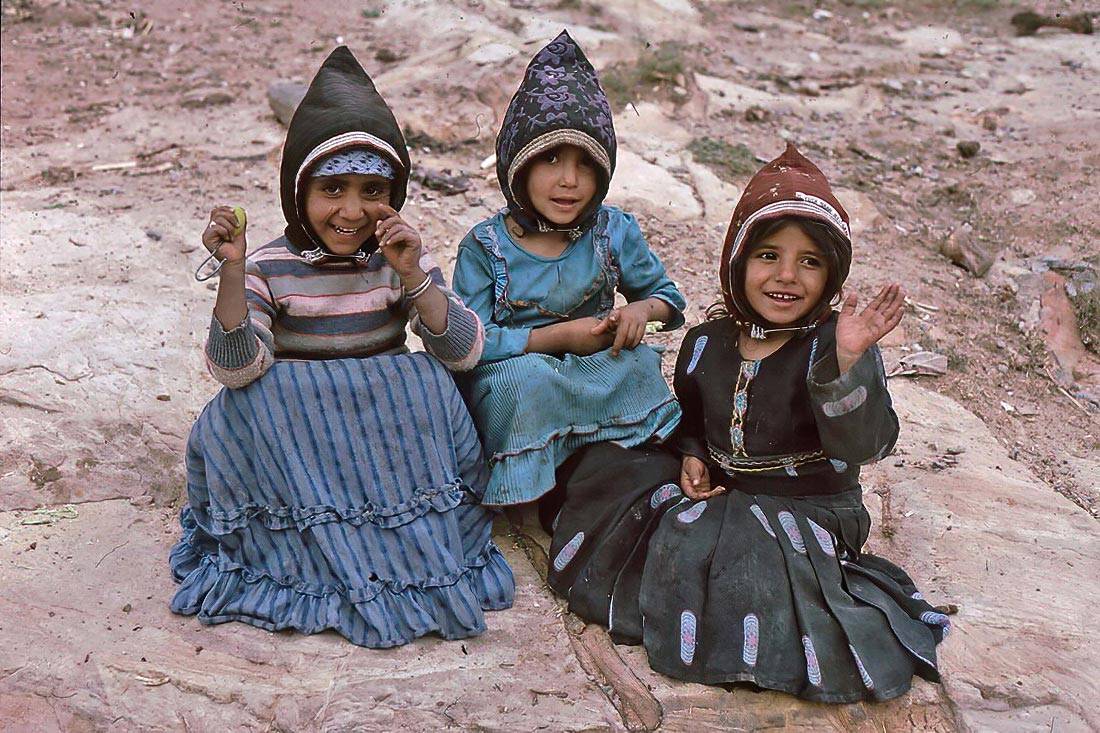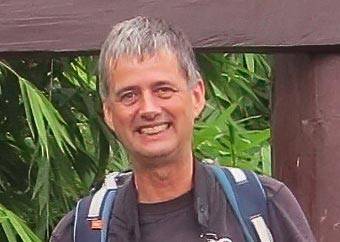 Chris Bowden worked for RSPB for over30 years and since 2004 has been coordinating Asian Vulture work for RSPB and the wider Saving Asia's Vultures from Extinction (SAVE) consortium. He is based in Bangalore with his family for the past seven years, but has mainly worked on Critically Endangered species, including four years (for BirdLife) in Cameroon, seven years in Morocco for Northern Bald Ibis, a year on Montserrat in the Caribbean, following on from breeding ecology work, also for the RSPB in the UK on Woodlark, Nightjar and Stone Curlew.