Syrian Serin supported by the Trevor Poyser Species Conservation Fund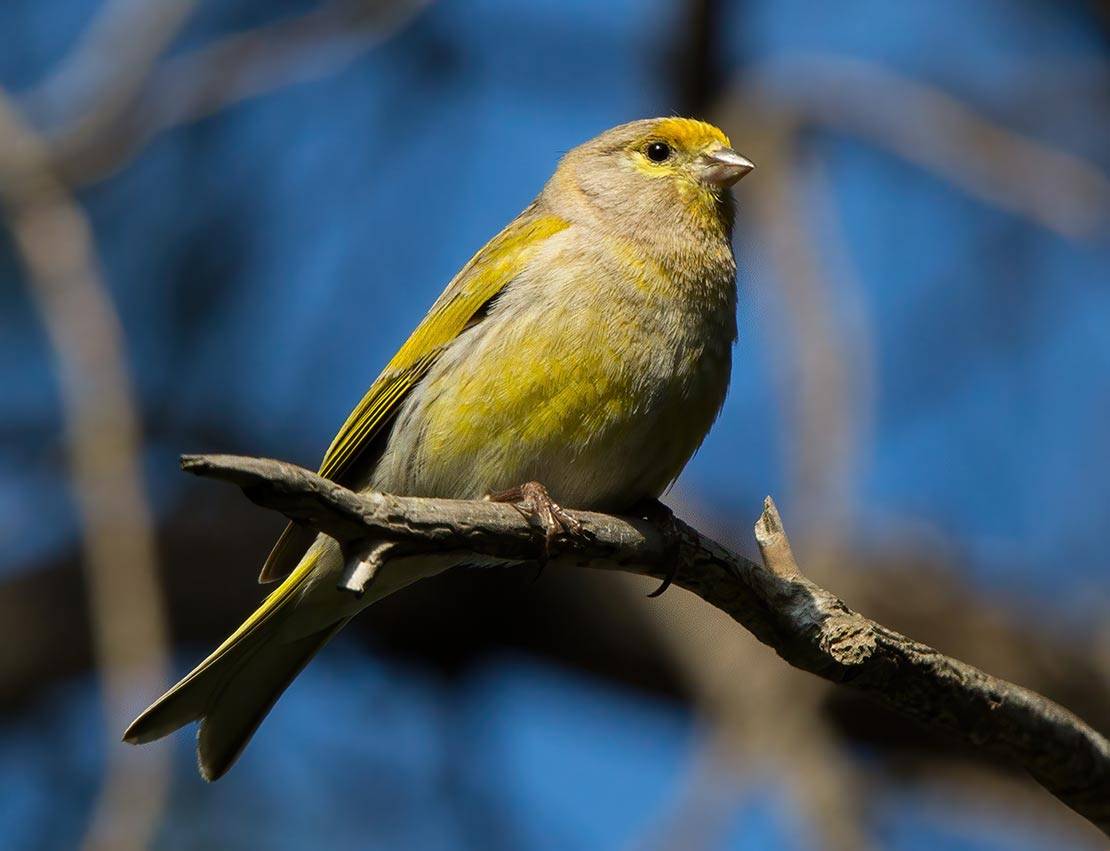 The 2021 Trevor Poyser Species Conservation Fund will fund a breeding survey of the Syrian Serin in Lebanon by the Association for Bird Conservation in Lebanon (ABCL).
Trevor Poyser was a giant of ornithological publishing, joint founder of the renowned publishers T & AD Poyser famous for their ground-breaking books, particularly the Species Monograph series. Very sadly Trevor died in his nineties in 2018 but he kindly left us a significant legacy to spend on research and conservation within the OSME region. The Trevor Poyser Species Conservation Fund was established in his memory. Competition for this year's award was high with numerous high quality applications, but OSME Council and the Conservation Fund Committee were unanimous in supporting the Syrian Serin project which will be one the few studies undertaken on this wonderful species.
Fouad Itani, the Project Leader from ABCL has provided the following overview of the species and an outline of the project:
The Syrian Serin is a range-restricted species found in mountains in the Levant. It breeds in Lebanon, Jordan, Syria, Israel and some winter in Egypt (Sinai). The species is considered as Vulnerable on the current ICUN RedList, "due to the small population size and a decrease in what were stable populations since 1996, owing to drought effects exacerbating grazing pressure" Conserving this species is important as it is only one of a handful of species endemic to the Levant.
The species is a semi-colonial or colonial breeder, meaning that provided breeding colonies can be found it is relatively straightforward to undertake a population assessment. In Lebanon the species is known to breed at various locations in the mountains and also in the Beqaa Valley. Historically, population estimates in Lebanon have focused on protected areas, i.e. at four reserves in 2002 and later at the Anjar IBA. Since these studies were undertaken further breeding locations have been identified, notably within the juniper forests on Jabal Sheik (Mt Hermon), and as yet a wider study including breeding populations outside protected areas has not been undertaken. So, there is a good opportunity to better understand the wider population in Lebanon as well to compare our findings with previous surveys.
The work is being led by the Association for Bird Conservation in Lebanon, a largely voluntary organisation comprised of birders, conservationists and sustainable hunting advocates. Fouad Itani, Samer Azar, Maher Rouhana and Soumar Dakdouk will conduct the fieldwork. Dr Ghassan Ramadan-Jaradi (a name that many OSME members and Sandgrouse readers will be familiar with) is overseeing the work as a scientific advisor. We will undertake surveys at Qammouha, Ehden, Tannourine, Bcharre, Anjar, Aana, Chouf, Hermel, and Rachaya. In addition, during the fieldwork, we may find further breeding sites. Furthermore, knowledge of post-breeding dispersal and wintering behaviour and sites is limited and we also hope to be able to contribute some new findings.
A National Conservation strategy for this species is also needed, the local Birdlife Partner, the Society for the Protection of Nature in Lebanon (SPNL) produced a specific species action plan (2012-2017), but this has now run its course and threats to this species in Lebanon remain, notably illegal hunting and habitat degradation. Ultimately the work conducted using the grant from the Trevor Poyser Species Conservation Fund will be used by ABCL to develop a species action plan for the Lebanese Ministry of the Environment which will also help inform decision-makers and other stakeholders.