Swift Conservation in Iran: educating the public
Guest blog by Abraham Shokouhi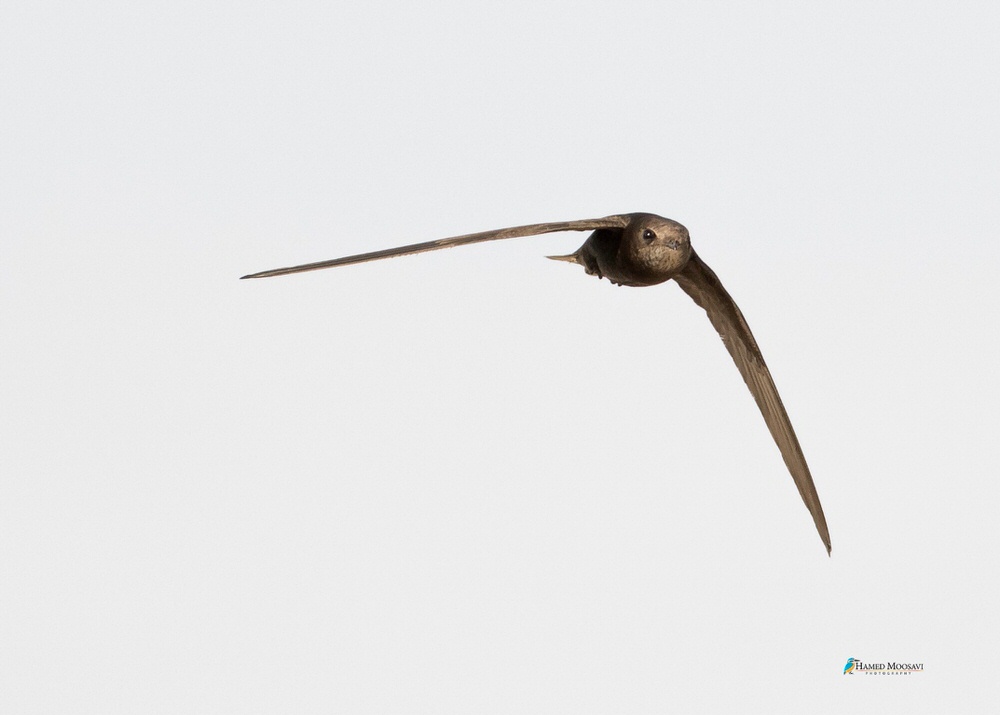 In the first guest blog about our Common Swift Apus apus Conservation Project in Iran in 2020 I mentioned that our work is greatly assisted by citizen science. We aim to continue for the next few years and fortunately it is supported by the Iranian Bird Club (IBC). This non-commercial NGO has recently been promoted to an ornithological society and birding club. Although we have limited financial sources, we are very proud that volunteers who are working as members of the executive team have trusted and supported us during the last four years. We are trying to develop the project and our progress is going on slowly but steadily.
Monitoring common swifts is an important part of our project and we finished the fourth year in June 2023. Our findings till now suggest that the common swift population in Iran is not as risky as the UK, but if we do not take action for educating people and widespread our voice, our swifts may face difficulties. Therefore, in addition to long-term monitoring we started to celebrate World Swift Day in 2022 and 2023 through holding free webinars in which everyone from different parts of the country and even the world could participate. This was in addition to small public gatherings in Tehran. In 2022 we held two webinars, the first one was in April when common swifts screaming could be heard in many cities and some of them had even laid eggs and the second one was held on World Swift Day in June.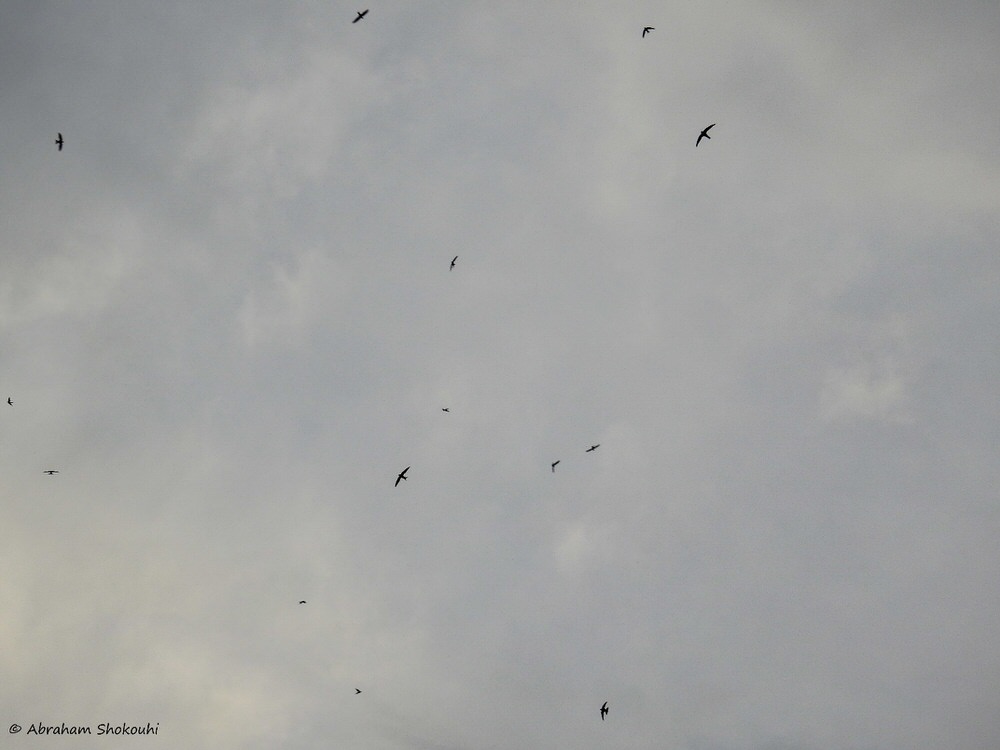 The first webinar target was transferring the experiences of international swift conservationist experts to Iranians. We invited Dr. Dick Newell, Mr. Lyndon Kearsley, and Mr. Terry Townshend to give presentations in English which I translated into Farsi (Persian) simultaneously. I then made a presentation in Farsi with an English translation.
swift webinar
In the first presentation, Lyndon Kearsley talked about the migration strategies of Eastern Common Swift Apus apus pekinensis between Beijing in China and Africa – really interesting scientific work from 2014 to 2017. He shared many details that helped all participants to have a clear insight about Swift migration. Then Terry Townshend talked about the importance of education and narrated a true story about teenager students who were involved in Terry's educational classes about common swifts. In the classes they made nest boxes and this led the students to play an inspiring role to change the minds of one of the biggest Chinese property companies (SOHO China). Four of the students as Beijing Swift Ambassadors had a meeting with managers of the company (Pan Shiyi and Zhang Xin) and explained about swifts and the problem they have to find their nest sites in new buildings and fortunately the mangers committed to establish swift-friendly buildings in Beijing – that is the power of education!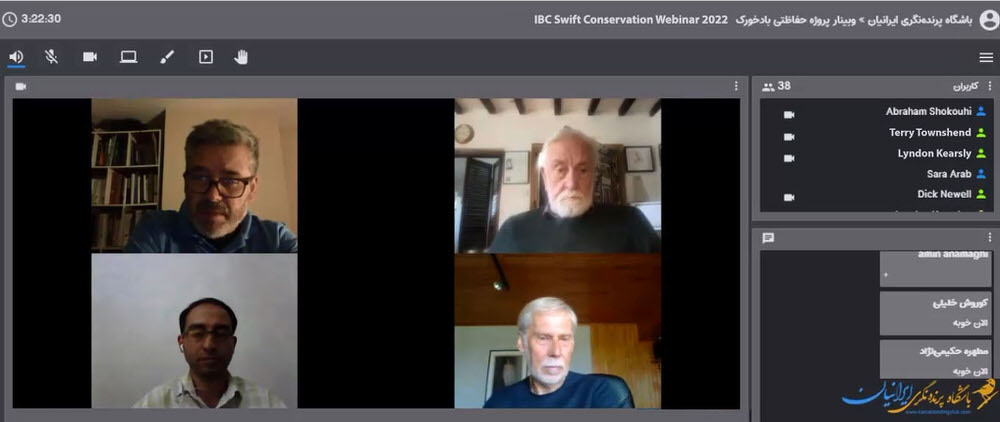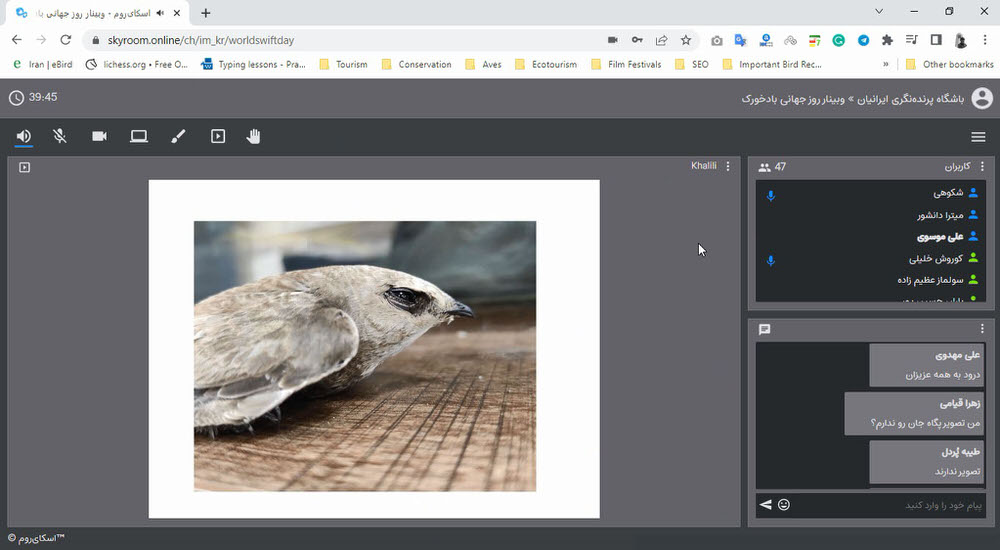 Dick Newell's presentation was about the decline and recovery of Swifts in the UK based on data from 1994 to 2019 and the successful nest box projects for swifts and Barn Owls in the UK and Purple Martin in the USA. Then he described the types of swift boxes installed in the UK and the development of Swift Bricks for inserting into buildings. He also suggested a suitable model for Tehran buildings and a practical method for installation. Following these three presentations we had question time. It proved to be a very interactive webinar.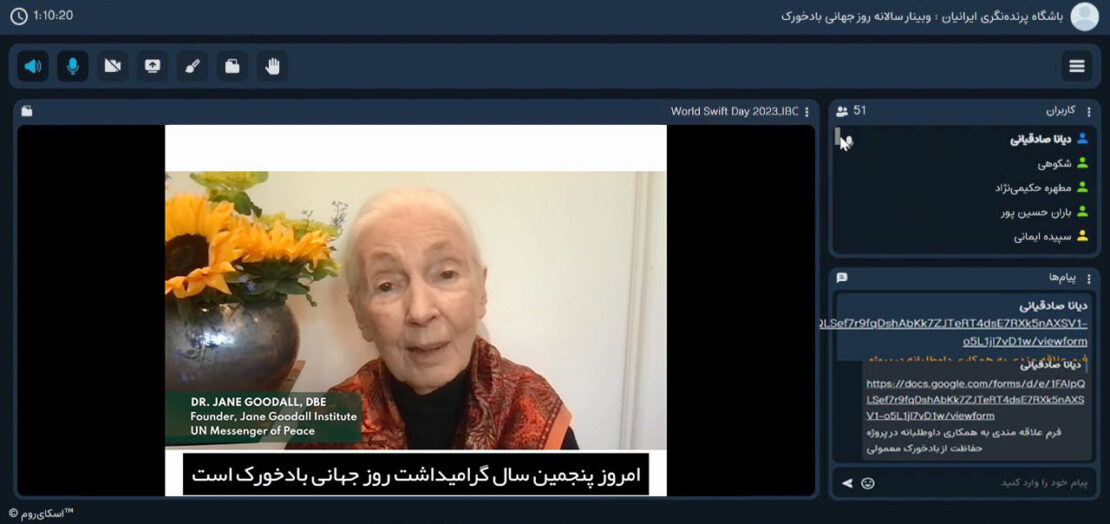 Our second webinar in 2022 was held just after World Swift Day at a time when most of the young swifts are flying and screaming in the sky of Tehran and other cities. Although part of the webinar was about Common Swifts, we also included three other swift specialties that breed in Iran, Pallid Swift, Alpine Swift and Little Swift. The information about them was presented by Mrs. Jaberi, our project team executive member.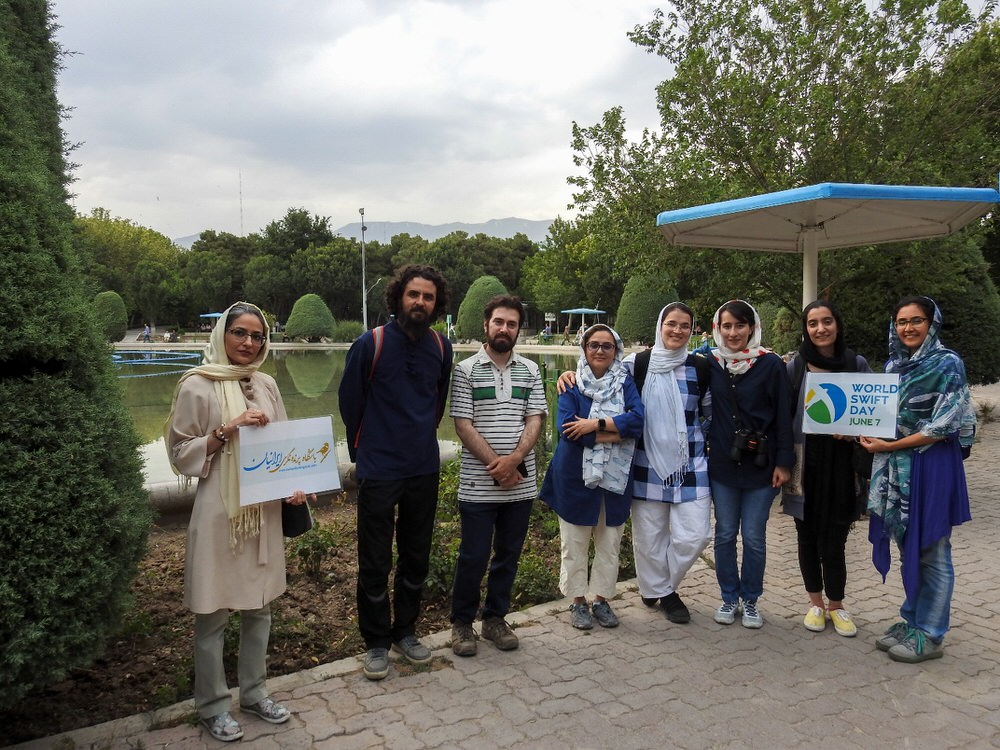 Then the work being undertaken in other countries on swift monitoring swift and conservation was introduced by me. An interesting part of the webinar was about Pallid Swift phenology in Iran. This was introduced by Mr. Khalili from Bushehr, a coastal city on the Persian Gulf. He is an experienced birdwatcher and swift lover and talked about conservation activities in his city. Another very interesting presentation was by Mrs. Azimzedeh on Iranian traditional architecture that was suitable for swift nesting sites. Mrs. Azimzedeh is a keen member of our group; she is an architect and lives in Tabriz in NW of Iran. Finally, Mrs. Hakiminejad, another member of our executive team, made a presentation about Swift rehabilitation and release, a situation we often have to deal with in May and June every year.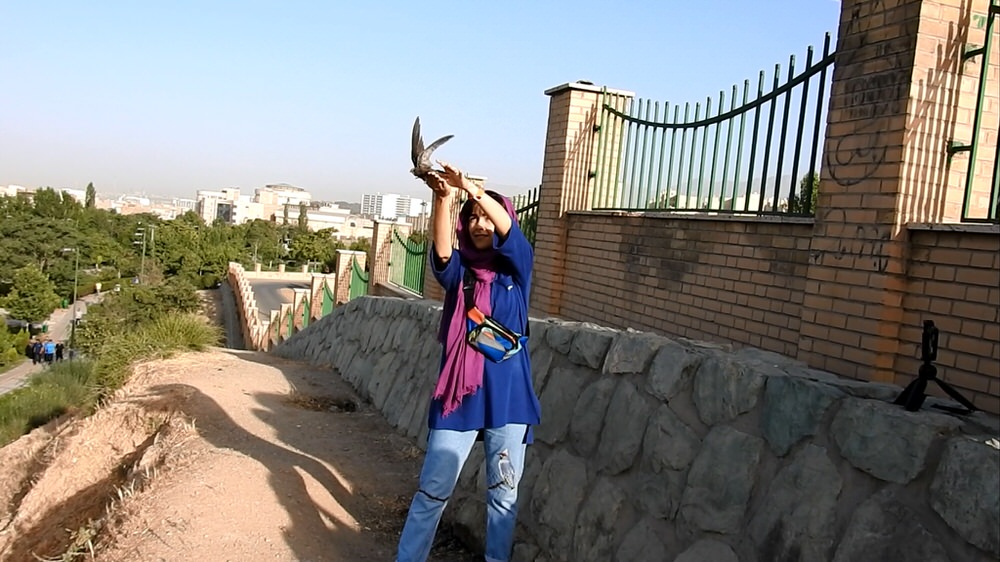 In the 2023 World Swift Day we had regular topics like Introducing Swift by Mrs. Hoseinpour and Swift conservation projects in the world that this year I talked about Chimney Swift conservation project in the USA. On the other hand, we added some other topics to our annual webinar to make it more interesting and informative including a talk on swift ecology which presented by Mr. Alireza Naderi, writer of Field Guide to the Butterflies of Iran. Related to this topic another presentation was about the conservation of aerial insectivores by Mrs. Hakiminejad. In these two presentations the evolution of Apodiformes and their ecological niche and relationship between swifts as aerial insectivores and the reduction (and causes) of insect species both in diversity and population were discussed. Another topic was the basics of bird photography by Mr. Mohajeran a reputable wildlife photographer in Iran.
We are trying to increase our audience annually to help develop knowledge about swifts and also seek more volunteers for monitoring.
During the last few years, we have found there are hundreds of common swifts, especially newly fledged chicks that die due to grounding or injuries. People who find them do not know even the name of the bird and the food it eats and so cannot help them. In some cases, the bird would never be able to fly due to feeding foods outside the birds' diet. In some other cases grounded weak, but healthy swifts were wrongly released – just thrown to the sky! – then fell, collapsed. Unfortunately there are some contents on the internet and Instagram in Farsi (Persian) giving wrong information to people about releasing swifts. Therefore, we have tried to provide correct information in Farsi (Persian) both on the Iranian Bird Club website and Instagram, including a short video and texts with pictures educating the right methods of rehabilitation and feeding and also how to release the swifts.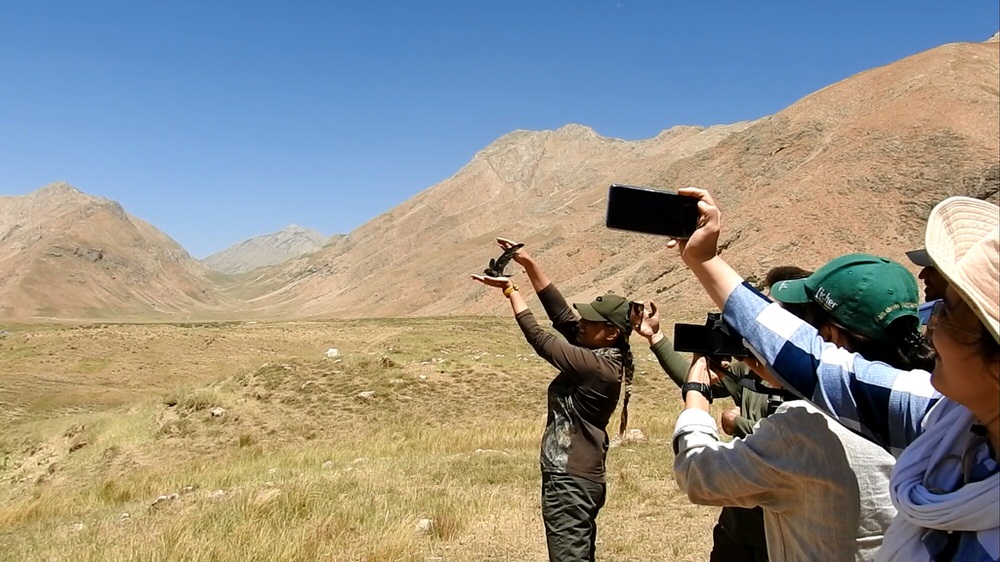 In 2024 we plan to establish a network connecting veterinarians experienced in swift rehabilitation, citizens who have the knowledge and experience of rehabilitating swifts and people who find grounded swifts at least in Tehran and if it is successful then we can expand the network to other cities.
Our efforts have paid off since hundreds of people are now are familiar with swifts through our social networks and website. All we try to do in our project in the IBC Conservation Department is to increase public awareness and educate people, especially young generation, as we think in our country swifts will need more attention in the coming decades.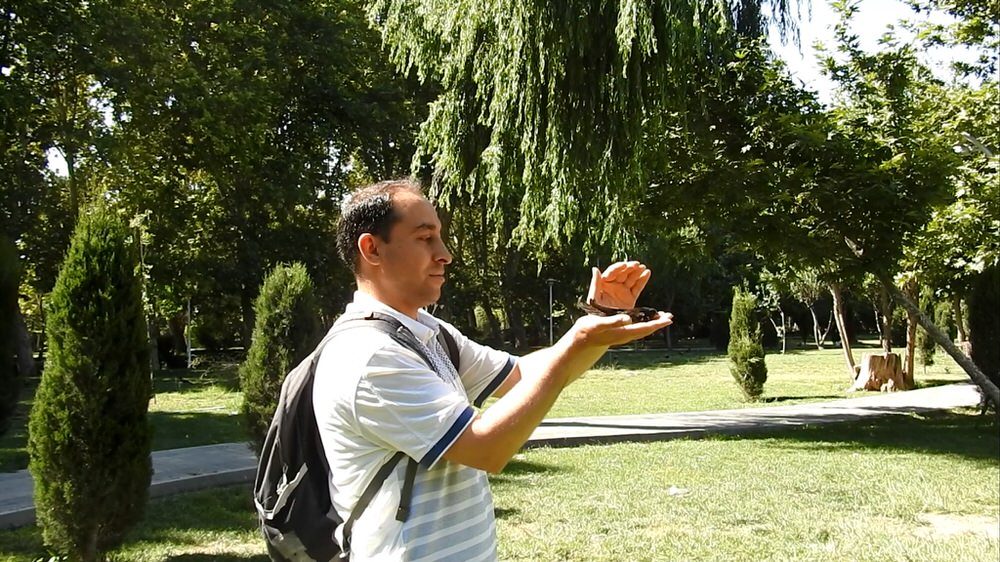 Abraham Shokouhi is 37 and was born in Tehran. He has a MSc in habitats management and biodiversity conservation. As well as his deep passion for nature he loves birding, hiking, and climbing. He is a licensed birdwatching tour guide in Iran and guided birdwatching tours in different parts of this vast country. He is passion is studying bird's ecology, migration and avian conservation. He is one of the directors of the Iranian Bird Club and leads and is involved in volunteering conservation projects in IBC.