News from Syria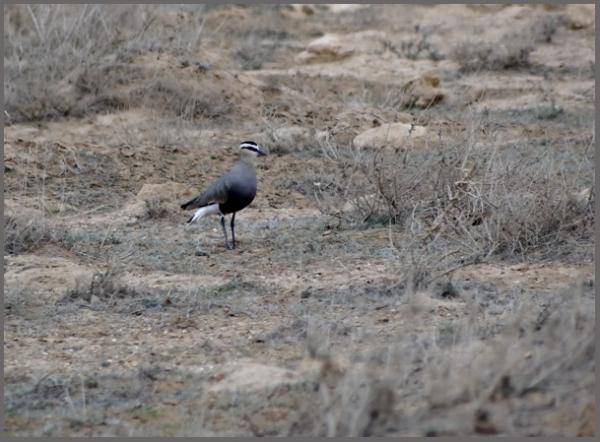 Sociable Lapwing in Syria March 29 Photo courtecy: Ahmad Aidek.
Although it is very difficult to go to the Syrian steppes because of the current situation, Ahmad Aidek managed with some difficulty to rent a car and look for Sociable Lapwing on 29 March. Although late in the year – the birds usually leave Syria mid-March – the weather is still cold and birds may not necessarily have departed. He visited Al-Hjeifat for two hours without binoculars or telescope (too dangerous now), only a camera. He found 13 Sociable Lapwings in three flocks – all unringed.
Al-Hjeifat is approximately 25 km north of Deir ez-Zoor and a favoured location for Sociable Lapwing. There are many feidhas – the local name for a low part of land seasonal short-term fresh water areas, filled by winter rains and which can become very lush in spring. Al-Hjeifat is a good habitat for biodiversity and full of many species when the rainfall is good. The centre of the area is approximately 35°37'N, 40°12'E.