Conservation and Research Fund news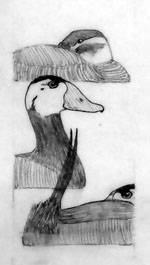 Due to personal reasons, Christine Booth has regrettably decided to stand down as Chair of the CRF sub-committee. OSME would like to take this opportunity to thank her for all of the work she did to 'professionalise' the operation of the CRF. A replacement chair will be appointed shortly. On a more positive note, Maxim Koshkin has now joined the sub-committee and will be advising on applications to the fund from a Central Asian perspective.
OSME is also pleased to announce that the 'average' level of grant awarded by the CRF has now been increased to £1,000 and larger grants, up to £3000, will also be considered – see the Conservation page for details of how to apply.