The OSME Region: birds of the deep-ocean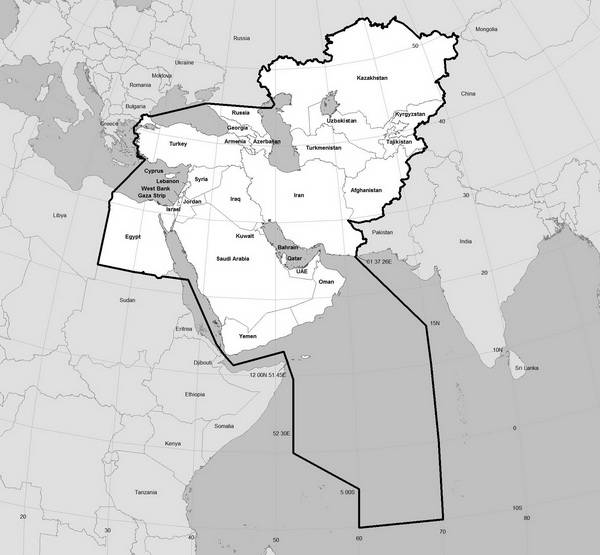 The OSME region has its fair share of thinly-inhabited areas where knowledge of breeding distribution and how birds use such areas is poor to non-existent, primarily because of low observer density and lack of regular observation and monitoring. Yet in principle, designing research programmes to put right this deficit is straightforward. At sea, it's a very different matter.
The easier part of developing knowledge of seabirds concerns the coastal waters of mainland and islands, but given that the breeding areas of Jouanin's Petrel Bulweria fallax were discovered on Socotra as recently as the turn of the 20th century and that this is not an isolated example, the use of 'easier' here takes on a useful perspective!
Deep-ocean expanses present problems of their own. The knowledge of in season and in-year movements of even common seabirds is very often simply speculative, illuminated by abundant hypotheses, but all too often far from being established scientific, testable theory. Improving that knowledge has to account for: the dynamic stability, displacement and disruption of deep-ocean currents; the inter-relationship of chaotic weather-driven individual, seasonal and annual events; the dynamics of seabird prey movements, prey breeding, dispersal, interaction at cold and warm current shifting boundaries; and the inconvenient fact that many seabirds are nocturnal in their movements.
There are some invaluable sources that already are helping to provide remarkable and useful insights into how seabirds utilise the deep-ocean areas, two with relevance to OSME Region seabirds being the BirdLifeSeabird Tracking Database (http://seabirdtracking.org/mapper/) and the BirdLife Marine IBA e-atlas (http://maps.birdlife.org/marineIBAs/default.html [IBA = Important Bird Area]). These are marvellously informative, but beware of a few caveats: the former holds only 76 species, few of OSME interest (as of August 2015), and trackers have been fitted at only a very few colonies; the lattershows many Marine IBAs, but a large proportion are provisional, and others have little or no legal status as yet. BirdLifeDatazone species maps (http://www.birdlife.org/datazone/species) are also helpful at times
It was against this background that OSME sought to extend its deep-ocean area further into the Indian Ocean so that casual, opportunistic or (rarely) systematic records of bird taxa could complement other means of data-gathering. The map shown here has been agreed with African Bird Club and Oriental Bird Club as comprising the OSME Region deep-ocean boundaries. The OSME Region List (ORL) has for some time benefitted from the Royal Navy Birdwatching Society database, which incorporates sightings from half a century ago to the present, and will seek to continue to do so. OSME intends to establish links with organisations and individuals who could supply bird occurrence data in the extended area, such as the BirdLife Global Seabird Programme. If you know of anyone or any group who may have such data or would be interested in the OSME deep-ocean area itself, contact us at orl@osme.org!
Already, we have learnt new things about the OSME deep-ocean area. Two species that have occurred a few times near its southernmost limit are Matsudaira's Storm Petrel Oceanodroma matsudairae and Barau's Petrel Pterodroma baraui (one record by Barau himself), but the biggest surprise was that near the centre of the Arabian Sea, there is a year-round loafing and non-breeding gathering of 350+ Trindade Petrel P.arminjoniana! Copyright-free images are scarce. See instead:
http://ibc.lynxeds.com/species/matsudairas-storm-petrel-oceanodroma-matsudairae?only=photos (only one image)
http://ibc.lynxeds.com/species/baraus-petrel-pterodroma-baraui?only=photos http://ibc.lynxeds.com/species/herald-petrel-pterodroma-arminjoniana?only=photos (Under Herald Petrel, which IOC5.3 lists as split from Trindade Petrel, both monotypic)
2015 map of the OSME Region, showing deep-ocean extension as agreed with ABC and OBC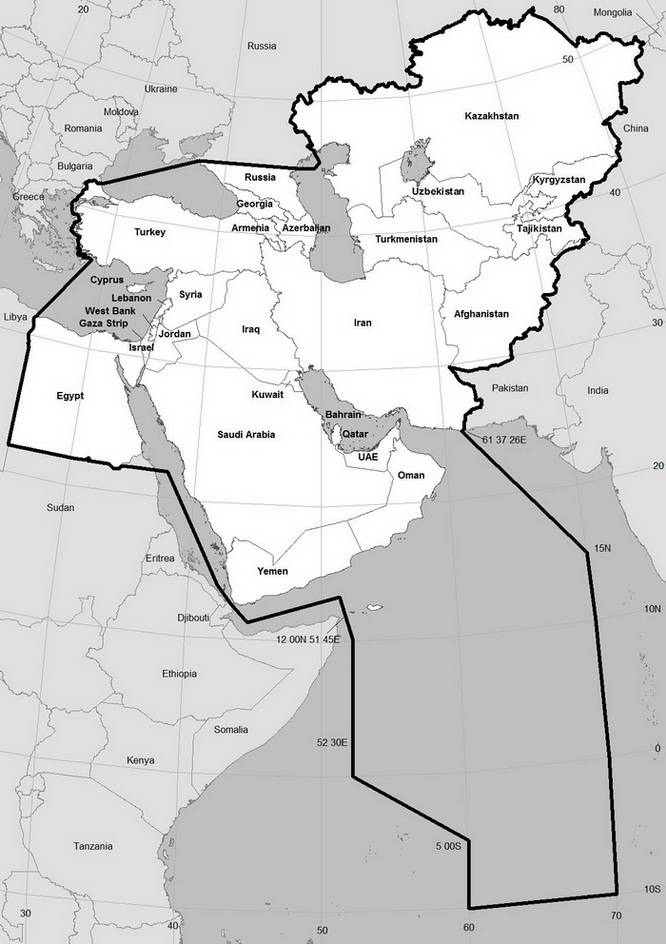 Mike Blair, Listmaster, OSME Region List
ORLOSME Region List deep-ocean