Darwin project puts Iraq's wildlife on the map
A three-year project in Iraq has significantly contributed to knowledge of the country's flora and fauna – including five previously unknown plant species – as well as improving the prospects for future conservation efforts in the country.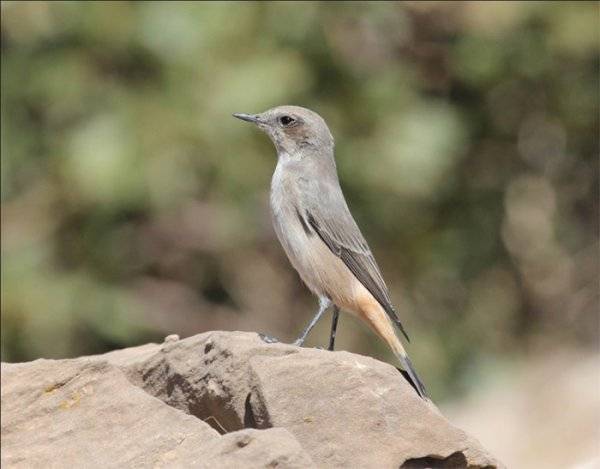 The Iraq Darwin project, which ran between April 2012 and March 2015, has been successful in helping to build capacity for biodiversity conservation, through training Iraqis in botany, ornithology and conservation techniques. The project will also help Iraq to meet the objectives of the Convention on Biological Diversity (CBD). National Red Lists are now available for the country's endemic plants and birds, and this data has already been used by the Iraqi Government in its assessment of the country's Key Biodiversity Areas.
Nature Iraq was founded in 2004 and is the BirdLife Affiliate for the country. It is currently the only non-governmental organisation in Iraq actively engaged in conservation work. Funding for the project came from the UK Government's Darwin Initiative programme, with staff from BirdLife International and the Centre for Middle Eastern Plants (CMEP), which is based at the Royal Botanic Garden Edinburgh, offering support and expertise.
"The main focus of the project was Peramagroon Mountain in Iraqi Kurdistan. Here, Nature Iraq established an eco-camp, which was used as a base for field surveys, training and an educational programme. New plant survey methods were developed at the site, as well as user-friendly guides to the plants and birds of the area," said Hana Raza of Nature Iraq. "We published in Kurdish a teachers toolkit and a manual to land use planning, and both have been distributed to the target schools in Peramagroon. We also ran an online course in biodiversity and conservation for students at Sulimaniye University – the first of its kind in Iraq."
Although Peramagroon represents only around 0.03% of Iraq's land area, the project revealed that it contains 25% of Iraq's flora – offering a significant insight to the understanding of Iraq's flora as a whole. Five new (as yet undescribed) species were found: a Sedum (Crassulaceae) a Pterocephalus (Dipsacaceae), an Orobanche (Orobanchaceae) and two species of Allium (Alliaceae).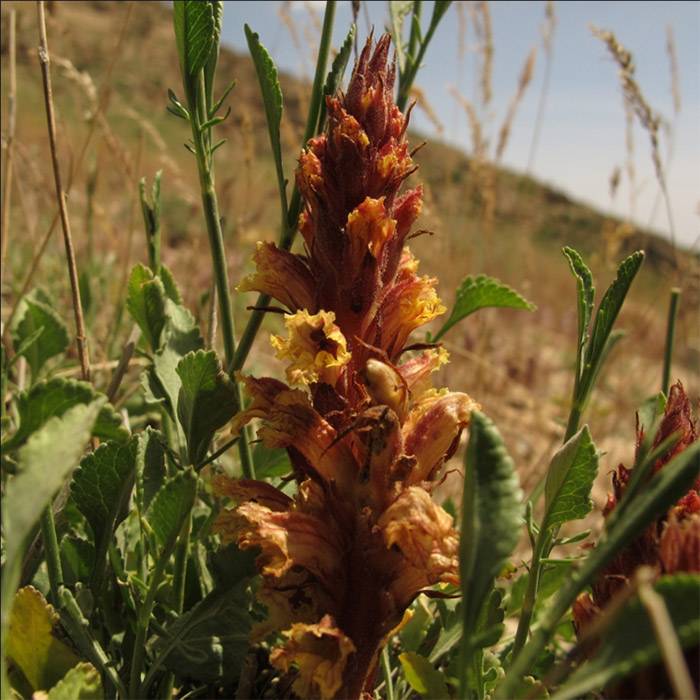 "This work has increased the number of plants known from Peramagroon Mountain by more than two-and-a-half times demonstrating the impact that intensive study in a relatively small area can have on our knowledge of biodiversity. The techniques and tools developed for identification of plants and birds will make it easier to carry out similar work in other places in Iraq", explained CMEP Project Manager Sophie Neale.
As well as documenting the plants and birds of Peramagroon, the project has also contributed considerable knowledge about the area's dragonflies and butterflies, including four new dragonfly records for Iraq. The country's first citizen science exercise has also begun, encouraging Iraqis to submit images of butterflies and dragonflies. For further details see: http://iraqdarwin.org/thebighunt/
"Despite the challenges of working in post-conflict Iraq, the success of the Iraq Darwin project and Nature Iraq in training a new generation of environmental professionals – as well as engaging children and communities about their local nature – bodes well for the future of wildlife conservation in Iraq," commented Richard Porter, BirdLife's Middle East Advisor.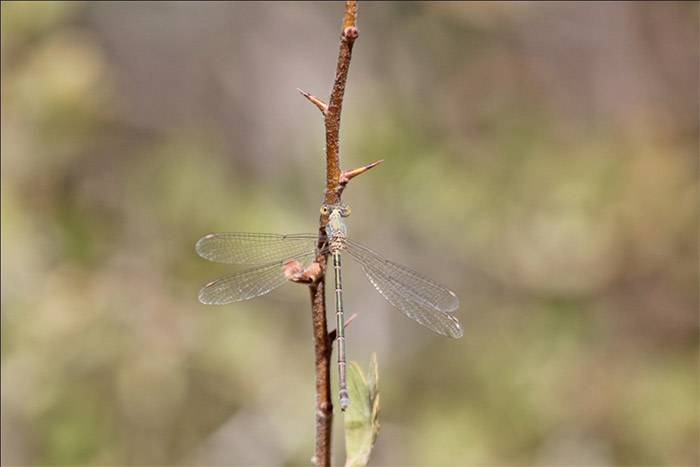 Further details of the project partners can be found using the following links:
Nature Iraq www.natureiraq.org is an Iraqi non-governmental organization registered in Iraq, accredited to the http://www.unep.org/ (UNEP) and Iraq's first and only Affiliate to http://www.birdlife.org/ and the only Middle Eastern member of the http://waterkeeper.org/ .Nature Iraq was created to protect, restore, and preserve Iraq's natural environment and the rich cultural heritage that it nourishes. Our mission includes fulfillment of the following goals: Improve the capacity of Iraq's institutions to protect its environment, including local and national governmental and non-governmental bodies, along with universities, colleges, and scientific institutes.
BirdLife International is the world's largest nature conservation Partnership, with 120 country Partners worldwide. As such it has over 13 million members and supporters, works with 7,475 local groups and takes action in 2,750 Important Bird and Biodiversity Areas. BirdLife Partners manage or own 1,553 reserves or protected areas covering 4.3 million ha of natural areas globally. It employs 7,400 staff with a combined budget of US$ 550 million. Website http://www.birdlife.org/
The Royal Botanic Garden Edinburgh (RBGE) is a leading international research organisation delivering knowledge, education and plant conservation action in more than 80 countries around the world. In Scotland its four Gardens at Edinburgh, Benmore, Dawyck and Logan attract nearly a million visitors each year. It operates as a Non Departmental Public Body established under the National Heritage (Scotland) Act 1985, principally funded by the Scottish Government. It is also a registered charity, managed by a Board of Trustees appointed by Ministers. Its mission is "To explore, conserve and explain the world of plants for a better future". http://www.rbge.org.uk/
Darwin Initiative is a UK government grants scheme that helps to protect biodiversity and the natural environment through locally based projects worldwide. https://www.gov.uk/government/groups/the-darwin-initiative
For further details of the citizen science butterflies and dragonflies initiative see:http://www.iraqdarwin.org/thebighunt/
Iraq Project