The OSME Summer Meeting and 38th AGM
The OSME Summer Meeting and 38th AGM will be held at BTO Headquarters, Thetford, Norfolk on Saturday 2nd July. Doors will open at 10.00am for members and non-members to meet old and new friends over coffee and cake. There is no charge for attending the summer meeting and non-members are most welcome. There is an exciting range of talks lined up focussing on bird conservation projects across the OSME region.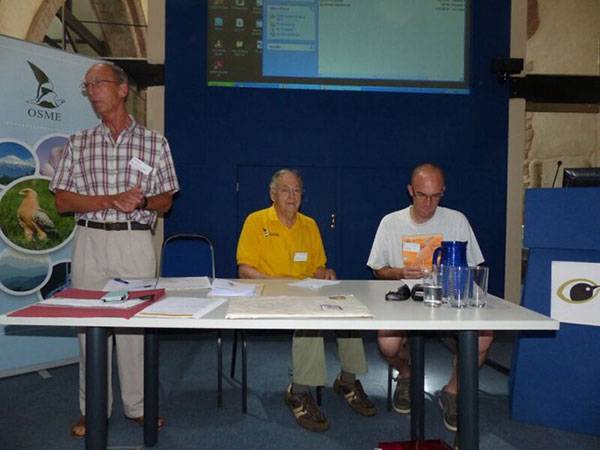 We have again arranged a meal at the Mulberry restaurant in Thetford after the meeting. All are welcome and we hope that you can join us. Bookings for the meal need to made in advance and please contact Irene Sabiniarz via email secretary@osme.org or mobile 07870747038 – from whom further details can be obtained.
The full programme is as follows:
10.00 Doors open
11.00 Introduction & welcome – Rob Sheldon, OSME Chairman
11.15 The 2nd European Breeding Bird Atlas: surveys in Turkey and the Caucasus – Mark Eaton, RSPB
11.55 Bird conservation in Uzbekistan – Oleg Kashkarov
12.20 The present and future of bird conservation in Syria – Nabegh Ghazal Asswad
12.45 The OSME Conservation and Research Fund – Richard Porter
13.00 Lunch break – A range of sandwiches and drinks will be available.
14.00 38th Annual General Meeting
14.30 Connecting people through bird migration in Azerbaijan – Tomas Haraldsson
15.15 Short break
15.30 The work of Kuşkor in Northern Cyprus – Robin Snape
16.15 Comfort break
16.25 Assessing the extent of illegal bird killing in the Arabian Peninsula, Iran and Iraq – Rob Sheldon
17.00 Drawing of raffle and closing remarks.
17.15 Close of meeting
There will be a raffle with a range of prizes and all proceeds will go towards the OSME Conservation and Research Fund that supports projects across the region.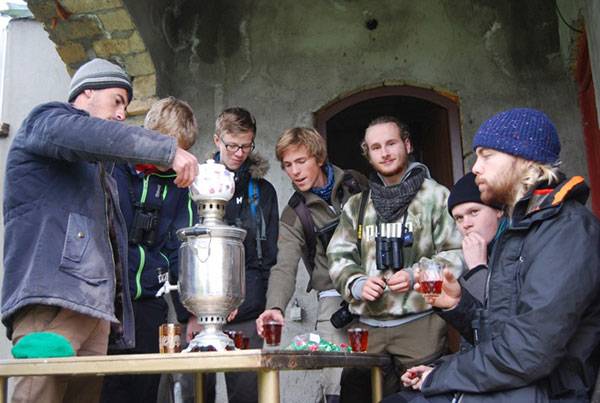 Getting to the BTO
By Rail to Thetford Station Thetford is on the Birmingham-Norwich line. From London travel via Cambridge. Taxis are available at Thetford station.
By Road The Nunnery is on Nuns' Bridge Road which is off the A134 to the south of the town. To obtain a map of the area visit www.multimap.co.uk and enter postcode IP24 2PU. There is a large car park at The Nunnery.
The draft minutes from the 37th AGM are available here: https://osme.org/sites/default/files/pdf/DRAFT_AGM_2015_Minutes.pdf
The agenda for the 38th AGM that will be held at 14.00 is as follows:
1. Apologies for absence
2. Minutes of the 37th Annual General Meeting (4th July, 2015)
3. Matters arising
4. Chairman's overview of 2015 & introduction to OSME strategy
5. Presentation and adoption of the Accounts for 2015
6. Appointment of accounts examiner for 2016
7. Election of Officers
Vice-Presidents (10 year term)
The following are continuing in office:
Dan Alon (2007-17); Dr Akram Eissa Darwish (2007-17); Ali Adhami Mirhosseyni (2008-18); Sergey Sklyarenko (2008-18); Azzam Alwash (2009-19); Melis Charalambides (2010-20); Dr Nabegh Ghazal Asswad (2013-23)
The following will be ending their term of office at this year's AGM: Ramaz Gokhelashvili (2006-16); Sherif Baha el Din (2006-16); Ali bin Amer Al Kiyumi (2006-16);
Council Members (Trustees elected for a 5 year term)
The following are continuing in office:
Irene Sabiniarz (Secretary 2015-20); Ian Harrison (2015-20); Sal Cooke (2012-17); Dora Querido (2014-19); Robert Sheldon (2009; Chairman 2013-18); Phil Cannings (2012-17); Chris Hughes (Treasurer 2012-17).
The following will be ending their term of office at this year's AGM: Helen Demopoulos. Tristan Reid stood down from OSME Council in April 2016
Currently Co-opted Council Members (appointed by the elected Council)
John Warr (Joint Treasurer & Membership); Effie Warr (Sales & Distribution); Peter Cowan (Editor, Sandgrouse); AbdulRahman Al Sirhan (Website Manager); Mike Blair (ORL); Nick Moran
Nominations: Nick Moran and Tomas Haraldsson (Council Members)
Further nominations should be sent to the Secretary (e-mail: secretary@osme.org) to arrive as soon as possible. Council would be pleased to welcome any members who can assist with maintaining OSME as one of the premier regional bird clubs.