Words from BirdLife International's Middle East Office
Guest blog from Majd Abu Zaghlan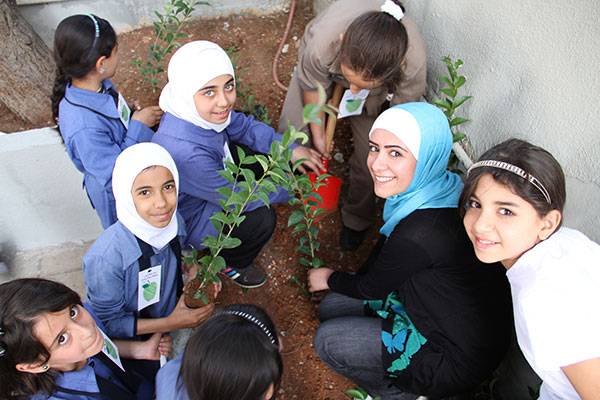 I feel very fortunate that I was born and raised in Jordan – a Mediterranean country blessed with a stunning mix of breathtaking marvels, natural resources and many unique species.
From the time I was a young child I've been connected with nature and with this unique mix, this country attracted my environmental interest. I explored the wilderness and observed plants, animals and birds and those experiences was something I could not learn from a book.
I joined the Royal Society for the Conservation of Nature (RSCN) in 2007, then Greenpeace Mediterranean in 2014 before becoming the regional communication Officer at BirdLife Middle East Secretariat earlier this year.
Our role is to support and coordinate the work of the BirdLife Partners and Affiliates in the region, towards the implementation of BirdLife's Regional Programmes. Since 1998, the Middle regional headquarters have been in Amman, Jordan.
Currently the Partnership is active in nine countries: Jordan, Lebanon, Palestine, Iraq, Saudi Arabia, Kuwait, Syria, Bahrain, and Qatar.
Readers of this blog may be interested to know that the Mediterranean Basin biodiversity hotspot (which includes several Middle East countries) is the second largest hotspot in the world and the largest of the world's five Mediterranean-climate regions. The hotspot covers more than 2 million square kilometers and stretches west to east from Portugal to Jordan and north to south from northern Italy to Cape Verde.
Although the Middle East does not have the same biodiversity as other regions in the world, it is crucial for migrating birds moving between Europe and Africa, with 619 bird species recorded, among them species found nowhere else in the world. Of these 33 are globally threatened, including five that are Critically Endangered.
The Middle East Partnership is currently focusing on two Critically Endangered species: Northern Bald Ibis, a species which was re-discovered breeding in Syria in 2002 having been believed to be extinct in the wild, and Sociable Lapwing.
Like every BirdLife office, the BirdLife Middle East secretariat works to strengthen the regional capacity to conserve birds and their habitats and raise the profile of Important Bird and Biodiversity Areas, set conservation priorities and coordinate initiatives in the region. Two major new initiatives are a study of the illegal killing of birds in Arabia and helping develop a strategy for the conservation of Arabian Peninsula coastal wetlands.
In August 2015 BirdLife published a review of the Illegal Killing and Taking of Birds in the Mediterranean region, which assessed the species and numbers most affected and identified the worst locations where these killings occur. The review estimated the number of birds illegally killed/ taken to be between 11 – 36 million!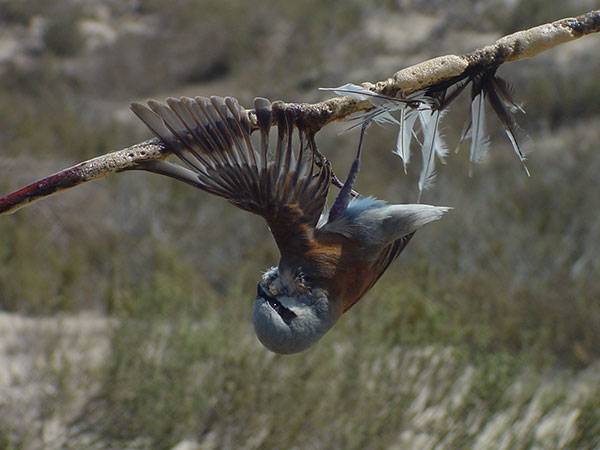 Red-backed Shrike on lime stick
Despite the success of this review there was a need for more data to get a complete flyway-scale picture and so it was decided to extend the review the Arabian Peninsula – and the remainder of Europe.
BirdLife Middle East is also working on a number of regional programmes, including the Hima programme in Lebanon. Hima is a traditional system of land designation. It aims for the protection of land and its sustainable use of natural resources by and for the local communities. It would be wonderful if the Hima system could be encouraged throughout the world!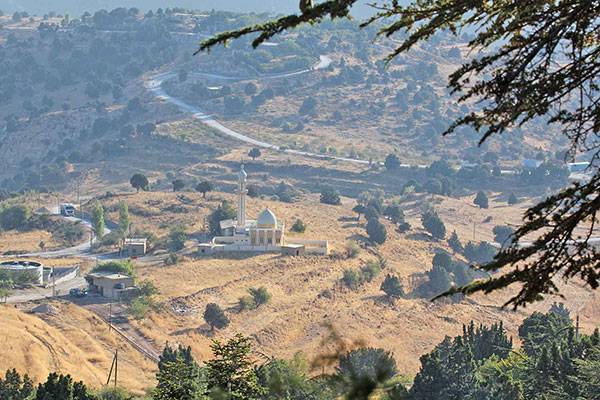 Upper Akkar Valley in northern Lebanon – a recently established Hima.
In Lebanon, the Himas are emerging as a support system for the network of protected areas. Since the inception of Hima revival in Lebanon, five Himas has been established at IBAs. In 2013, The Society for the Protection of Nature in Lebanon (SPNL – BirdLife in Lebanon) received an international 'best practice' award for their work at the Qolieleh Hima site, southern Lebanon, where they are preserving the coast and improving living conditions for local people through sustainable agricultural and fishing practices which also benefit birds and other wildlife. Now Himas are being established by Partners in other Middle Eastern countries.
Finally BirdLife is very pleased to have signed a MOU with OSME. Although we have accomplished a lot, this will help to double our efforts.
OSME hopes that this will be a regular feature from Majd about BirdLife's work in the Middle East.