OSME supporting membership scheme
The conservation work that OSME can support across the Middle East, The Caucasus and Central Asia is heavily reliant on the number of members that support us. The majority of funds raised from membership subscriptions is spent on the publication of our well-respected journal Sandgrouse and our Conservation & Research Fund.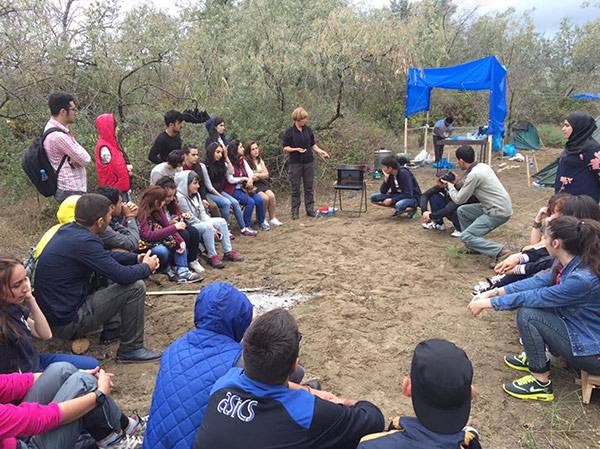 One grade of membership that we are keen to expand is that of 'supporting member.' OSME receives many requests from nationals across the region who can't afford membership. They are often young students who would benefit greatly from receiving our journal and from being part of an active conservation organisation. Additionally, OSME Trustees or members who often travel throughout the region, come across individuals who would benefit from being a member of OSME. One way you can support more future conservationists across the region is by becoming an OSME supporting member. This costs just £40 per year (£45 if based outside the UK) and you will not only receive your own copy of Sandgrouse, but you will cover the costs of sending each issue to a supported member. You don't have to know somebody who would benefit, although it is not a problem if you do, OSME will identify suitable candidates on your behalf.
OSME Chairman, Rob Sheldon and Council member, Tomas Haraldsson recently visited Azerbaijan as part of a project jointly funded by OSME and AviFauna. The bird migration camp was aimed at promoting birdwatching and conservation to 45 students at a migration hotspot on the Caspian Sea coast. At the camp we identified two very active birdwatchers, Abdin Abbasov and Zülfü Ferecli, who would get significant benefit through the OSME supporting member scheme. There are many more young birdwatchers and conservationists who would value OSME's support.
If you would like to support more young conservationists like Abdin and Zülfü then please consider becoming an OSME supporting member. For more information please see our website here