Environmental Stewardship via a Nascent Natural History Museum in Palestine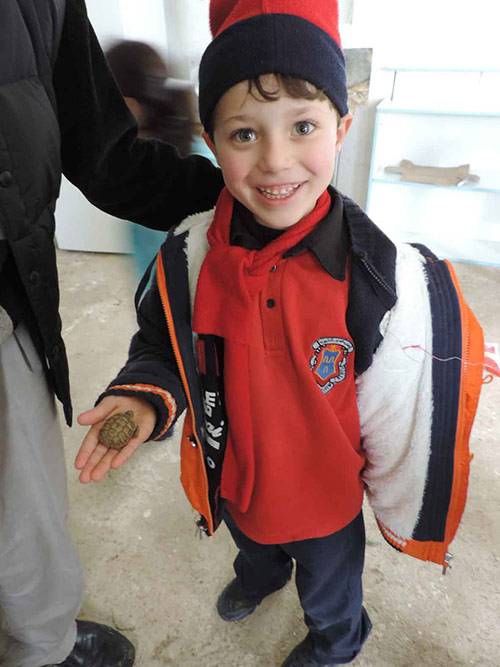 Guest blog by Mazin Qumsiyeh and Elias Handal
The Palestine Museum of Natural History (PMNH) started in Bethlehem University through volunteer effort with a mission of research, education and conservation for our environment. Our two dozen scientific publications in two years publications cover areas from biodiversity to genotoxicity to museology to education to permaculture. The research acts as a prelude to education and we helped create environmental clubs in schools that focus on reducing waste, recycling, composting, and appreciation of our environment (e.g. bird watching).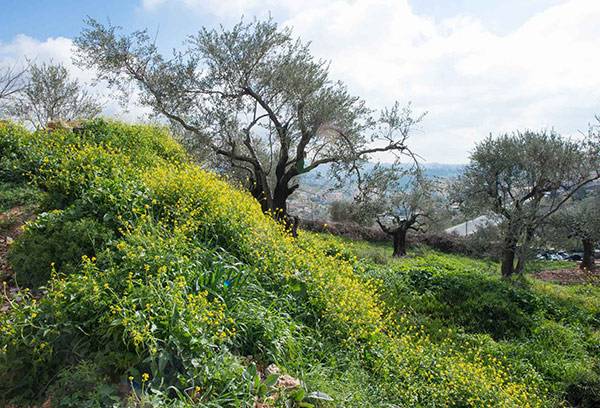 Research and education lead to conservation (environmental stewardship). Bu we also made use of land of about 12 dunums that we rehabilitated as an ecosystem. The untended olive and almond trees were rehabilitated but we also protected the natural areas of the garden and supplanted them with Palestinian native trees and shrubs brought from the only remaining habitat nearby in Bethlehem area. That habitat is in the area of Wadi Al-Makhrour and near Battir (UNESCO world heritage site). The district of Bethlehem is rapidly losing its biodiversity) due to land development, population growth, and poor management of natural resources (Amr et al., 2016; Qumsiyeh et al., 2014). It is not too late though and we believe projects like ours can have a significant role to play in environmental conservation (Qumsiyeh et al., 2017).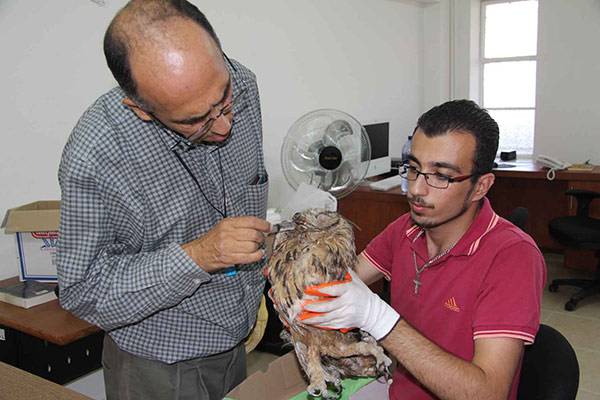 The garden also acts as a permaculture experimental center and is an oasis for fauna and flora in the urban area of Bethlehem. We established an aquatic system ("wetland") that now has three species of amphibians, fish, dragon flies, and also attracts migrating birds. We even have a family of foxes that chose to live on the grounds protected from the many stray dogs in the neighborhood. We also rehabilitate and release injured animals including birds.
We are developing exhibits and working with schools and volunteers on our compost center and initiating medicinal and herbal gardens. We keep bees and we have three aquaponic systems in a green house. Our work is supplanted by dozens of local and international volunteers and we are beginning to apply and receive some external funding (we started only with local donations). For short videos about our work, visit our website http://palestinenature.org
Amr, Z.S., E.N. Handal, F. Bibi, MH Najajreh, and M.B. Qumsiyeh. 2016. Change of diet of the Eurasian Eagle Owl, Bubo bubo, suggest decline in biodiversity in Wadi Al Makhrour, Bethlehem Governorate, Palestinian Territories. Slovak Raptor Journal.10:75-79.
Qumsiyeh, Mazin, Sibylle Zavala, and Zuhair Amr.2014. Decline in Vertebrate biodiversity in Bethlehem, Palestine. Jordan Journal of Biological Sciences 7(2):101-107.
Qumsiyeh, MB, E Handal, J Chang, K Abualia, M Najajreh, M Abusarhan Role of museums and botanical gardens in ecosystem services in developing countries: Case study and outlook. Intl J Env Studies. In Press.
Prof. Qumsiyeh is founder and (volunteer) director of the Palestine Museum of Natural History at Bethlehem University. info@palestinenature.org
Mr. Handal is a Staff Zoologist at PMNH and doing graduate environmental studies at Birzeit University