Birding for bird conservation in Azerbaijan
The bird migration bottle neck of Besh Barmag, on the Caspian Sea north of Baku, Azerbaijan, is currently the scene of some of the most inspiring international bird conservation work in the OSME region.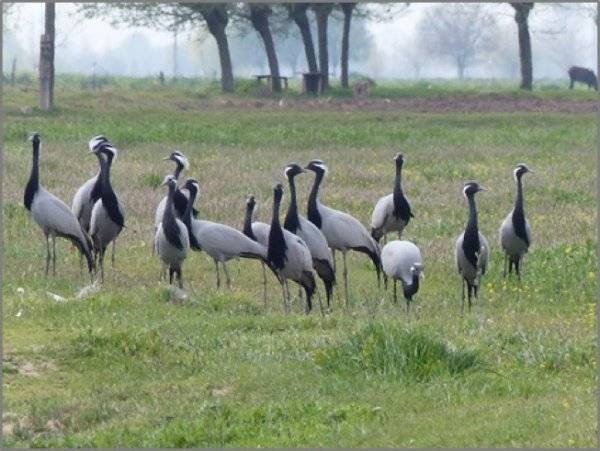 In May 2017, an intensive 8-day birding tour of Azerbaijan was completed with great results. The group managed an extraordinary 227 species during just six field days in what must count as one of the most species-rich and diverse, yet so little visited, birding corners in the Western Palearctic. From the Caucasian Black Grouse and Caucasian Snowcocks on 3000m in the Greater Caucasus to the Shikra breeding site in the far south of the country to the isolated enclave of Nakhchivan with Mongolian Finches and Raddes Accentors. But the species list alone is not the main success story in this case.
The trip was an idea by the coordinator of BirdLife´s Caucasus Initiative, Brecht Verhelst, and co-planned by Brecht, Kai Gauger and the undersigned. Technical operator was Georgian nature tour company Batumi Birding (run by Georgian BirdLife partner Sabuko), donating all the profits from the trip to the Bird Camp Besh Barmag that took place 21-23 April. Kai lead the May tour and with him part of the trip were also two young Azeri bird conservationists to see and learn, who are also Supported Members in OSME.
One of them, Abdin Abbasov reflects upon being a birder in Azerbaijan:
"I am fond of bird watching since my studentship years. Starting year 2011 I participated almost in each bird watch event arranged by local and foreign specialists in my country. In year 2011 I had enrolled Azerbaijan Ornithological Society (AOS) and then in year 2016 I became a member of Ornithological Society of the Middle East (OSME. Every year I take part in the International bird-watching day events arranged by AOS in various bird watch places. Also I have a walk around the city and the suburbian lakes for bird watching and taking photohraphs. In addition, as frequent as possible I am involved in the bird watch eco-tours organised in the Azerbaijan Republic. Participating as a volunteer in ringing birds by foreign experts on Beshbarmag Mountain and as a trainer for the students of the Baku State University during their summer intern. Bird watching turned into my lifestyle."
So a birding tour can be just for the fun of it but as shown in this case it can be so much more and a real win-win if managed in a creative way. Providing about 80% of the budget for a 30-participant bird camp, training two coming conservationists in the process while having a great time birding. Excellent co-working by BirdLife and OSME with both immediate and long-term gains won.
There is currently bird ringing going on at Besh Barmag and 4-18 November will see an international bird migration monitoring taking place.
Read more about the successful conservation tours and the bird camps at www.birdingaze.blogspot.se
Tomas Haraldsson
OSME council member & initiative holder of the Bird Camp Besh Barmag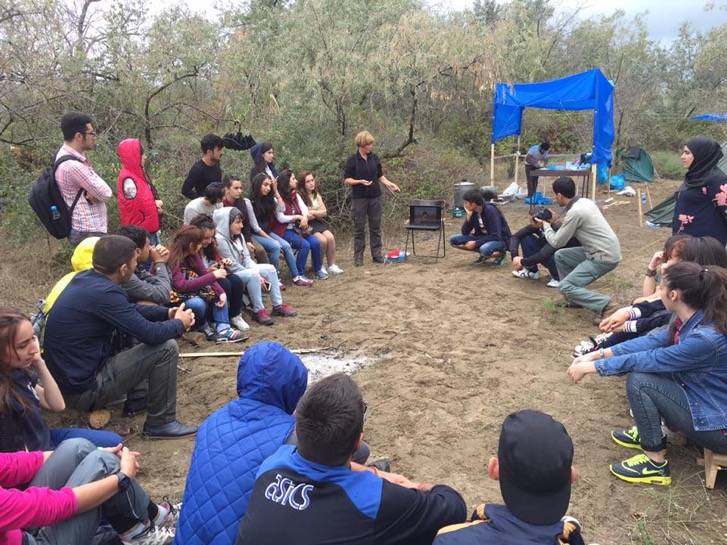 Azerbaijan conservation