Doga: Fifteen Years in Bird Conservation in Turkey
Guest blog by Güven Eken​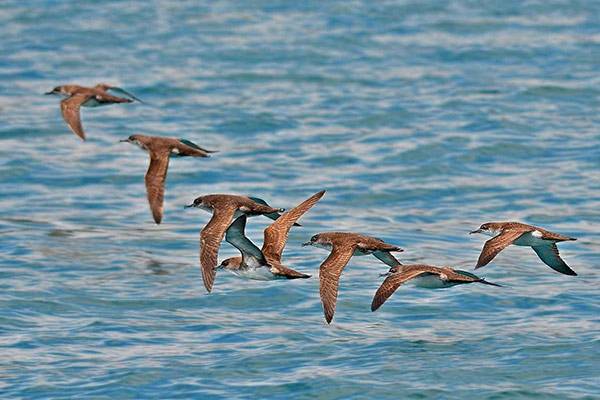 Located at the junction of three continents, Asia, Africa and Europe, Turkey hosts an exceptionally rich and diverse avifauna. 485 bird species are recorded, of which at least 370 occur regularly. This accounts for approximately 70 % of European bird species. The country is also of importance for several Middle Eastern or Oriental species, which find the northern-most margins of their range in Anatolia.
Three of the world's most significant bottleneck areas for soaring birds are located in Turkey. Bosporus (Istanbul), Eastern Black Sea Mountains (including the Çoruh Valley) and Amanos Mountains (includes the Belen Pass) are these three key concentration areas. Myriads of soaring birds use these precious bottlenecks of Anatolia twice every year. In Istanbul, more than 20 million people share their province with tens of thousands of soaring birds twice a year. For instance, in autumn 2014, more than 45.000 Lesser Spotted Eagles, >30.000 Honey Buzzards, >25.000 Steppe Buzzards, and >9000 Short-toed Snake Eagles. Recent studies show that more than 95% of world's Lesser Spotted Eagle and White Stork populations use Turkey during migration from Europe to Africa and vice versa. Thousands of Black Storks, White Pelicans, and other soaring birds are regularly counted along Turkey's flyways, forming overwhelming proportions of these species' European and global populations.
Turkey is not only important for migratory birds but also for several threatened species surviving in diverse and unique landscapes of Anatolia and Thrace. Twenty bird species occurring in Turkey are threatened with extinction at the global scale. These include the Critically Endangered (CR) Northern Bald Ibis and the Sociable Lapwing. For both, the grasslands in southeast Turkey are of critical importance. Four other bird species are classified as Endangered (EN). Among these, Egyptian Vulture and White-headed Duck have globally significant populations in Turkey with nearly 70% of the world's White-headed Ducks winter in lakes of Western Turkey. Two other species classified as EN, Steppe Eagle and Saker Falcon are confined to steppes of the Anatolian plateau. Central Anatolian steppes are recently identified as a key breeding ground for Steppe Eagle.
Thirteen globally threatened species listed as Vulnerable (VU) occur in Turkey. For some of these, Turkey has high conservation value including the Common Pochard, Dalmatian Pelican, Yelkouan Shearwater, Eastern Imperial Eagle, Great Bustard and the European Turtle Dove. For example, the Bosporus and Dardanelles are globally important migratory bottlenecks for the Yelkouan Shearwater. Turkey has recently been identified as a highly important breeding region for the Eastern Imperial Eagle as a result of new surveys and conservation projects. Another Vulnerable species, the Velvet Scoter has a very highly isolated breeding population in northeast Anatolia, which is inadequately studied taxonomically and for conservation purposes. Less widespread Vulnerable species include the Greater Spotted Eagle and Lesser White Fronted Goose having small wintering populations in the western half of Turkey. The Houbara Bustard is recorded in central Turkey in December 2013, after more than a hundred years. The status of this rare species in Turkey is not known.
North-east Turkey forms the south-western part of the Caucasus Endemic Bird Area, where two restricted-range species, the Caucasian Grouse and Mountain Chiffchaff have key populations.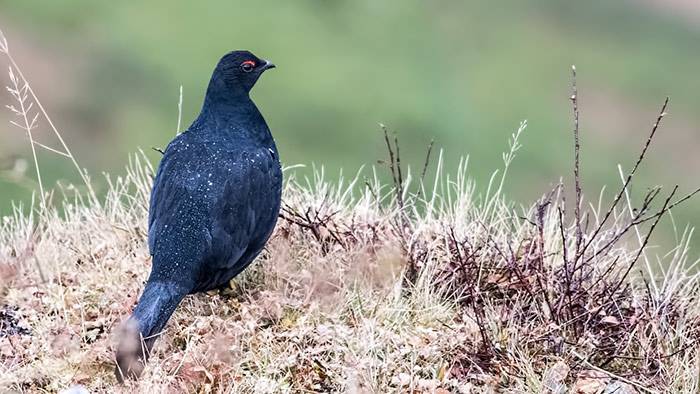 Status of some disjunct bird populations in Turkey is inadequately known, both ecologically and taxonomically. These include the critically endangered Taurus Mountain population of Brown Fish Owl, recently classified as a new species, Bubo (Ketupa) semenowi, although not widely recognized yet. Anatolian Mountain Crane (Grus grus archibaldi), the Velvet Scoters of East Anatolia, the Beysehir Lake population of large gulls – currently described as a transition population between Yellow-legged Gull and Armenian Gull – and Taurus Mountains range of some other species correspond to these disjunct populations that are of taxonomic interest. Further studies on these unique populations are of conservation significance as most of these are threatened from extinction.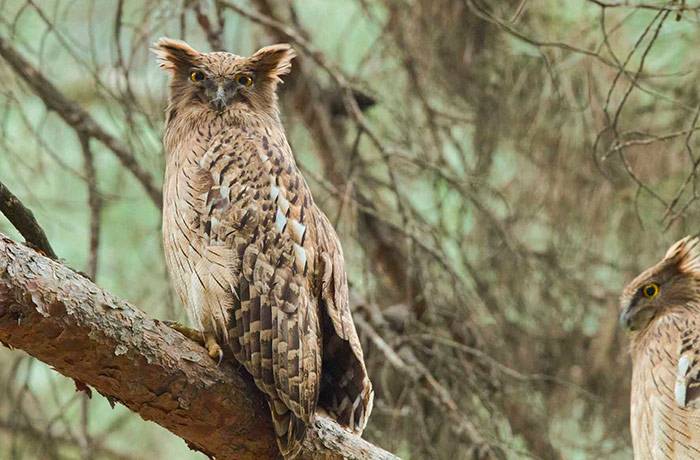 Doga is the partner of BirdLife International Turkey, and its work is driven by the demand to take action to sustain Turkey's biodiversity, primarily birds, for the last fifteen years. Doga's vision is to live in a world where humans embrace nature as a whole, live by knowing their footprint on the earth and respect all other forms of life, and where biodiversity is no longer in need of conservation. Doga works closely with other BirdLife partners around the world, which are grassroots organizations operating in over 100 countries and territories.
Since 2002, Doga, in partnership with its local, national and international allies, has been working as a grassroots organization connecting thousands of people working for this cause in Turkey and, where possible, elsewhere in the world. Doga's work can be witnessed across Turkey, from the steppic plateaus of Anatolia to the Mediterranean, from Hasankeyf in ancient Mesopotamia to the Aegean coast. Science is the backbone of Doga's conservation projects to conserve species and habitats, while local communities and their indigenous cultures inspired by nature underpin the on-the-ground actions.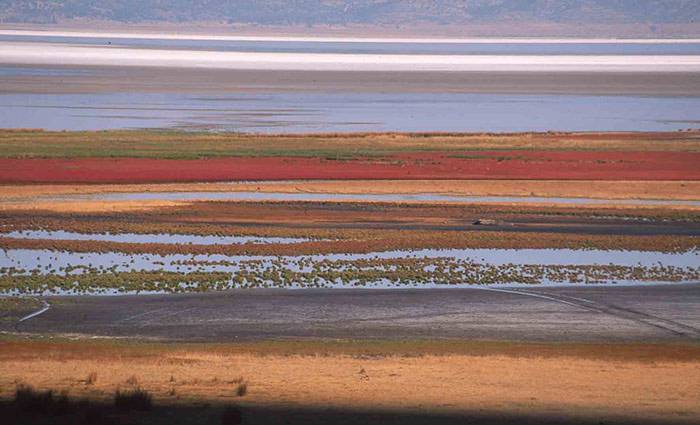 Five themes of Doga's work address different facets and processes of biodiversity, which are all closely linked. The first of these is "birds" and it involves conservation of avian biodiversity through (i) supporting the development of the birding community, (ii) leveraging bird conservation science through long-term monitoring programs, (iii) undertaking on-the-ground species conservation actions and (iv) conservation of IBAs and flyways. The second is the wider biodiversity theme where we primarily focus on endemic plants, freshwater fish, and some flagship mammals. Species conservation issues such as human-carnivore conflict and conservation of restricted range species are also covered under this theme. The third theme focuses on conservation of Important Bird Areas and Key Biodiversity Areas as a network of sites of global significance that are globally vulnerable and/or irreplaceable. The fourth concentrates on Indigenous Production Landscapes involving unique agricultural practices and rich cultural traditions sustaining birds and the wider biodiversity. The last pillar relates to the way people live and interact with other communities and species – Nature Culture – striving to minimize the human footprint on the earth. Eleven spatial priorities align with the above mentioned five themes of Doga, including; Flyways, Mediterranean Wetlands, Closed Basins, Aegean Olive Pastures, Oak Forests, Thracian Pastures, Mesopotamian Valleys and Steppes, Central Anatolian Steppes, Taurus Valleys, Marine and Coastal and High Mountains.
Today, much of what nature conservationists know about birds has come from the observations of dedicated bird watchers. Doga, since it was established in 2002, is working to enhance the birding community in Turkey and works closely with bird-watching groups and actively supports the development of new groups. There were less than a hundred bird-watchers in Turkey when Doga is established, now, nearly 2000 people are watching and photographing birds across all provinces actively contributing to bird conservation through citizen science. Doga continues to organize annual Bird Training Schools at its Doga Okulu in Izmir to further develop the bird-watchers network across Turkey. Doga, in cooperation with bird-watching groups, organizes the Turkey Bird Conference of which the 20th will take place in 2019.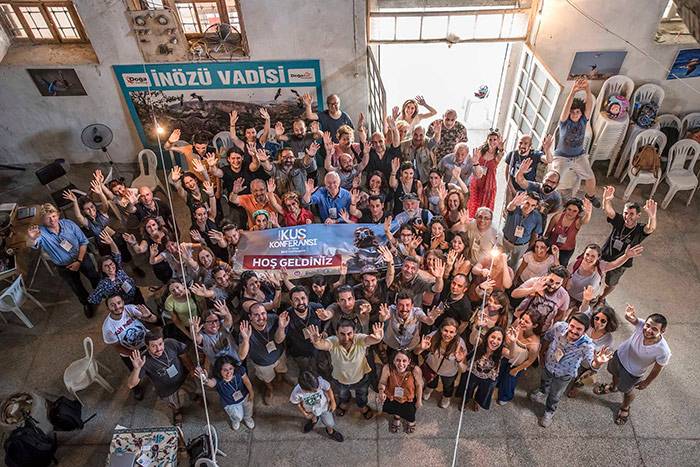 eKusBank is a key citizen science tool established by Doga in 2004. It is an internet-based spatial database on birds that allows birdwatchers from anywhere in Turkey to input and query data, download it in the desired format, and do further analyses. It provides a personalized internet portal that helps build a community among birdwatchers and provide access to useful resources. Importantly, eKusBank the place where birdwatchers invest their bird data for conservation purposes. Since 2015, eKusBank is linked with the global eBird network, and it is maintained in cooperation with Lab of Ornithology of Cornell University and Turkish Bird Records Committee.
Doga publishes bulletins on bird-watching and conservation. The bulletin was named Kuşçu Postası (Birders Post) in earlier days of Doga, and nowadays it is named Kuş Sesi. Kuş Sesi, meaning "Bird Call" in English, is released two times in a year and aims to connect the birding community in Turkey.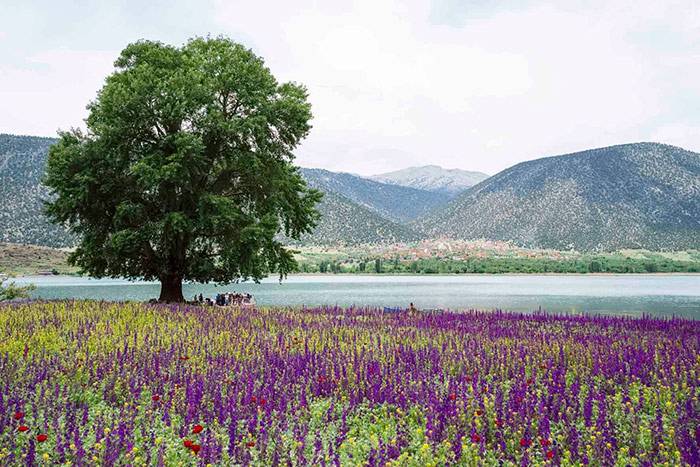 Doga is implementing species conservation actions for 10 bird species or species groups of which the majority are globally threatened. Most species embraced are by Doga's bird conservation action are classified as critically endangered (CR) and endangered (EN) at the global scale. Said this, some other globally and regionally threatened species are also covered under Doga's species programme. These include the Sociable Lapwing, Northern Bald Ibis, Egyptian Vulture, White-headed Duck, Steppe Eagle, Eastern Imperial Eagle, Great Bustard, Anatolian Mountain Crane and the western Brown Fish Owl. Conservation projects for two of these species, the White-headed Duck, and the Steppe Eagle, are implemented with the generous support of OSME for the last three years.
The Important Bird Area (IBA) and Key Biodiversity Area (KBA) methodologies are tools that help to identify and conserve a global network of natural areas crucial to sustaining the world's ecological diversity. Prior to a multi-taxon KBA assessment in Turkey, a number of studies were conducted in order to identify site scale conservation priorities in Turkey, based on key species information, such as the three IBA inventories and Important Plant Area book published by WWF Turkey. The latest IBA book of Turkey and the first multi-taxon assessment of Turkey's KBAs was published in 2004 and 2006, respectively, by Doga. The multi-taxon assessment of Turkey's KBAs, covers eight taxonomic groups that are plants, dragonflies, butterflies, freshwater fish, amphibians, reptiles, birds, and mammals.
Doga identified 313 KBAs in Turkey, 303 of which trigger the KBA criteria for one or more taxonomic groups at the global scale. The remaining 10 sites trigger the KBA criteria at the regional scale only. The globally significant 303 KBAs cover 20,456,884 hectares of Turkey, 26% of the country. In Turkey, out of 10,214 species of eight taxonomic groups assessed, Doga identified 2312 species to trigger one or more KBA criteria. These include 2096 plant, 73 freshwater fish, 35 bird, 33 reptile, 12 amphibian, 29 mammal, 26 butterfly and eight dragonfly species. Among eight taxonomic groups, amphibians have the highest proportion of KBA trigger species (40%), followed by freshwater fish (36.5%), reptiles (27.5%) and plants (23.6%). Endemic species have a higher coverage of KBA criteria. Out of the 3334 endemic species in Turkey assessed in the KBA inventory, 2152 triggered one or more KBA criteria. Endemics having a wide distribution and facing lower threat did not meet the KBA criteria. Grasslands (including steppes and farmlands) form the most extensive habitat type within KBAs, corresponding to 50% of the surface area of the entire KBA network. Forests and Mediterranean shrublands follow grasslands, covering over 30% of the surface area of KBAs. Alpine meadows, mountain steppes, forest transition areas and wetlands are other major habitats at Turkey's KBAs. Doga works in more than sixty IBAs/KBAs in Turkey, directly or through local conservation groups for their conservation.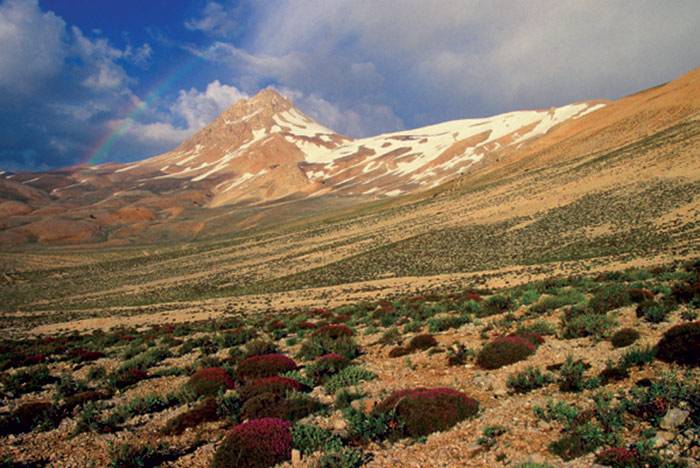 But Turkey's birds and biodiversity are under immense pressure and there is a noticeable fast decline of species populations and natural habitat across the country. The nation-wide threat assessment of KBAs has clearly shown that dams and irrigation and drainage projects (i.e. water policies) form the single most important threat on Turkey's biodiversity. Irrigation and drainage projects affect 225 KBAs and hydroelectric power plants and dams have an effect at least on 185 sites. In addition to water policies, development for tourism and urbanization in the Aegean and Mediterranean coasts has resulted, and continues to result, in the loss of biodiversity at many KBAs.
Because of their irreversible impact, dams form by far the most immediate threat on Turkey's biodiversity. As a result of Turkey's water policies, several rivers, wetlands as well as steppic KBAs have disappeared or their ecological integrity has severely deteriorated. In many cases, dam projects overlap not only with KBAs but also with important protected areas such as Küre Mountains National Park and Çoruh Valley Wildlife Reserve reflecting the conflict of interest between water and nature conservation policies.
The IBAs in Danger approach provides an essential focus for governments, development agencies, the international environmental and conservation conventions, business and wider civil society to act to prevent the further damage or loss of these sites of international significance. As of early 2017, the BirdLife International Partnership has identified 338 Important Bird and Biodiversity Areas (IBAs) in Danger, across over 100 countries and territories around the world. Results of Doga's site monitoring work revealed that twenty-one IBAs in Turkey meet the criteria to be identified as IBA in Danger. Doga has been working on conservation of many of these areas, such as the Beysehir Lake, Burdur Lake, Gediz Delta, Salda Lake, Tuz Lake and Dicle Valley.
Despite these major threats, Doga's IBA and KBA work advanced on-the-ground conservation in many ways. First, IBAs/KBAs have significantly informed the development of the protected wetlands network in Turkey. According to recent analysis, most of KBAs with significant lake habitats are included in the Wetlands of National Importance network of Turkey and informed boundaries of protected areas.
Over the past decade, conservation responses originated from civil groups, such as traditional land use, safeguarding, and campaigning was as critical as legal conservation to sustain biodiversity at KBAs. KBAs shelter key assemblages of indigenous production areas, supporting local communities to sustain or improve their local livelihoods. A growing number of local groups use KBAs for generating biodiversity-friendly sources of income, owing to the outstanding ecosystem diversity in these areas.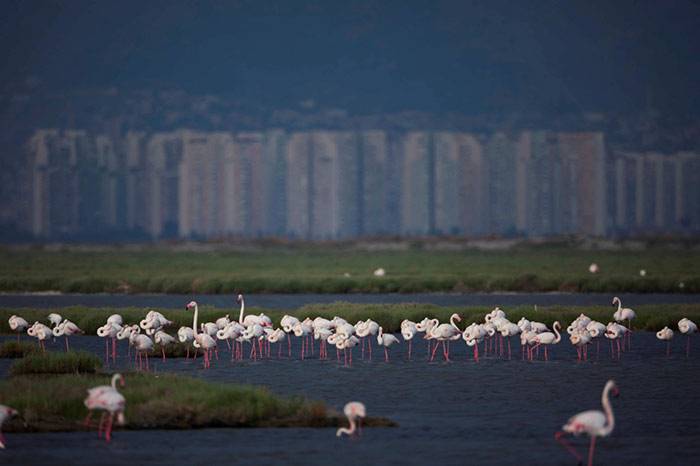 Along with directly managing the land in a biodiversity-friendly way, rural communities of Turkey also help to proactively and reactively reduce pressures on KBAs, as analysed here. Most of the time, major development projects can hardly be initiated in areas with a healthy rural community, or even if they are initiated, the opposition is much greater leading in cancellation of projects. The KBA inventory of Turkey is being increasingly used as a source for legal casework by local oppositions and lawyers.
In parallel to direct conservation efforts, Doga's Nature School in Izmir implements training programs on biodiversity conservation and nature culture, underpinned by extensive socio-economic and verbal culture research in different parts of Turkey. The research programmes of Nature School are aligned with biodiversity priorities of Doga, with an aim of designing innovative community-based solutions for conservation challenges. The findings of these studies are also used to develop the training programs of the Nature School.
Despite facing huge destruction over the last ten years, Turkey's nature continues to sustain its extraordinary diversity of freshwater habitats and biodiversity, through the resistance and campaigns of local people and the civil society and sustenance of indigenous production landscapes. Doga and several other groups in Turkey work hard to preserve the birds and wider biodiversity of Anatolia and Thrace. Clearly, solidarity between local, national and international groups will remain as the most important approach to take action to prevent the accelerating threats and preserve the globally significant bird and wider biodiversity of Turkey.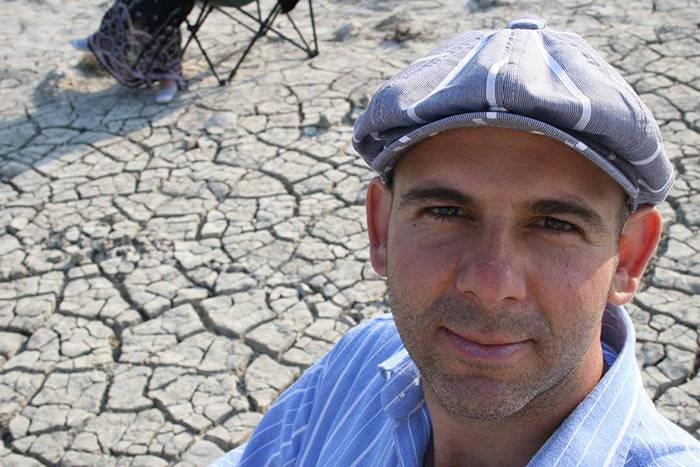 Dr. Güven Eken is a former president of Doga, BirdLife Turkey. He described the Irano-Anatolian Biodiversity Hotspot in 2004 and is one of the researchers who developed the Key Biodiversity Areas methodology. He founded the Nature School of Doga in 2013, a research center working on applied conservation methods and indigenous cultures. He currently acts as Doga's Senior Conservation and Science Advisor.