Introducing BirdLife Cyprus
A guest blog by Elena Markitani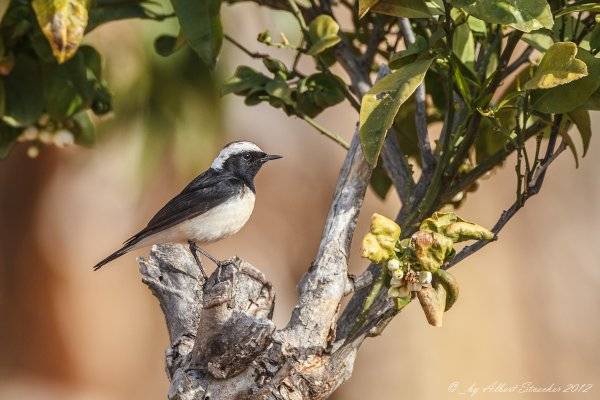 BirdLife Cyprus – the official partner of BirdLife International in Cyprus – is currently the most active non-profit, non-governmental conservation organization in Cyprus, working to conserve wild birds, their habitats and wider biodiversity in Cyprus. We do this through research, monitoring, lobbying and targeted conservation and awareness-raising actions.
One of the main and most challenging areas of our work is the combatting of the persistent problem of illegal bird trapping. Our activities to tackle the issue include monitoring, lobbying, education and awareness raising actions. The key message that we want to convey is that bird trapping is an illegal, non-selective and cruel practice that is – despite all this – still extensive in Cyprus and which involves the large-scale and indiscriminate killing of thousands of birds of over 150 different species, including many endangered species. It has become clear that illegal bird trapping will only stop with the adoption and implementation of a 'zero tolerance' approach and BirdLife Cyprus promises to continue its fight until this is achieved. At least 2017 brought some welcome good news on the bird-trapping front. Our systematic monitoring showed a significant decrease of nearly 80% in trapping levels with mist nets for autumn 2017. These positive results come after more effective enforcement, more deterrent sentencing of offenders and targeted on the ground operations in key trapping hotspots (including under-cover work led by the RSPB [BirdLife in the UK] in association with BirdLife Cyprus).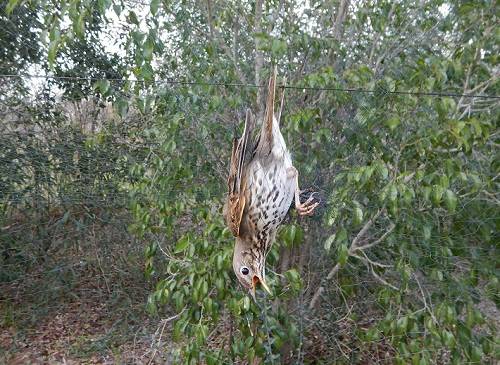 Driven by the overwhelmingly positive public response to our awareness-raising work, both in schools and beyond, we have been busy creating the right circumstances for people to be able to experience the magic of birds first hand. Our family birdwatching events at local wetlands have proven to be an excellent tool for bringing adults and children alike closer to birds and nature and for highlighting the importance of their protection. We are also proud of recent – highly successful – awareness raising actions such as our educational documentary titled 'Wings on the Wind', our animation about migration, our free 'Feathered Journeys' mobile application, as well as our recent bird guide for children titled 'What's that bird?' aiming to introduce children to the world of birds and birdwatching.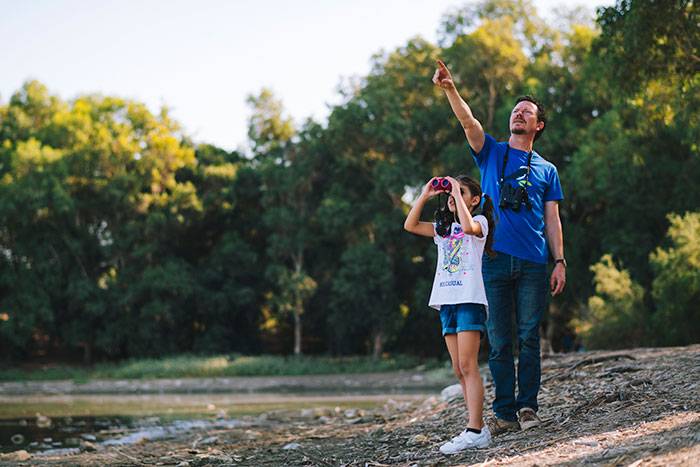 Apart from our long-standing campaign against the problem of illegal bird trapping, we are pushing hard for the proper protection and management of key sites around the island. Many of our 34 IBAs are under serious threat, mainly from development such as tourist resorts, golf courses, road construction and (badly sited) renewable energy infrastructure. We are closely following any proposals and developments and we are lobbying the competent authorities and politicians in a bid to ensure that all necessary environmental impact assessments are undertaken prior to any development moving forward.
Projects are a very important part of our work and probably the most effective way we have of bringing about conservation results on the ground. In this context, we have completed two IBA restoration projects: a LIFE project for the restoration and management of Oroklini Lake (2012 – 2014) and a Darwin funded project for the restoration of Akrotiri Marsh (2015 – 2017).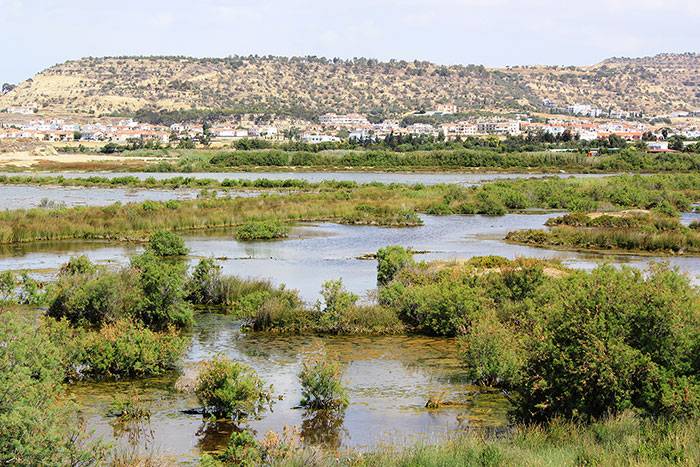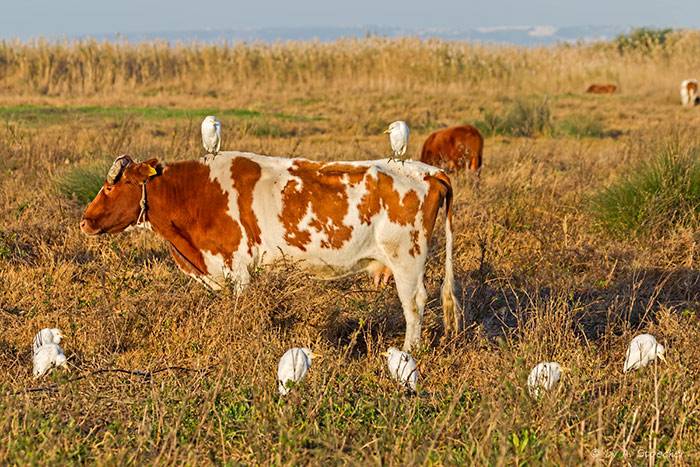 Last but not least, as part of our ongoing effort to promote Cyprus as a birdwatching destination, for the last 5 years we have been participating at the UK Birdfair. We do this to raise awareness about our campaigns and projects as well as promote Cyprus as a birdwatching destination. Cyprus attracts many European birdwatchers who come to the island to enjoy the rich variety of bird species, especially during spring and autumn migration, including the endemics as well as species that occur on the edge of their range and nowhere else in the EU.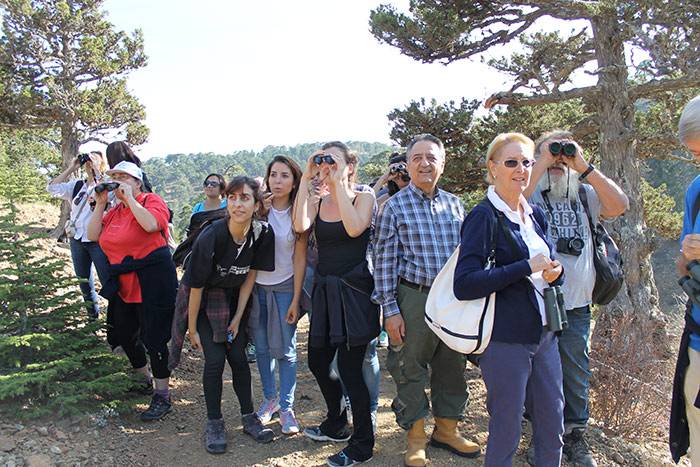 Our three new videos (autumn, winter, spring) highlight some of these species and the birdwatching hotspots where they can be found. We believe that birdwatchers visiting Cyprus adds an economic value to protecting birds and helps locals realize the importance of preserving Cyprus' nature and wildlife.
To support us and stay updated with our work, you can follow us on Facebook, Twitter, and Instagram, sign up for our newsletter or become a member.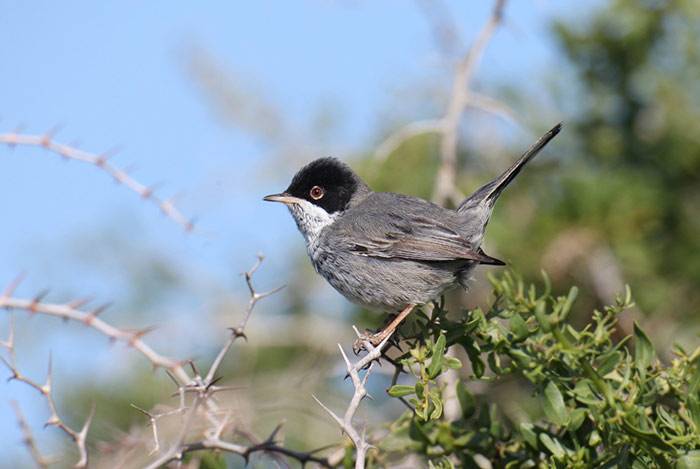 Elena Markitani is working as a Development Officer for BirdLife Cyprus, focusing on communications, membership and education. She has an interdisciplinary background in humanities and technology.