Bird Camp Lebanon 2019 5-8 April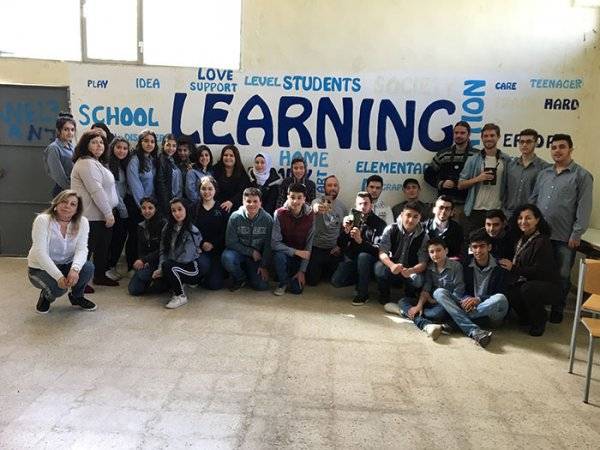 After developing the Bird Camp concept at Besh Barmag in Azerbaijan during 2016-2017 we did one in Lebanon in October 2018. Bringing youth together from different countries to learn about bird and nature conservation, and in the process exchange experiences and break down some prejudice, was a success even here so the stage was set for a follow-up camp now in April 2019.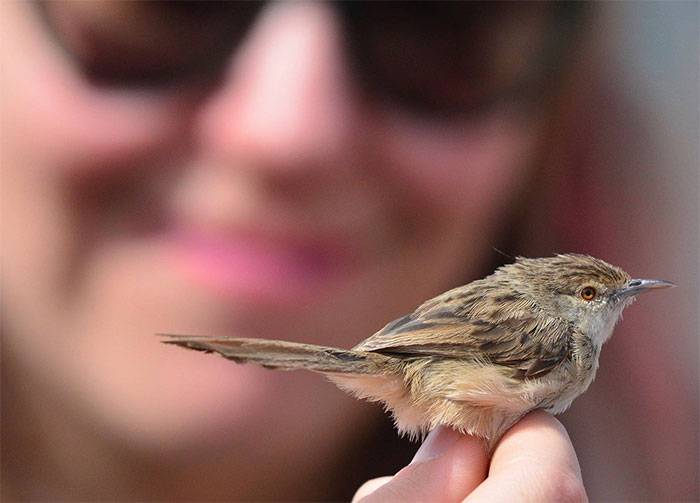 SPNL and several other groups active in the country, like the anti-poaching activist group CABS and local NGO Association for Bird Conservation in Lebanon, are driving forces behind a currently positive trend. Nature conservation work is getting some attention. The struggle against the staggering illegal killing of birds have taken to social media and is reaching ministerial levels with decrees being signed and the interal security forces regularly arresting poachers.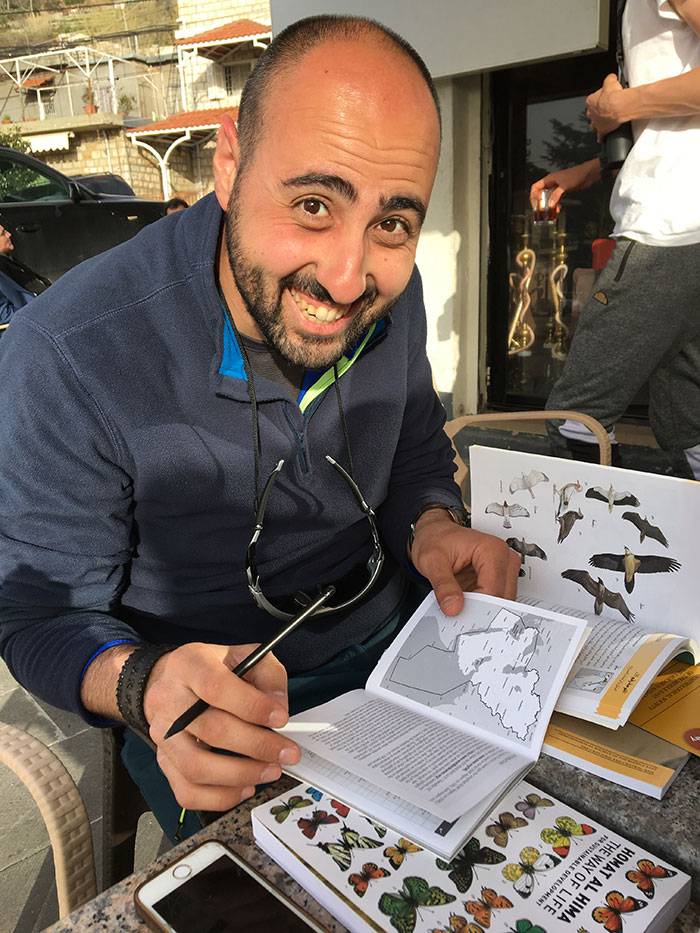 This years camp saw 4 Swedes and one Turk arriving in Ras al-Maten, a village straight in the migration flyway, at 900m in the Mount Lebanon heights east of Beirut. The weekend had a packed program with the ambition of keeping the ball rolling from last year. This year we focused on a volunteer group from the "Homat al-hima"* in the neighboring village of Hammana. The Hima is a traditional community-based nature reserve method revived by SPNL with great success. Both municipalities Ras al-Maten and Hammana have their own Hima since recently.
On the Saturday morning we did a bird ringing demonstration outside the village. Nets are usually connected with illegal bird trapping so it is useful to promote the "other" aspect of trapping birds to ring them and learn. A Sardinian Warbler and a Graceful Prinia were kind enough to partake in the session! During the afternoon we inspected a site where SPNL plan to construct a bird migration observation platform. Several factors to consider (where do the birds pass, exposure to weather, accessibility, view direction etc.) but hopefully it might be ready for this years autumn spectacle. A flock of 200 White Storks as well as Lesser Spotted and Booted Eagles hinted at the direction and height of the migration corridor…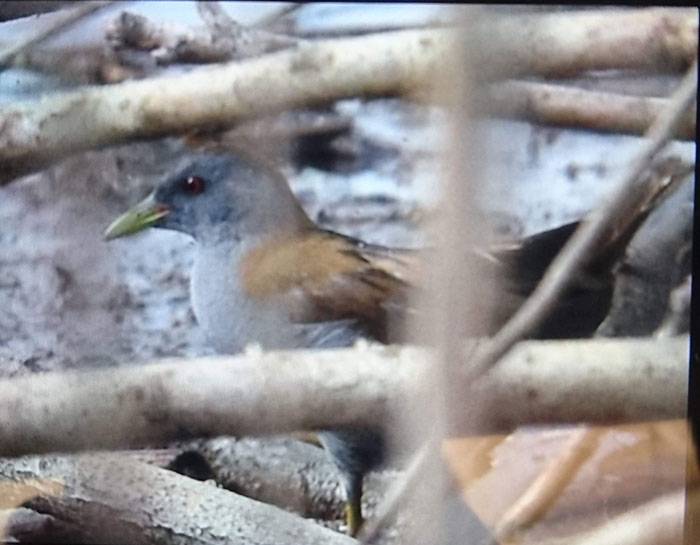 On the Sunday we did an excursion to the Bekaa valley and the wonderful restored wetland of Ammiq, one of the pearls of Lebanese nature. Carefully managed and a popular visitors attraction (albeit for Beirut picnic groups more than the very rare birders) its a haven for migrating birds across the region. This morning we could enjoy five species of herons, Glossy Ibises, Black and White Storks, surprisingly abundant Little Crakes, a Pallid Harrier, Spur-winged Lapwings with breeding behaviour and lots of other birds.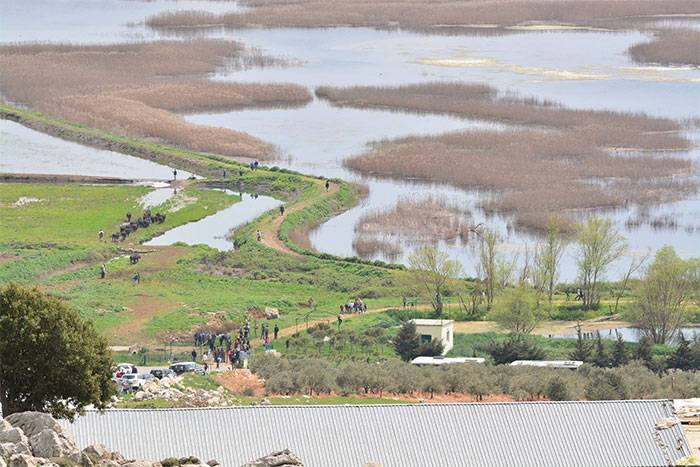 Lebanese bird conservation collaboration is of course also politics and we need to play along with that. Visits to and by village mayors (including the compulsory cardamon coffee) and also a visit by HE the Ambassador of Japan to Ras al-Maten. We visited the two schools involved last year and had an interesting but too brief session with the students. We plan for four students to visit Swedish bird observatories in August this year.
Tomas Axén Haraldsson, OSME Youth Development Officer
*Homat Al-Hima is an Arabic slogan widely used to recognize the individuals and groups acting as Hima guardians or heroes. Homat Al Hima are motivated, well trained & equipped young from local Hima communities, aspiring to lead on activities to give exposure to the Himas, and their communities work including environmental, economical and social concerns, and to assure the conservation of the site and its key biodiversity, and the ecological and cultural services it provides.