OSME Region List Update 4.4 (Available at https://osme.org/orl)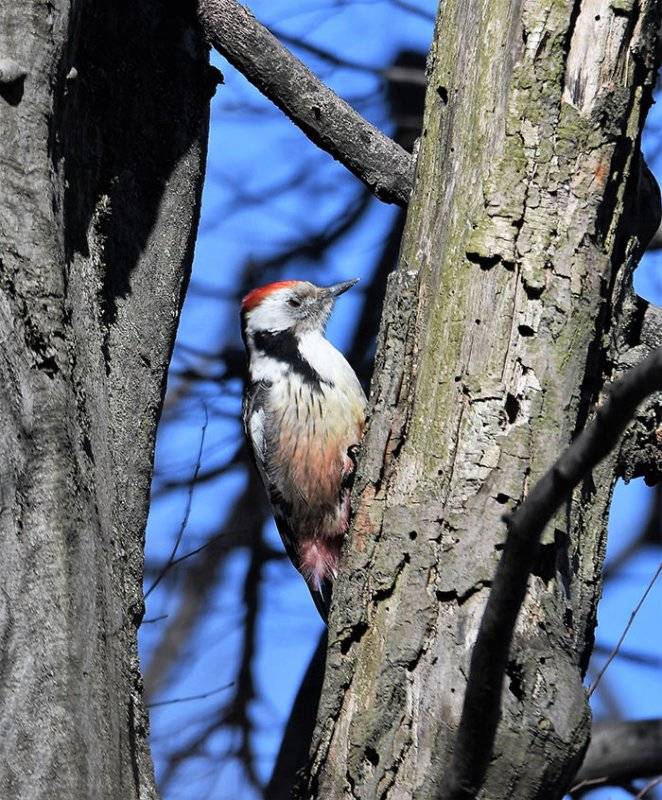 This update incorporates, inter alia, intriguing conclusions from several heavyweight papers on:
The Common/Long-legged/Upland/Mountain Buzzard superspecies.
Divergence between Middle Spotted Woodpecker populations between Asian Turkey and continental Europe. (I have illustrated my blog post with images of the OSME Region taxa involved.)
The placement of white-eyes and Sylvia warblers (further split into two genera) firmly within a revised babbler family.
The deconstruction of eastern (mostly extralimital to the OSME Region) white-eye populations.
A revision of the Chiffchaff complex.
Briefly:
Jowers et al 2019 (Accepted paper), in a multi-DNA technique analysis of the suggested Buzzard superspecies Buteo buteo/rufinus/hemilasius/oreophilus, confirm its validity, and suggest taxon cirtensis should be an allospecies, pending additional sampling, of Common Buzzard and not of Long-legged Buzzard, although all samples examined held two lines of ancestry, and thus were hybridogenous in origin. Given this transfer, we tentatively suggest the informal name 'North African Buzzard' for B.(b.) cirtensis. Long-legged Buzzard becomes monotypic.
Kamp et al 2018 discovered a considerable genetic divergence between Middle Spotted Woodpecker populations separated by the line Dardanelles-Sea of Marmara-Istanbul-Sea of Azov (Fig 1): subspecies medius (Fig 2) occurs above this line and anatoliae & caucasicus & sanctijohannis (Figs 3-5) below it, except that medius surprisingly occurs on the Lesvos Islands, indicative of a considerable sea-crossing compared to the narrows of the Bosphorus and Dardanelles. We suggest the informal names 'European' and 'Asian Middle Spotted Woodpecker' respectively for these possible species.
Cai et al 2019 is a seminal paper on babbler taxonomy, including revision of the Sylvia warblers into two genera, Sylvia sensu stricto (Blackcap, Garden Warbler and African mainland spp) and Curruca (All the others in the OSME Region). It also addresses the placement of white-eyes (Zosterops): the OSME Region has a relatively small proportion of this family, but there are marked changes (probably more to come), some emanating from Cibois 2003. The underlying point is that true babblers, traditional Sylvia warblers and Zosterops all share a common ancestor not shared by Phylloscopus and Acrocephalus warblers at that evolutionary distance.
Lim et al 2018 is a major paper on the deconstruction of the overlumped white-eye family, focussing on Asian taxa, but is not wholly extralimital. Further deconstruction is virtually certain.
Raković et al 2019 is a seminal paper on the Chiffchaff complex, wide-ranging and including analyses of previously unsampled populations. It considers tristis to be a separate or incipient species and establishes 5 mtDNA Clades (tristis, collybita, brevirostris/caucasicus, menzbieri & abietinus) without making detailed taxonomic comment for three reasons: firstly, populations from S Armenia to NE Iran have never been formally identified as to subspecies; secondly, a completely unknown form was identified from Mount Hermon; lastly, other DNA techniques are needed to confirm their findings.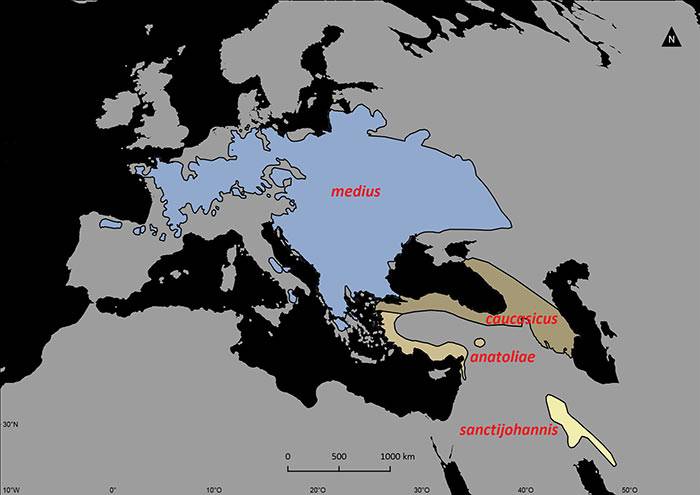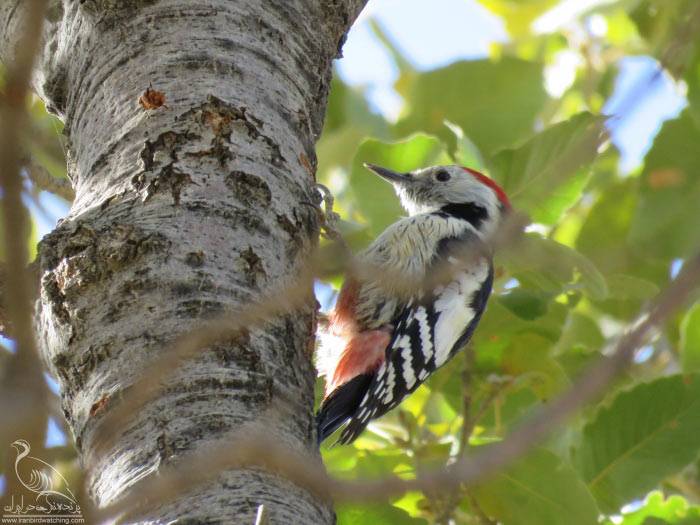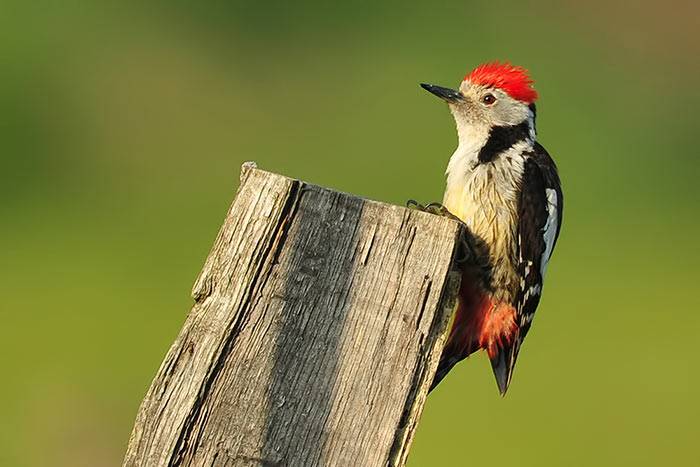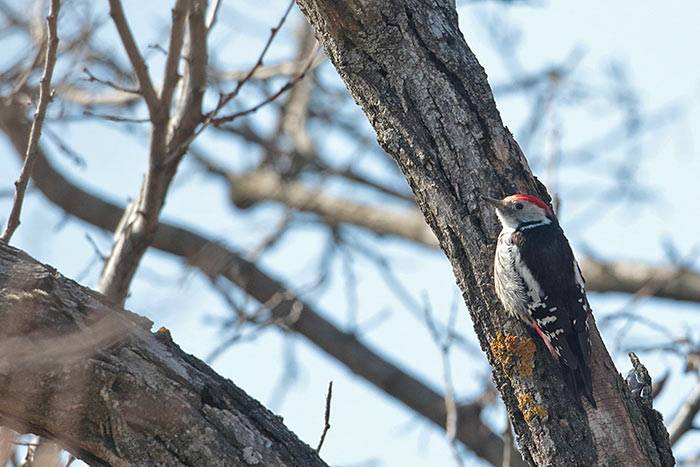 ORL 4.4 was updated more conservatively from Kamp et al 2018 than the above captions indicate. ORL 4.5 will treat The European and Asian forms as a superspecies.
References:
Cai, T, A Cibois, P Alström, RG Moyle, JD Kennedy, S Shao, R Zhang, M Irestedt, PGP Ericson, M Gelang, Y Qu, F Lei and J Fjeldså. 2019. Near-complete phylogeny and taxonomic revision of the world's babblers (Aves: Passeriformes), Mol. Phyl. & Evol. (Accepted MS) doi: https://doi.org/.
Cibois, A. 2003. Mitochondrial DNA phylogeny of babblers (Timaliidae). The Auk 120: 35-54.
Jowers, MJ, S Sánchez-Ramírez, S Lopes, I Karyakin, V Dombrovski, A Qninba, T Valkenburg, N Onofre, N Ferrand, P Beja, L, Palma and R Godinho. 2019. Unravelling population processes over the Late Pleistocene driving contemporary genetic divergence in Palearctic Buzzards, Mol. Phyl. Gen. & Evol. doi: https://doi.org/10.1016/j.ympev.2019.02.004.
Kamp, L, G Pasinelli, P Milanesi, SV Drovetski, Z Kosiński, S Kosenko, H Robles and M Schweizer. 2018. Significant Asia‐Europe divergence in the middle spotted woodpecker (Aves, Picidae). Zool. Scripta. 1-16. doi: 10.1111/zsc.12320.
Lim, BTM, KR Sadanandan, C Dingle, YY Leung, DM Prawiradilaga, M Irham, H Ashari, JGH Lee and FE Rheindt. 2018. Molecular evidence suggests radical revision of species limit in the great speciator white‑eye genus Zosterops. J. Orn. 2018: 16pp, doi.org/10.19007/s10336-018-1583-7.
Raković, M, JM Neto, RJ Lopes, EA Koblik, IV Fadeev, YV Lohman, SA Aghayan, G Boano, M Pavia, Y Perlman, Y Kiat, A Ben Dov, JM Collinson, G Voelker and SV Drovetski. 2019. Geographic patterns of mtDNA and Z-linked sequence variation in the Common Chiffchaff and the 'chiffchaff complex'. PLoS ONE: 14(1): e0210268. doi.org/10.1371/journal.pone.0210268.
Acknowledgement
The ORL Team are grateful as always for the kindness of authors who have made their papers available to us so promptly. Special thanks go to Gerard Gorman and Kerem Ali Boyla for rapidly responding to my request for sourced images of Middle Spotted Woodpecker Dendrocoptes medius subspecies. I obtained an image of sanctijohhannis of Iran from www.iranbirdwatching.ir and using Google Translate, understood that I should acknowledge the source and the photographer, with which I have complied in the captions. Manuel Schweizer of Naturhistorisches Museum der Burgergemeinde Bern, Switzerland, supplied the map. As always, we are grateful to anyone who helps us in our endless efforts against typos!
Addendum
The Simplified OSME Region List (SORL) is also published in version 4.4, available at https://osme.org/sites/default/files/pdf/SIMPLIFIED-ORL-2018-4.4-Final.pdf