Common Swifts in Iran – a Conservation Project
A guest blog by Abraham Shokouhi
I became very curious about the Common Swift Apus apus pekinensis in 2013 when I attended training courses for eco-tourism guides and birdwatching tour guides. It looked a very interesting and also strange bird to me.
When I was studying for my M.Sc, I selected the ecology of the two rock nuthatches as my dissertation. This was in the in Alborz mountains in 2014 and 2015. It was then that I started to take birdwatching tours and became interested in swifts. In April 2017 when I was guiding a tour, I noticed that both Common Swifts and Pallid Swift Apus pallidus could be seen close to each other and even in one flock in some parts of southwestern Iran. One of the expert birders and photographers (Joachim) showed some very nice pictures he had taken with his Canon 500mm Lens showing the features so clearly. Therefore, I tried to learn more about swifts in my country but there was not enough information and I only found one scientific note and some interviews in newspapers with Mr. Parviz Bakhtiari and Mr. Alireza Hashemi who were my birding teachers. I also found information from other birdwatchers and also ebird.org data too.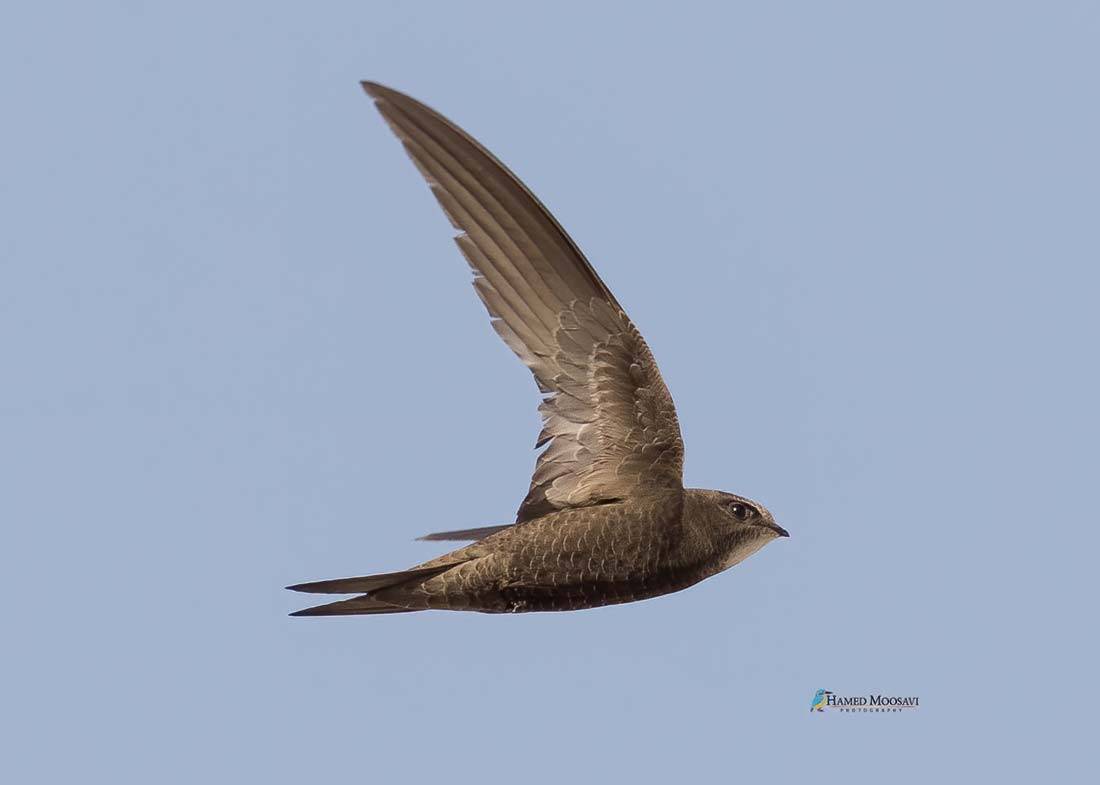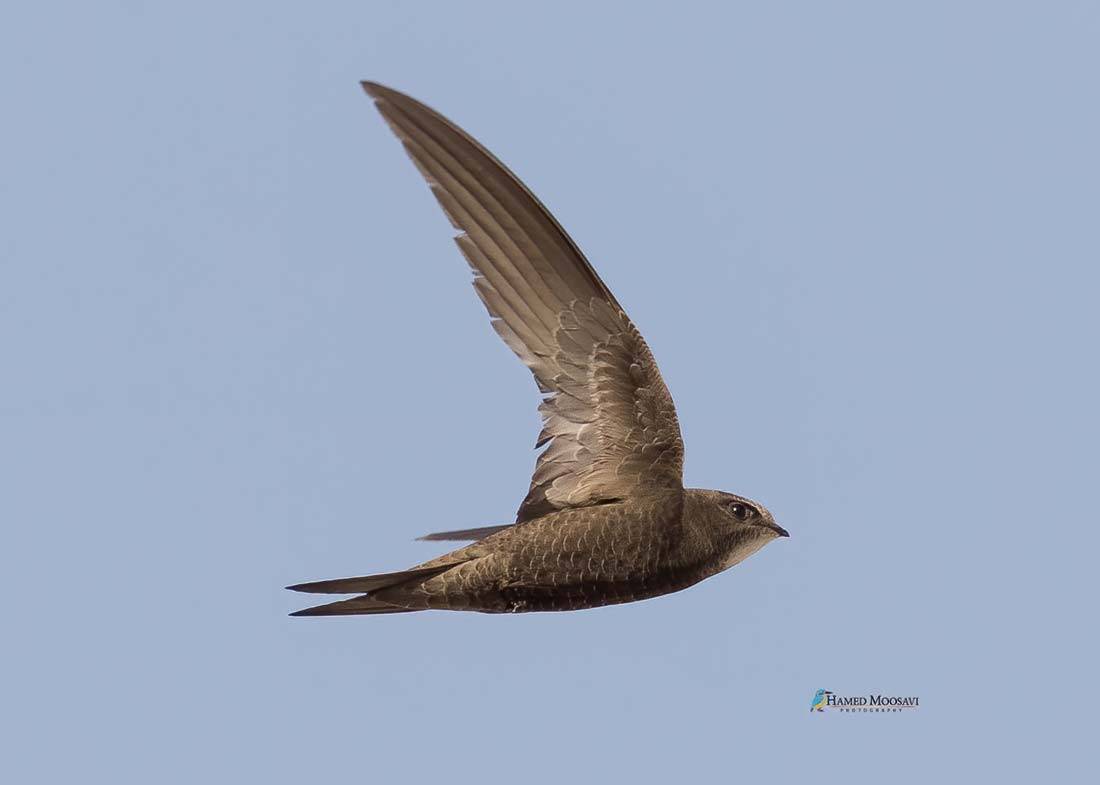 In Iran, the number of birdwatchers has increased since 2010 as a result of the growth of educational institutes in eco-tourism and that of social networks in Iran. Birdwatching is still growing in my country. In 2018 I was searching for information about the migration of Common Swifts and suddenly I found the Beijing Swift Project on the Birding Beijing website. Their study was conducted by using light level geolocators and their results showed that the Common Swift migration route from Beijing to Africa passes through Iran and even over Tehran. I was really excited as I had found a valuable study and also the route passed through Tehran! Then I sent an email to Birding Beijing and Mr Terry Townshend answered me and introduced me to Mr Lyndon Kearsley and Dr Dick Newell who also worked on that project. I think I was lucky to know these three nice experts who tried to increase my information about swifts and answered my questions. Mr Kearsley sent me more information about the project and Dr Newell told me about the work of Action for Swifts in the UK. Then in 2019 I started to record the arrival and departure dates of Common Swifts in Tehran. These data were interesting and started to show the phenology of this swift in the Tehran area. I hope to continue this monitoring for at least the next five years.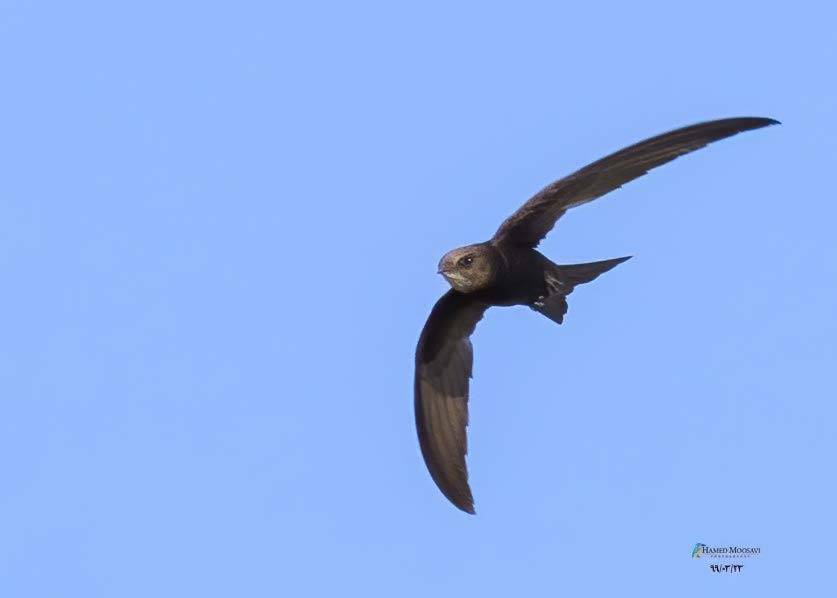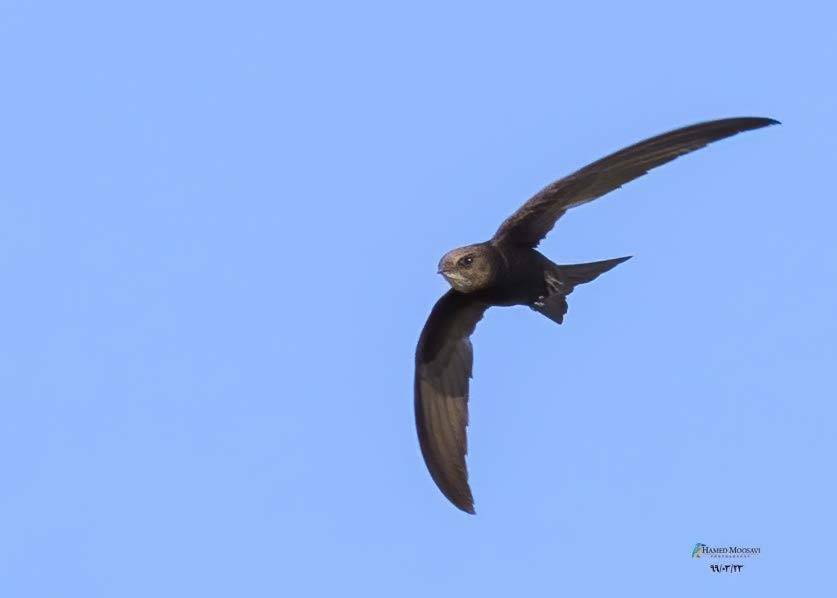 At this time, an idea came to my mind that my friends who are birdwatchers could also help me and we can run a full project. I shared this idea with my friend, Mr Hamed Mousavi, who is the managing director of the Iranian Birding Club (IBC) and he agreed. Our goals were determined and we decided to benefit from the citizens of Iran. Our plan in the first year was to record the phenology of Common Swifts in various cities, particularly Tehran, with precise dates, identify the location of breeding colonies, evaluate the population size and dynamics and breeding rate. If during the next five years we show that the population is decreasing, in a similar way to the global trend in other big cities, then we will start to increase public awareness. Also we want to encourage managers of construction associations to build and mount nest boxes. We will monitor them and develop this strategy for other cities in Iran in the long term.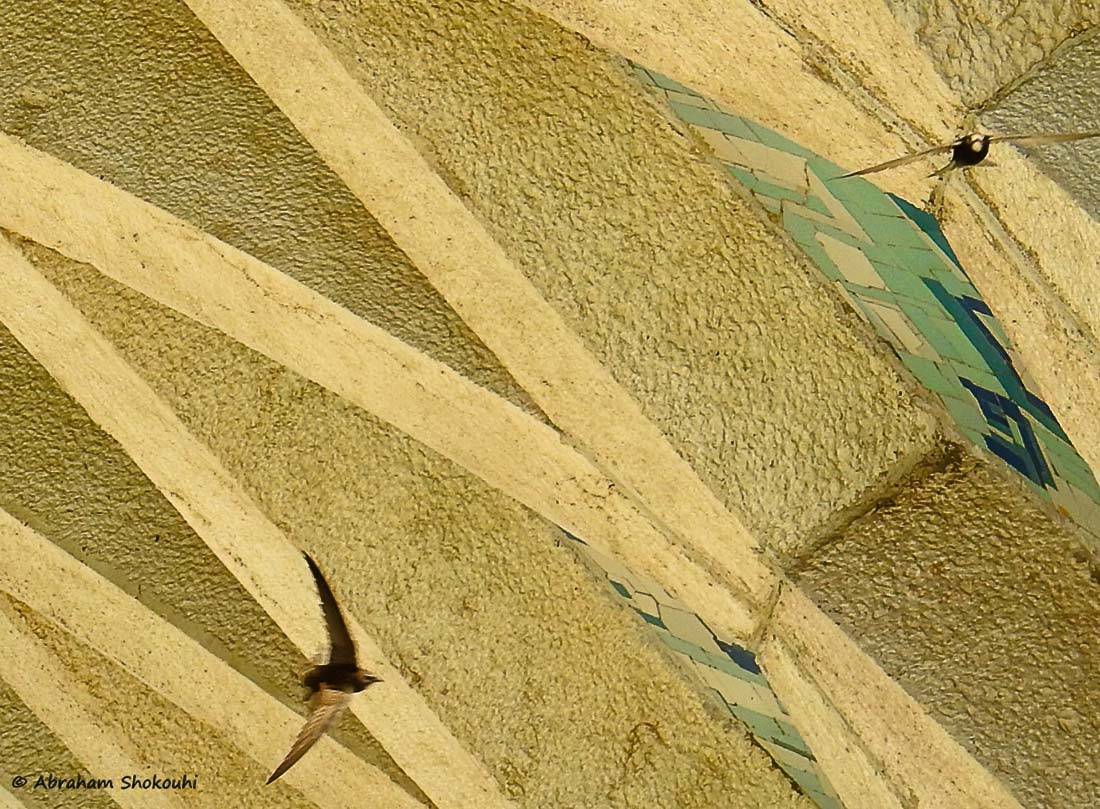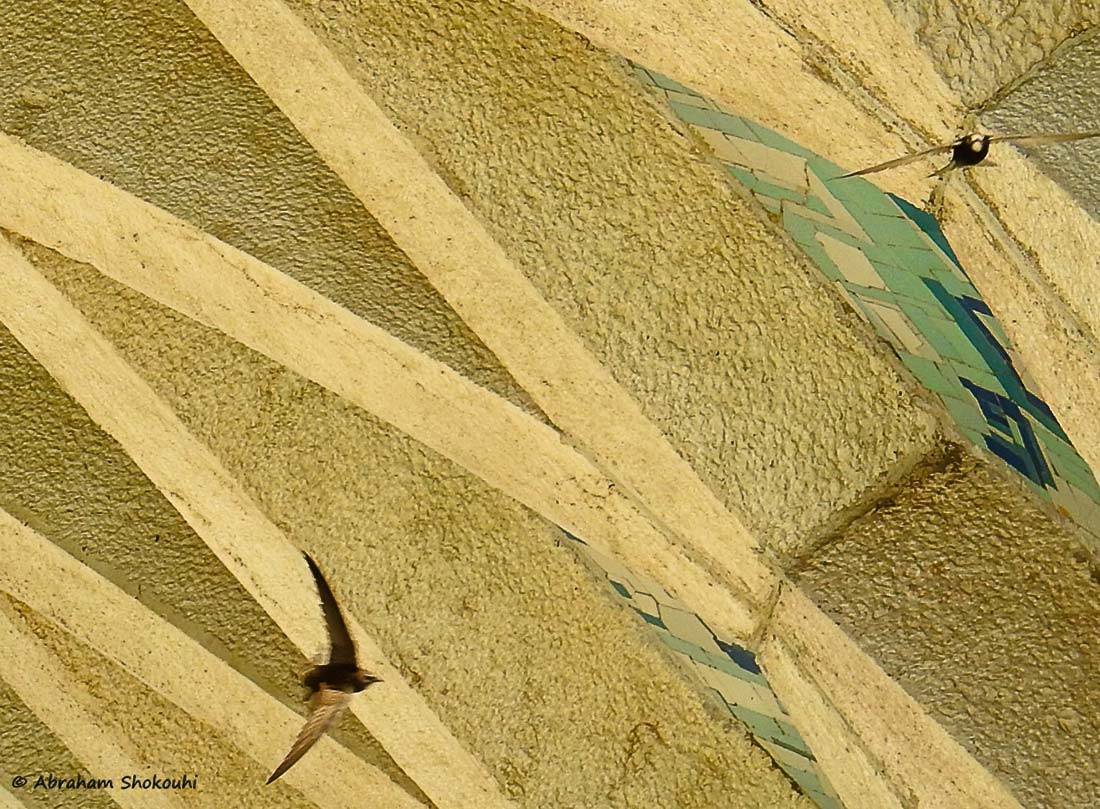 In 2020 after COVID-19 emerged, the monthly meeting of IBC was held virtually and my presentation was about Common Swifts, threats they face, the population trend in the world, conservation projects in other countries, and finally an announcement about our conservation project. Information about swifts and our project and its guidelines were uploaded on a specified page on the IBC website in Farsi (Persian) as well. By this time, Common Swifts had been arriving but we did not start the project straight away due to COVID-19 and the Iranian New Year 1399 holidays in late March. Eventually we started on 1st of April and continued to 17th of July 2020 when all the swifts at the sites we were monitoring had departed. Our webpage on the IBC website, IBC Instagram page, our WhatsApp group, and volunteer personal pages in social networks played important roles to inform and alert people about our work. Because of these activities, people can search in Instagram using Farsi (Persian) Hashtags. In the same way, we received four messages from people in different cities telling us about swift chicks that had been found and needed help. Sadly only one of these survived and therefore, connecting people who find swift chicks to an experienced veterinarian was added to our goals.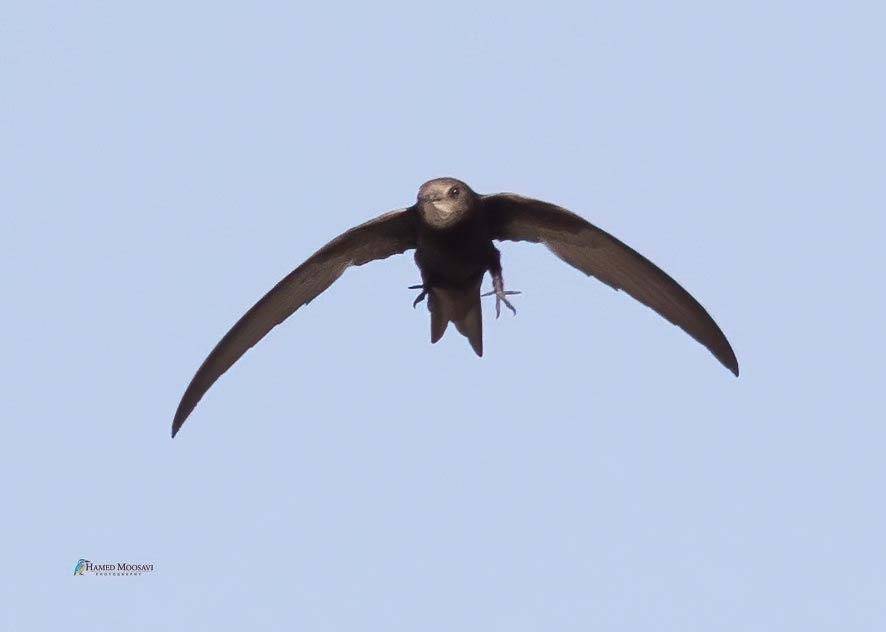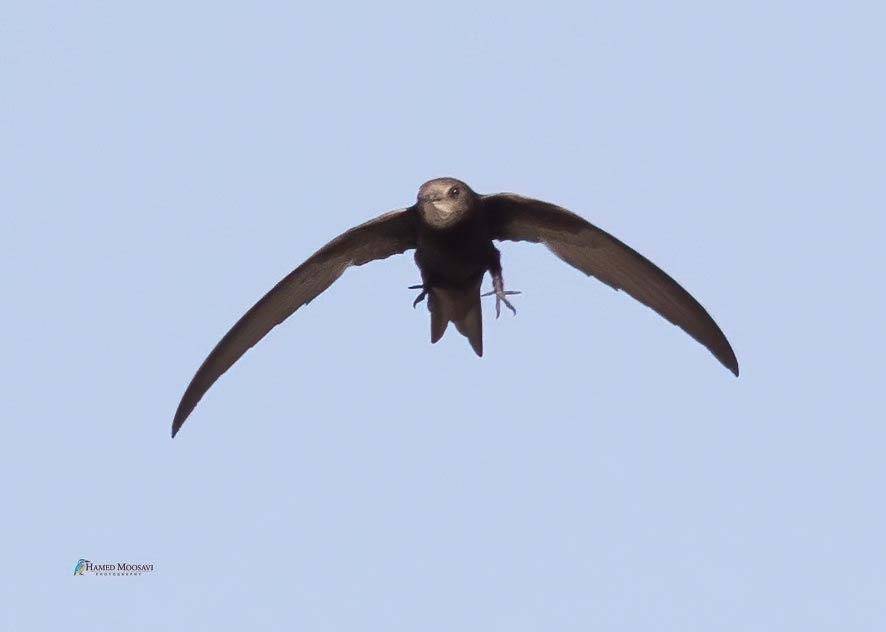 Due to COVID-19 the situation and lifestyles of people all around the world has changed. However, we had this opportunity to start this project with volunteers, even with those who were self-quarantining where their homes were their bases. The project was adapted and it did not require volunteers to go away from home since we asked them to choose a constant location that will not change during the project (almost for four months). So volunteers were asked to monitor Common Swifts from their home roof or even windows with a good overview and not to change the location and the angle of view during the project. The time we selected for monitoring was in the two hours before sunset when the light is still good enough. The actual monitoring was only for 10 to 15 minutes, not more. There was no need to use binoculars and all observations were done by naked eye. We asked all participants to avoid taking photos or observing any government places and not to use binoculars. Also to follow all Iran I.R. laws, especially in Tehran. Ideally, we wanted regular monitoring by each volunteer but sometimes this was not possible. The location of every volunteer was checked to prevent overlap and errors related to over counting. During the monitoring period, we asked volunteers to count individuals carefully and submit the highest number by filling in a recording form. In our WhatsApp group, I tried to teach how to count swifts and in addition, Mr Mousavi and I were always available to answer questions.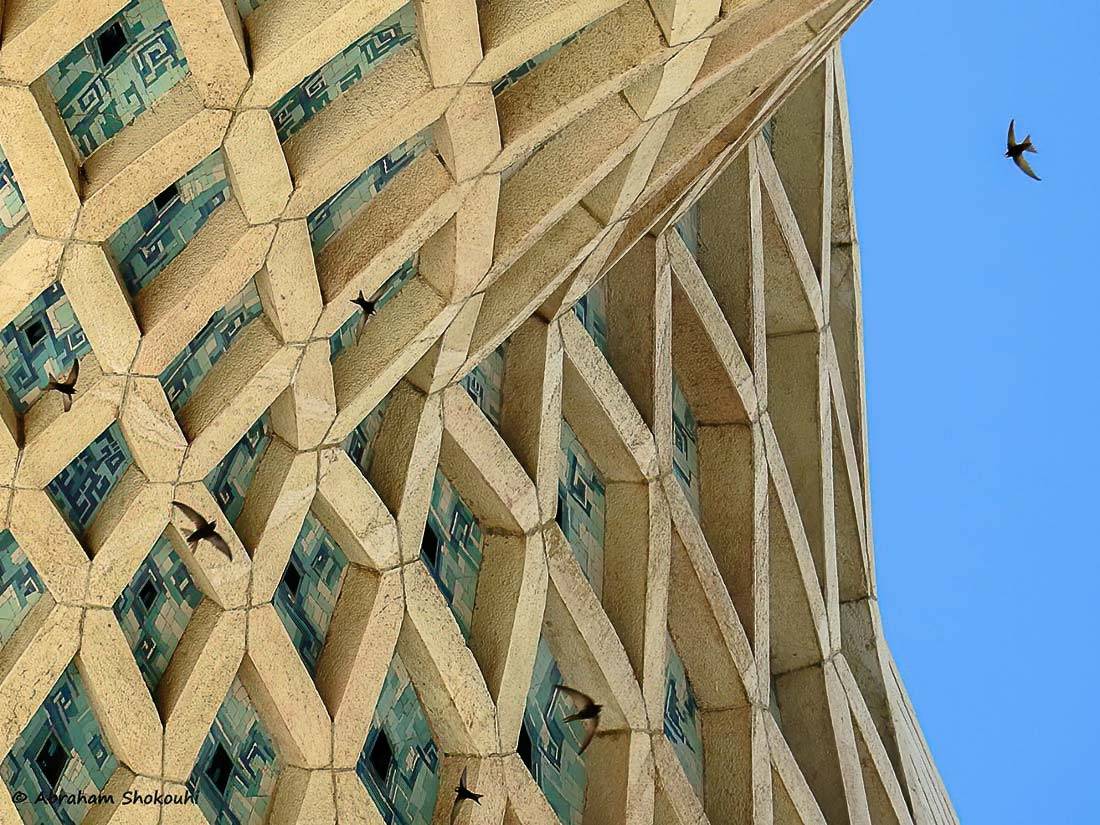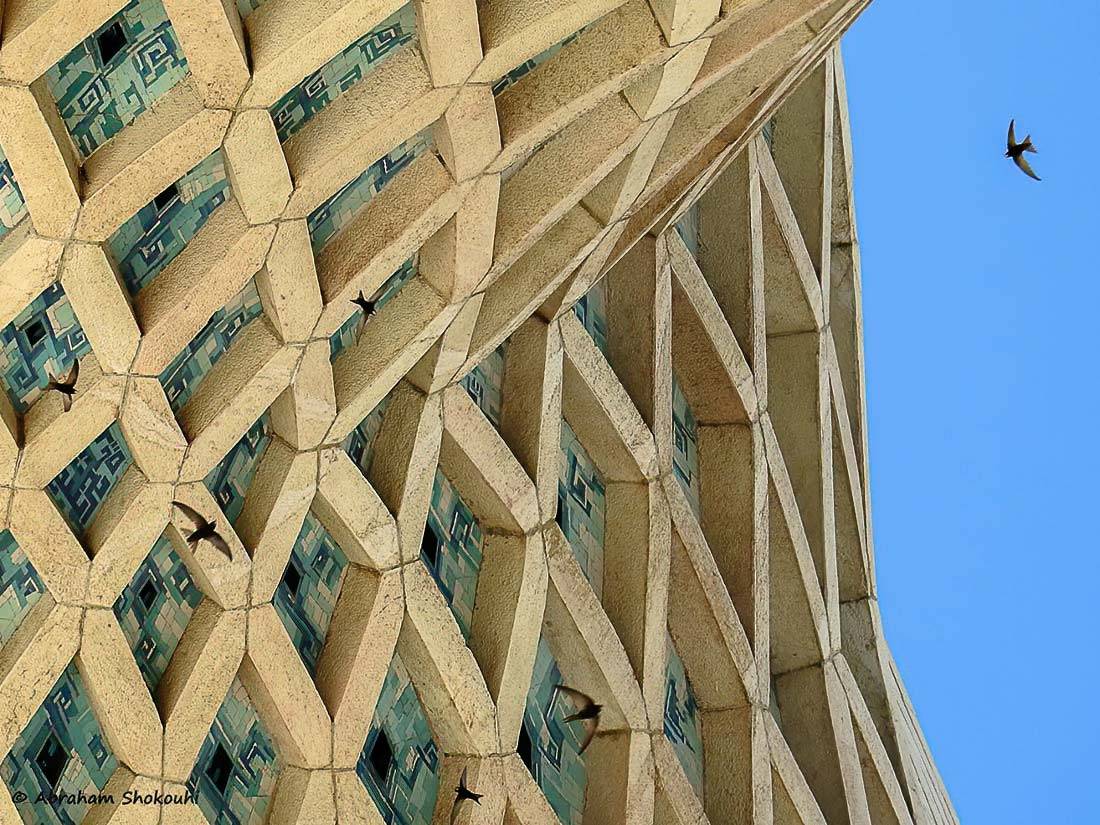 We gradually increased our knowledge about swifts by sharing information and articles. One of these, entitled The Phenology of the Common Swift Apus apus in Eurasia and the Problem of Defining the Duration of their Stay by Ulrich Tigges (2007) printed in Podoces was translated to Farsi by one the volunteers and it was very useful indeed.
The method we developed for gathering information was kept simple. It proved to be fast and trustworthy, only requiring a smartphone or a computer connected to the Internet. A Google form designed and uploaded on our page on the IBC website required answering of the following questions: name of observer, location, weather condition, date, time, number of Common Swifts counted. There was also a section for describing behaviour and other interesting observations. Then, by submitting the form, all data was entered onto an Excel Google Sheet online and was then available for any analysis. We received data from 40 volunteers (some sent only a couples of observations) from 11 cities (from west to east of Iran) and the total number of observed Common Swifts was 21,951 individuals. Unfortunately, close relatives of three volunteers died due to COVID-19 and they did not continue monitoring. Our deepest sympathy goes to them and their families.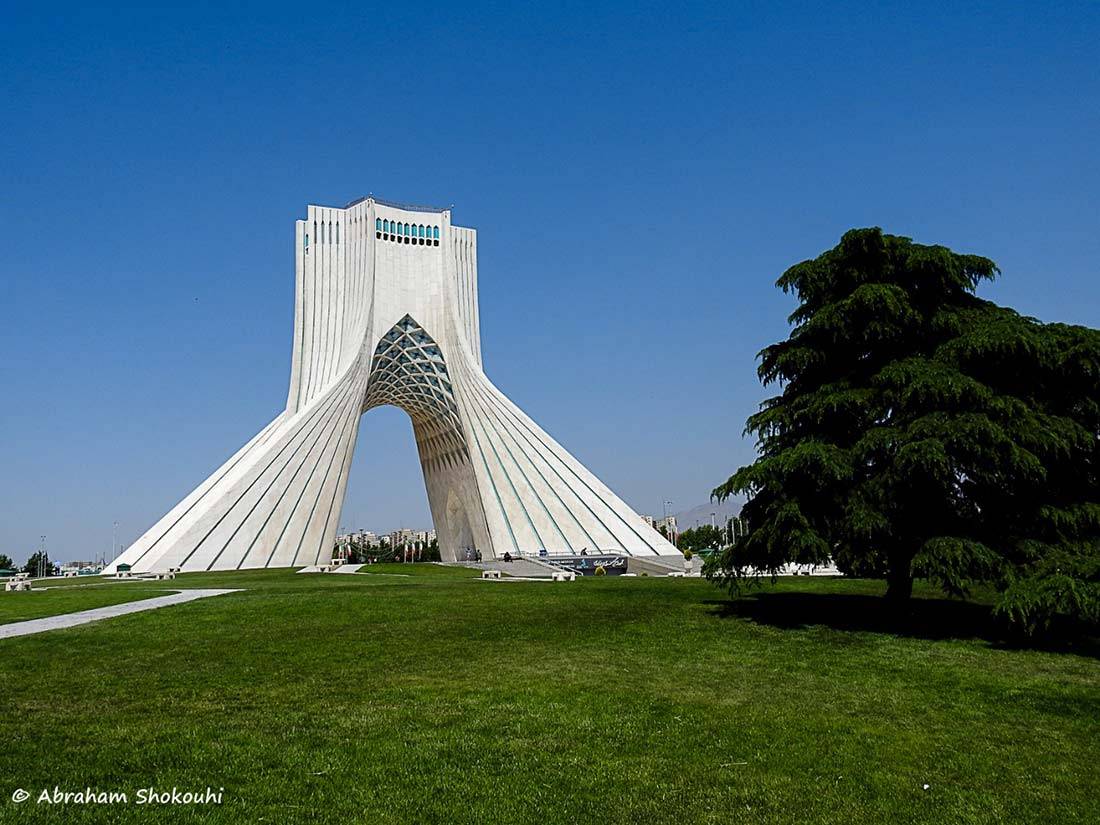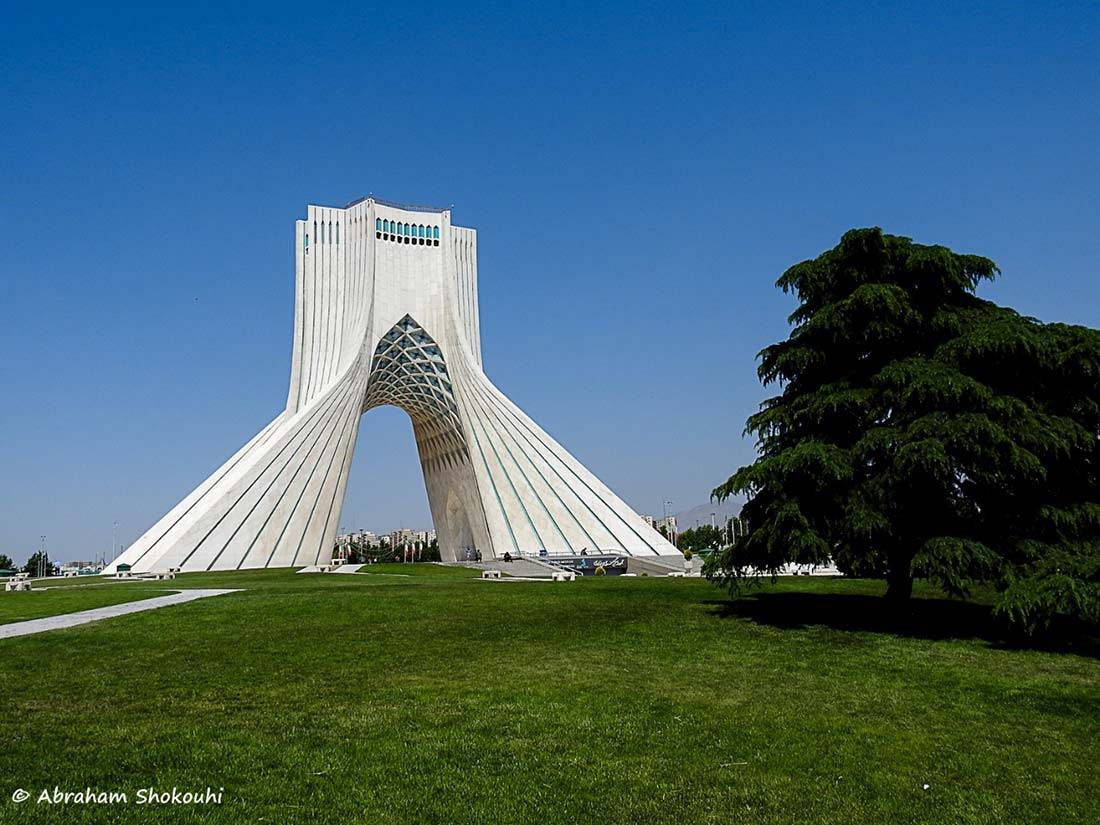 9th May 2020 was World Migratory Bird Day and 7 June 2020 was World Swift Day. Due to COVID-19, we could not have any public programmes and gatherings to watch swifts and talk to people about them to raise awareness of these fascinating birds. Therefore, we decided to release two short videos about them in Farsi on Instagram and Aparat websites that are also available on the IBC website. In the World Swift Day programme, we asked volunteers to make a video themselves. A total 15 volunteers sent their videos and after editing they were uploaded. We were happy that we had no serious difficulties, although we have not seen most of the volunteers face to face and all our programmes were conducted through social media. IBC and I are highly thankful to all volunteers who participated in the project this year and we hope they will continue to volunteer again in the next years. One of our tasks for next year is fitting cameras in swift nest boxes so we can observe them online and study their breeding progress.
Finally, we did not include data of a unique colony of Common Swifts in Marivan (Mariwan) in Iranian Kurdistan near Zarivar (Zrebar) Lake since it has been monitored for over ten years by Mr Mohammad Safrang, a local birding expert. The number of Common Swifts at its peak reached over 4,000 individuals, but counts have shown that its population is declining. I visited this valuable hotspot in May 2019 and was surprised to see this number of Common Swifts in one location.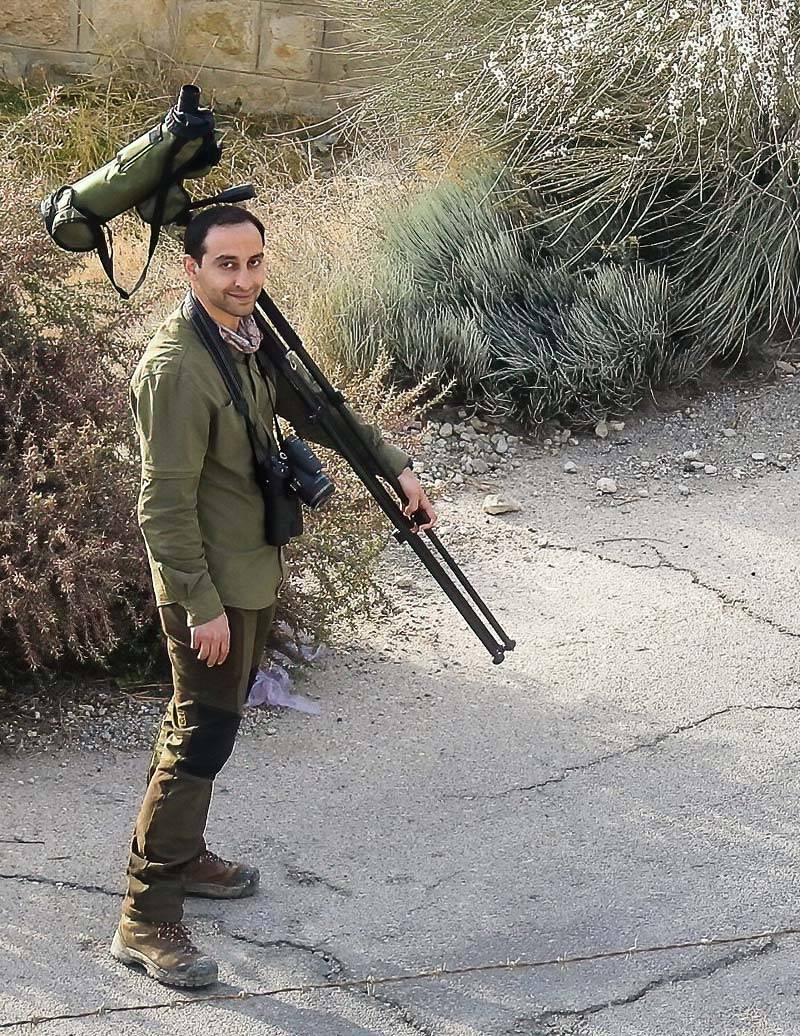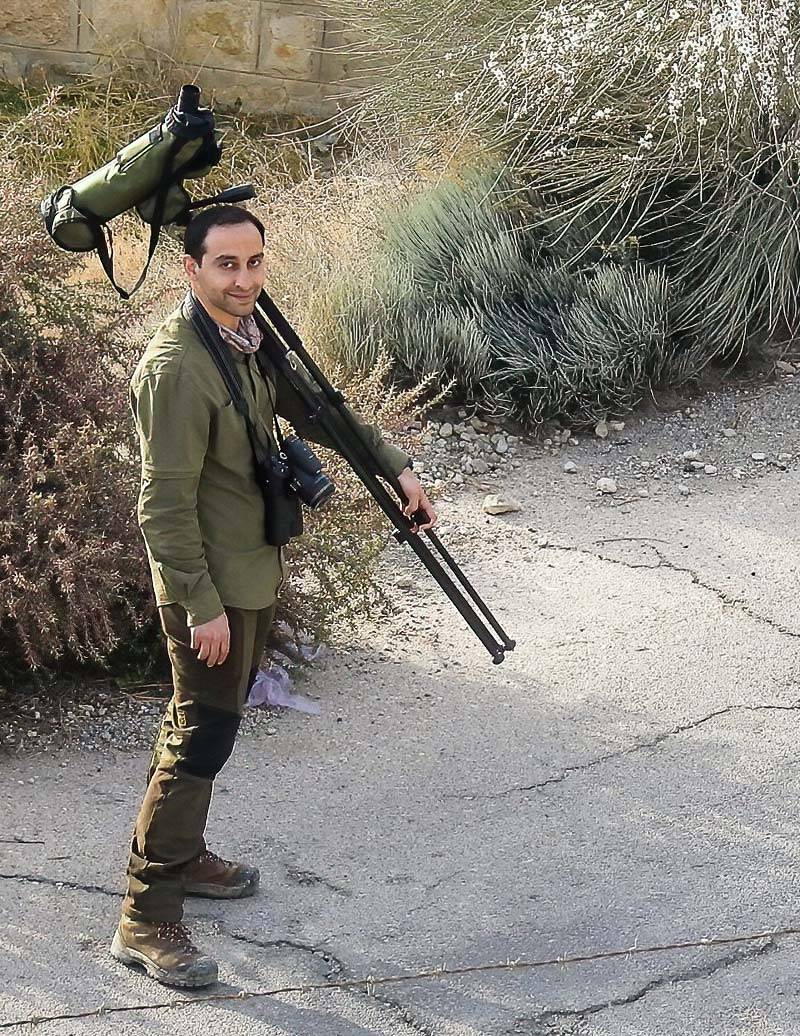 Abraham Shokouhi is 34 and was born in Tehran. He has a B.Sc in mining engineering and an M.sc in habitats and biodiversity (management). As well as his deep passion for nature he loves birding, hiking, and climbing. He is a licensed birdwatching tour guide in Iran and guided birdwatching tours in different parts of this vast country from Gowatr Bay near the Pakistan border to Iranian Mesopotamian marshlands near the Iraq border, coastal regions in the Persian Gulf and the Sea of Oman to Mountainous parts of Iran in Zagros and Alborz and also Central desert, Hyrcanian Forest and the Caspian Sea coast in the north of Iran.