South West Iran – more about this Middle East wildlife paradise
Guest blog by Keramat Hafezi Birgani
In my previous blog, I wrote about diverse habitats in southwestern Iran making it a hotspot of biodiversity in the Middle East. Since then, my friends and I in the Khuzestan Biodiversity group have made some important new discoveries.
New records of mammals such as the European Snow Vole Chionomys nivalis in the high, snowy Zagros Mountain and finding the dentals of Blanford's Jerboa Jaculus blanfordi in Eagle-owl pellets in the hot Sandy desert of Khuzestan province and the Lesser Horseshoe Bat Rhinolophus hipposideros in a cave in the foothills of the Bakhtiyarian Zagros mountains.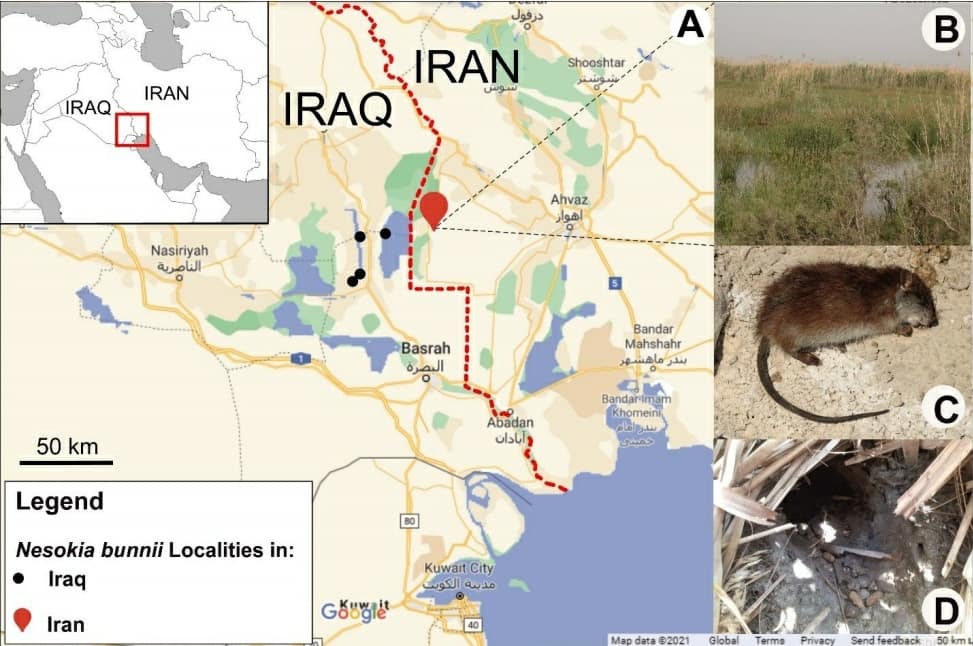 Also, in the Mesopotamian Marshes of Khuzestan province, for the first time in Iran, we discovered the Endangered Long-tailed Nesokia Nesokia bunnii, in June 2021. A single female of this rodent was killed by a stray dog in the Hur Al-Azeem Wetland and extends its known distribution.
We also discovered a historical photograph of the Iranian Cheetah Acinonyx jubatus venaticus in the sandy desert, which was unfortunately killed by the army in 1965. Like the Persian Lion Panthera leo persica it became extinct in Khuzestan by royal hunting.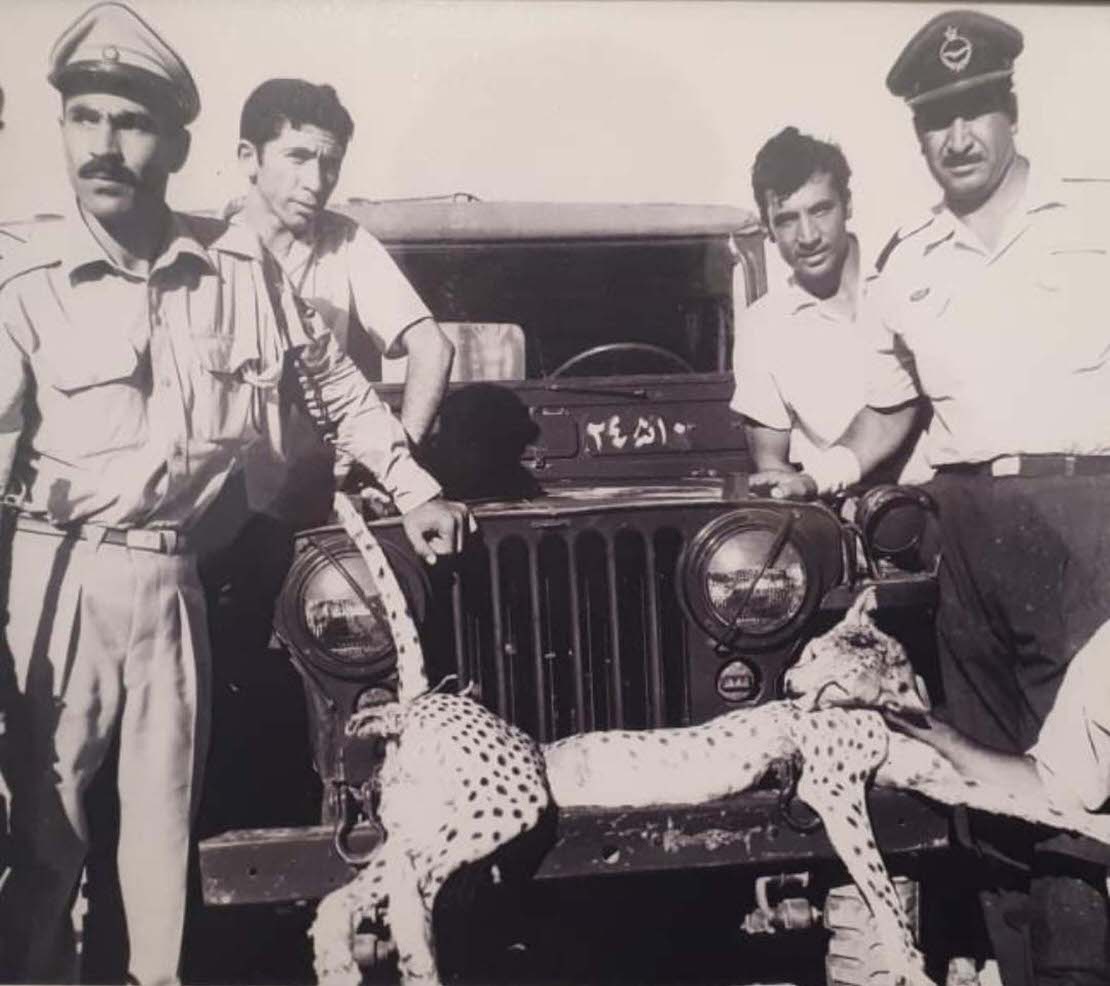 This cheetah is critically endangered only surviving in Iran. It once occurred from the Arabian Peninsula and the Near East to the Caspian region, Transcaucasus, Kyzylkum Desert, and India, but was gone from these regions in the 20th century. The last wild Asiatic Cheetahs are in now found in central Iran.
Iran considers its Cheetah an important part of its natural and cultural heritage and it has now become a symbol of the country's conservation efforts.
Recently The Iranian cheetah named "Iran" gave birth to cubs in captivity – the first birth of an Asiatic cheetah in captivity in the world and a big step forward for Iranian Cheetah conservation.
We also found local evidence of Sand Cats Felis margarita in the sandy desert of Khuzestan and also the possibility of the presence of Eurasian lynx Lynx lynx in the mountains after its confirmed record in Chaharmahal and Bakhtiari province was strengthened, so we hope to find this 'hidden spirits of the night' by more research.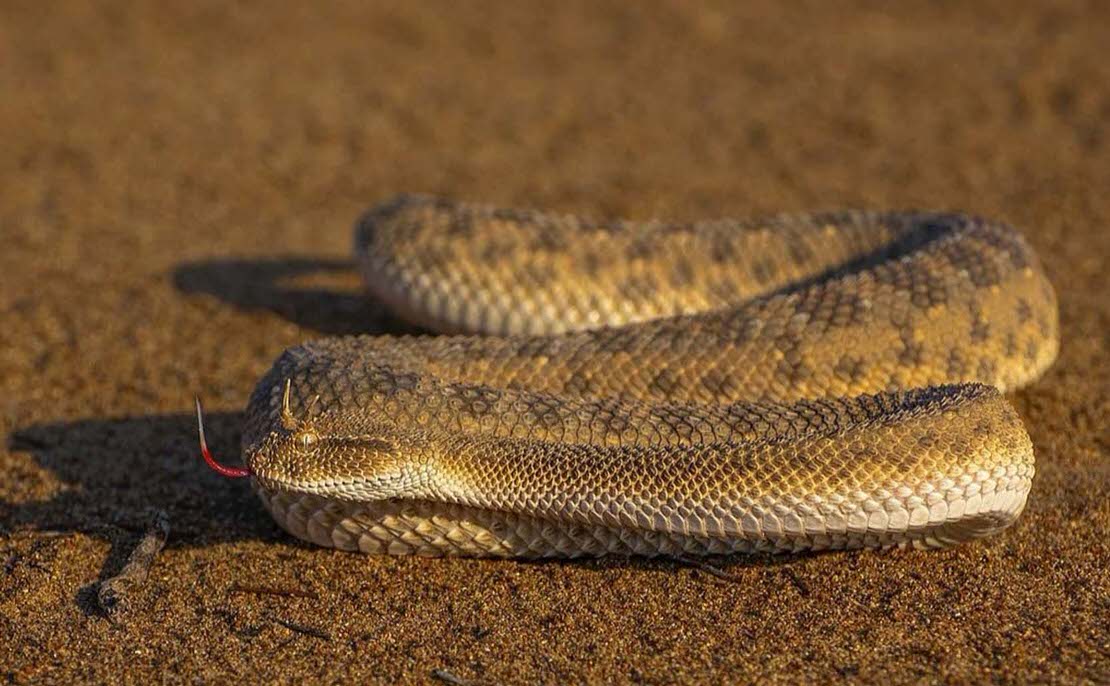 Now to talk about new birds!
Recently we have added the following species to the Khuzestan list: Pale Sand Martin Riparia diluta in Shadegan Wetland, European Golden Plover Pluvialis apricaria in North Persian Gulf, Paddyfield Warbler Acrocephalus agricola and Red-breasted Merganser Mergus serrator in Hour Al-Azeem Wetland, Wallcreeper Tichodroma muraria in Zagros Mountain, Great Snipe Gallinago media in Abzalo Wetland in Zagros Mountain and Sooty Shearwater Ardenna grisea in Persian Gulf.
So the number of bird species in Khuzestan increased to 398 species. Now 71% of Iran bird species can be seen in Khuzestan.
We also observed some important records, such as the second record of Black-throated Diver Loon Gavia arctica and Cotton Pygmy Goose Nettapus coroemandelianus.
As I said before the migration flyways connecting three continents (Asia, Africa, Europe) intersect at the head of the Persian Gulf, in southwest Iran where Khuzestan province is located. This is a passage stopover locality for the Critically Endangered Sociable Lapwing Vanellus gregarius which has been seen several times in Khuzestan province. The latest observation was ten birds in on 3 Oct 2021 and one individual on 10 Nov 2021. Maybe this important species is more common on passage migration than we have realized.
In this blog, I want to explain the 'most wanted' breeding birds in Khuzestan.
The wetlands, the Mesopotamian Marshes of Iran, are important for the Endangered Basra Reed Warbler Acrocephalus griseldis, the Vulnerable Marbled Duck Marmaronetta angustirostris, the Goliath Heron Ardea goliath, the African Sacred Ibis Threskiornis aethiopicus and the African Darter Anhinga rufa.
Probably the most important in the bird life world is the Basra Reed Warbler and Marbled Duck because they are breeding birds species that are on the BirdLife/ IUCN Red list and here southwest Iran we have good populations.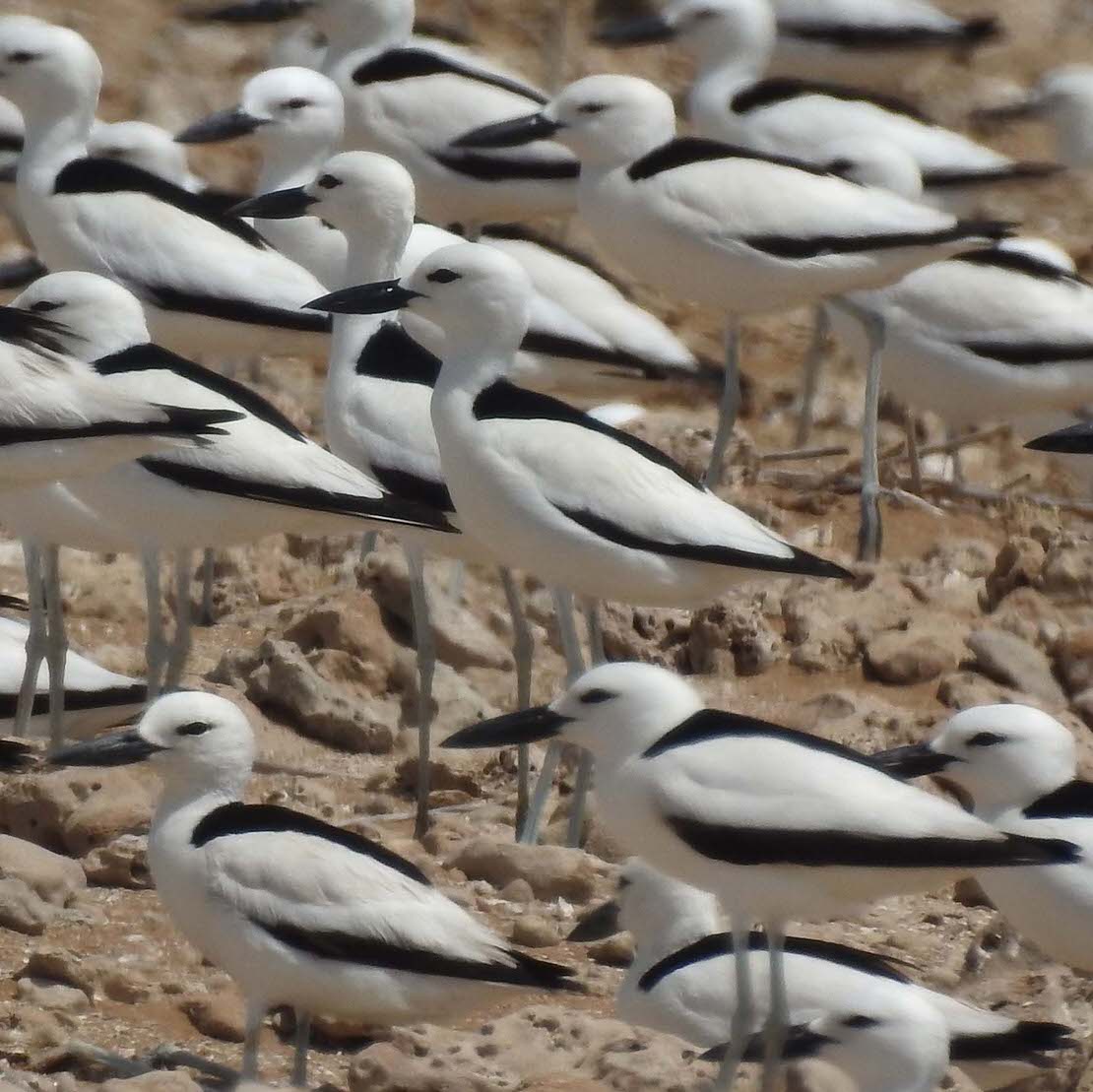 The Mesopotamian Marshes in Iran
The first breeding record of the Basra Reed Warbler was in May 2006 (Raffael Ayé & Werner Müller) in Hour Al-Azeem (Near the city of Rofayeh) a pair with an active nest, the adult sitting.
We have also recorded juvenile Basra Reed Warblers in Hour Al-Azim, Bamadzh, Shadegan wetlands, and also at Dez, Karkheh, and Kuroun micro wetlands and fishponds as well as a number of other wetland localities.
This warbler lives in reedbeds with deep water and we have noticed how recent droughts have impacted their habitat and reduced water levels. Global warming and the construction of dams on the rivers that feed the Mesopotamian Marshes are adding to our concerns for this bird which also has to face a long-distance migration.
Even in the wintering zone of Africa, human activities have endangered the Basra Reed Warbler's habitat. For example The Tana Delta, a flourishing wetland on Kenya's northern coast, is under serious threat from plans to grow vast amounts of rice and sugarcane, partly for biofuel production.
I think currently the largest number of Marble Ducks in the world is in the Mesopotamian wetlands of Iran and Iraq; in the Iranian part of Hur al-Azim (Hur al-Hawiza, Hawiza is a city in Iran ) which is connected to the wetlands of southern Iraq, this duck is a common breeding bird but their number has decreased greatly in recent years.
I observed 5,000 individuals in one flock from 27 August 2021 – to 9 September 2021. I have enjoyed taking videos and photos of this large flock as well as breeding birds with ducklings in the summer.
We believe the Mesopotamian Marshes of Iran are a safe haven for the Marbled Duck as illegal hunting is controlled. The Goliath heron is a wading bird and the largest living heron in the world. It is typically a solitary hunter with large feeding territories, I often see one but occasionally two may be seen together. Flocks are very rare, but in the breeding season, I observed 12 adults and juveniles on 14 May 2021.
The first fledged juveniles can be seen in the massive reeds in mid-May and our largest population in the Middle East is in the Mesopotamian Marshes of Iran in the Hour Al-Azeem wetland.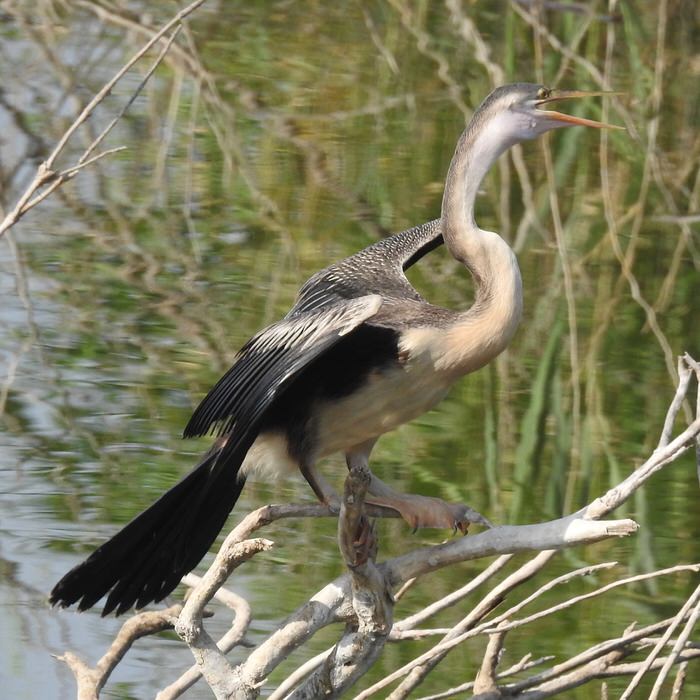 In June fledgling African Darters, Pygmy Cormorants Microcarbo pygmaeus, African Sacred Ibis, Glossy Ibis Plegadis falcinellus, and Purple Herons Ardea purpurea start to appear. This is also a good time to observe Spur-winged Lapwing Vanellus spinosus, Iraq Babbler Argya altirostris, Iraqi Little Grebe Tachybaptus ruficollis iraquensis, and the ducklings of Marbled Duck, Red-crested Pochards Netta rufina and Ferruginous Ducks Aythya nyroca.
In Mesopotamian forests you can find breeding Mesopotamian Crow Corvus (cornix) capellanus, Great Grey Shrike Lanius excubitor aucheri, Yellow-throated Sparrow Gymnoris xanthocollis, and Pied Bush Chat Saxicola caprata. There is also a good chance of seeing the Hypocolius Hypocolius ampelinus, Indian Roller Coracias benghalensis, Afghan Babbler Argya huttoni, and Egyptian Nightjar Caprimulgus aegyptius which also breeds in the woodlands.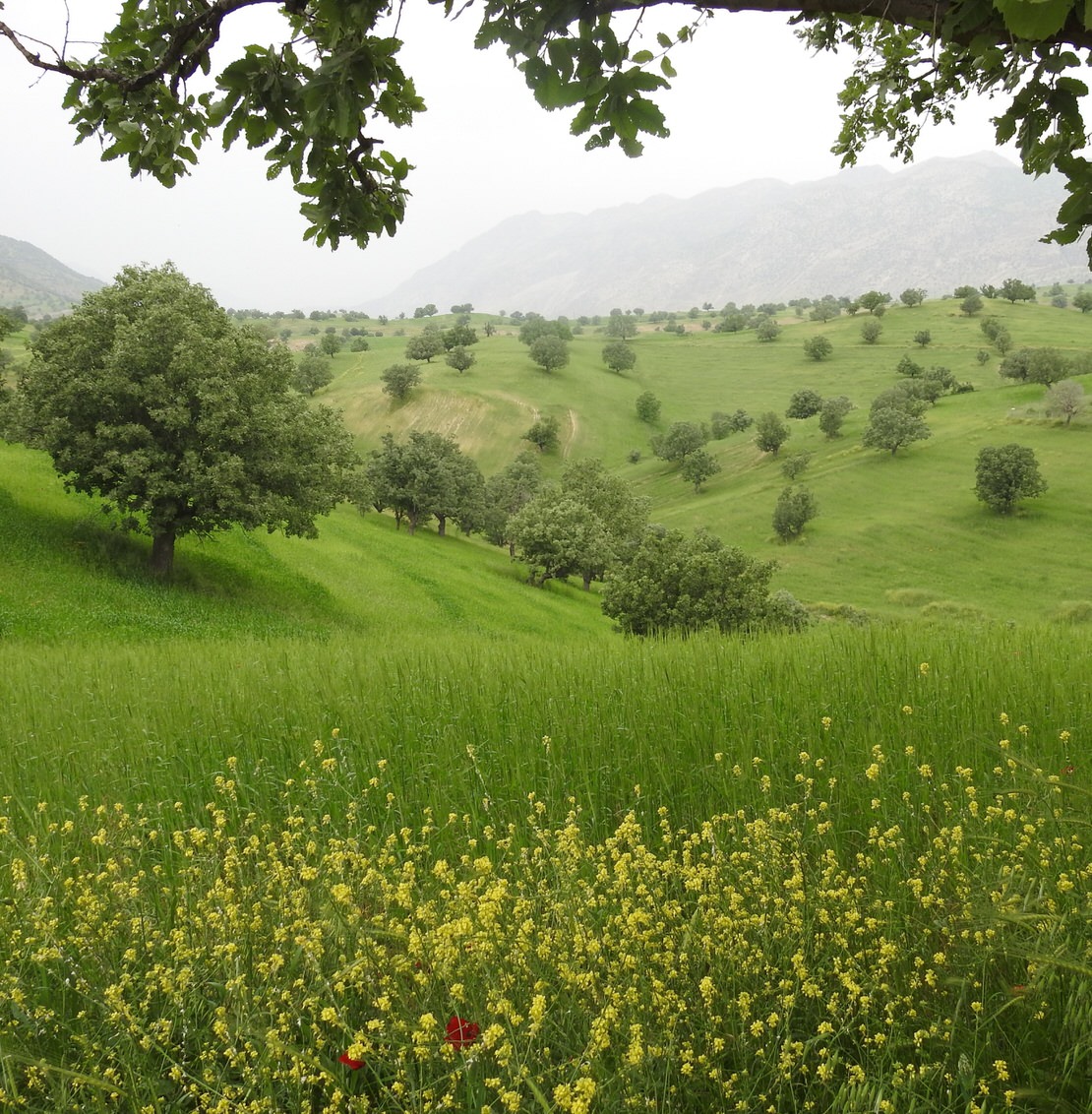 One-third of Khuzestan is the Zagros Mountains. Here you can find the Persian Leopard Panthera pardus saxicolor, Caspian Snowcock Tetraogallus caspius, and the Bearded Vulture Gypaetus barbatus, which in Persian is called Homa. In Iranian culture, it is a symbol of bliss, and felicity. In the famous poem of "Hafez", the great Persian lyric poet of Iran said:
True Beloved the Homa of the height of felicity to the snare of ours falleth, If, Thy passing to the dwelling of ours falleth
Other birds in the Zagros mountains and foothills include the Persian Wheatear Oenanthe chrysopygia, Plain Leaf Warbler phylloscppus neglectus, Black Stork Ciconia nigra, Variable Wheatear Oenanthe picata, and White-throated Robin Irania gutturalis. Among the sort after birds of prey are the Bonelli's Eagle Aquila fasciata, Golden Eagle Aquila chrysaetos, Short-toed Snake-Eagle circaetus gallicus, Red-naped Shaheen Falco peregrinus babylonicus and Shikra Accipiter badius.
The uninhabited and protected islands of Khuzestan on the Persian Gulf are home to bird colonies of Crab-plover Dromas ardeola, Swift Tern Thalasseus bergii, Lesser Crested Tern Thalasseus bengalensis, Bridled Tern Onychoprion anaethetus, White-cheeked Tern Sterna repressa and possibly Saunders's Tern Sternula saundersi.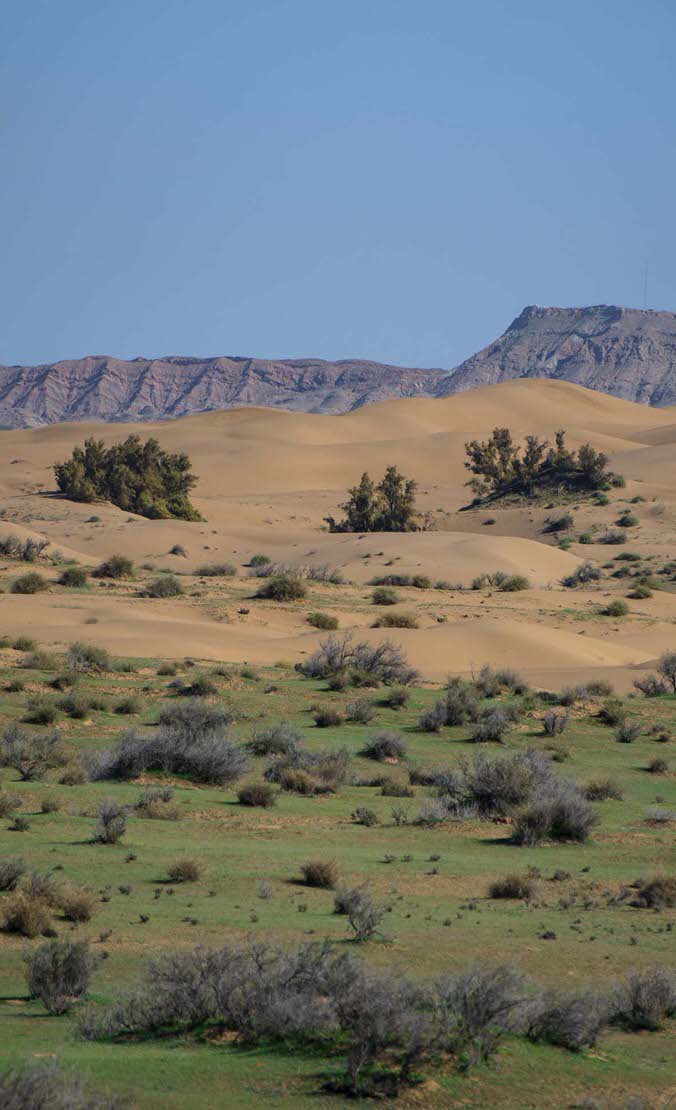 In addition to observing and studying birds, we also treat sick or injured birds. In the last few years, we have helped Eurasian Griffons Gyps fulvus, Steppe Eagles Aquila nipalensis, Imperial Eagles Aquila heliaca, and even a Brown Fish-Owl Ketupa zeylonensis was treated and returned to the wild by the Khuzestan Wildlife Rescue Team.
Birdwatching in Iran is suitable for experienced ornithologists and novice birdwatchers, thanks to the high number of bird species, the accessibility of the sites, and the possibilities for year-round viewing. With 559 recorded species, Iran has a very rich and diverse bird fauna. It is also home to 215 species of mammals.
In mid-December 2021, my friend Emin Yoğurtcuoğlu from Turkey was here with me and we saw 154 birds in Khuzestan even without visiting hotspots like the Main part of Hour Al-Azeem and Zagros Mountain due to rain. Highlights included five Brown Fish-Owls and an Omani Owl in one place on the same day.
The hospitable people of Iran always warmly welcome tourists.
Keramat Hafezi Birgani is a member of the Iran Bird Record Committee and Mammal Recording Group of Iran and head of the Khuzestan Biodiversity group. He is also an Ecotourism Guide and wildlife researcher and conservationist who works on birds and mammals. He has written two previous guest blogs for OSME on the wildlife of Khuzestan.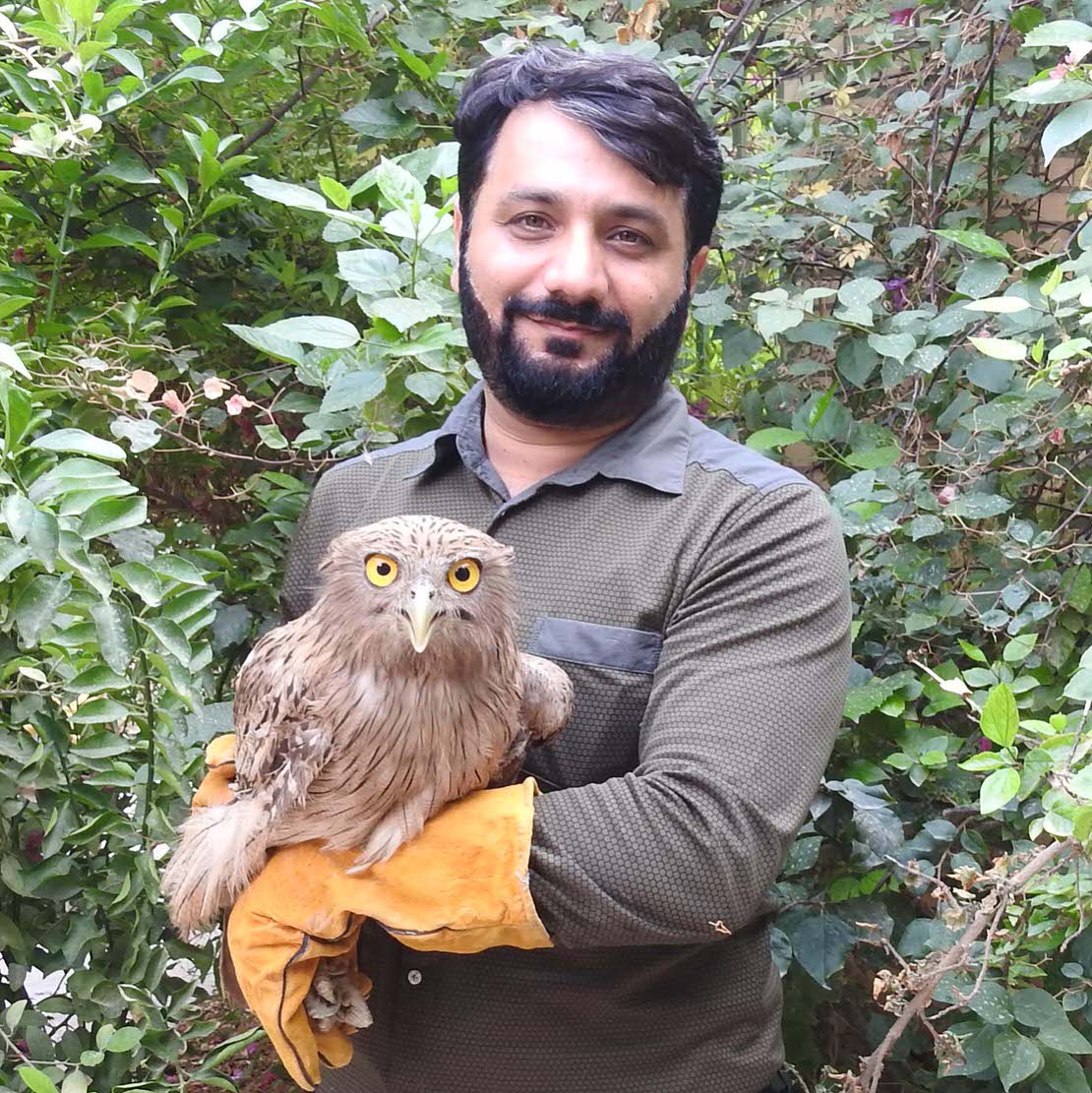 Here he is pictured with a rescued Brown Fish Owl that was treated and returned to the wild.
Other posts by Keramat are here: Southwest Iran – a Middle East Birding Paradise – The wonderful marshes of Khuzestan – an Iranian treasure