Socotra celebrates International Vulture Awareness Day for the fourth time.
Guest blog by: Ali Yahya Mahrous and Nasser Abdulrahman Ahmed of the Socotra Wildlife Association
Under the auspices of the Socotra Governor, the Socotra Wildlife Association celebrated International Vulture Awareness Day in September 2022. This was in close coordination with the General Environmental Protection Authority, and the event received generous financial from the Integrated Support Program for Conservation and Sustainable Development of the Socotra Archipelago (implemented by the Royal Society for the Conservation of Nature – Jordan), Birdlife International, and OSME. Socotra is World Natural Heritage Site and has the largest concentration of Egyptian Vultures Neophron percnopterus in the world. This was the fourth year that Socotra celebrated IVAD day, which is traditionally celebrated around the world on the first Saturday of September of each year. The SWA has always widened its appeal to make the events cover other environmental issues.
Among the activities implemented to raise environmental awareness of the local community, about 30 students from Hafaj Primary School were been taken on a field trip to Qaria Lagoon, an important bird site on Socotra. The participants were given the opportunity to learn about birds in the field, including their identification, their habitats, and threats. They also were trained in how to use binoculars and were able to watch a number of Socotra's endemic birds in their habitats around the lagoon.
The Vulture event included an exhibition of bird of prey photographs held in the Kuwait Education Complex. The exhibition aimed to raise awareness of targeted local community groups about the two most important bird of prey species on Socotra: the Egyptian Vulture and Socotra Buzzard. A number of birds of prey photos were displayed, and the event team took the attendants on tour around the exhibition to educate them about Egyptian Vultures and Socotra Buzzards and their habitats and threats. The exhibition was well attended by high-ranking officials, including the Governor of Socotra governor, and also local authority leaders, as well as schoolchildren, youth, and women sectors.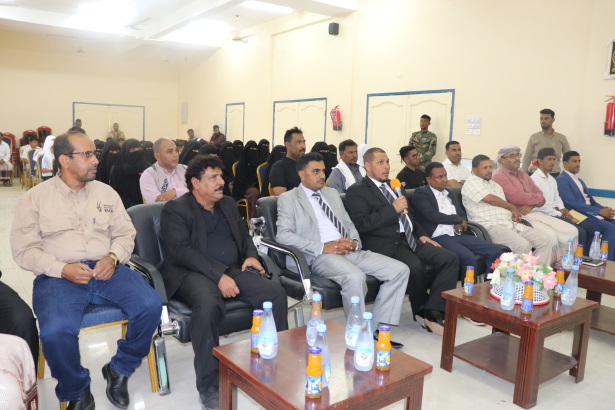 *All photos taken by Saad Abdulsalam