Recipient of Great Bustard bursary announced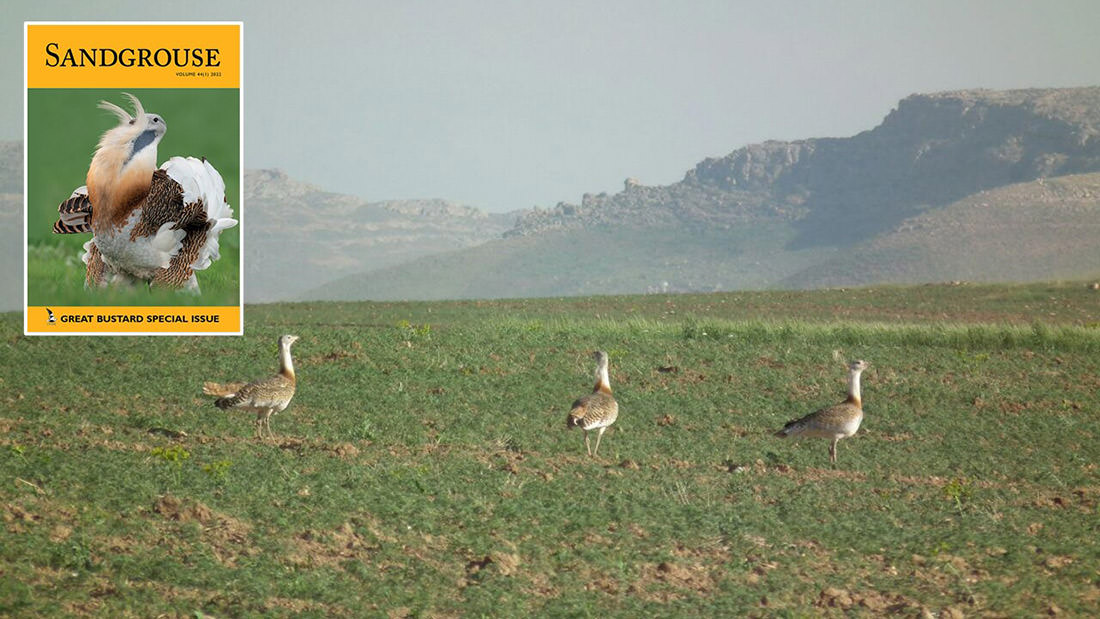 Our most recent Sandgrouse (44/1) was a special issue featuring the proceedings of an international conference, 'advancing the conservation of the Great Bustard in Asia.' The research papers from Central Asia, the Caucasus, and the Middle East, clearly highlight the parlous state of Great Bustard across the OSME Region, and conservation action is urgently required to halt an ongoing decline in both numbers and range. OSME joined forces with the Eurasian Bustard Alliance to announce a bursary focussed on research and conservation of the Great Bustard.
The Conservation Fund Committee received several excellent applications worthy of funding, but ultimately, OSME were only able to make one award. We're delighted to announce that İ. Kaan Özgencil and Doğa Derneği were successful with their application "Identifying and mitigating threats the newly discovered Great Bustard Otis tarda tarda populations in Central Türkiye are facing." 
Turkish populations of Great Bustard have experienced severe declines in both numbers and range in the last few decades. Recently, previously unknown populations have been discovered in three provinces in Central Turkey: Ankara, Çorum, and Kırıkkale. Little is known about these populations, and this project, funded by the OSME and Eurasian Bustard Alliance bursary, will undertake surveys of these populations and identify the key threats they face. The project will also look to develop a network of local people and rangers to support conservation efforts. Finally, the project will also help enhance research capacity by including early career scientists/conservationists in the project team.
"We know nearly nothing about these newly discovered populations in Central Türkiye. Hopefully, this project will allow us to collect some vital information about the populations. We also hope to collect high quality data that will help us accurately model the distribution of the species and understand the migratory dynamics of the Turkish populations" (İ Kaan Özgencil). The Great Bustard is currently listed as globally Vulnerable according to the IUCN Red-list of threatened bird species. OSME and the Eurasian Bustard Alliance would like to support further research and conservation on both Great and Little Bustards across Central Asia, the Caucasus, and the Middle East, and we would be interested to hear from potential funders or collaborators.