Sandgrouse: revised publication schedule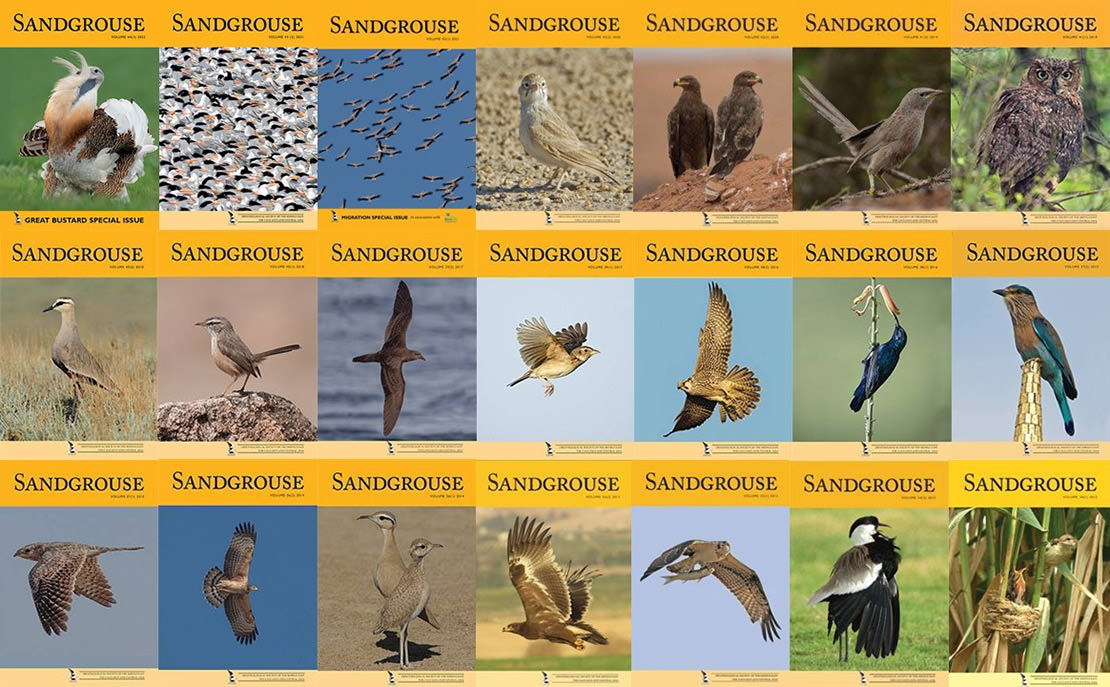 OSME members may have noticed that they are yet to receive their second issue of Sandgrouse for 2022. Publication of Sandgrouse 44 (2) has been delayed for various reasons and we've now decided to wait until early in the New Year before posting the issue to avoid the Christmas post. In addition, OSME Council have decided to take this opportunity to revise the publication schedule of Sandgrouse for 2023. Typically, we mailed Sandgrouse in spring, around March/April time, and again in the summer to coincide with the British Birdwatching Fair in August. In some years this meant that members could receive both issues of Sandgrouse with just a 4-month gap.
From 2023 we will now publish and distribute the two issues of Sandgrouse in May/June and November/December.
Don't forget that Sandgrouse is also available to members in digital format. Please email sandgrousedigital@osme.org for further details.