Cyprus Bird Camp 2022
Guest blog by Robin Snape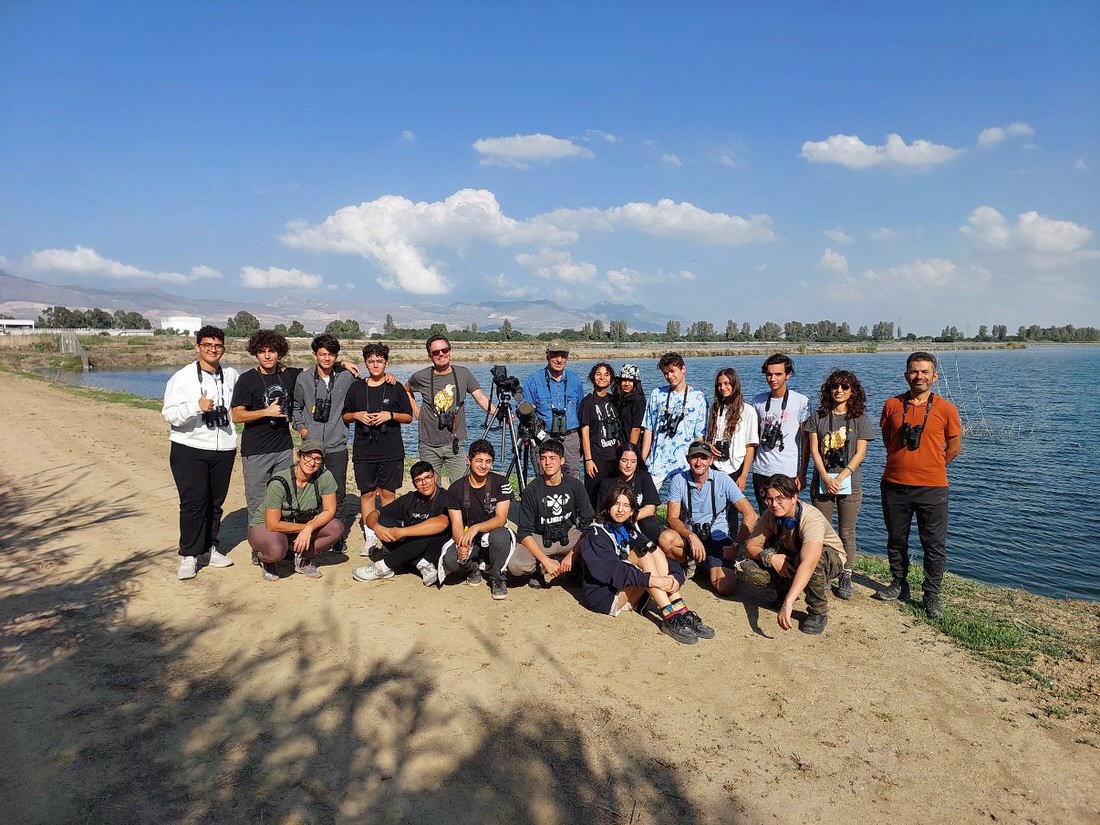 In October 2022, KUŞKOR was granted £1,500 by OSME's Youth Development Fund, to organise and implement a second Autumn Bird Camp on Cyprus in partnership with BirdLife Cyprus.
Seventeen young people from three Cyprus schools (Famagusta, Kyrenia and Nicosia Turkish Maarif College; TMK) participated in the weekend-long event from Friday 4th to Sunday 6th November. The camp toured some of the Important Bird Areas of Cyprus, providing a solid introduction to birding and conservation. Over 55 bird species were encountered.
The camp was designed as a bicommunal event, involving young people from both communities of Cyprus. However, because of Covid a number of participants from the Greek Cypriot community weren't, sadly, able to join us. Despite this, the camp delivered a bicommunal element, as in addition to KUŞKOR personel, the youth were guided on Sunday by BirdLife Cyprus CEO Martin Hellicar, Education and Development Officer Christia Alexandrou and Chair Melis Charalambides. Martin engaged the group on the importance of inter-communal cooperation, describing the important joint initiatives of our two organisations in the face of a challenging political climate. Martin also encouraged the participants to get behind conservation organisations and to be organised to help drive the change needed to protect birds and their habitats. Meanwhile, BirdLife Cyprus Education and Development Officer Christia Alexandrou disseminated the "What's that bird? – A guide for young explorers". This valuable and well-illustrated and practical guide and tick list was well received and the two organisations discussed a joint effort to produce a version of the guide for Turkish speaking community.
I was present throughout the camp along with Famagusta TMK school councillor Mahmut Kara, while Damla Beton was present from Saturday afternoon. With the help of the participants, mist nets were erected on Friday around the camp and two Little Owls were trapped and ringed, which was a great introduction for the young people.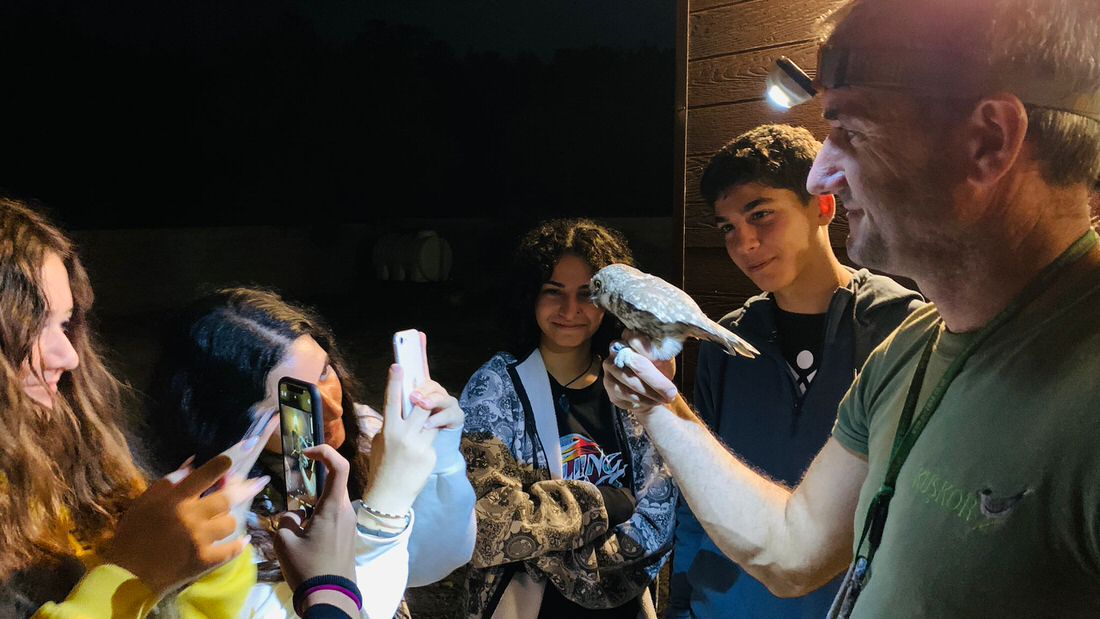 On Saturday morning during a briefing on the aims of the camp and the biodiversity of Cyprus, two Ravens circled over the group in tandem flight. These gave us a welcome introduction and presented an opportunity to practice using the binoculars. Through indiscriminate poisoning, Ravens have been driven to near extinction on Cyprus but a small population remains in the Five Finger Mountains, including a pair regularly seen near to the Step-Out camp in Tatlısu (Akanthou).
After an early breakfast we travelled to Mersinlik (Flamoudi) reservoir where we saw Black Francolins, Chukar and practiced using binoculars and the spotting scope on the Coots, Little Grebe, Stonechats, Blackcaps and Sardinian Warblers that were observed there.
Next, we travelled up through the pass above Mersinlik and waited in hope of a Bonelli's Eagle sighting, but instead recorded a Peregrine Falcon, which stooped at great speed, as well as a Kestrel. We discussed the recent forest fire which had devastated the area.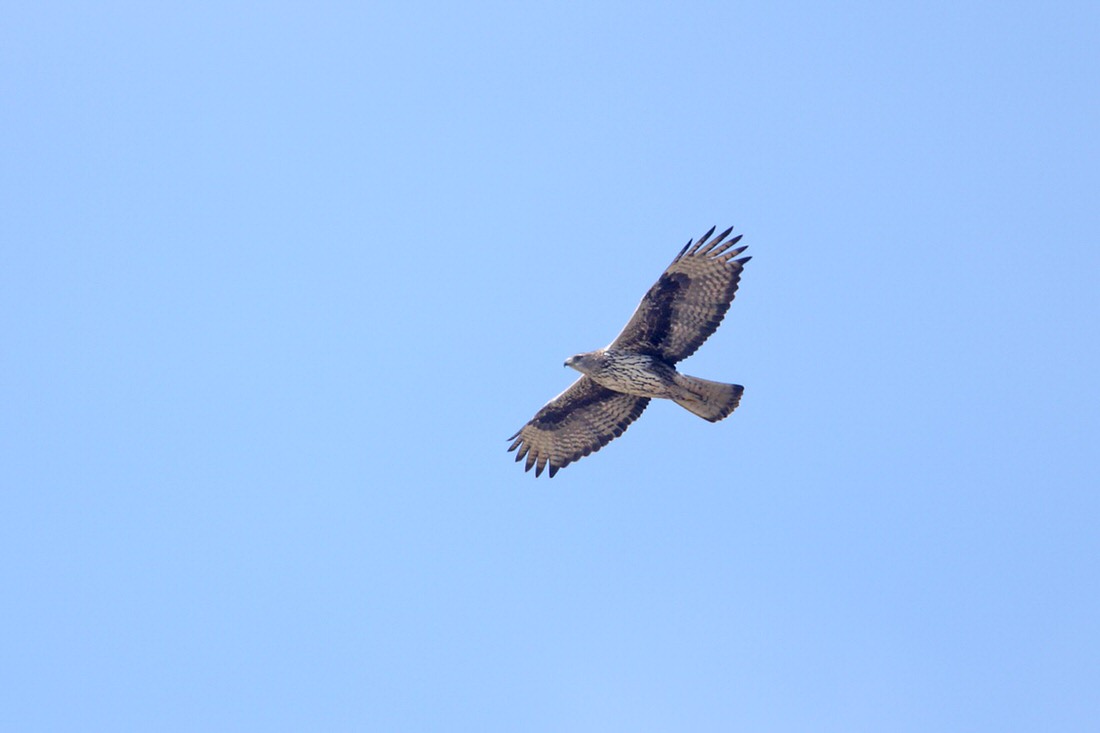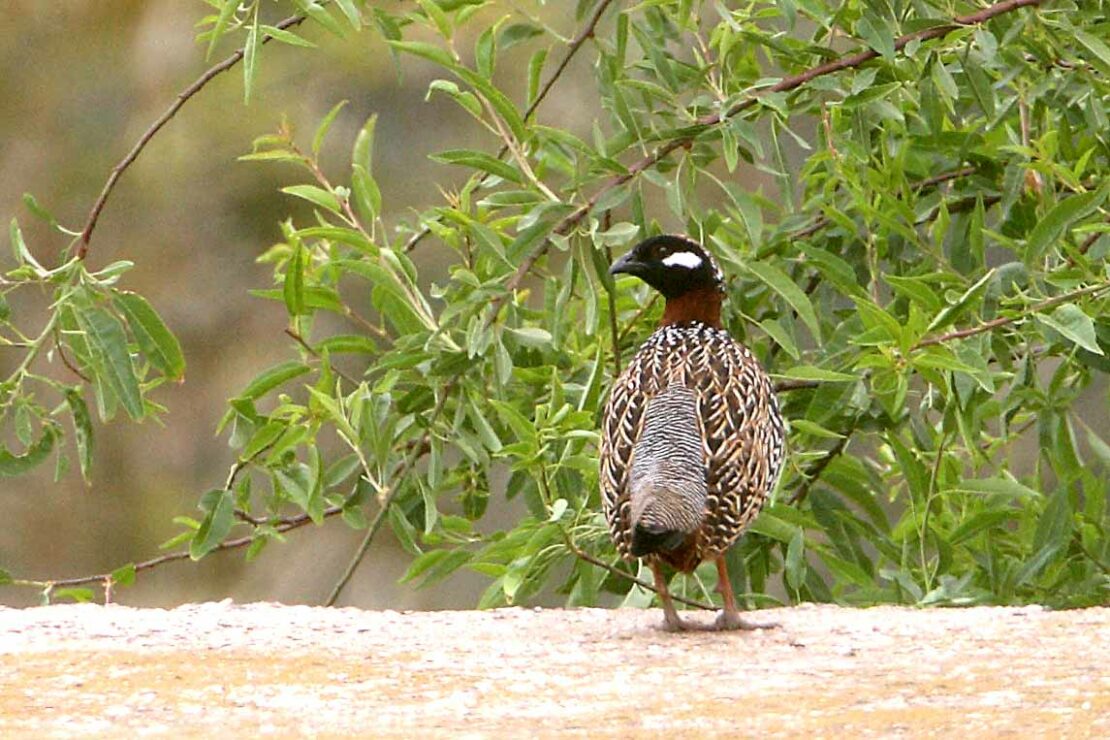 The camp moved down to the Famagusta Wetlands, a series of urban wetlands and salt marshes upon which the city is built, and which collectively are among the islands most important wetland complexes. Starting at Silverbeach Marsh we saw Spectacled Warblers and discussed its restricted local and global distribution, also three Eurasian Curlews, while five Spotted Redshank were feeding in deep water.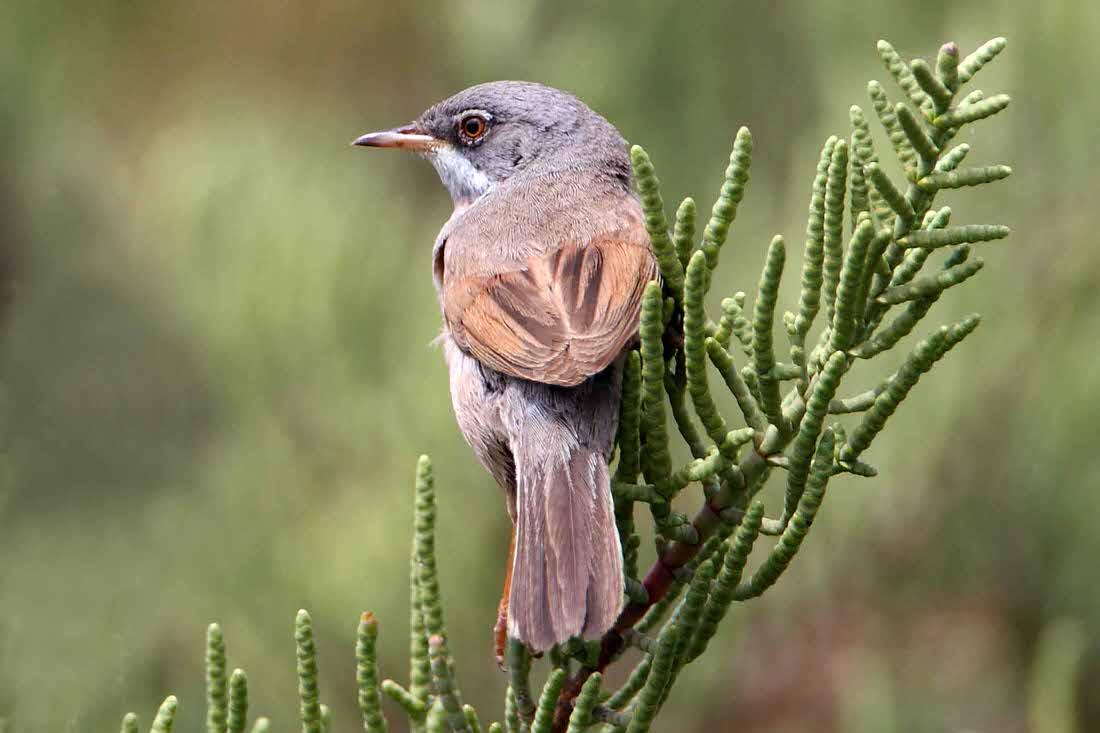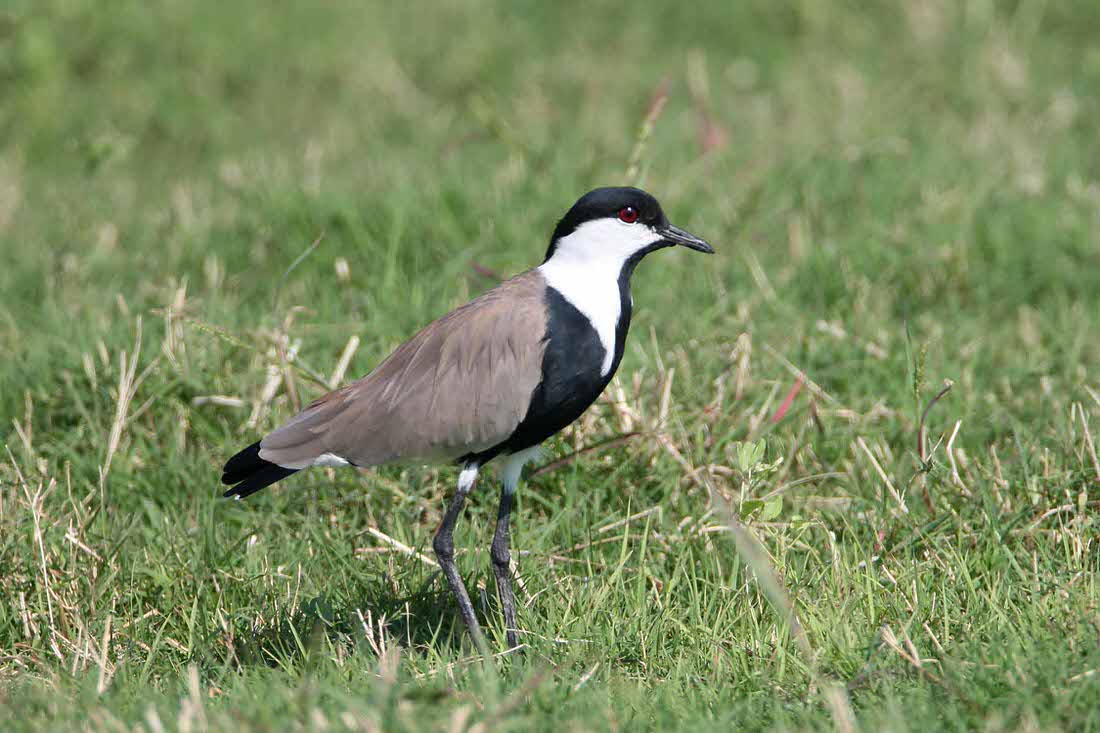 The designation of the site as an Important Bird Area was discussed in light of the fact that ten to twenty Eurasian Curlew regularly winter at the here, an IUCN Red List Near-threatened species. Despite this, ongoing threats such as unrestricted vehicle access and development were clear. At nearby Glabsides Beach, where we ate our picnics, two Grey Plovers were accompanied by a Curlew, Kentish Plover and a Greenshank, while an Audouin's Gull was resting on a rocky headland. We discussed our bicommunal monitoring of the species at the Kleides islands, the threat to seabirds of invasive species and KUŞKOR's ongoing biosecurity work there.
After lunch as the bus pulled up to Gülseren (Neapolis) there was a scramble to get off to see the Greater Flamingos which numbered 700 – 800 individuals, while Shoveler, Water Rail, Lapwing and Spur-winged Lapwing were among those added to the list.
We then met with KUŞKOR volunteer Asuman Koyucu who guided the camp at Ayluga (Agios Lucas). Bonelli's Eagle which had eluded us in the mountains, circled over the lake and was joined by a Marsh Harrier, and then an Osprey. The tired camp then returned to Tatlısu for some down time. But, all hands were on deck again to set up mist nets before dark during which a few Robins were caught as well as a Cyprus Scops Owl, which bounced out of our net but was seen clearly hooting in branches above, while we discussed island endemism.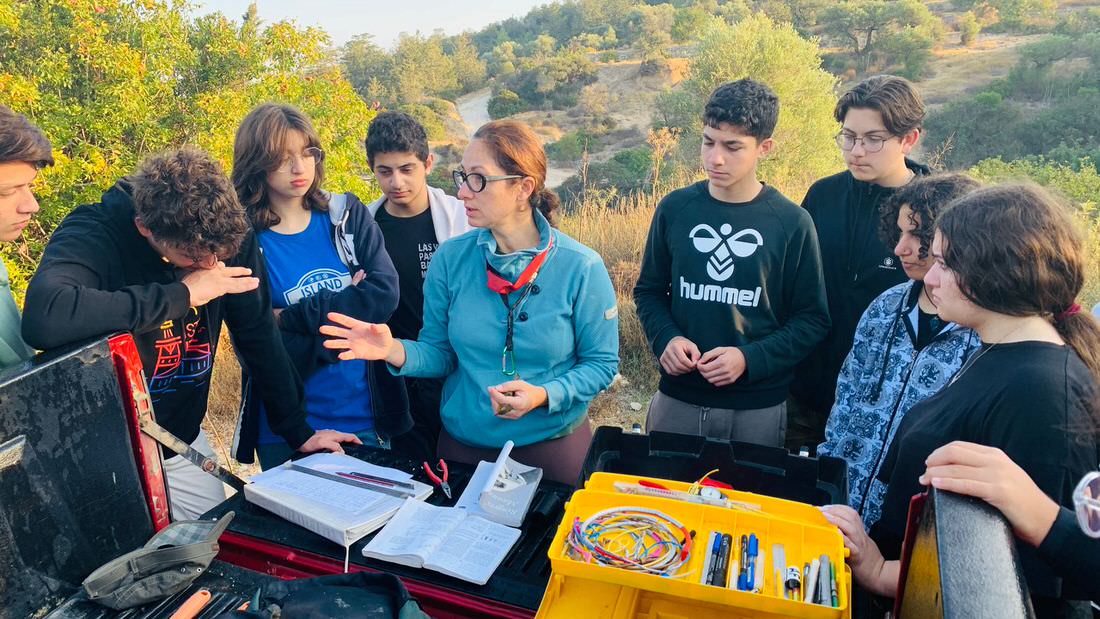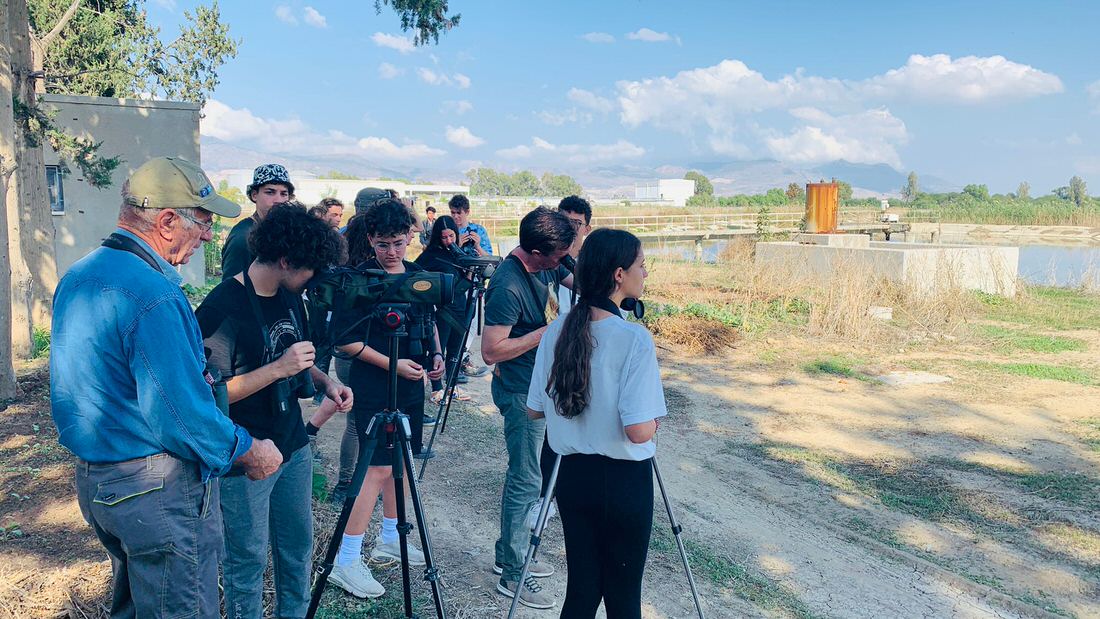 On Sunday morning, more Robins and a Blackcap were trapped at dawn and we then met with the BirdLife Cyprus staff at the Haspolat (Mia Milia) Water Treatment Plant which also forms part of an Important Bird and Biodiversity Area.
The camp was a great experience and thoroughly enjoyed not only by the participants, but also the organisers! We'd love to hold it again.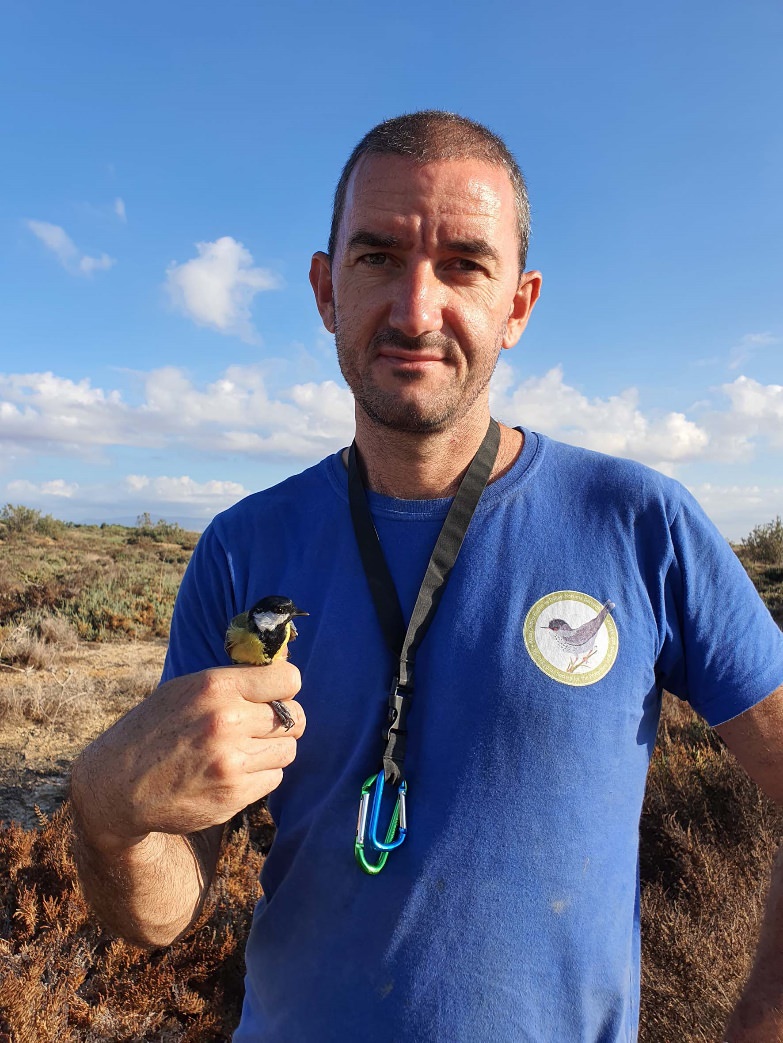 Robin Snape is a Research Fellow at University of Exeter and has worked as a conservation biologist in Northern Cyprus for over fifteen years. He is supported by the grass roots NGOs KUŞKOR (www.kuskor.org) and SPOT (www.cyprusturtles.org), who endeavour to deliver conservation actions through research, advocacy, education and mitigation of human impacts.