Training on "Raptor Identification and migration count", Galala, Egypt
Guest blog by Haitham Mossad
For the second successive year Nature Conservation Egypt (NCE) has organized a full spring raptor migration count on top of the Galala Plateau on the Red Sea coast of Egypt. The NCE team counted more than 379,000 birds during 90 days.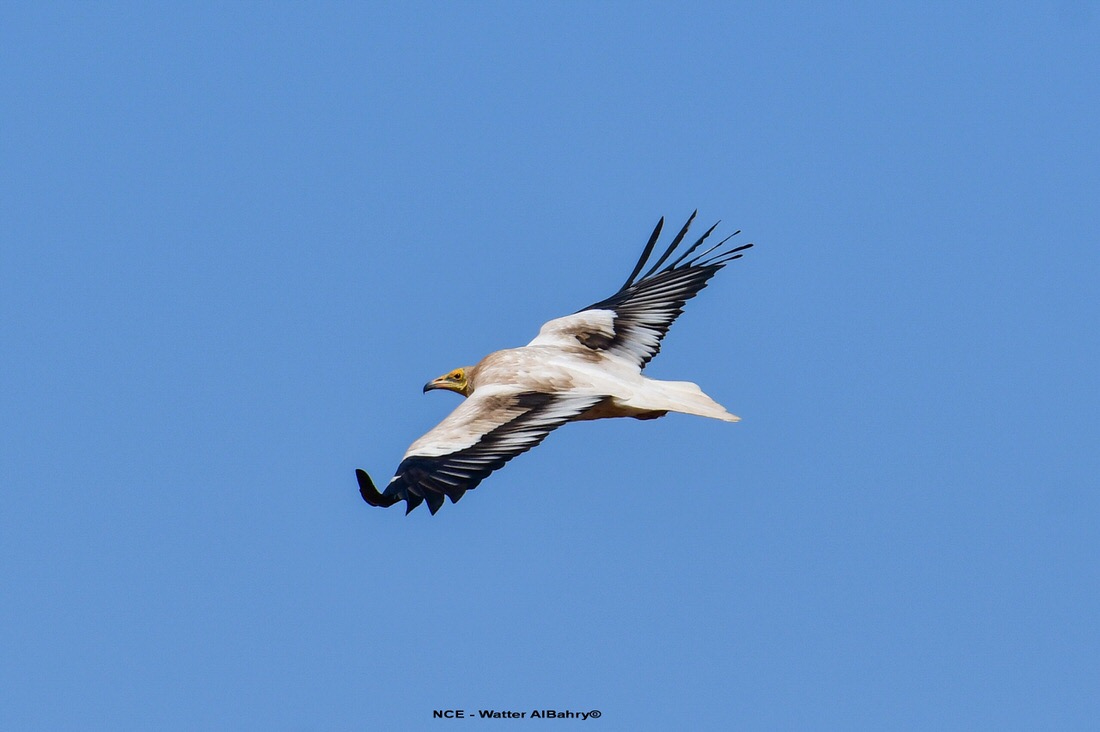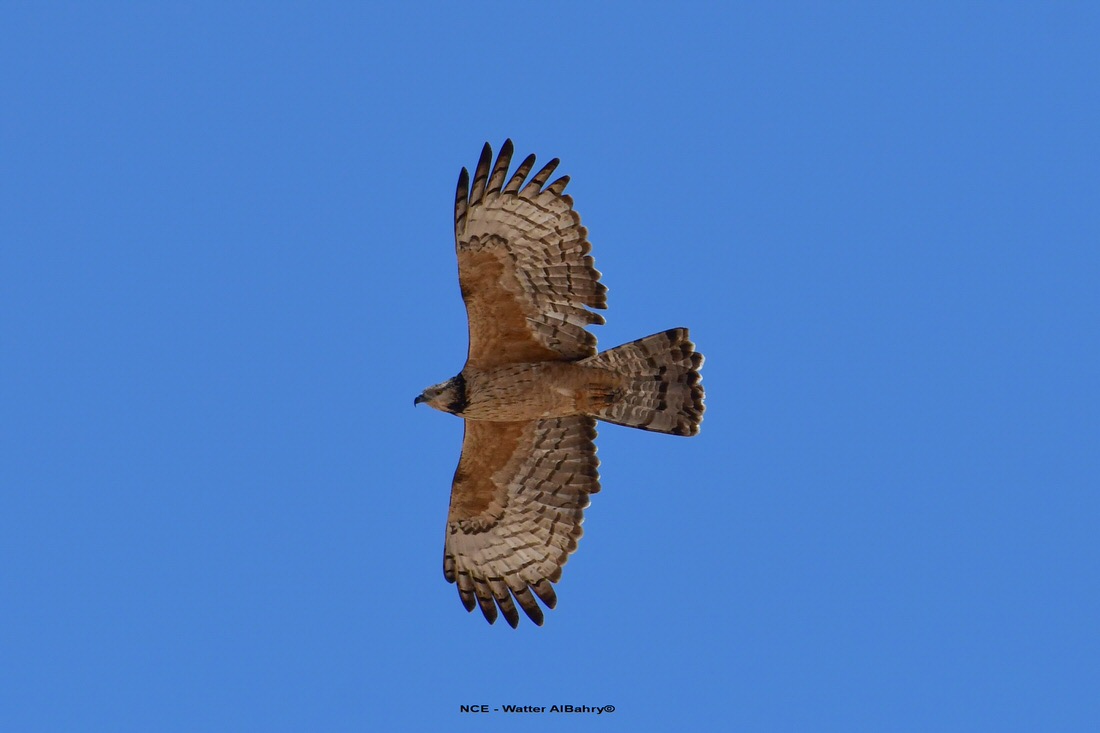 Galala Raptor Count started in the spring of 2022, an initiative of NCE with the support of the Egyptian Vulture New Life Project, the Royal Society for the Protection of Birds, the Bulgarian Society for the Protection of Birds and the Ministry of Environment in Egypt. The site is on the top of Galala Plateau with an exceptional view of the Red Sea, where you can have very close views of thousands of migrating raptors at eye level, or sometimes below you under the top of the plateau. The result of last year's count is published in Sandgrouse.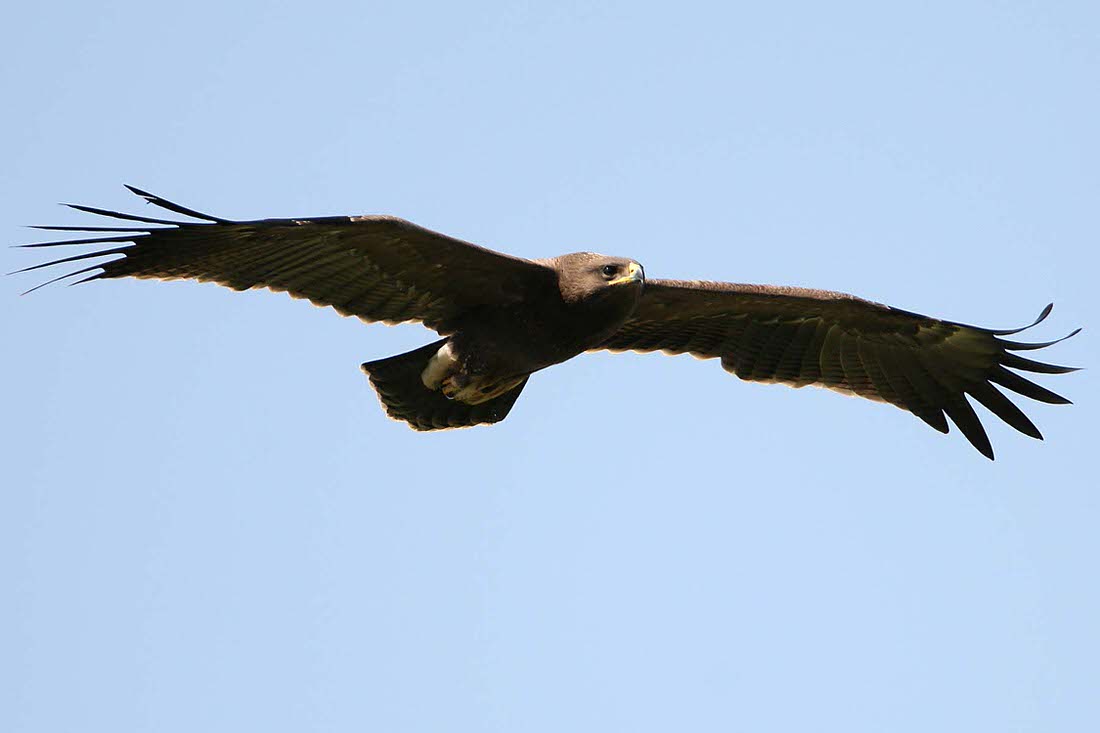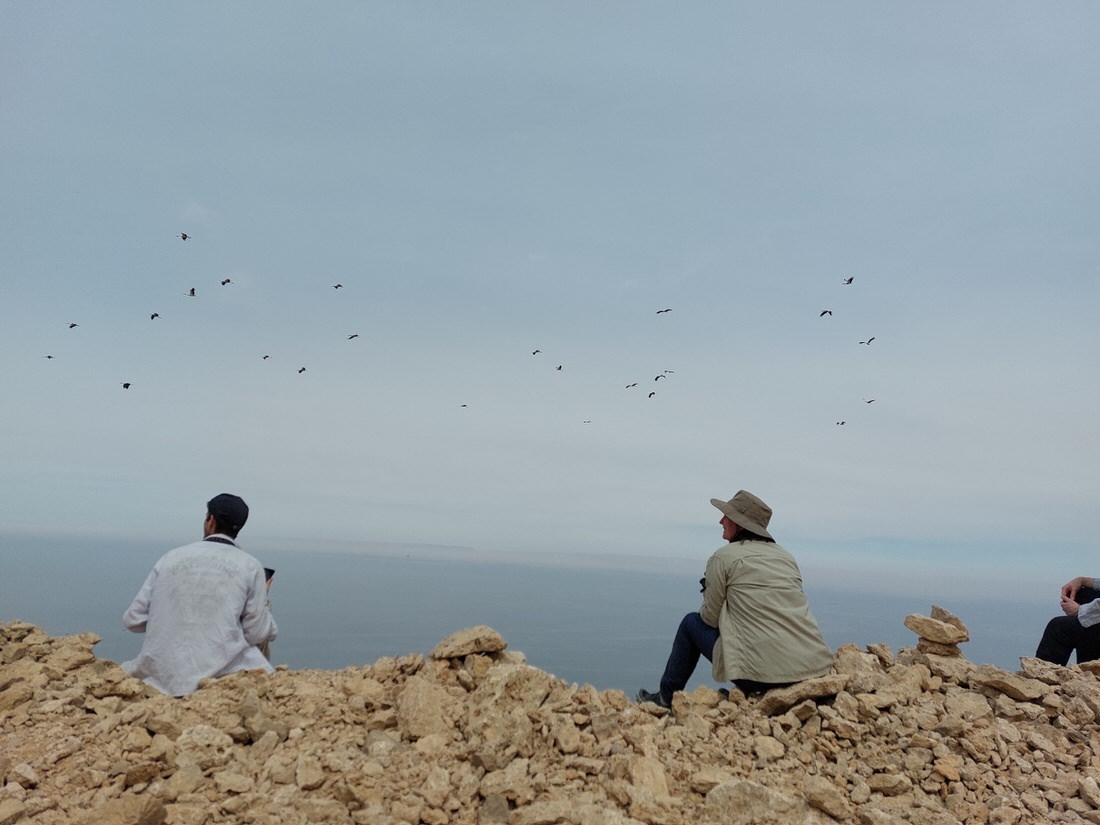 Table of the most numerous raptor species recorded in the two spring counts
| | | | |
| --- | --- | --- | --- |
| Common Name | Latin Name | 2022 | 2023 |
| Steppe Buzzard | Buteo buteo vulpinus | 224566 | 196271 |
| Steppe Eagle | Aquila nipalensis | 15851 | 21256 |
| Lesser Spotted Eagle | Clanga pomarina | 14773 | 13162 |
| Short-toed Snake Eagle | Circaetus gallicus | 5839 | 4805 |
| European Honey Buzzard | Pernis apivorus | 4573 | 9048 |
| Egyptian Vulture | Neophron percnopterus | 1258 | 1243 |
This year with a generous support of OSME's Youth Development Fund and Nautica Environmental Associates. NCE organized a training programme on "Raptor Identification and migration counting" in cooperation with Galala University. The eight days programme aimed at building the capacity of university students and early careers in the field of ornithology. Ten trainees were chosen from a long list of applicants. Both at Galala University and Galala Bird Observatory, the NCE team carried out the training programme which included a mix of theoretical and practical sessions.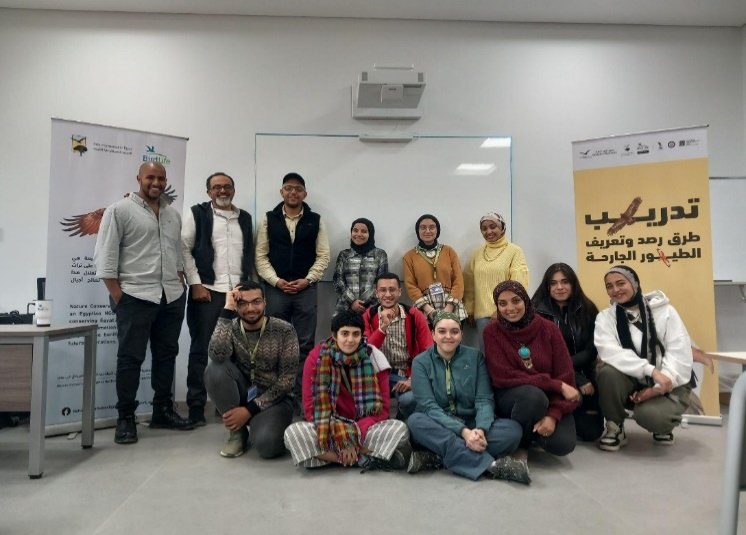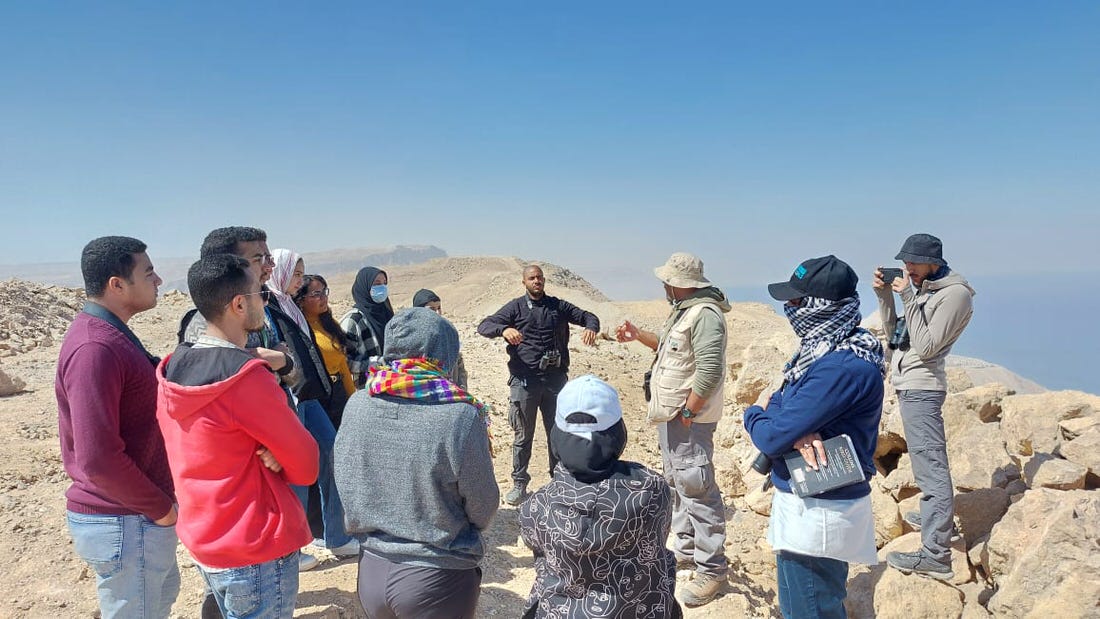 Theoretical sessions focused on an introduction to birds, bird migration, pressures and threats, the need for data and science for conservation planning and management. Common terminology was discussed and defined, such as sampling and census techniques, counting and estimating bird numbers, especially when migrating, and monitoring bird populations. We focussed on the importance of Citizen Science and also the ethics associated with bird watching and monitoring. Practical sessions explained how to use telescopes and binoculars; safety in the field; recording weather conditions; scanning and spotting birds; how to count birds, counting different group sizes and mixed species groups; data logging using the Trektellen app; and the different techniques used by birds on migration use, which introduced the importance and understanding of such terms as thermals, uplifting and wind direction.
The programme was well received by participants. By the end of the training, many of the Galala University students expressed their interest in continuing to develop their education and skills in bird monitoring and ornithology. Some of the trainees demonstrated a level of skill that enabled them to take part in the formal Galala Raptor Count after the training programme was completed.
Trainees' feedback
"The training programme was amazing; it exceeded my expectations! It was my first time identifying and counting raptors and to be truthful, I am honoured to have met the NCE team. I learned a lot from their expertise and witnessing their passion was inspiring. This experience reignited my own passion and I hope I get the chance to help with any future activities! I wish you the best of luck with future plans for the Galala Bird Observatory, hopefully it's up and running soon to spread more awareness on the importance of birds". Manal Fahmy
"I really enjoyed the focus on practical fieldwork rather than theoretical work. I also liked the observatory and appreciated its importance as a flyaway bottleneck site, especially after seeing critically endangered species passing close by. I really enjoyed my time with the other trainees and the NCE team members" Doaa Madany.
Next spring, NCE is planning to organize a full count at more than one point in Galala and also undertake another youth training programme. To be able to achieve that, more people and resources are needed. If you are interested please send an email to info@natureegypt.org.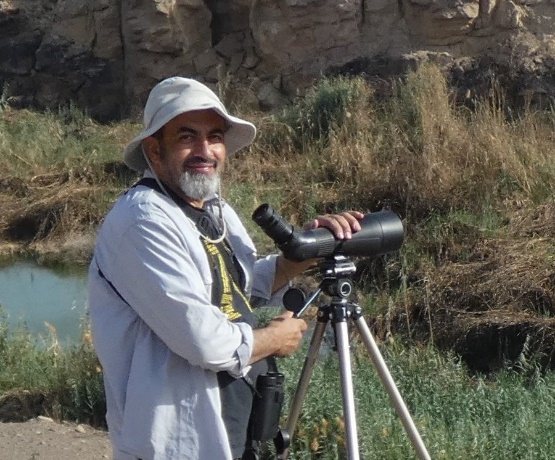 Haitham is the Conservation Director for Nature Conservation Egypt, joining two years ago. He holds an MSc in Ecology and is now working on his PhD on the behavioural ecology of waterbirds along the River Nile in Egypt.