VOLUNTEERS NEEDED TO JOIN RAPTOR MIGRATION CENSUS IN TURKEY
Doga Dernegi the BirdLife partner in Turkey are establishing long-term population monitoring of raptors on their autumn migration. They are seeking experienced volunteers to join the monitoring teams in Adana Province.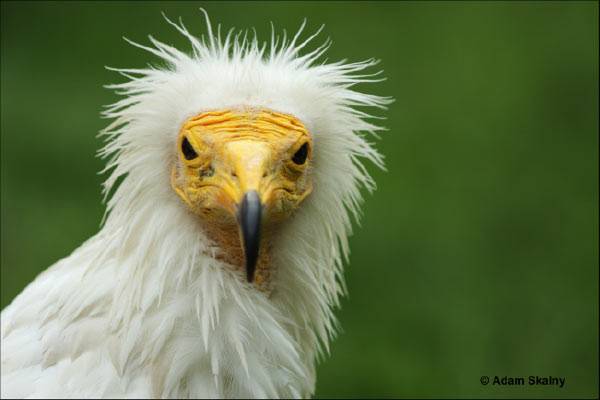 The full details are given below and anyone interested should contact DogaDernegi directly via their website.
Location: Adana Province, Turkey
Duration: 15 August 2014 – 15 October 2014
Job Type: Volunteer. Number of Openings: 10
Application Deadline: Open until filled.
Job Description: The Egyptian Vulture is an endangered raptor that is widespread across southern Europe, Africa, and Asia. Birds from SE Europe migrate around the eastern coast of the Mediterranean Sea, and pilot work in 2013 identified suitable raptor migration monitoring stations to count Egyptian Vultures and other raptors in southern Turkey. In 2014, the first full fall migration census will take place near Sarimazi, Adana province, Turkey. This project is a collaboration between several BirdLife International partner organizations leaded by DogaDernegi, and will offer spectacular views of mass migration (>100.000 raptors of >20 species, >100.000 storks and countless smaller migrants).
Duration: 15 August 2014 – 15 October 2014, but applicants are welcome to participate for only parts of this period. Minimum duration of commitment is 2 weeks for highly skilled participants, 4 weeks for volunteers who will require substantial training.
Duties: (1) daily observations and censuses of all migrating raptors, with a particular focus on Egyptian Vultures; (2) assisting in data entry; daily chores around the field base.
*Basic housing (shared rooms), local transportation, and basic food will be provided.
Required qualifications: Keen bird watcher with good eyesight and raptor identification skills; physical fitness to endure exposure to direct hot sunlight for > 8 hours every day (7 days a week); ability to follow established protocols and record data accurately; proficiency with computers and data entry; must be flexible and capable of working independently and as part of a culturally diverse team.
Preferred qualifications: experience in raptor migration monitoring; valid driver's license and a good driving record.
To Apply: Please return your application to DogaDernegi at "doga at dogadernegi.org" together with a CV and a cover letter quoting 'Ref: RMC2014' in the e-mail subject line