Latest on Aqaba Bird Observatory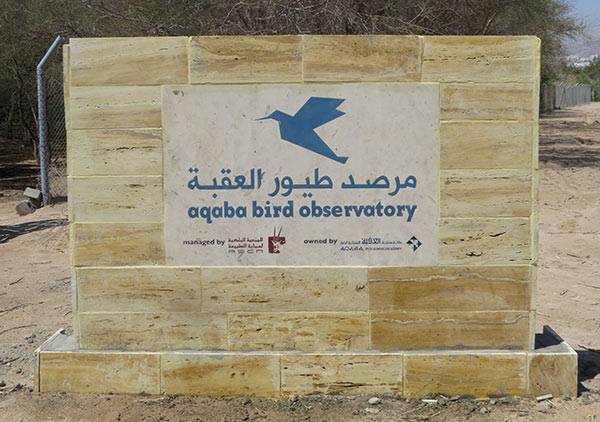 Aqaba Bird Observatory gate © Feras Rahahleh.
a) To visit the observatory requires only a ticket, which costs 7 Jordanian dinars for a day. Tickets are obtainable from the tourist information office in Aqaba and from some of the main hotels.
b) The observatory is closed on Fridays and open on other days from 08.00. Last entry is at 15.00 and visitors must leave by 16.00. However, groups of five or more can stay longer – but only by prior arrangement with the Manager.
c) To access the observatory, head out of Aqaba on the airport road. Just short of the airport there is a left turn, sign-posted to Eilat. At this turning there is also a signpost to the Observatory. Follow the Eilat road for a few hundred metres to a military checkpoint (you are not yet at the border checkpoint). Have the observatory ticket and passport ready for inspection. After the checkpoint, continue for about 1 km towards the border and the crossing into Israel. The observatory entrance is on the left, about 400m before the border checkpoint.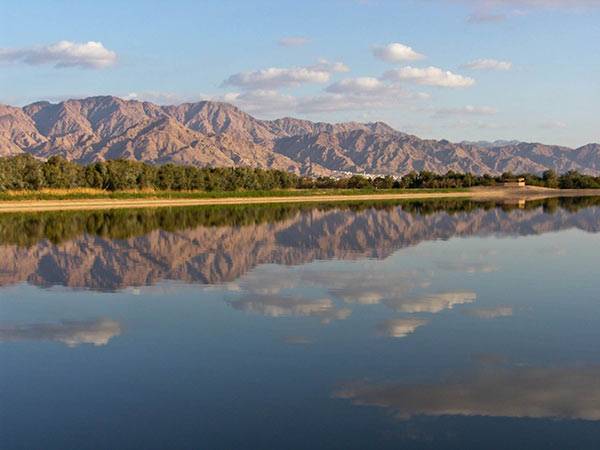 Aqaba Bird Observatory © Feras Rahahleh.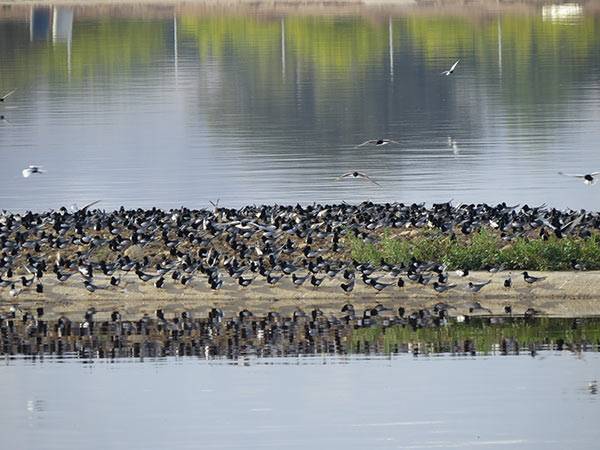 White-winged Tern colony at Aqaba Bird Observatory
A flock of White-winged Black Tern at Aqaba Bird Observatory © Feras Rahahleh.
d) At the observatory, report to the visitor centre , which is the first building you come to after the entrance.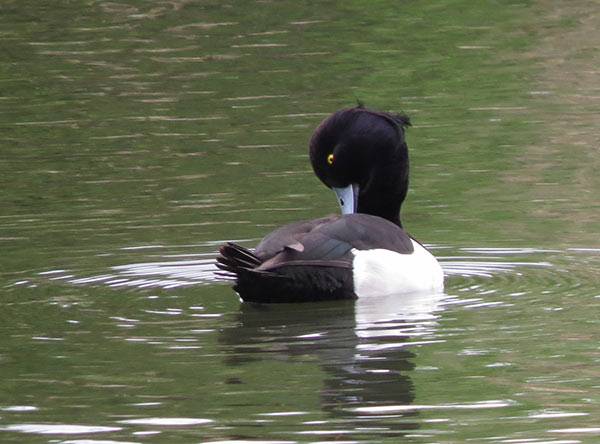 Tufted Duck at Aqaba Bird Observatory © Feras Rahahleh.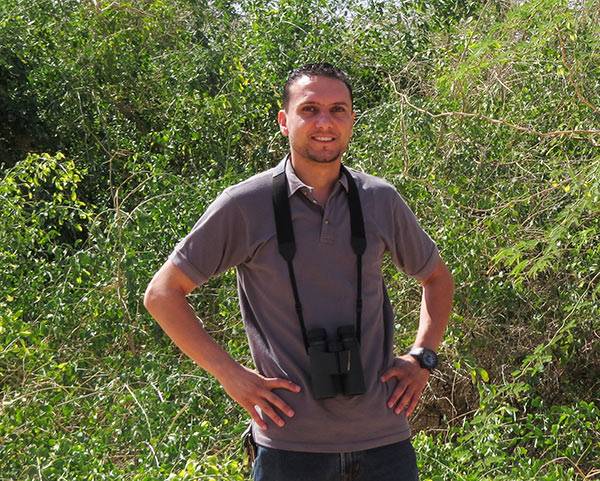 e) The Observatory Manager is Eng. Feras Rahahleh. His contact details, as of late March 2014:
Tel: +962 3 205 88 25
Fax: +962 3 205 88 27
Mobile: +962 7 979 90 450
PO Box 2227
Aqaba – Jordan.
Email: feras.rahahleh 'AT' rscn.org.jo
Facebook: www.facebook.com/aqababirds
Contact Feras before visiting, for any updates to the above. Check also the RSCN website http://www.rscn.org.jo/