Hunting/illegal killing of birds in the OSME region and the Mediterranean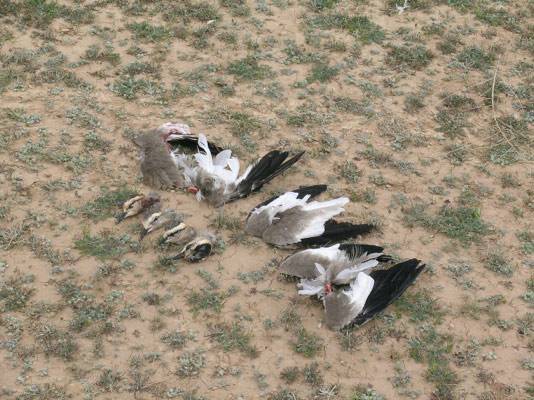 Biodiversity is under greater pressure than ever before. Of the 10,000 or so bird species across the globe, approximately 1 in 8 are threatened with global extinction. Hunting is one of the key threats to many bird species, and is believed to be a particular problem in the OSME region. Remarkably, there is little quantitative data on the number of birds that are killed each year. Even the species of birds that are targeted is poorly understood.
We know that some of the rarest species in our region are illegally killed by hunters, with well reported records of the Critically Endangered Sociable Lapwing and Northern Bald Ibis being killed. On social media there are regular images of piles of reasonably common migratory birds being proudly displayed by hunters. However, before conservation organisations and government agencies can introduce effective measures, we need to understand more about the scale of the problem.
BirdLife International have initiated a review of illegal killing of birds in the Mediterranean, that includes Cyprus, Egypt, Georgia, Israel, Lebanon and Syria from the OSME region. The review is the first comprehensive assessment of the current situation with regards to the scale of illegal killing of birds. Importantly, the review will serve as a basis for future conservation and advocacy priorities across the Mediterranean.
A review of the current situation has been undertaken and data on illegal killing compiled by BirdLife partners. BirdLife International are now consulting on the work to date and seeking views from experts across the region.
OSME members and supporters are encouraged to contribute to this consultation by visiting the Birdlife International Globally Threatened Bird Forum at:
http://www.birdlife.org/globally-threatened-bird-forums/2014/10/review-o…
Comments are due in by the end of December.
Questions should be directed to Claire Thomson at Birdlife International claire.thompson@birdlife.org