Help count 10,000 raptors in the Batumi sky
Dear Birders,
have ever wondered how 10.000 raptors would look in the sky?
Visit Eurasia's largest bottleneck for autumn raptor migration with up to 1.000.000 raptors in a single season.
The Batumi Raptor Count survey the tremendous migration each year between
17 Aug until 16 Oct
and offers a variety of activities.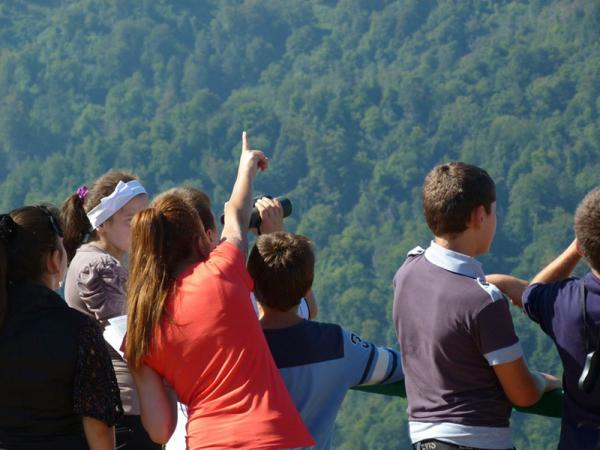 Raptor Count:
Strenghten our survey team for at least 2 weeks. We are seeking enthusiastic and dedicated raptorwatchers to participate in the count, receive identification training, and learn up to 35 raptor species. Our team of counters is very international and usually small groups meet there for additional independent field trips into the regions of the Caucasus.
http://www.batumiraptorcount.org/
Stay in guesthouses:
Several guesthouses welcome you to stay in the bottleneck, you will directly contribute to the community-based conservation program by being accommodated in Georgian guesthouses while you can arrange your time independently or spontaneously join regular day trips to the area around Batumi.
http://www.batumiraptorcount.org/visit/visitor/birding-and-guesthouses-batumi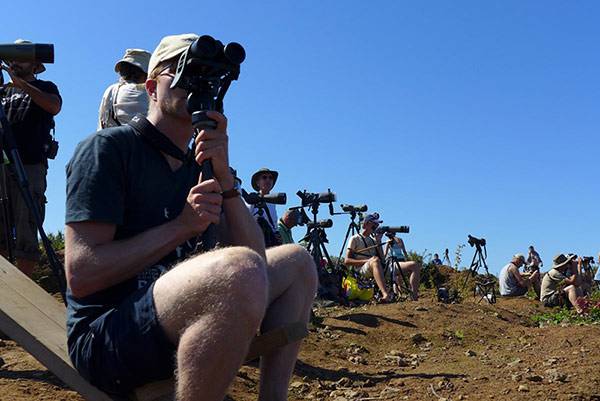 Batumi Package trips:
For this autumn we have 3 different package trips ready, to discover the most of Batumi migration.
The main high-end event is the Batumi Birding Festival, from 13 until 20 september. Get an unforgettable birdwatching experience, with highly diverse bird migration, top talks and interesting workshops at a four-star hotel. http://www.batumiraptorcount.org/projects/batumi-bird-festival
More low-key events, but with a similar program are the Birding weeks. You get a similar set of day trips like the festival but stay in the village guesthouses, perfect for enjoying authentic Georgian culture and a with decent comfort level. The evening lectures are held in the village café and given by BRC-volunteers.
This year, we'll have the Batumi Honey Week from 30 August until 6th of September. The week is timed to coincide with the Honey buzzard and Montagu's harrier peak, and is likely to be very spectacular.
The second one, the Batumi Eagle Week will take place from 27 september until 4 october and is timed to coincide with Steppe buzzard and eagle migration.
With Batumi Birding Ltd. you can explore the diversity of bird species along the coast, the steppes and mountains of the Caucasus. Check out our Kazbegi and Caucasus extensions. All trips are lead by specialists guides .
http://www.batumibirding.com/ (Website launch in May 2015)
Join an expedition:
During spring our host, the Georgian Society for Nature Conservation – SABUKO, offers expedition to remote areas of the Caucasus, where you can participate in monitoring programs of rare breeding birds, such as Imperial Eagle, Egyptian Vulture or Saker Falcon.
Best regards
BRC Team