Illegal bird killing in the OSME region – OSME Summer Meeting update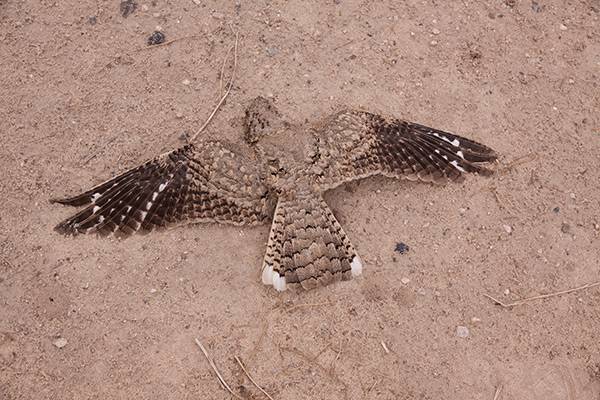 It is now less than three weeks until the annual OSME Summer Meeting, which this year is focused on illegal bird killing in the OSME region. The meeting, which incorporates the OSME 37th AGM, will be held at the BTO Head Office in Thetford on Saturday 4th July.
We have five excellent speakers lined up to talk about various aspects of illegal bird killing. To start the proceedings, the BTO's Director, Andy Clements, will give an overview of the value of bird monitoring. It is crucial to understand population numbers, trends and reasons behind declines if effective conservation solutions are to be implemented, and the BTO are world leaders in collecting and understanding such data.
Many countries and regions do not have comprehensive data on which to base conservation actions, but there is often much information to be gleaned via the so called grey literature and expert opinion. Anne-Laure Brochet of BirdLife International will present some initial findings of a review of illegal bird killing in the Mediterranean.
After lunch we will hear Oliver Reville talk about addressing illegal hunting at Batumi (Georgia) through education and awareness raising. The Batumi Raptor Count and BirdLife Georgia have been undertaking excellent work with the local community to address the shooting of a range of birds, especially raptors. Indeed, OSME have been proud to support two separate projects through the Conservation and Research Fund.
Assad Serhal, the Director General of the Society for the Protection of Nature in Lebanon (SPNL), will talk about how they have been working with local hunters in Lebanon to develop sustainable hunting practices. The results of the project so far have been impressive and could act as a model for other countries with similar unsustainable hunting issues.
The final talk of the day will be by Simon Wotton of the RSPB on monitoring illegal bird trapping: a vital part of the long-running campaign to halt bird killing in Cyprus. Along with Malta, Cyprus is probably one of the best known examples (at least in Europe) of conservationists campaigning to halt the killing of birds on migration.
On behalf of OSME Council, I very much hope that you can attend the Summer Meeting. For those that can't make the day, Charlie Moores from Talking Naturally will be producing a podcast that will be available online after the meeting. And of course, you can follow us on Twitter using the hashtag:
#osmeconf15
Dr Rob Sheldon
Chairman, OSME
(Please note that two of the speakers have changed from the insert that was posted with the last issue of Sandgrouse and from the previous blog post on this subject . Apologies for any inconvenience).