Sociable Lapwing Migration Update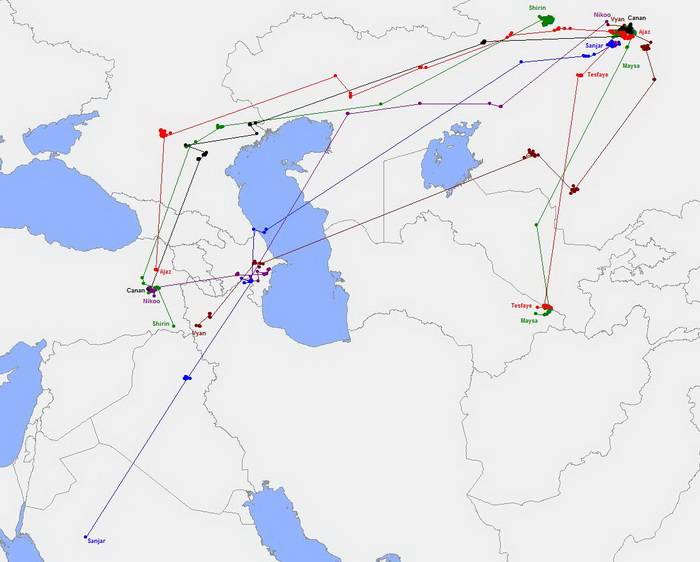 OSME has received exciting news from Birdlife International on the monitoring and tagging of Sociable Lapwing – which has been financially supported by OSME's Conservation and Research Fund for a number of years. On 28 September, a post on their website reported that 1,524 Sociable Lapwings in four flocks, had been seen three days earlier by the monitoring team in Uzbekistan, the biggest number recorded in recent times away from the western flyway hotspot in Turkey/Syria. This number then rose to 2,210 with the arrival of a further 700 birds and is now the third largest flock that has been recorded by the team, and definitely the largest congregation on the Eastern flyway. Birdlife notes that there may be a need to consider revising the assumption that the western flyway is the bigger of the two, and to consider the possibility of unknown wintering areas in Pakistan and India.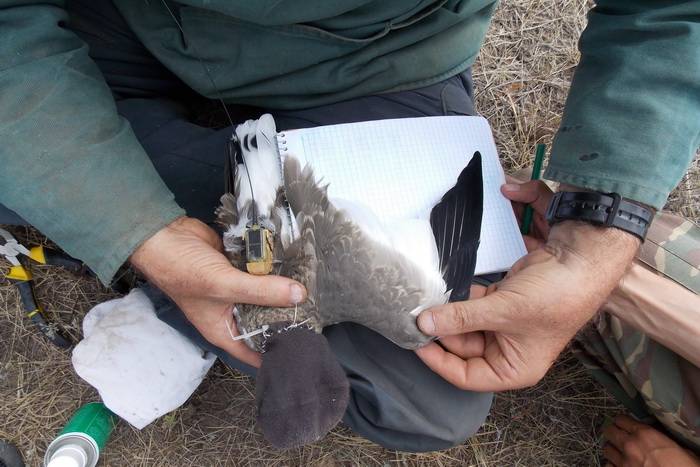 The Uzbekistan team led by Anna Ten reports that flocks of hundreds of birds are being seen daily, and it seems that they roost around Talimarjan Lake during the day, flying out into the desert to feed at night, quite possibly over the border into Turkmenistan. Several birds with rings have been seen, one which was ringed in 2009 by Maxim Koshkin in Korgalzhyn, and so is now seven years old.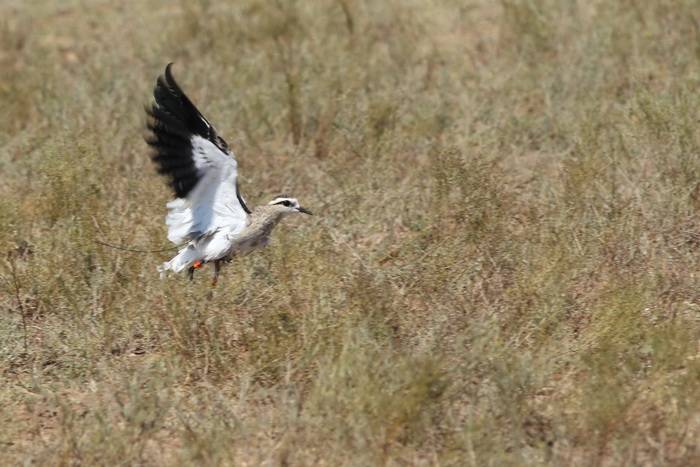 Concerning the tagged birds, a 5 October posting reports that while Vyan initially seemed to be taking the eastern route, he headed back north-west and then flew straight to Azerbaijan, an unusual direct flight across the Caspian Sea. Five of the tagged birds are heading towards the Middle East and North Africa, with Sanjar already in Iraq. Nikoo and Shirin are taking a break on the Muş-Bulanık plains in Turkey, a well-known stop-over site although each took a completely different route to get there – Shirin via southern Russia, and Nikoo through Azerbaijan. Ajaz and Canan are still in southern Russia (and although Viktor Fedosov has been looking, Ajaz has remained elusive and there are few sightings of any Sociable Lapwings).
For further details see:
http://www.birdlife.org/sociable-lapwing/2015/09/western-birds-reach-turkey-with-eastern-birds-at-the-uzbekturkmen-border/
and
http://www.birdlife.org/sociable-lapwing/2015/10/vyan-heads-west/
Above photographs courtesy of Rhys Green.