Iran bans the use of Diclofenac – a step towards safeguarding the future of Asia's, Africa's and Europe's vulture populations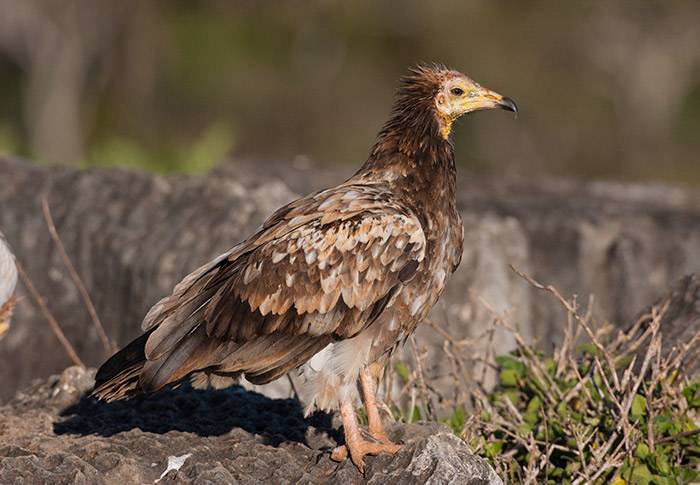 It has been known for some time that the veterinary drug Diclofenac has been the main cause of the unprecedented Asian vulture declines. OSME was therefore extremely pleased to learn of an important announcement made by Iran's representative at the Second Meeting of Signatories (MOS2) to the Memorandum of Understanding on the Conservation of Migratory Birds of Prey in Africa and Eurasia (Raptors MOU), held 5-8 October 2015 in Trondheim, Norway. This concerns the prohibition of the drug in Iran, including its use, export or import.
Co-operation between Iran's Department of Environment and the Iran Veterinary Organization as well as the non-government institute, the Tarlan Ornithology Group, is mentioned in the press release as being crucial to the decision to ban Diclofenac.
In particular, Mahmoud Marashi and Alireza Hashemi are mentioned as having proactively taken up the issue. They were assisted by SAVE (Saving Asian Vultures from Extinction) and by Chris Bowden of the Royal Society for the Protection of Birds (RSPB) following on from discussions with Alireza Hashemi at the July LIFE+ Egyptian Vulture meeting.
It is hoped that mounting pressure will lead the European Union to ban the use of the drug which can be bought commercially in Italy and Spain.
The full press release can be read on the SAVE (Saving Asian Vultures from Extinction) website:
http://www.save-vultures.org/save_latestnews.html#iran
See also Chris Bowden's informative piece on the Diclofenac issue on Mark Avery's website: