Is the Slender-billed Curlew extinct?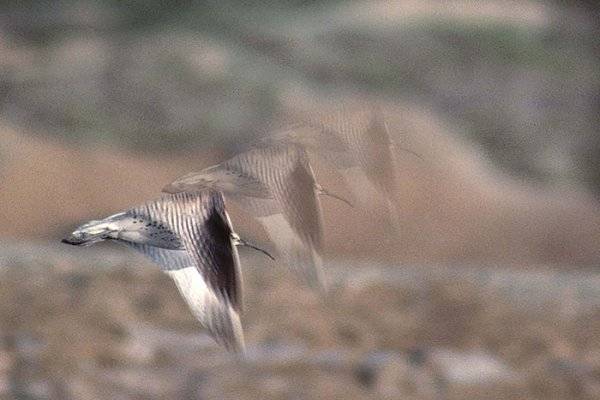 In the latest (November) issue of British Birds, Guy Kirwan, Richard Porter & Derek Scott examine all the historical claims and records of Slender-billed Curlew in the Middle East. It is suggested that many of the published records, especially those from Iran and Turkey, are either erroneous or would not survive modern levels of scrutiny. Only 19 records are considered acceptable, since the first in 1867, and seven of these are under review by the country records committees. The country breakdown for accepted records is: Cyprus (3, but under review), Iran (3), Iraq (2), Israel (1), Oman (5, but under review), Turkey (6) and Yemen (1).
No Slender-billed Curlews have been recorded in the Middle East this century, and it is increasingly likely that this species is sadly extinct. The related Eurasian Curlew and Whimbrel are still relatively common throughout many parts of the OSME region, and we need to do all we can to ensure their continued survival.
See:
Kirwan GM, Porter, RF & Scott, DA. 2015. Chronicle of an extinction? A review of Slender-billed Curlew records in the Middle East. British Birds 106: 669-681.
The above photograph is courtesy of Richard Porter.