Satellite tracking of Dalmatian Pelicans
Guest blog by Abbas Ashoori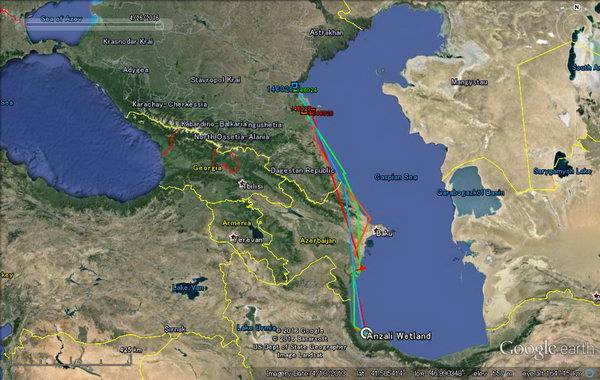 Although the Dalmatian Pelican (Pelecanus crispus) population has increased in some sites in Europe as a result of conservation actions, rapid population declines in the remainder of its range are suspected of continuing and therefore it is listed as Globally Vulnerable by BirdLife International and IUCN.
In recent years, more than 1,000 individuals (5-10 % of the world population), has regularly migrated south to winter in the Anzali Wetland Complex (37˚ 25΄ to 37˚ 30΄ N, 49˚ 25΄ to 37˚ 30΄ E), a Ramsar Site of 19,300 ha. It is located on the southern coast of the Caspian Sea in Gilan Province. The Dalmatian Pelican is one of the umbrella species of Anzali wetland ecosystem and they use the wetland for feeding, resting and roosting. To conserve the pelican internationally, the identification of its migratory routes is necessary baseline information. Therefore, the Department of Environment of Iran and the Japan International Cooperation Agency started satellite-tracking survey by using ARGOS system as a joint pilot activity under the Anzali Wetland Ecological Management Project Phase II (http://anzaliwetland.com ).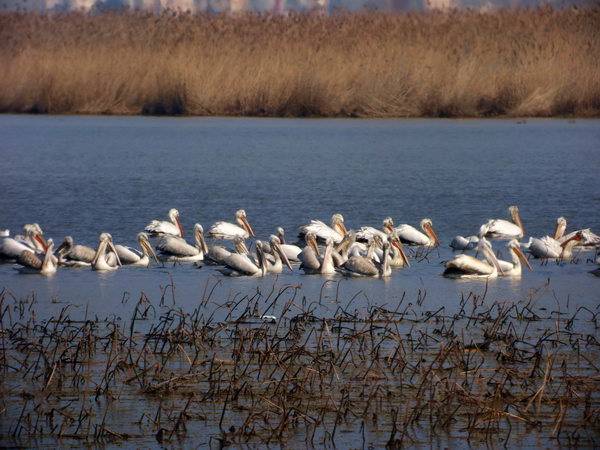 We had many challenges in capturing pelicans. We tried high-speed boats and net-throwing, as well as local methods for capturing ducks, but these were not successful. Finally, we tried another local method – the foot net which is used for catching Pheasants, Woodcock and Common Snipe which has the local name of Taleh-mar or Varzom-taleh. We made 25-foot nets, which we placed on the resting and roosting sites of the Dalmatian Pelicans in dry parts of the wetland and old reed beds. In four days we had captured four immature pelicans.
PTTs (Platform Transmitter Terminal) and rings were attached to the captured birds which were released immediately – on 2 & 3 March 2016.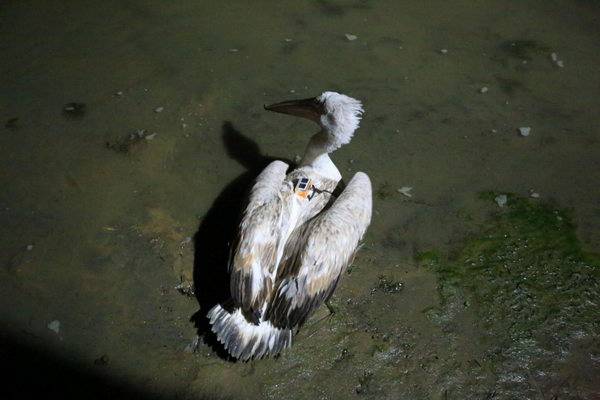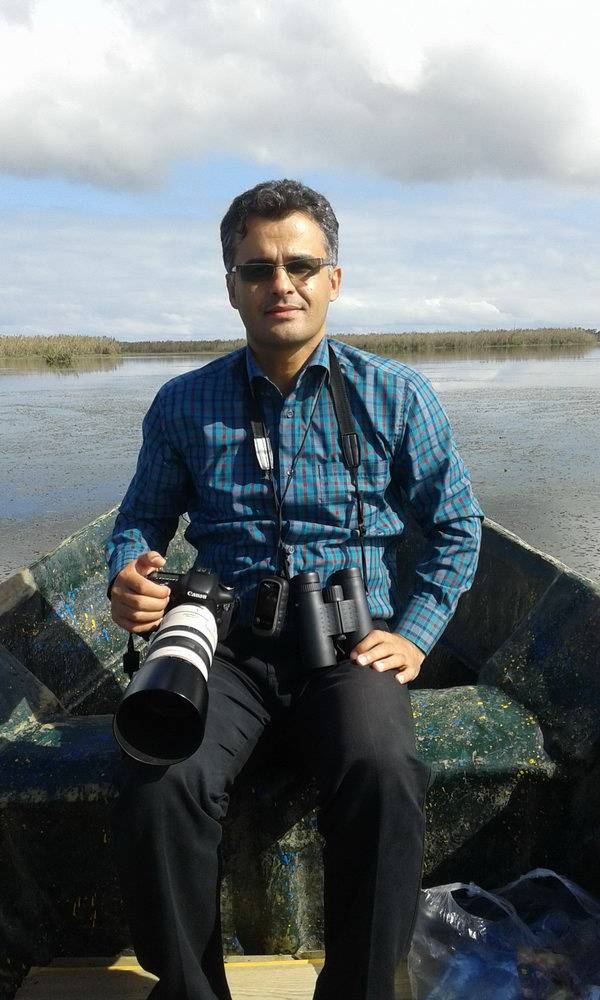 Abbas Ashoori is a young Iranian ornithologist and PhD Candidate in Environment – Biodiversity at the University of Agricultural and Natural Resources Sciences, Gorgan, Iran. He is an adviser on birds for the Department of Environment in Gilan Province and a member of Iran bird records committee.