Happy New Year from OSME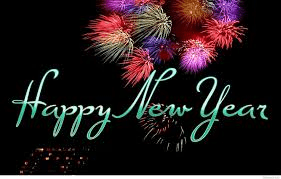 It has certainly been a busy and productive past 12 months for OSME. Over the last year we have seen the amount of money we have been able to provide projects through our Conservation Fund increase again, with another record breaking year. In 2016 we provided £14,000 to 7 projects, including our largest ever award to a single project of £5,000. This increase in funds is down to a significant growth in donations (our best year ever) from members and supporters, corporate sponsors and a generous contribution from an anonymous donor.
Two editions of our excellent journal Sandgrouse, were produced throughout the year, and included a wide-range of scientific papers and reports from almost every country in the OSME region. We have made more of our past publications freely available online via the Biodiversity Heritage Library, including Sandgrouse up to 2012.
We've been working on two significant projects with BirdLife International throughout 2016. We are now entering the final stages of the publication of an updated Arabic version of the field guide to the Birds of the Middle East. During December the translated text and plates were submitted to the publisher for the production of the final draft, for publication in March 2017. We hope that this landmark publication will help enthuse a new generation of birdwatchers and conservationists across the Middle East. One of the biggest threats to many migratory birds in the OSME region is illegal bird killing, and we have been working closely with BirdLife International on an assessment of the number of birds killed across the Arabian Peninsula, Iran and Iraq. Both of these projects have benefited from the generous support of OSME members and we thank you all for your efforts.
OSME continues to develop its presence on social media and effectively communicates about conservation issues and highlights from around the region. Our following on Twitter continues to grow steadily with approximately 2800 followers, and our new Facebook page exceeded 1300 likes by the end of the year. Linking our increasing range of stories and blogs on our website to our social media output has enabled us to engage with more people across the region.
Although the way that organisations communicate has changed rapidly in recent years, the highlights of the OSME calendar continue to be our annual summer meeting and our presence at the UK Birdwatching Fair. At both of these events we aim to showcase some of the work we do directly with members, and I'd urge you to support both of these events as much as you can. We always welcome as many members and non-members as possible to attend a range of talks at our Summer meeting, which will once again be held at the BTO headquarters in Thetford on the 1st July 2017.
The above are just a few highlights from a really exciting and successful year for OSME. To all our members and supporters, thank you for all of your help over the last 12 months, and may we wish you a Happy New Year and prosperous 2017.
Dr Rob Sheldon, Chairman
Contact me by email: chairman@osme.org