Spring Sandgrouse vol 39-1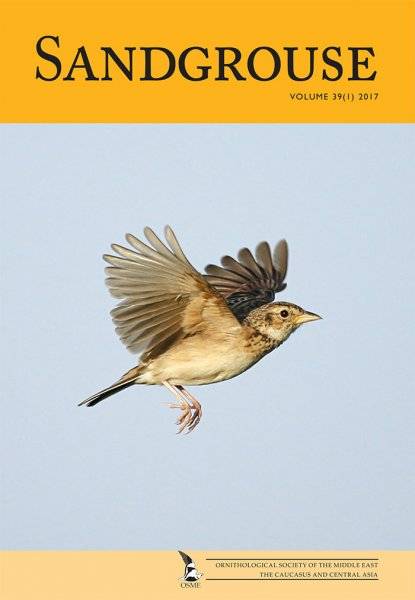 Receiving your copy of Sandgrouse is a sure sign of spring for OSME members! The spring issue of volume 39 is on its way to members and a Singing Bush Lark should start arriving on doormats in the coming few days. This issue of Sandgrouse has articles from all corners of the OSME region, from Desert Larks in Uzbekistan to Steppe Eagles in Egypt, Spectacled Warblers in Cyprus to Hypocolius in Iran, as well as a first record of Asian Dowitcher in Oman. There is an excellent research paper on one of OSME's priority conservation issues – hunting. The paper looks at the habits and motivations of hunters towards shooting raptors at the Batumi bottleneck in south-west Georgia – a project that was supported by OSME's small grants programme – the Conservation Fund.
Anyone not receiving their copy of Sandgrouse in the next week should contact membership@osme.org to check that their membership is up to date. We hope you enjoy the first part of volume 39 of Sandgrouse.