A City Nature Reserve in Astana?
Guest blog by Stephanie Ward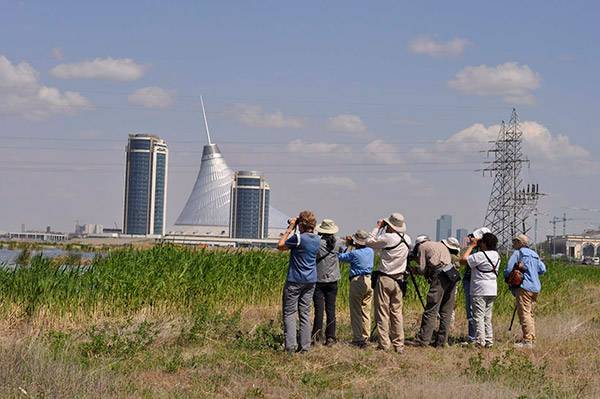 City Nature Reserve in Astana
Back in the spring, the RSPB was invited by the UK Embassy in Kazakhstan to work with the UK Department of Trade and Industry on a temporary exhibition at the World Expo 2017 held in Astana, the capital of Kazakhstan between June and September.
This opportunity has enabled us to promote how we work through the BirdLife partnership to share our technical and capacity development experience with organizations globally. We have been working with our Kazakh partner, Association for Conservation of Biodiversity of Kazakhstan for the last 13 years.
The 2017 EXPO theme is Future Energy and our exhibition is called "Nature as energy for a nation". The future energy of all citizens will be provided by a healthy ecosystem: clean air, clean water, health and wellbeing, healthy food and carbon storage. Our aim in Kazakhstan is to save nature and build nature conservation capacity amongst ordinary citizens, technical staff, government and professionals.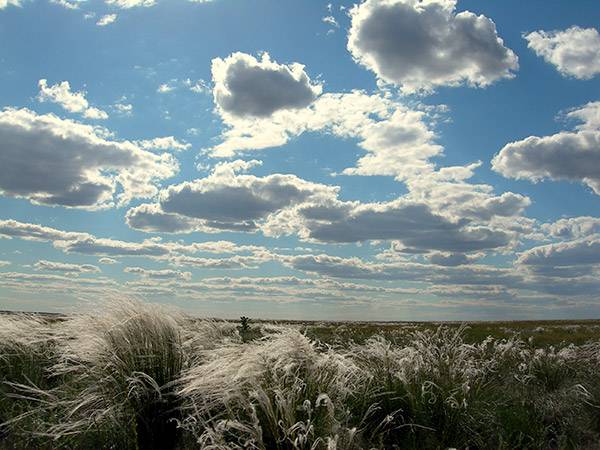 Kazakhstan steppe
Showcasing conservation excellence
We have been working in partnership to protect Sociable Lapwings by using tiny, satellite tags; snow leopards with high-tech camera traps and the ancient saiga antelope with modern land management styles.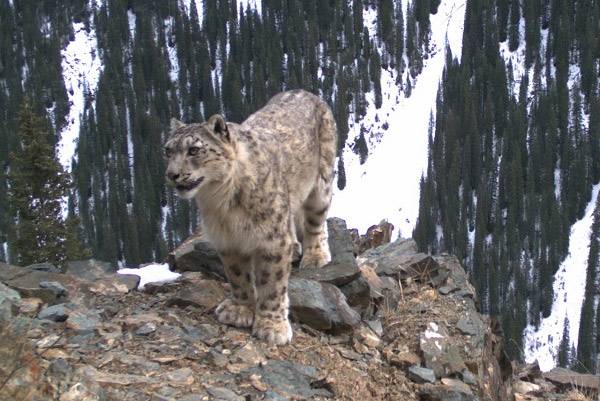 Snow leopard caught by a camera trap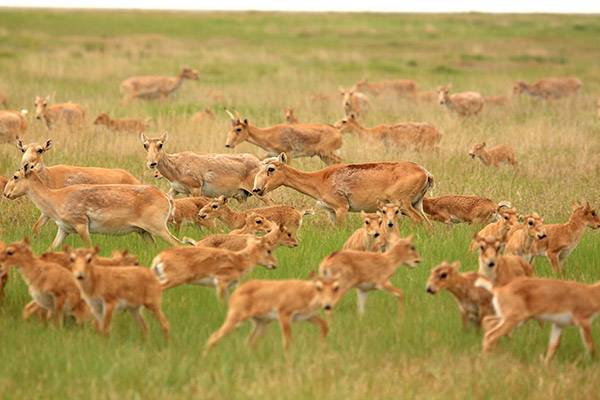 Saiga calving
The RSPB's excellence in terms of creating nature reserves in the UK may soon come to bear in Kazakhstan in the development of a 13,000 hectare city wetland, right in the heart of Astana!
The Sociable Lapwing Project has been running since 2004, the same year when the species was uplisted to the category "Critically Endangered" on the basis of severe population declines. Each year since then, researchers have collected data on numbers, habitat use, distribution and nesting success on the breeding grounds in Kazakhstan. The RSPB, BirdLife International and Swarovski Optik are the project partners with ACBK leading the work in Kazakhstan.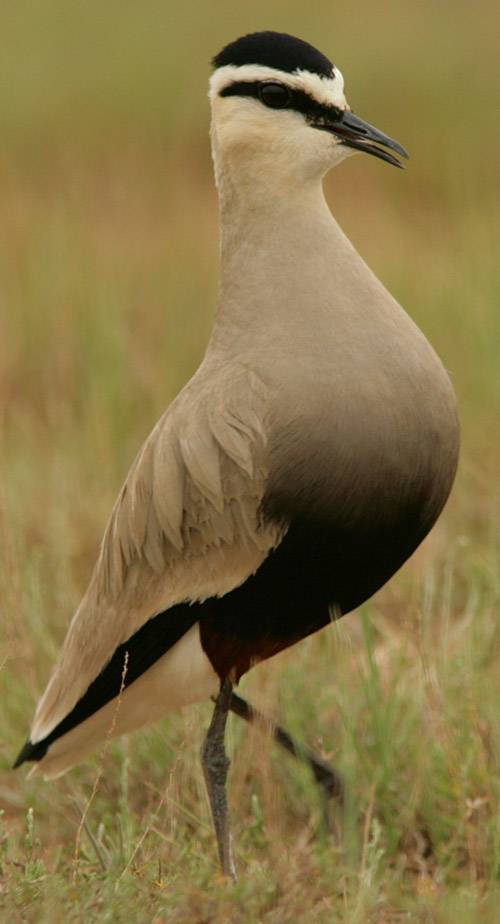 Sociable Lapwing
Come and meet our experts at the UK Pavillion at 2017 World EXPO to find out more about our work and see how UK and Kazakh scientists are using cutting edge conservation technology and approaches to help protect some of the world's iconic and lesser known species and habitats. For more info visit https://expo2017astana.com/en/
For more info about the World Expo 2017 on Twitter follow @UKPavilion2017 @EXPO2017 @UKinKZ and #expo2017 #ukpavilion2017 #ACBK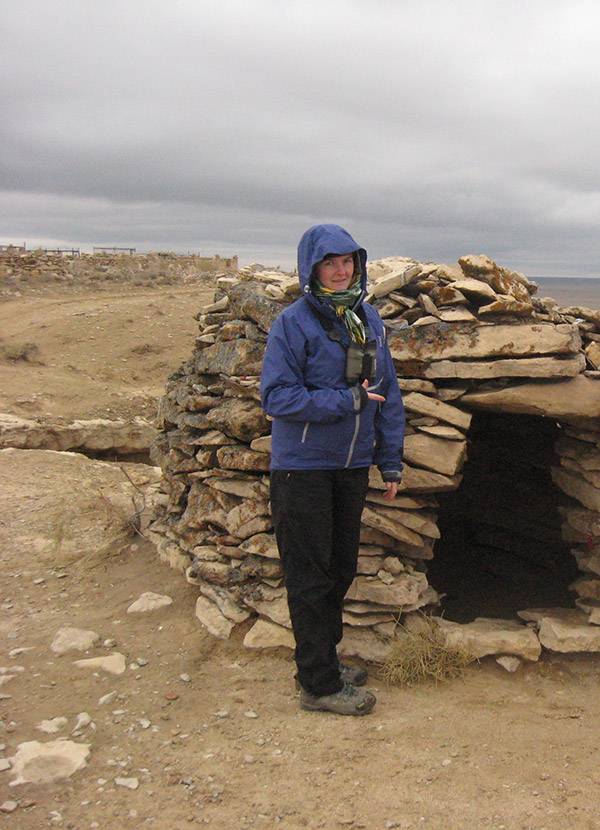 Stephanie Ward is Central Asia Partner Development Officer for RSPB where she has worked for five years. With a long-standing interest in all things pre and post-Soviet, Stephanie has worked with Environmental NGO capacity development in the CIS region for more than fifteen years.