Illegal killing of birds in the Arabian Peninsula, Iraq and Iran: peer-review
Regular readers of this website will be aware that OSME and BirdLife International are working on an assessment of the scale of illegal bird killing across the Arabian Peninsula, Iraq and Iran. Data have already been collated and reviewed for most of the countries within our study area and we are now finalising the data for Iran and Saudi Arabia. We are inviting those with a knowledge of the birds of Iran and Saudi Arabia to provide comments on our preliminary data. Data are now available for open review at this link: http://www.birdlife.org/globally-threatened-bird-forums/2016/12/review-of-illegal-killing-of-birds-in-europe-the-arabian-peninsula-iraq-and-iran/.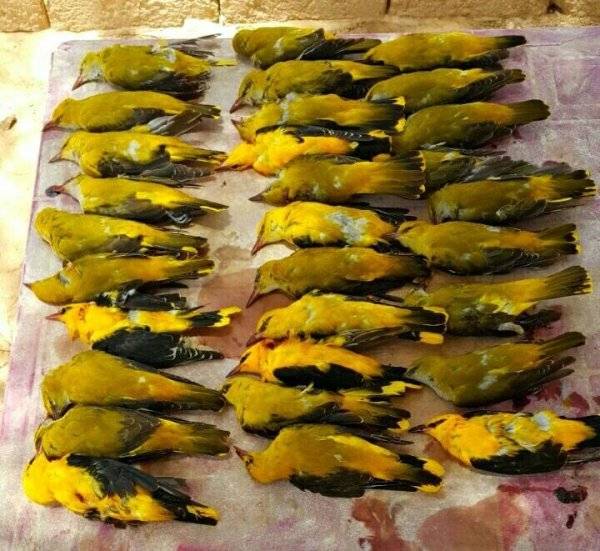 Our preliminary data suggest that between 598,000 – 1,000,000 birds are illegally killed each year in Iran, and 708,000 – 2,700,000 in Saudi Arabia. These are based on only a few regions of each country and we are hoping for more data in the future. The detailed data are now available for peer-review to ensure they are as accurate as possible and integrate all relevant sources of information. Please bear in mind that these data are preliminary and confidential and shouldn't be used for any other purpose. Comments need to be provided to Dr Anne-Laure Brochet at BirdLife International by the 30th September. Full instructions are given by following the above link.
This project extends the geographic scope of the previous BirdLife International review of the illegal killing and taking of birds in the Mediterranean region, which has proven a useful information source for the CMS intergovernmental Task Force set up to tackle the issue (see scientific paper, layman's report and full report, all used as information documents at the 1st meeting of the CMS intergovernmental Task Force).
For more information about this project, please contact Anne-Laure Brochet (anne-laure.brochet at birdlife.org).