The illegal bird killing in Lebanon
Guest blog by Assad Serhal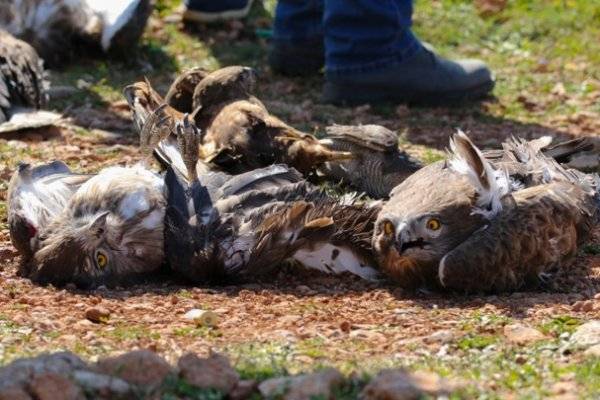 I am sure that many of you are aware of the huge problems of illegal poaching, trapping and trade of migatory and resident species in the OSME region. The 2015 report by Birdlife International (The Killing) found that 2.6 million birds are illegally killed in Lebanon alone. It is also reassuring to note that this problem is now being investigated across the Middle East and North Africa. (here and here).
In Lebanon the killing of many protected species has been allowed to go unchecked for decades. The problem seems to have grown with the increased availability of guns, cheap calling machines and cheap mist nets, the present situation being particularly damaging to both bird populations and the reputation of the country. These activities have proliferated in a country where until recently all hunting was banned by law.
For many years now the Society for the Protection of Nature in Lebanon (SPNL) and other organisations have been advocating for stricter laws and better enforcement to curb this problem and have recently been working with the special presidential advisor on the environment Mrs Claudine Aoun Roukoz.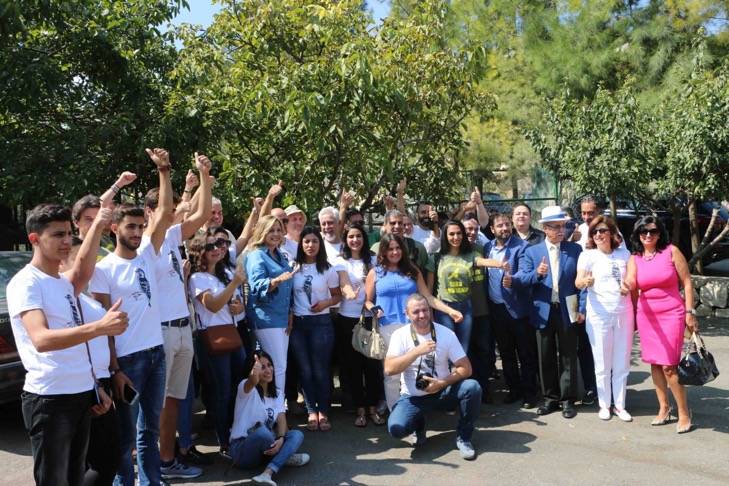 There are now several causes for hope and this blog is a short summary of important milestones in the past few months.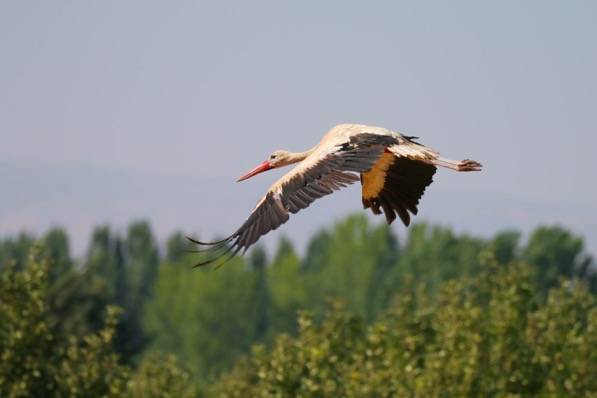 Acknowledging these problems in April 2017, Lebanon's President, Michel Aoun, started a process that will hopefully bring much needed change. He stated: "There should be a peace treaty between Man and the tree as well as Man and birds, because we continue to transgress upon them". Also in April 2017 the Ministry of the Environment announced that the 2004 hunting law would be implemented. This is the first revision to Lebanese Hunting legislation since the 1950s. SPNL and the government have been working since 2004 to ensure that all the relevant application directives were in place to facilitate the law's enactment. Until this year all hunting has been technically banned. However, SPNL, the Government and other groups have recognised that prohibition has not worked, therefore the new law will permit a hunting season from the 15th September till 31st January. It requires hunters to pass tests around gun safety and bird knowledge to acquire a license. It requires hunters to be insured and states the type of equipment that can be used. Importantly the law prohibits the use of calling machines, decoys, nets and glue sticks. It also sets a narrow list of target species and a strict bag limit for each of these. There have been complaints, but the majority of legal hunters have welcomed the law as they see that poachers and trappers are bringing the legal hunters into disrepute.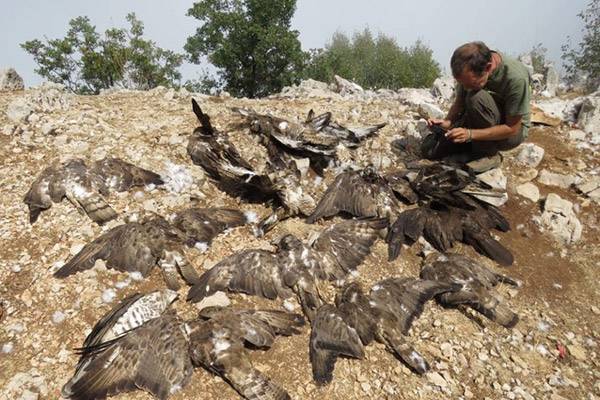 In May 2017 SPNL organised a workshop to coincide with World Migratory Bird Day. The purpose of the workshop was to engage the various stakeholders to develop a roadmap for the successful implementation of the new law. We were grateful for the patronage of Mrs Claudine Aoun Roukoz and were very encouraged that members of the German based Committee Against Bird Slaughter (CABS) were able to join proceedings. Mrs Claudine Aoun Roukoz also extended an invitation to CABS to come and observe first-hand the problems during the migration season. It was also pleasing to find that quite unexpectedly, that the 2017 Lebanese school exams included questions on the new hunting law. September 2017 saw the first visit to the Middle East by a team from CABS. The trip has been sponsored by SPNL and Bioland Ghalboun Birds of Prey of the Middle East. The group spent 10 days in Lebanon, visiting the country and documenting what they found. CABS encountered several poachers, but also met with SPNL partners and responsible hunters who are trying to help and put an end to this problem. It is expected that CABS will produce a report of their visit including several recommendations to help tackle the problem better. During their trip CABS have released several short updates and films via their Facebook pages (here and here) and twitter account. These have spread internationally and to the Lebanese media and hunting community, this in turn has stimulated much needed reflection and conversation.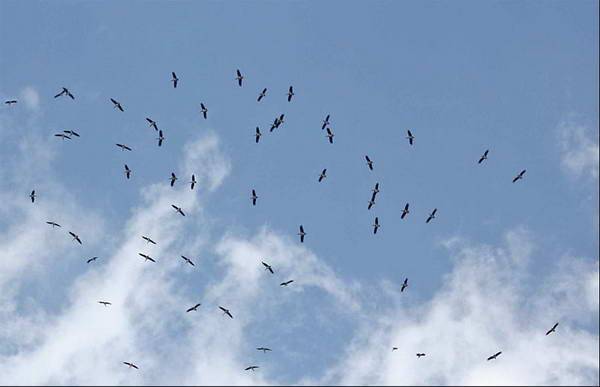 Linked to the CABS visit, SPNL launched the results of the May workshop and a roadmap to introducing Responsible Hunting Areas. With our partners, we launched the Homat al Hima gift box, a packaged selection of locally sourced products from our Hima projects, we hope in the near future that this will be available in Beirut Airport. With the support of the Lush Foundation we released three Syrian Woodpeckers (Dendrocopos syriacus) that had been confiscated from traders. Also in September SPNL launched a road map for Responsible Hunting Areas. We welcomed the training by Dr Ghassan Jaradi and the Ministry of the Environment of 400 law enforcement officers and forest guards in the new law and bird species identification, preparing them for the opening of the hunting season. The training was made possible thanks to EU funding.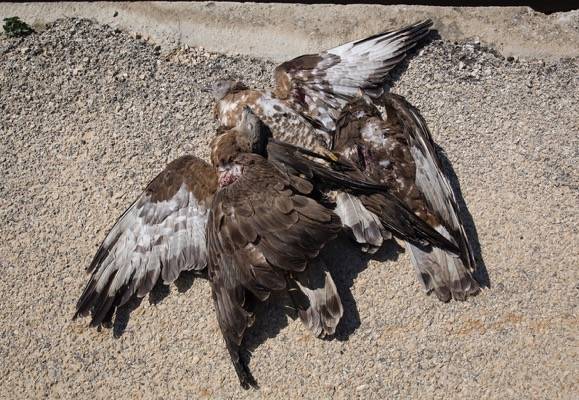 As part of encouraging more sustainable behaviour and a greater appreciation of birds SPNL have since the spring been running a photography competition aimed at the hunting community. There is some overlap between hunting and photographing birds, certainly there is an element of stalking and patience. Though it is arguably harder to get a good photograph than to shoot. Hunters were allowed to submit up to three pictures each and prizes were awarded to the three best photos. The contest was patronised by the Ministry of the Environment and it was encouraging to find many members of the hunting community in the audience. The winning three pictures were chosen by Fouad Itani (a bird photographer), Dr Ghassan Jaradi (an ornithologist), Adonis Khatib (a responsible hunter) and Assad Serhal (SPNL). Lush Cosmetics through their foundation have shown continued support for SPNL's campaign around responsible hunting and a selection of the best photos are now being exhibited in the Lush Cosmetics stores across Beirut. They are also offering for sale Richard Prior's book A Guide to 200 Common Birds of Lebanon. SPNL welcome that the issue around illegal hunting is becoming higher profile, but we recognise that this problem will not be fixed overnight. We are encouraged that more activism is taking place through groups such as the Lebanese Bird Conservation Coalition (LBCC) and through the Lebanon Environmental Forum. We recognise that zero hunting would be preferable, but it has been shown in Lebanon at least, that prohibition and weak enforcement are a recipe for disaster. We hope that by taking a pragmatic approach and by working with all stakeholders we can start to make a change and we are already encouraged that some hunting groups have shown willing. But, we will rely on the appropriate authorities to ensure that President Aoun's declaration is enacted and that the law is enforced. Assad Serhal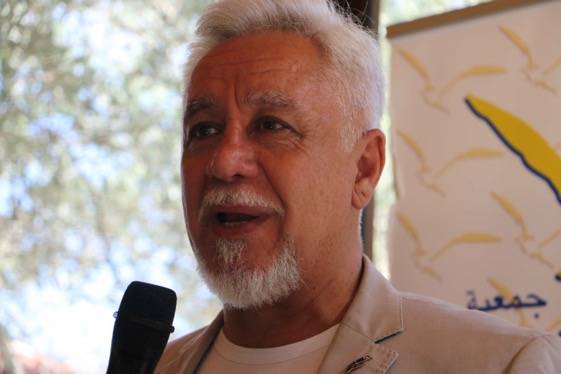 Assad is the director General of SPNL – the Birdlife International Partner. He sits on the Birdlife Global Council and is chairman of its Middle East Partnership Committee. He is founder and former president of the Lebanese Environment Forum, an organization that encompasses more than 40 NGOs working in the environment and manager of the Al Shouf Cedar Reserve. He is a technical advisor to the Minister of Agriculture and the UNDP on sustainable hunting-related issues, and an expert in project development. Assad helped found the Hima Fund, onto whose board he was elected and has helped to initiate 18 Himas (community-based protected areas) in Lebanon in the last 12 years. He has published several books on wildlife, including: Field Guide to the mammals of the Middle East, Wild Mammals of Lebanon, Birds of Prey of the Middle East and Game Birds of the Arab World. You can find more details of all SPNL's activities here.