I love Nature 6
Guest blog by Berken Demir from Turkey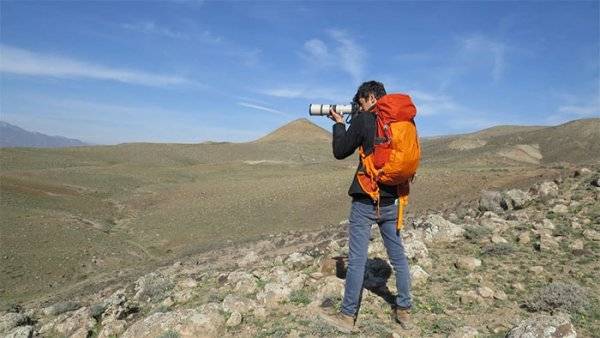 Hello,
My name is Berkan Demir, I am 20 years old. I live in Turkey's one of most beautiful places near Aras River Bird Paradise, in Yukarı Çıyrıklı Village of Tuzluca district of Iğdır province. I've been a bird watcher since I was 9 years old. I started bird watching thanks to my mother. When I was 9 years old a bird ringing station was opened next to our village, it's Aras Bird Ringing Station. So many people, students and scientists from around the world started to come to this station voluntarily. Firstly, I started to work as a volunteer at the station on my mother's request. When the station opened she noticed many people from many different places who know a lot about birds and nature are coming here. So she wanted me to volunteer there and learn something from these people. This is how I started to go and volunteer at Aras Bird Ringing Station. At the begining I was going once in two days, after I saw some bird species and liked them so much. I started to go all the time. In this way, I became familiar with birds&bird watching, the indispensable part of my life. So I have had many friends from all over the world even without leaving my own village. My first teacher who taught me the birds and bird ringing is Sedat İnak, the former ringer of the station. I am very thankful to him. I didn't know any English before I came to the station. I also learned English while trying to communicate with volunteers from different countries and chatting about birds. My peers migrate from their villages after a certain age, whereas I want to stay here and serve my country. Prior to now, it was an ordinary village for me, I wanted to escape from here and do other things elsewhere. After I started to go to Aras station, I learned that our village has a great biodiversity and filled with a unique beauty. Instead of escaping, I started to learn habitats, animals, biological life etc. and I want to conserve and share all these values.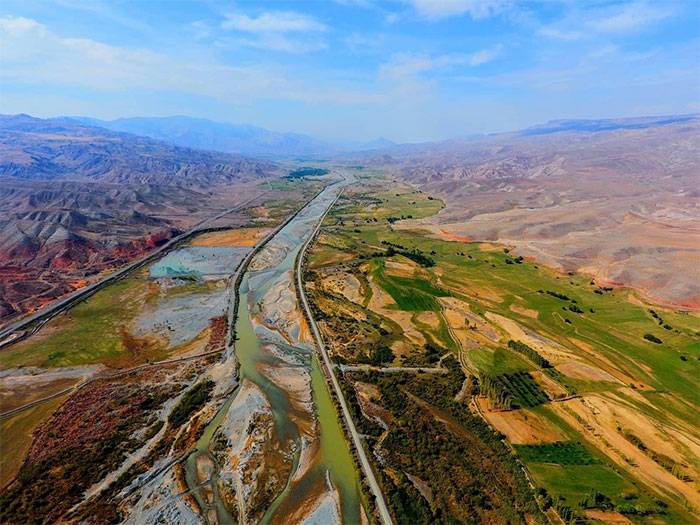 After I started to go to the station as a volunteer, I met Çağan H. Şekercioğlu. He became my idol after I learned what he did for birds&nature conservation. Then I wanted to learn all the birds because I wanted to become like him. And I've found many new bird species for the site I live in. Some of them were new records for Turkey, the others for Aras River Bird Paradise. The last species I found is the endangered species Basra Reed Warbler (Acrocephalus griseldis). This bird species is the 290th species of Aras River Bird Paradise, the 328th of Iğdır province and the 486th bird species of Turkey.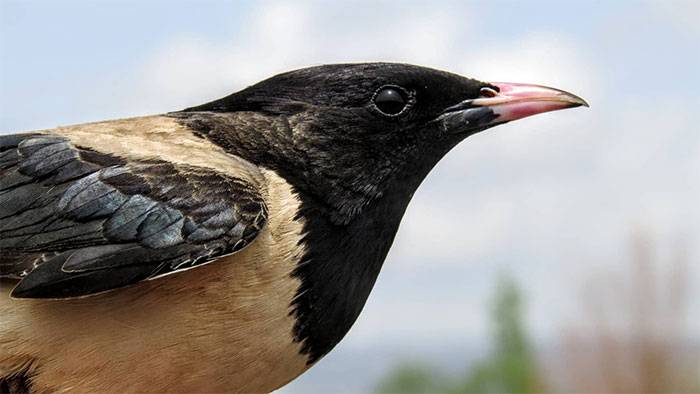 Bird watching in Turkey is not easy in fact, there are many disinterested people. We need to introduce people with these beauties, and encourage them in order to increase their interest to birds and nature.
I am also trying to photograph my village's beauty while recording birds. I want to realize many of my dreams while doing these things. Seeing different countries and different birds there, discovering new species continues to be among my dreams. I work in the field/farms every day in order to make my dreams real and to be able to buy most of my equipments. I am trying to continue even if my hopes are broken sometimes.
I am grateful to the mother who guided me to birds, nature, bird watching, scientific work. She wants me to become a good ornithologist. This is one of our common dreams with my mother.
I am very happy about making such a choice. I would like to study biology and molecular biology at the university, because I really want to do something for nature and humanity. If I find a new bird species, I'd like to give a name that is related to the place I live in. Being a good biologist, a good ornithologist and a good scientist are also some of my dreams.
I'm trying to survive for my family and my own dreams. This is my biggest dream…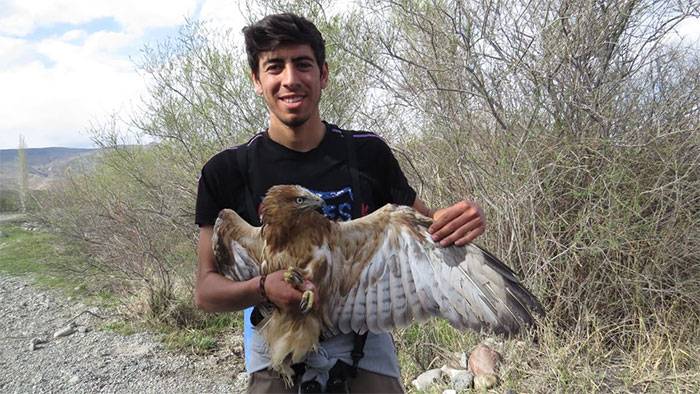 Finally, I would like to thank to Lale Aktay, who always supports me in all matters and now for editing the Turkish version of my blog and translating it to English for me.
To follow me: www.instagram.com/berkan_demir1/
To follow Aras River Ornithological Research Station:www.instagram.com/arasbirdstation/
Merhaba,
İsmim Berkan Demir, 20 yaşındayım. Türkiye'nin en güzel noktalarından birinde, Aras Nehri Kuş Cenneti'nin de bulunduğu Iğdır ili Tuzluca ilçesine bağlı Yukarı Çıyrıklı Köyü'nde yaşıyorum. 9 yaşımdan beri kuş gözlemcisiyim. Kuş gözlemciliğine annem sayesinde başladım. Ben 9 yaşındayken köyümüzde bir kuş halkalama istasyonu açılmıştı, Aras Kuş Halkalama İstasyonu. Bu istasyona dünyanın dört bir yanından pek çok kişi, öğrenci ve hocalar gönüllü olarak gelmeye başladı. Önce annemin isteği üzerine istasyonda gönüllü olarak çalışmalara katılmaya başladım. Annem istasyonun açıldığı ilk zamanlarda bir şeyler bilen pek çok insanın buraya gelip gittiğini söyledi. Oraya gitmemi ve bir şeyler öğrenmemi istedi. Bu şekilde Aras İstasyonuna gidip gelmeye başladım. Önce iki günde bir gidiyordum, birkaç kuş türünü gördüm, hoşuma gitti. Ondan sonra devamlı gitmeye başladım. Bu şekilde hayatımın vazgeçilmezi olan kuşlar ve kuş gözlemciliği ile tanışmış oldum. Bu sayede kendi köyümden dışarı çıkmadan bile dünyanın dört bir yanından pek çok arkadaşım oldu. Bana kuşları ve kuş halkalamaya dair pek çok şeyi öğreten ilk öğretmenim Aras İstasyonunun eski halkacısı Sedat İnak'tır, ona minnettarım. İstasyona gelmeden önce hiç İngilizce bilmiyordum. Farklı ülkelerden gelen gönüllüler ve halkacılarla iletişim kurmaya ve kuşlarla ilgili sohbetler etmeye çalışırken İngilizce de öğrendim :). Yaşıtlarım belli bir yaşa geldikten sonra köyden göç ediyorlar, oysa ben burada kalarak memleketime hizmet vermek istiyorum. Önceleri burası benim için sıradan bir köydü, buradan kaçıp kurtulmak, başka yerlerde başka işler yapmak istiyordum. Aras istasyonuna gelince köyümüzün müthiş bir biyolojik çeşitlilik ve güzelliklerle dolu olduğunu gördüm. Kaçmak yerine buradaki habitatları, hayvanları, biyolojik yaşamı öğrenmeye başladım ve tüm bu değerleri korumak ve paylaşmak istiyorum.
Halkalama istasyonuna gidip gelmeye ve orada gönüllü olmaya başladıktan sonra Çağan H. Şekercioğlu ile tanıştım. Yaptığı çalışmaları öğrendikten sonra benim idolüm oldu. Sonra bütün kuşları öğrenmek istedim çünkü idolüm olan hocam gibi olmak istedim. Ve bu sayede yaşadığım alan için yeni olan birçok kuş türünü buldum. Birkaçı Türkiye için yeni türdü, diğerleri ise yaşadığım alan için yeni türdü. En son bulduğum kuş türü; nesli tehlike altında olan Basra Kamışçını. Bulduğum bu tür Aras Nehri Kuş Cenneti'nin 290., Iğdır'ın 328. ve Türkiye'nin 486. kuş türü.
Türkiye'de kuş gözlemciliği zor aslında, çünkü çok fazla ilgisiz insan var. İnsanları bu güzelliklerle tanıştırmak, kuşlar ve doğaya karşı daha ilgili olmaları için hepimiz üzerimize düşeni yapmalıyız.
Köyümün bu güzelliklerini kaydederken fotoğraflamaya da çalışıyorum. Bunları yaparken pek çok hayalimi de gerçekleştirmek istiyorum. Farklı ülkeleri ve oralardaki farklı kuşları görmek, yeni türler keşfetmek hayallerim arasında yer almaya devam ediyor. Hayallerime kavuşmak ve ekipmanlarımın çoğunu alabilmek için her gün tarlada çalışıyorum. Zaman zaman ümitlerim kırılsa da devam etmeye çalışıyorum.
Beni kuşlara, doğaya, kuş gözlemine, bilimsel çalışmalara yönlendiren anneme minnettarım. İyi bir ornitolog olmamı istiyor, bu annemle ortak hayallerimizden biri.
Çok mutluyum, iyi ki böyle bir seçim yapmışım. Üniversitede seçmek istediğim bilim dalı biyoloji ve moleküler biyoloji çünkü gerçekten doğaya ve insanlığa bir şeyler katmak istiyorum. Yeni bir kuş türü bulursam yaşadığım bölgeyle ilgili bir isim vermek isterim. Hayallerim arasında iyi bir biyolog, ornitolog, bilim adamı olmak da var. Ailem ve kendi hayallerim için ayakta kalmaya çalışıyorum. En büyük hayalim bu…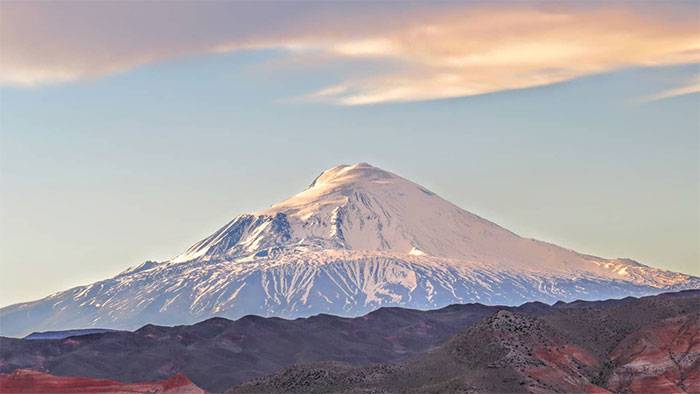 Son olarak, beni her zaman her konuda ve şimdi de bu yazının düzenlenmesi ve çevirisini yaparak destekleyen ablam Lale Aktay'a çok teşekkür ederim.
Beni takip için: www.instagram.com/berkan_demir1/
Aras Kuş Araştırma ve Eğitim Merkezi'ni takip etmek için: www.instagram.com/arasbirdstation/