The OSME Summer meeting and 41st AGM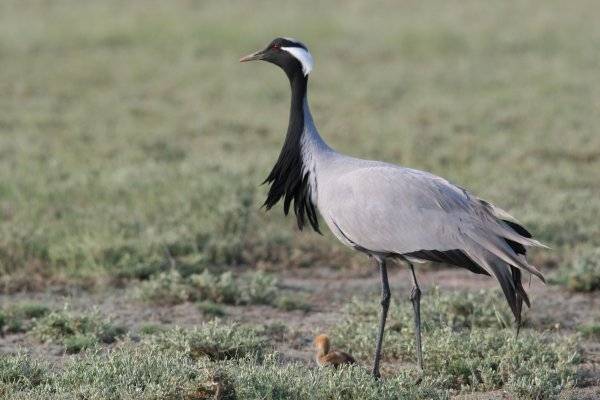 The OSME Summer Meeting and 41st AGM will be held at BTO Headquarters, Thetford, Norfolk on Saturday 29th June. Doors will open at 10.00am for members and non-members to meet old and new friends over coffee and cake. There is no charge for attending the summer meeting and non-members are most welcome. There is an exciting range of talks lined up focussing on birds and birdwatching across the OSME region.
We have again arranged a meal at the Mulberry restaurant in Thetford after the meeting. All are welcome and we hope that you can join us. Bookings for the meal need to made in advance and please contact Sajidah Ahmad via email secretary AT osme.org – from whom further details can be obtained.
The full programme is as follows:
10.00 Doors open
11.00 Introduction & welcome – Rob Sheldon, OSME Chairman
11.15 Migrations: a field study of migration and adversity – Derek Robertson
12.00 A whirlwind tour of taxonomic developments in the Middle East – Guy Kirwan
12.30 A young person's experience of birding in the UAE – Kabir Kaul
12.50 Lunch break
A range of sandwiches and drinks will be available to purchase.
14.15 41st Annual General Meeting
15.00 Diurnal wildlife at a wadi pool in northern Oman – Elaine and Peter Cowan
15.45 Break
16.15 Birding in Kazakhstan – Vaughan and Svetlana Ashby
16.55 Drawing of raffle and closing remarks.
17.15 Close of meeting
Getting to the BTO
By Rail to Thetford Station Thetford is on the Birmingham-Norwich line. From London travel via Cambridge. Taxis are available at Thetford station.
By Road The Nunnery is on Nuns' Bridge Road which is off the A134 to the south of the town. To obtain a map of the area visit www.multimap.co.uk and enter postcode IP24 2PU. There is a large car park at The Nunnery.
The full programme and agenda for the 41st AGM can be downloaded here.
The Chairman's Report for 2018 can be found here.
The draft minutes from the 40th AGM are available here.
Photo credit: Demoiselle Crane, Kazakhstan (Maxim Koshkin)