A Bird Camp on Cyprus
Guest blog by Robin Snape
A Bird Camp on Cyprus had been discussed and planned since early 2020 in collaboration with OSME Youth Development Officer, Tomas Axén Haraldsson. Due to the prolonged pandemic, it has been postponed a number of times and eventually got the go-ahead for Autumn 2021 and I am pleased to say it was a great success. The Cyprus Bird Camp was led by KUŞKOR in partnership with youth adventure group Step Out Cyprus, Birdlife Cyprus (who, in the end, were, unfortunately, unable to participate due to pandemic restrictions) and Birdlife Sweden, who sent three experienced young Swedish birdwatchers Harald Ris, Lejla Skrijelj and Eskil Friberg. A total of 55 bird species were recorded at three sites visited during the camp, with the guidance of myself Damla Beton and our Swedish contingent.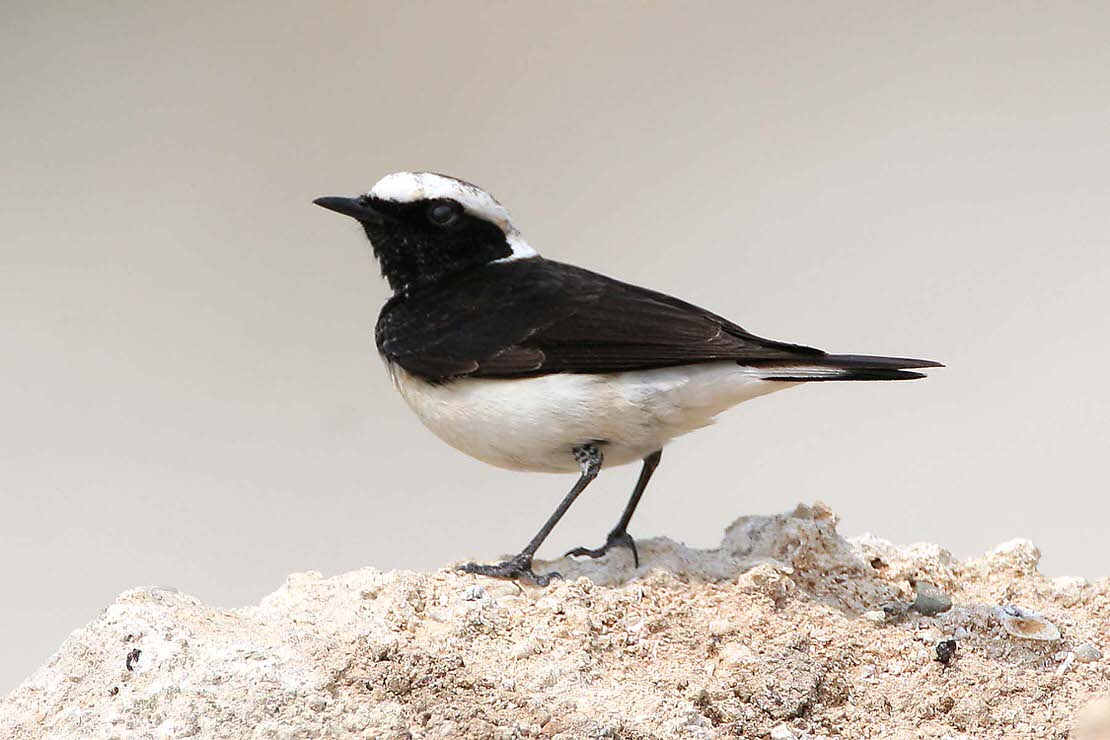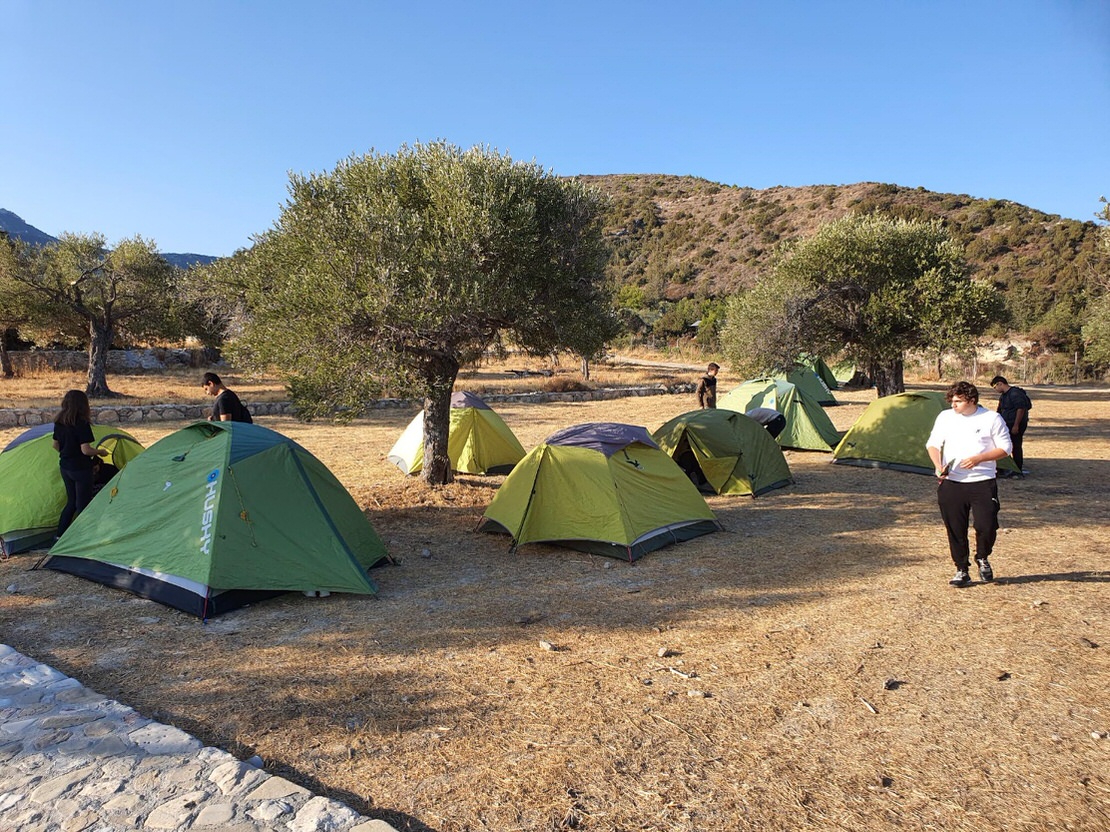 Mist netting demonstrations were held at the Tatlısu campsite where 47 Blackcaps, three Lesser Whitethroats, two Sardinian Warblers, two Common Redstarts, a Willow Warbler and a Robin were ringed by day. The star of the weekend was a Cyprus Scops Owl, trapped on Saturday night. The young people helped to set up nets and received training in handling and releasing birds, while some were taught to extract birds from nets. Blackcaps are a delicacy in Cyprus and mist nets are used illegally to catch them for trade and consumption. With the birds hitting the nets at a considerable rate, it was easy to demonstrate how this trapping method is used to illegally kill hundreds of thousands of birds across the island each year.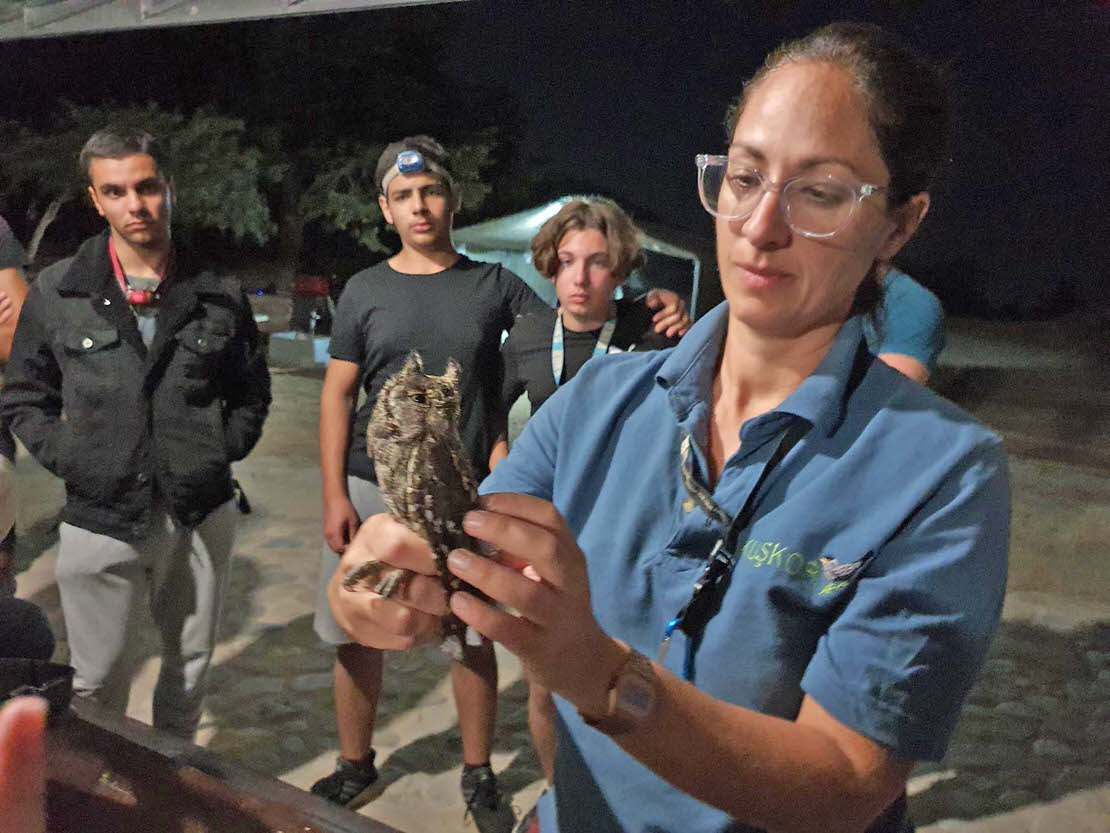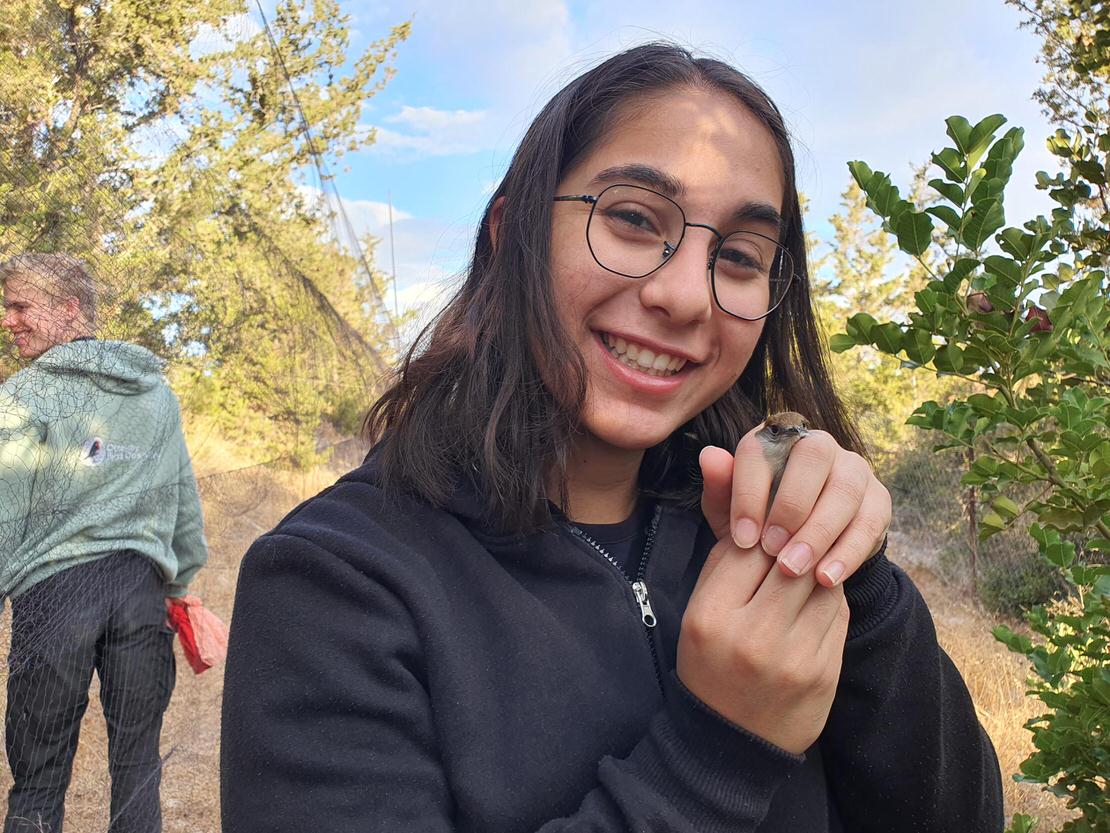 On Saturday, the group toured Cape Apostolos Andreas, while a fishing boat was chartered to tour the stunning Kleides Islands. Here the group learned about efforts to protect threatened seabirds, with a management plan and a seabird island restoration project. This site has been designated a Marine Important Bird Area and has local protective status, as the island's only regular breeding colony of Audouin's Gulls and the largest colony of Mediterranean Shags, both protected species. On the cape, they also saw more Redstarts, Stonechats, Whinchats, Cyprus Wheatear, Peregrine, Purple Heron, Red-backed Shrike and a Bonelli's Eagle.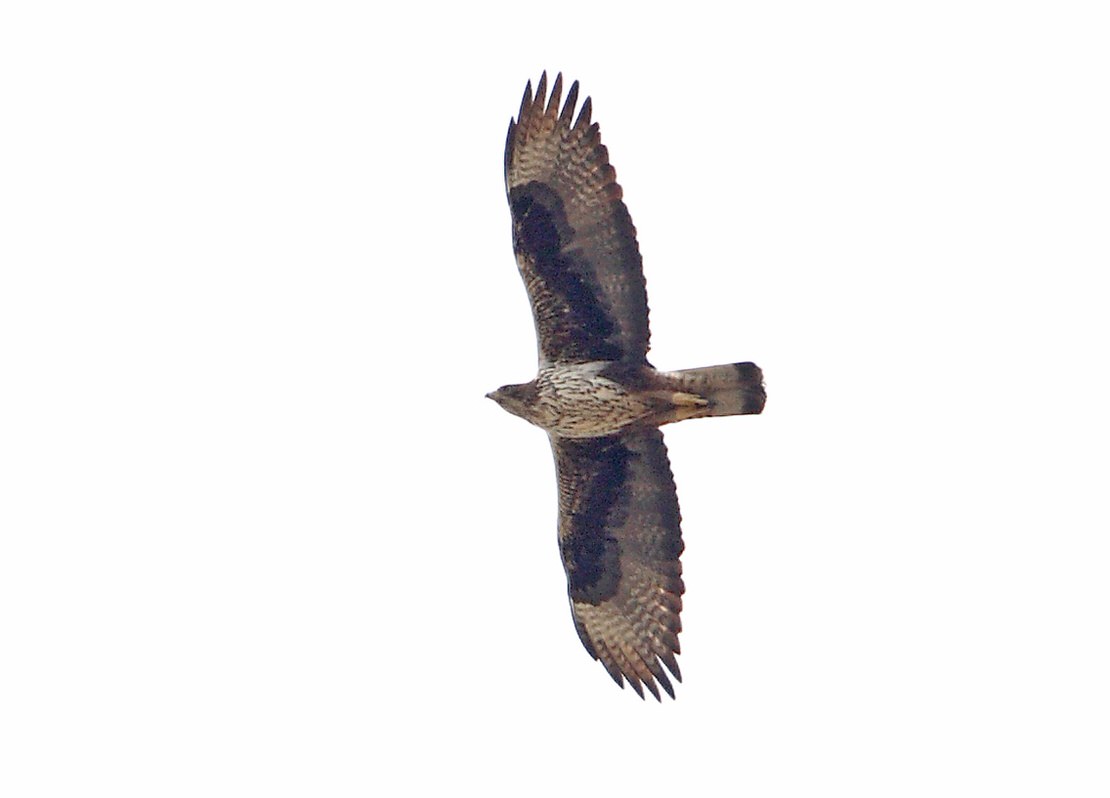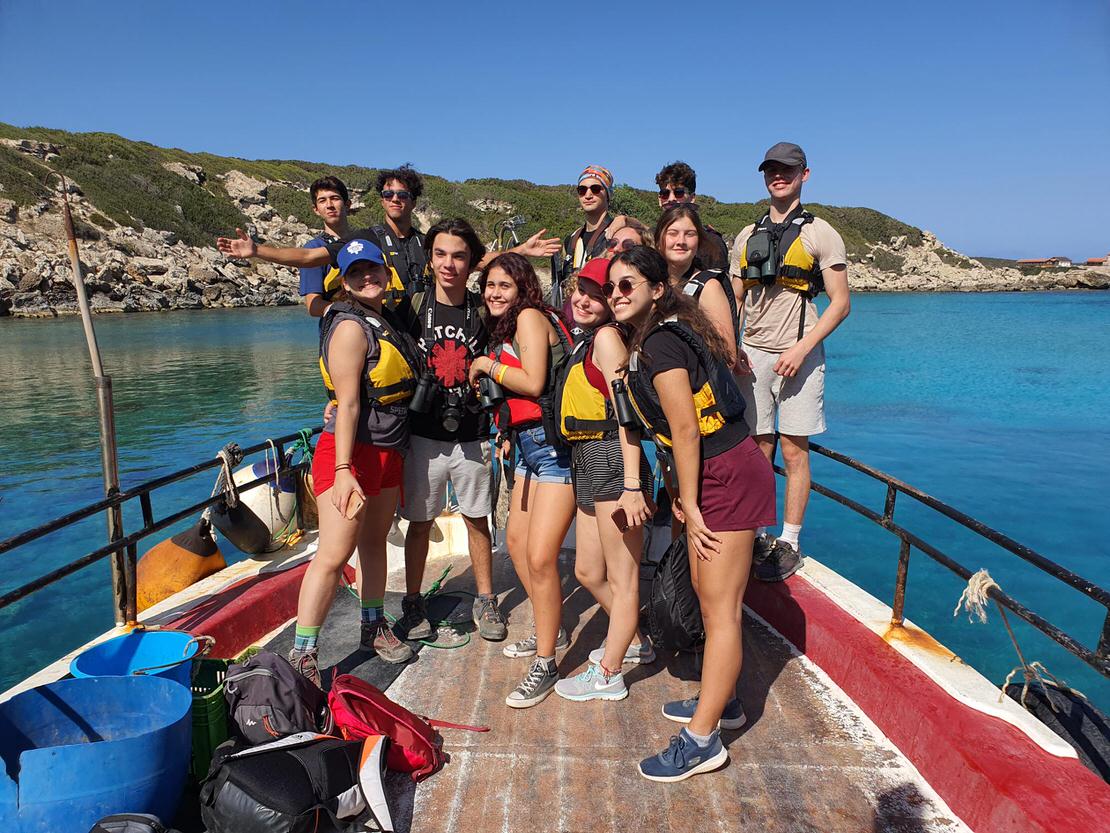 We visited Kukla Wetlands on Sunday, where we discussed KUŞKOR's work to improve the wetland and used their specially placed bird hides while counting birds on the islets, which the organisation have landscaped to provide a refuge to birds from feral dogs and foxes and from human disturbance. Noteworthy sightings were Northern Lapwing, Black Francolin, Curlew Sandpiper, Spectacled Warbler, Grey Plover, Great White Egret, Montagu's, Pallid, Marsh and Hen Harriers.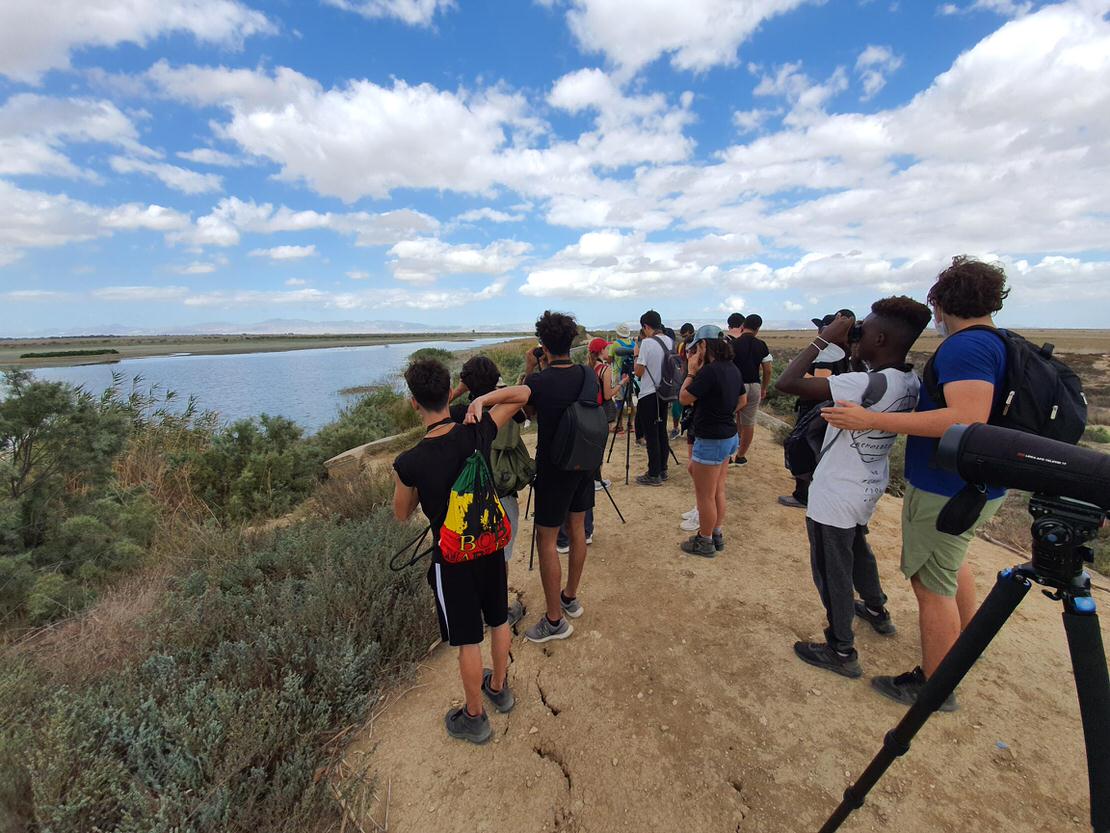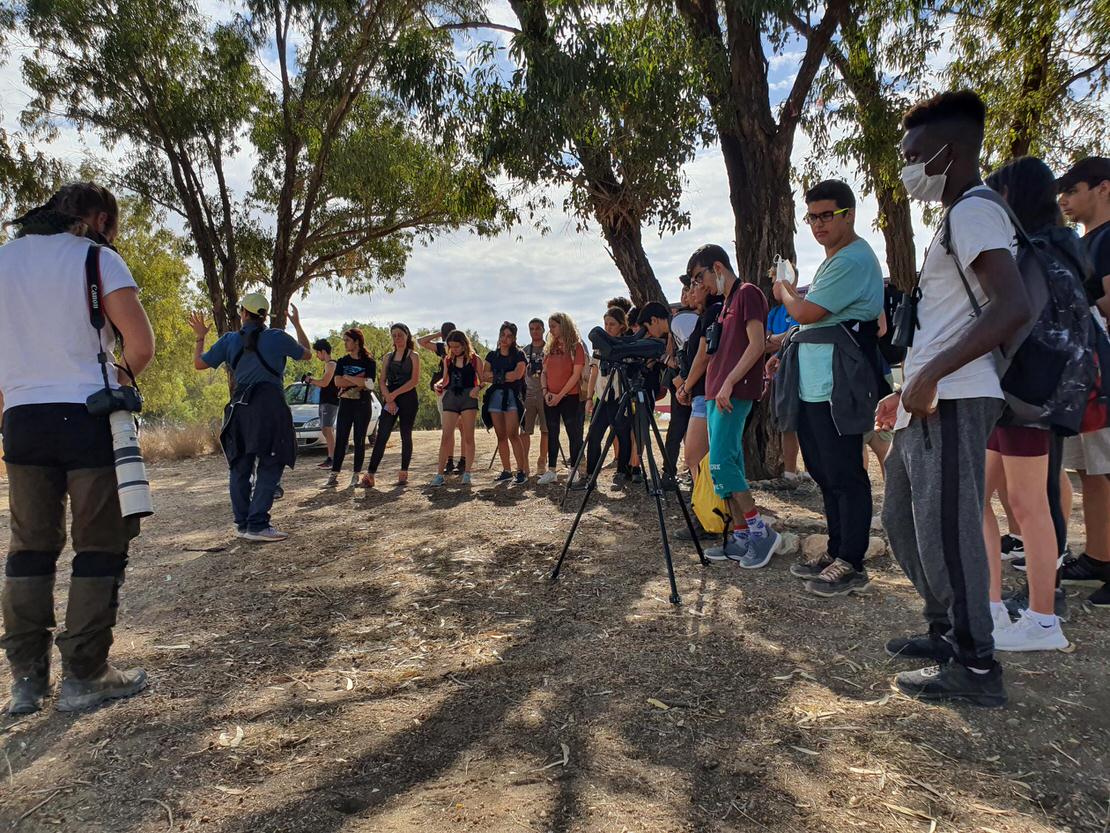 I was impressed with the stamina of the group, getting up before sunrise to help Damla and I set up and observe the ringing. The group discussions flowed well and explored youth knowledge on threats to birds and their habitats and opened their eyes to new concepts in ecology and conservation. The experience of camping and birding for a weekend with three exciting young Swedish bird conservationists will be one the Cypriot youth will never forget. And while it was a great learning experience for them, as KUŞKOR we also learned a great deal about how to better engage youth in our conservation activities through such collaborations. Step Out did a really good job (thanks to Huseyin Haşmetoğlu and his excellent team) providing logistics and I am sure that it will be the first of many such events, hopefully with participation from both communities.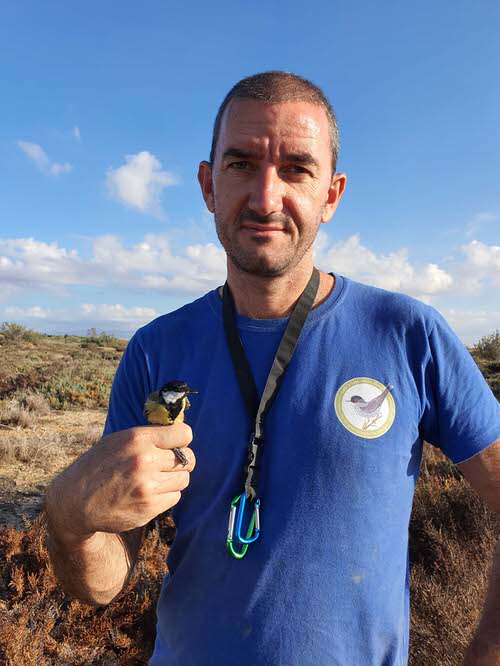 Robin Snape is a Research Fellow at the University of Exeter and has worked as a conservation biologist in Northern Cyprus for over fifteen years. He is supported by the grassroots NGOs KUŞKOR (www.kuskor.org) and SPOT (www.cyprusturtles.org), who endeavour to deliver conservation actions through research, advocacy, education and mitigation of human impacts.