Egyptian Vulture Neophron percnopterus Conservation Programme in Iraq
Guest blog by Korsh Ararat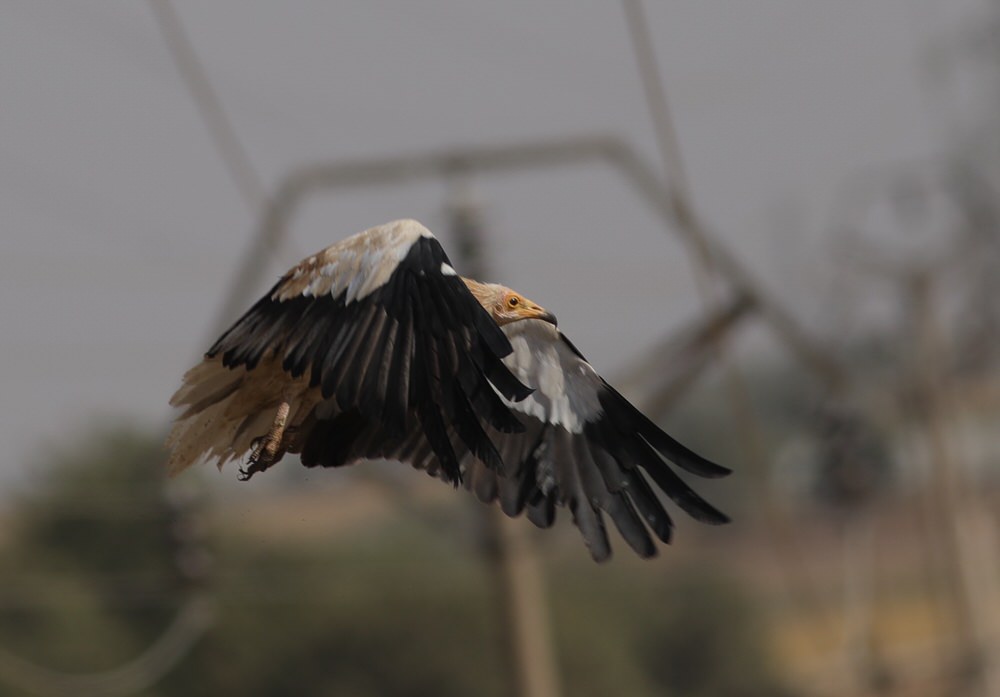 Iraq's geographical location connects three continents: Africa, Europe, and Asia making it an important area for both resident and migratory bird species. There are approximately 412 bird species in Iraq, of which 19 are globally threatened. The status of many these bird species are "Least Concern" at the global level, but at the national and regional level the situation might be worse and probably many species could be considered as threatened species, especially due to the impact of poaching and illegal trading. In addition, the bird species of most of the eco-systems in Iraq which include marshlands, forests and steppe have been affected severely due to dam construction by the neighboring countries, mismanagement of water resources, environmental degradation, pollution and climate change.
Iraq has a total of 74 Important Bird Areas (IBAs) and over ten of these areas meet the high IBA criteria (A1) due to the significant breeding and roosting population of the globally Endangered Egyptian Vulture (Neophron percnopterus). This vulture is a common breeding summer visitor in the mountainous regions of Iraqi Kurdistan. Surveys conducted by Nature Iraq's in their Key Biodiversity Areas programme revealed a minimum of 75 breeding pairs across 31 sites where these vultures breed.
Moreover, there are different roosting and foraging sites for the Egyptian Vulture in Sulaimania Province. For instance, in August 2022, 35 Egyptian Vultures were spotted at a dump site in Dukan, and 100 were observed at a dump site in Peramagroon west of Sulaimaniya City. Additionally, there are several chicken farms where dead chickens are dumped nearby, which attracts the vultures. However, some reports indicate that these chickens may be poisoned to kill stray dogs, jackals, and foxes, resulting in the death of many vultures. Further investigation is required.
There are several threats that have affected the Egyptian Vulture, including poaching. In the last four years alone, at least three Egyptian Vultures have been killed. Collecting chicks and trading with this vulture is another issue, with more than eight individuals having been traded. Collisions with powerlines are also a threat, and an incident was reported in the southern part of Iraq during the migration of this species of vulture.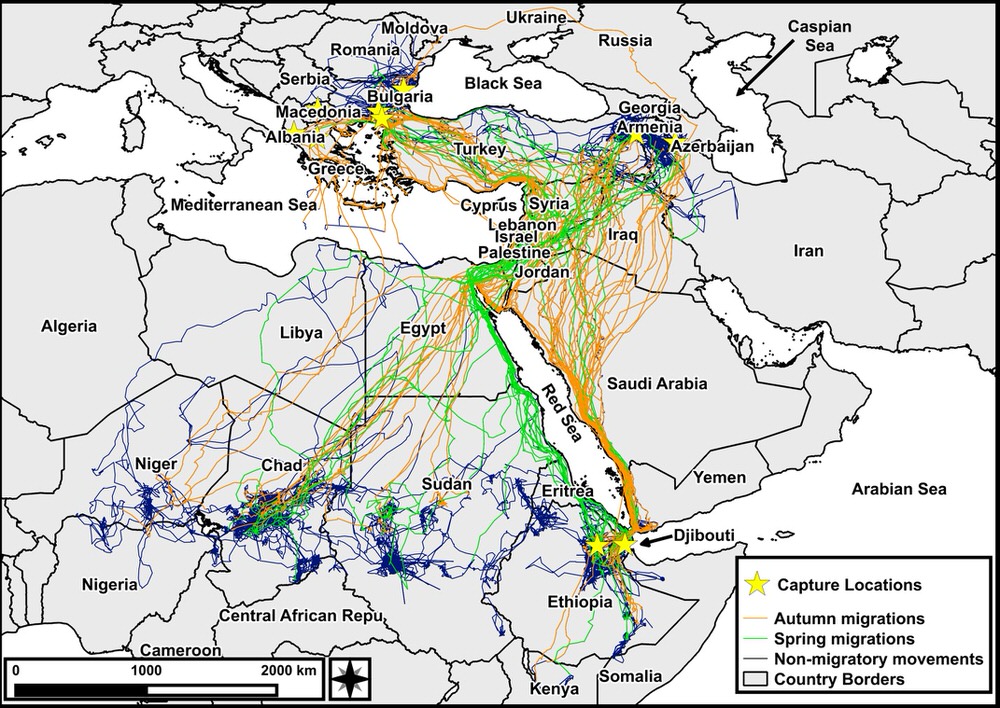 Based on research conducted by BirdLife International and its partners (OSME) it was concluded that due to illegal hunting in the Middle East, Iraq is the second most affected country in the region. A workshop was held in autumn 2021 in Jordan between decision makers and stakeholders in order to come up with a strategic plan to mitigate the impacts of illegal killing and trading of the birds in the region. As a part of this plan Nature Iraq joined the Egyptian Vulture New LIFE project in spring 2022.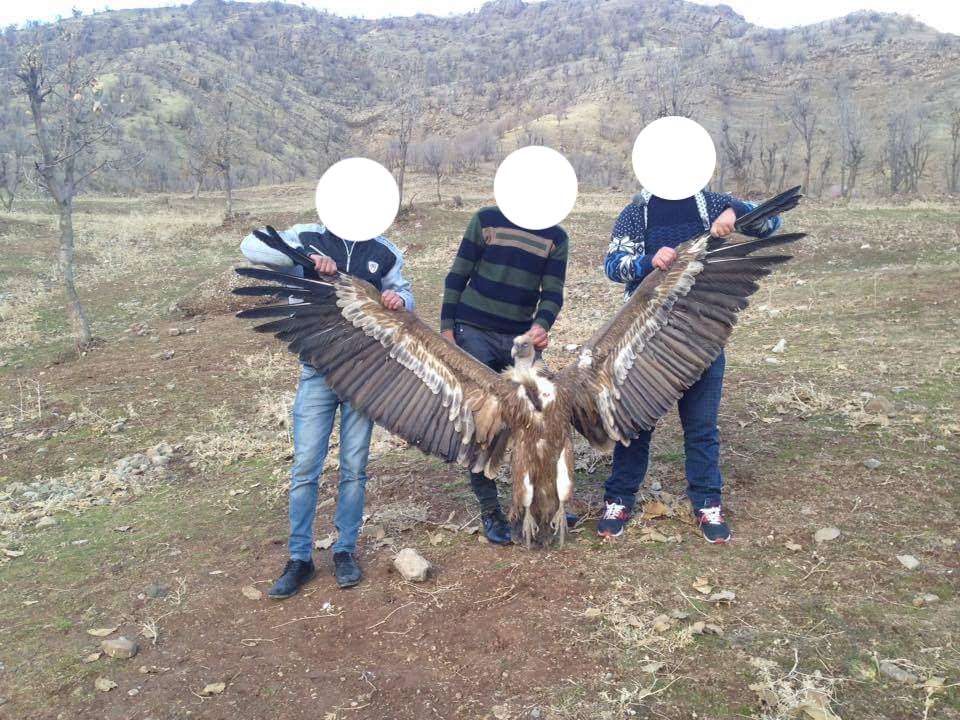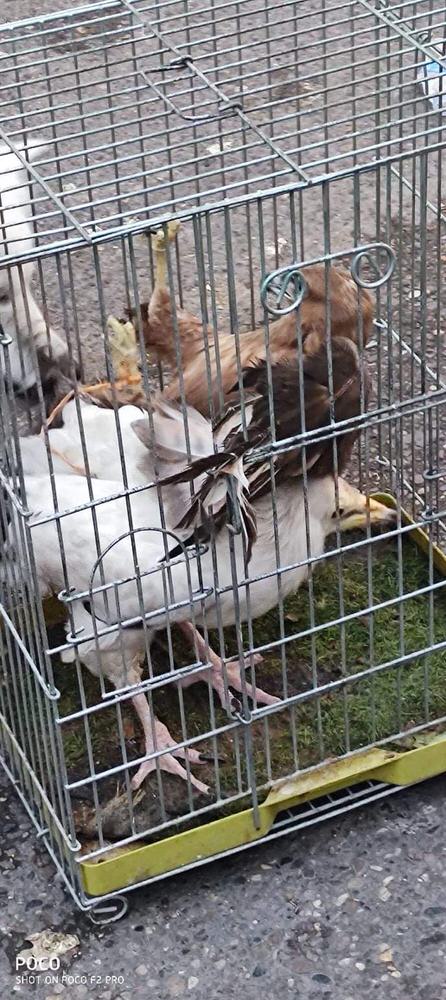 As a part of educational approach several activities were conducted through giving lectures, TV interviews, and taking 30 students on field trips to the nesting and roosting sites of the vultures Here we explained the importance of the species in the ecosystems and the role they play in the biology of the area, such as removal of pathogens and other harmful substances as their stomach contains strong acids and are able to consume the carrion very fast. It was made clear to the students that these birds indirectly control the population of other predators such as jackals and stray dogs given that the birds eat the carcasses of dead animals before the jackals and dogs and other wild animals find the carcasses. The vultures' cultural value was also explained based on their significance in the history of the civilizations of Iraq and the Middle East.
Also, seminars were given at the universities emphasizing the dangers associated with the use of poisons and chemicals which are still used in Iraq (such as diclofenac) and their lethal impact on vultures. In addition, saving the injured animals in general and especially birds is very important, a first aid manual guides was developed and 100 of these were distributed to save the injured Egyptian Vultures and other bird species.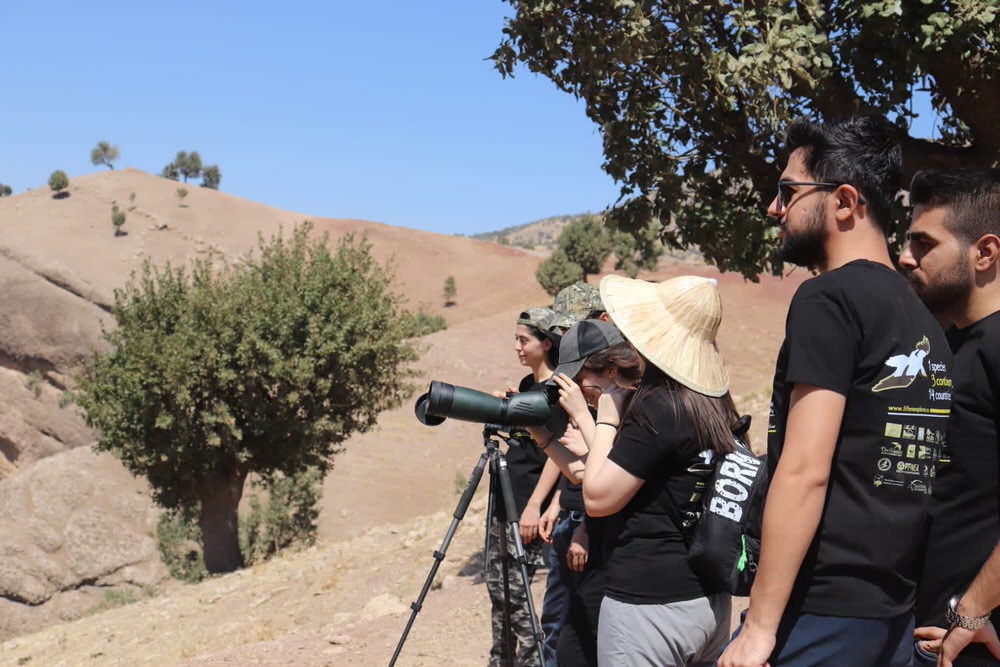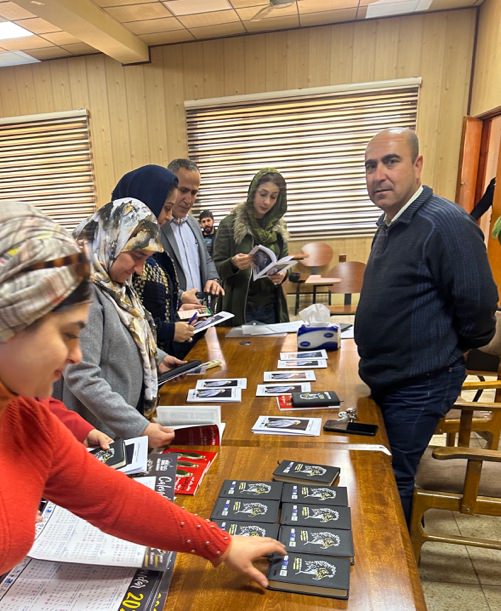 Moreover, two workshops were held (in Baghdad and Erbil) and experts from Saudi Arabia, Jordan, Lebanon, Bulgaria, and UK participated to engage 35 stakeholders and decision makers and discuss the conservation status of wild birds in Iraq and the region. In these workshops, different solutions were recommended to reduce the impacts of illegal hunting and trading on birds through amending the environmental laws and regulations and more importantly, enforcing the laws. It is noted that the presence of experts from the regional countries and internationally results in the transfer of knowledge and the experiences.
Iraq is a signatory country to the Convention on International Trade in Endangered Species of Wild Fauna and Flora (CITES) agreement, the implementation of this agreement at the country level was highly stressed by the experts and a guide for the implementation of the CITES agreement was developed in both Arabic and Kurdish by Nature Iraq/BirdLife International. Around 150 of these guides were distributed as hard copies and are available online through Nature Iraq, and will be available on Iraqi Ministry of Environment (MoE) and Board of Environmental Protection and Improvement (BEPI) of Kurdistan Region, Iraq.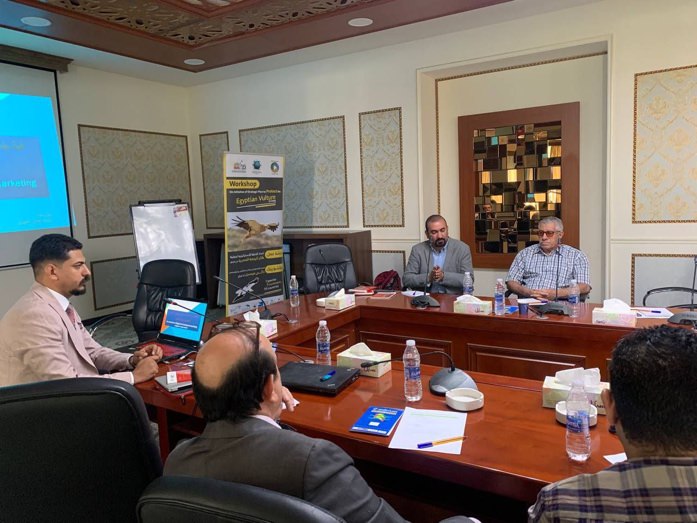 The outcome of these workshops and activities appears to have borne fruit, based on that BEPI enforced the CITES within Kurdistan Region of Iraq. Nature Iraq is now working on amending the hunting laws and regulations in the Kurdish Region. Both MoE and BEPI were recommended the future collaboration and will continue work with Nature Iraq and BirdLife International, to address threats on birds.
There is no National Action Plan for the Egyptian Vulture species in Iraq. The initiation of such a plan is highly necessary and requires the involvement of various governmental and non-governmental entities. Following action plans were recommended as a result of the workshops based on the priority and feasibility:
Strengthen the control of agro-chemicals on the market (nationally) and at individual farms (locally).
Introduce an amnesty for handling over illegal pesticides in stock.
Improve border controls and CITES regulations enforcement to prevent the trade of specimens.
Close down illegal animal traders on black markets.
Strengthen the legal protection of species, including through the designation of new protected areas and reinforcing penalties where necessary.
Improve the control of firearms and hunting licenses where necessary.
Identify appropriate mitigation measures, including exploring new approaches, to reduce collision and electrocution risk of birds with energy infrastructure and monitor their effect.
Penalize land owners/managers when poisoning incidents occur on their land.
Improve survey methods and protocols for monitoring illegal killing, maintain adequate records and exchange information, and improve understanding of motivation of illegal shooters to develop adequate response actions.
Establish and train dedicated Wildlife Crime Units in relevant authorities, incentivize reporting and successful persecution of violators, and promote alternative hobbies to leisure shooting.
Adopt common survey methods and protocols for monitoring electrocution and collision with power infrastructure, organize regular exchange of know-how and information among utility companies, and produce sensitivity maps for wind farm and powerline siting.
Replace/retrofit dangerous infrastructure as appropriate to reduce collision and electrocution risk.
Improve control of EIA and SEA procedures and the quality of mitigation measures where necessary.
Establish a centralized database to store systematic data on mortality, poison use, and toxicology analyses.
Establish specialized toxicology labs with qualified personnel where feasible.
Introduce Anti-poison dog patrols in key sites for the species and investigate the motives for illegal poison use.
Strengthen legal control over the use of poisonous substances in line with the CMS.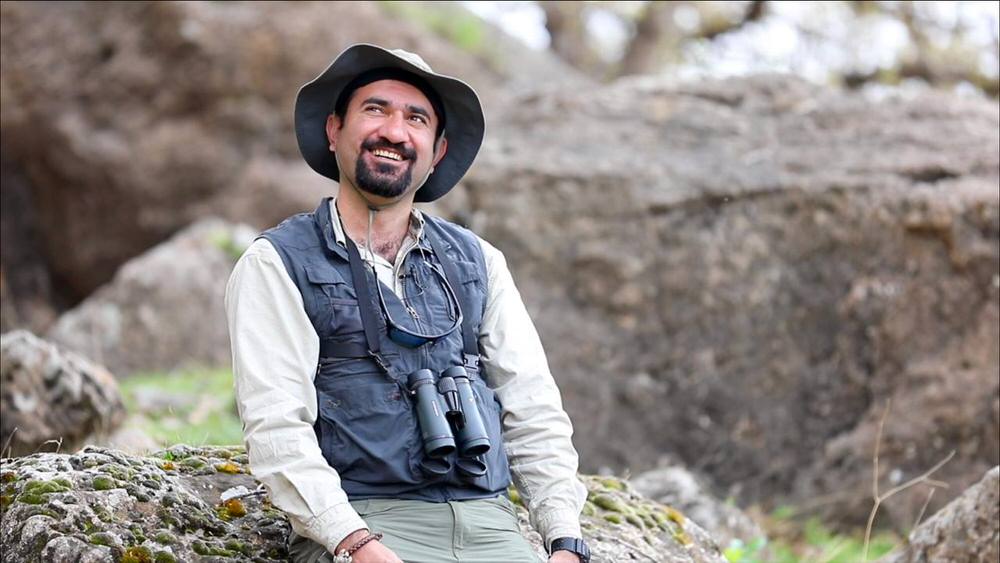 Korsh Ararat is an ornithologist and wildlife conservationist who has been working with Nature Iraq (the BirdLife International partner in Iraq) since 2006. He has engaged in protecting birds and their environment through conducting scientific research and seeking the involvement of local people and stakeholders.