OSME at the Global Birdfair 14-16 July 2023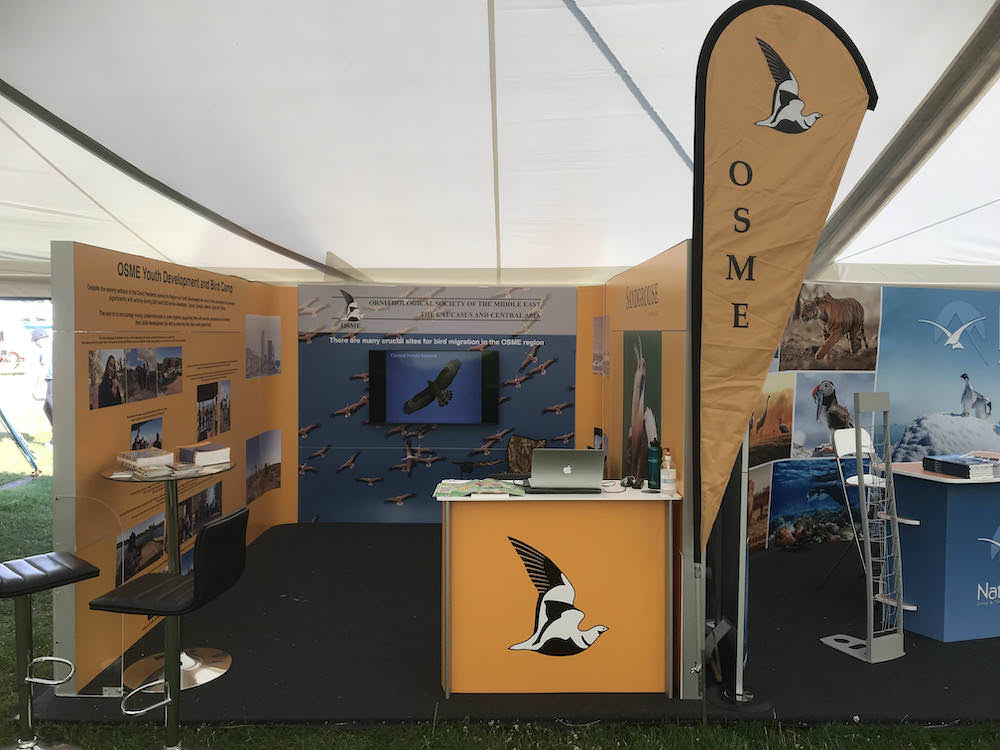 OSME will again have a stand at the Global Birdfair to be held at the Rutland Showground, Oakham, on the 14th to 16th July.
If you are an OSME member please make sure you come and visit us on our stand to discuss how your support helps bird conservation across the Middle East, the Caucasus and Central Asia. We welcome non-members too of course! The OSME region is hugely important for a variety of specialist birds, from those that occur in the vast open steppes of Kazakhstan, to the endemics of the Arabian Peninsula and the Caucasus. Tens of millions of birds migrate through the region, including the amazing spectacle of raptors moving through the bottlenecks of Batumi. Come and talk to us to learn more about the fabulous birds and birdwatching opportunities of the OSME region.
With the recent release of the 3rd edition of the Collins Bird Guide, some of you may have old copies that you no longer require. OSME can find a new home for previous editions so please bring them along to our stand at the Birdfair. We'll then arrange for them to be passed on to one of our Youth Development Fund projects that we support across the region.
We look forward to seeing you at the Birdfair.