Raising funds for Sociable Lapwing conservation in Uzbekistan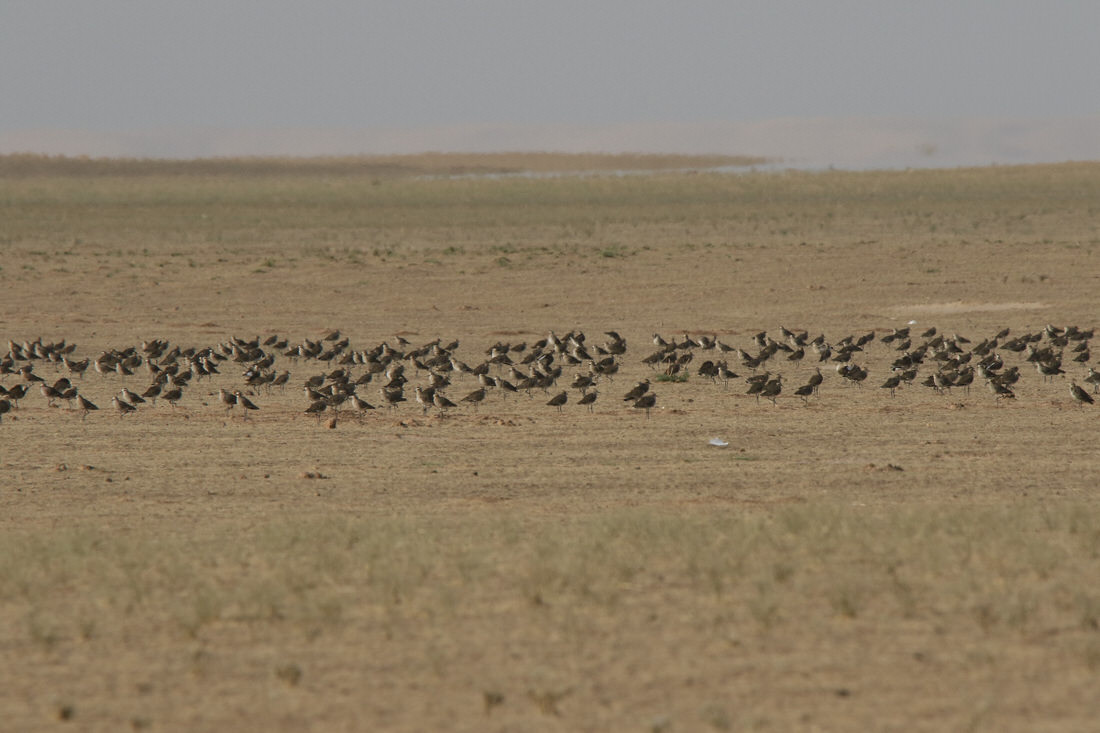 The Bird Conservation Fund in the US are working with OSME to raise funds for our colleagues in Uzbekistan to support conservation work on the Critically Endangered Sociable Lapwing.
The Talimarzhan Reservoir area on the Uzbekistan and Turkmenistan border hosts in the region of 50% of the global population of Sociable Lapwings when they migrate from the breeding grounds of Kazakhstan to their southern wintering grounds. The Uzbekistan Society for the Protection of Birds (UzSPB) have been undertaking survey and conservation work at the site since 2012. Since then, their work has informed the increased statutory protection of the area, led to the establishment of support groups from local communities and the implementation of an annual monitoring programme.
Funds are required to continue this work, in particular:
Contribute to ongoing monitoring of the migratory birds including locating birds that have been GPS tagged on the breeding grounds of Kazakhstan.
Support EuroBirdwatch 2023 events at the KBA and engagement of Talimarzhan site support groups in autumn Sociable Lapwing monitoring.
To design and prepare two information boards indicating borders of the newly created Protected Area as well as fines for littering, illegal grazing and poaching.
The Bird Conservation Fund are looking to raise $5000 to support this work. For further details please visit the campaign page: https://www.birdfund.org/sociable-lapwing
Donations can be made here: https://birdfund.networkforgood.com/projects/198116-sociable-lapwing-protecting-a-key-site-in-uzbekistan
100% of all funds raised will go to support the project in Uzbekistan.